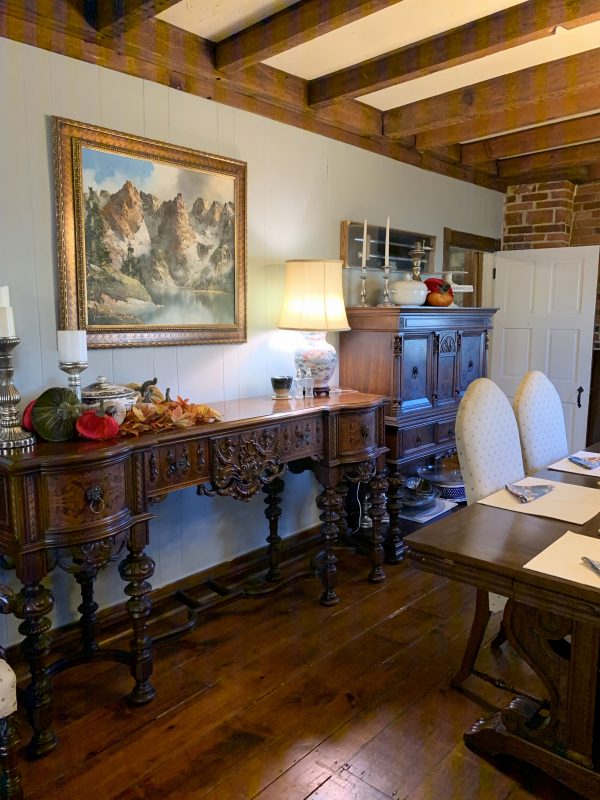 Gosh! It seems like the weeks have flown by with our very full days this fall. I did manage to put some touches of fall around, mostly in the dining room. It's just so easy to decorate.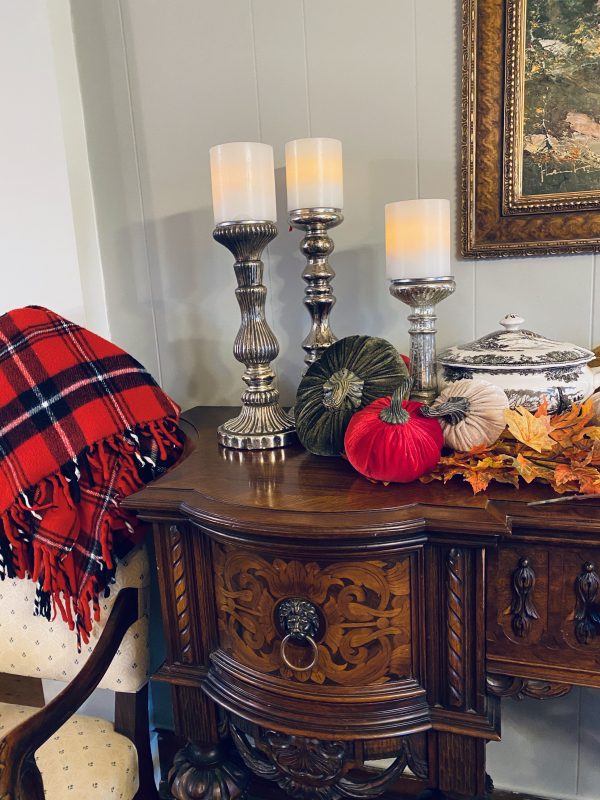 After an event I decorated for in October, the decorations did not go back in the bin. Those beautiful velvet pumpkins I've collected over the years took their place on the buffet and china cabinet. I scaled back the size by using my Friendly Village soup tureen. It was a gift from my daughter and her husband for Christmas early in their marriage. She knows what I like!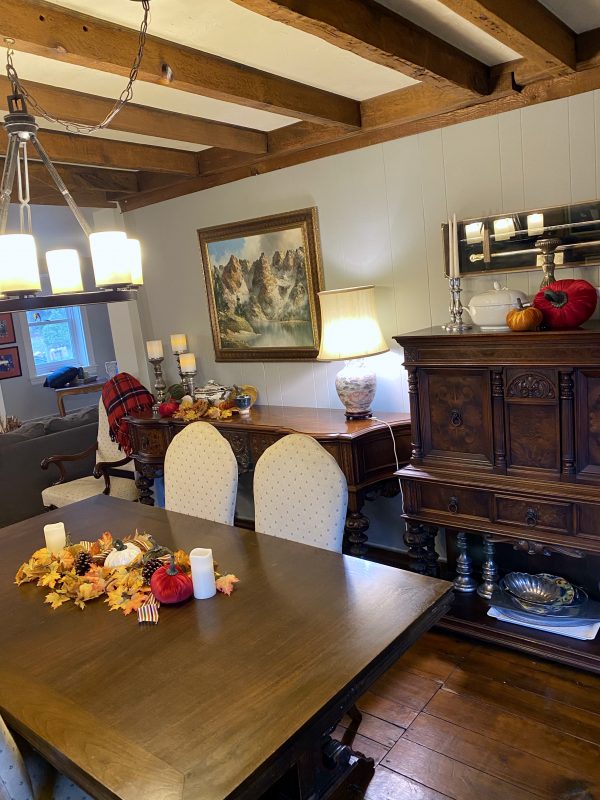 I love how every time I walk in our large room I see the rich colors of my favorite season around.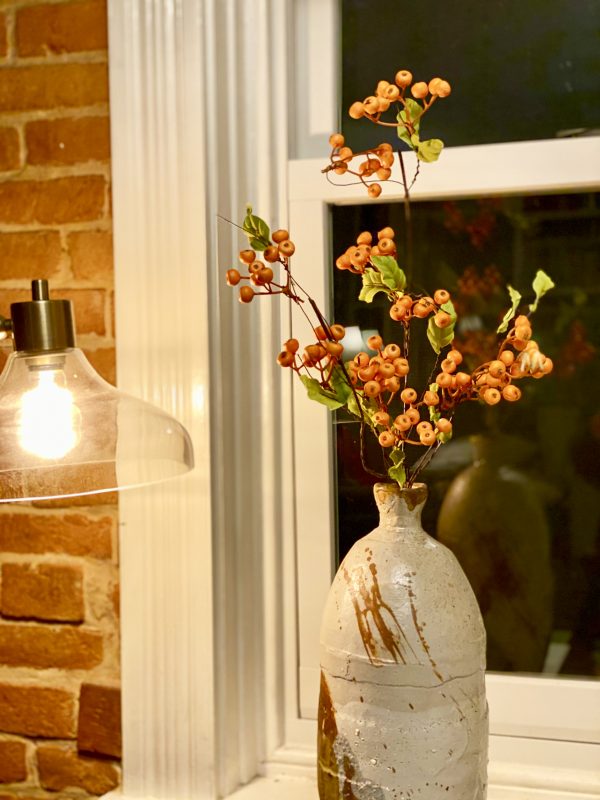 Sometimes just a branch in a large tall vase is all you need for big impact! This one is hand thrown pottery by AJohns Art.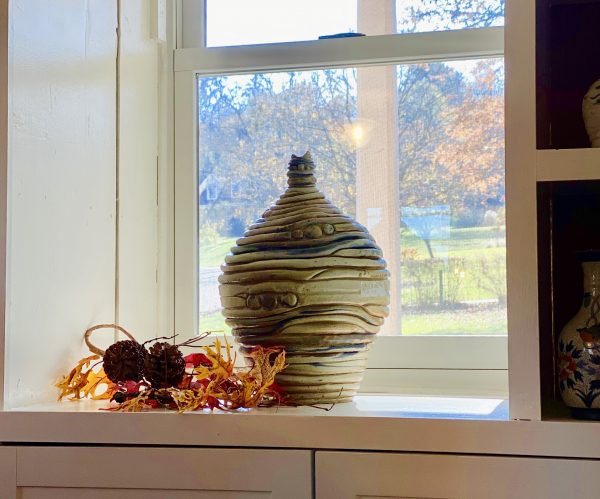 This is a hand coiled pot by AJohn Art. See the soft touches of blues in the coils that resemble strata in the exposed earth. The one piece of garland makes it a totally autumn vignette. Again, very simple pieces with big impact!
Give thanks to the Lord, for He is good; His love endures forever. Psalm 107:1
It's the last days of the season. Enjoy each of them!