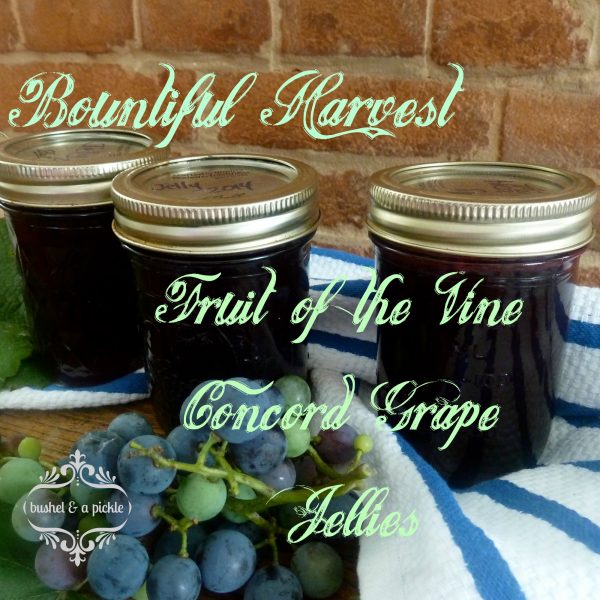 It was Labor Day.  Perfect weather. Afternoon naps refreshed us all.
It was time for a timeless family activity…mom taking pictures while everyone else pitched in to made
Concord Grape Jellies.
It isn't a question of can I; more of a question of why when everyone else seems to enjoy it!
Like most things in life there is an order….
First you have to pick grapes. We have one vine.  One. Do you see how long it is???
Then you prune them. This is one vine. I am always amazed at that.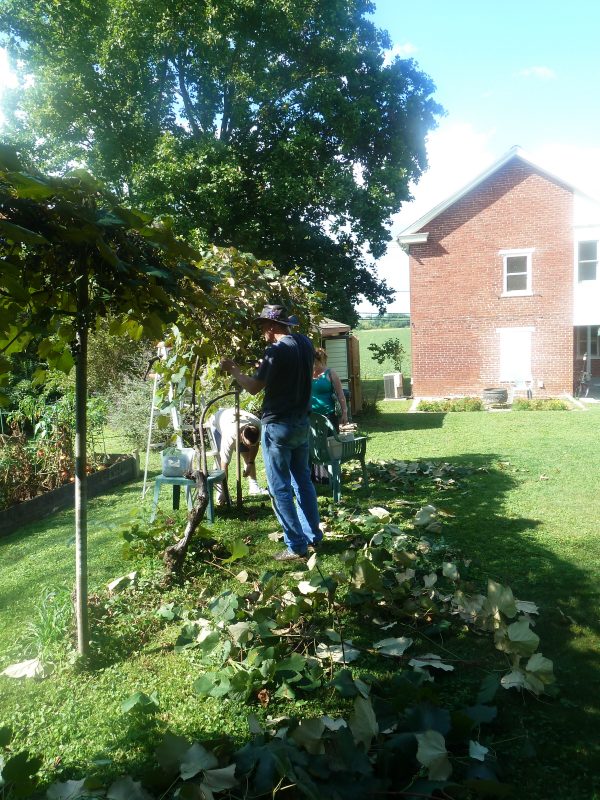 Sort through for bad ones.
Get the canning pot out and do some more boiling. I turned up the air. It was a hot kitchen! It could have made for heat induced crankiness.  That would spoil the family fun!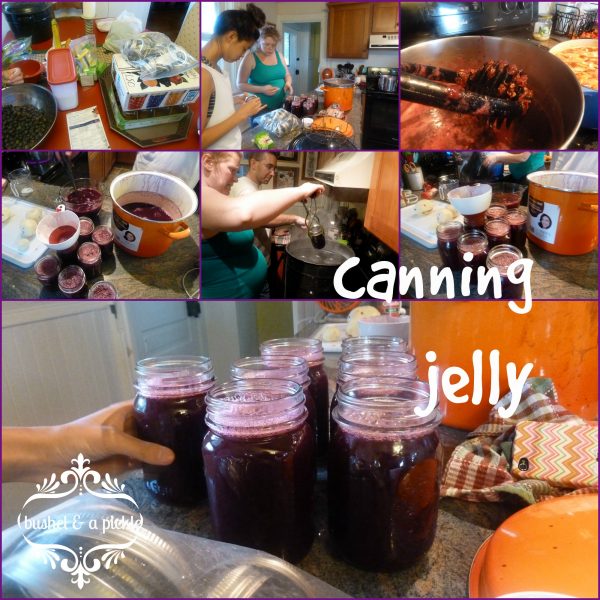 Then you make jelly!
This batch of grape jelly has just about 20 pounds of sugar.
You need a potato masher!  You knew there had to be some reason that was in the utensil set!
Other things I wouldn't have thought of until I was in the middle of a big old mess!
Cheesecloth for straining.
A wide mouth flexible funnel for a variety of sizes of jar mouths. This funnel is part of a Kitchen Aide set. A ladle. Special tongs for putting jars in and out of the big canning pot of boiling water.
We used 2 soup pots, one to cook the grapes sown and another to straining the juice and cook with the sugar. A canning pot plus jars with seal lids.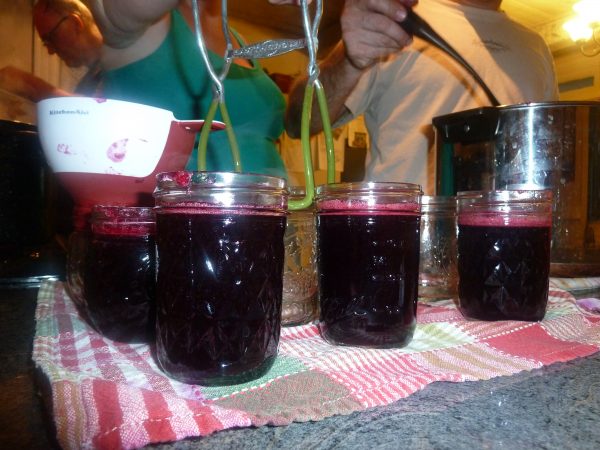 The recipe  is simple. The process is pretty simple but if this is a new thing, follow directions. Better still, find classes at  place like this Buford or at your local county extension offices. Lancaster County PA's site has a plethora of information.  Videos will help too. Ask an older woman or mom or grandmother to help you.
You do want to do this right or it can all go bad quickly!
There is a lot of boiling and sugar involved.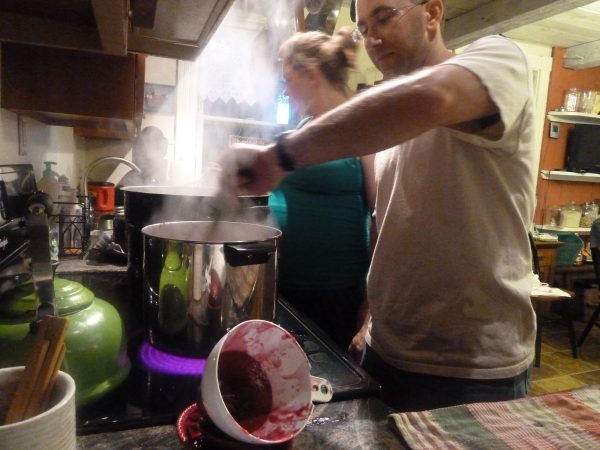 When Nathan took the finished jars out of the boiling water, we all heard the
Pop Pop Pop!
That is a GOOD sound. It means the jars are sealing.
Then the wait for the jars to cool some before we opened one to taste the fruit of our labors.
Not everybody could wait!   Well, the rest of us didn't wait long either. We made sure first our tongues would not get burned.
Oh my gosh. It was soooo good! Delicious!!  Just like Smuckers only BETTER .  No label needed and homemade with lots of love and laughs.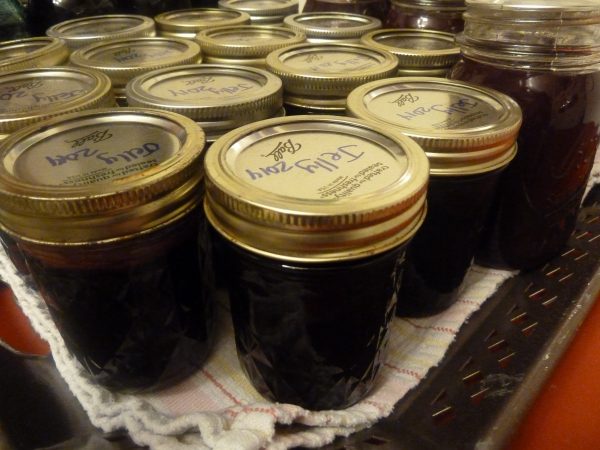 It was a good a harvest for all of us.  For our family.
Have you had a harvest this year? Tell us about it.