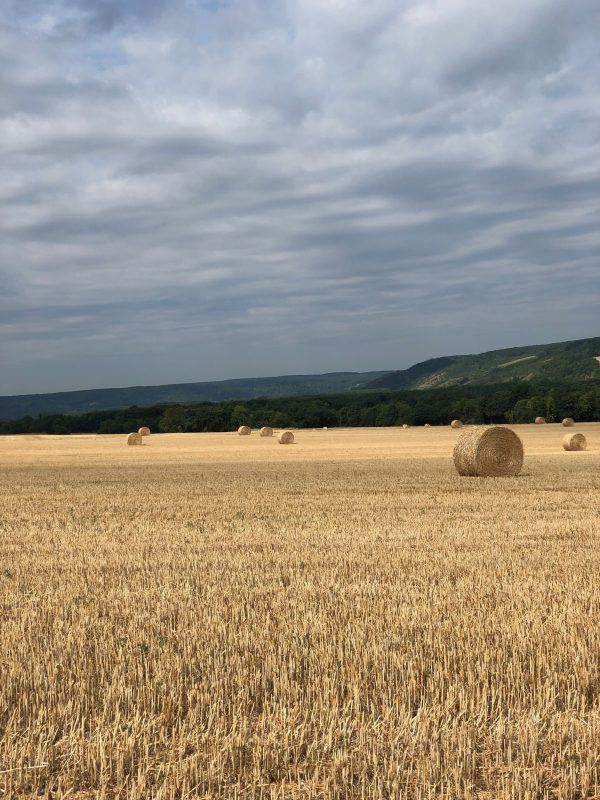 It was like driving through an impressionist painting. I could totally understand the draw of Normandy for artists. It was glorious, like a time of worship.
I don't have the words to descibe the landscape beauty and light we saw aa we drove to Monet's Home and Garden, Giverny in Normandy, France. It was a little overcast but no rain.
That light!
Or the beauty that awaited us at Monet's home in Giverny.
The girls opted out. Teens like to sleep in even on Europe family trips. We didn't mind.
Despite the overcast morning or maybe because of it, the light was breathless.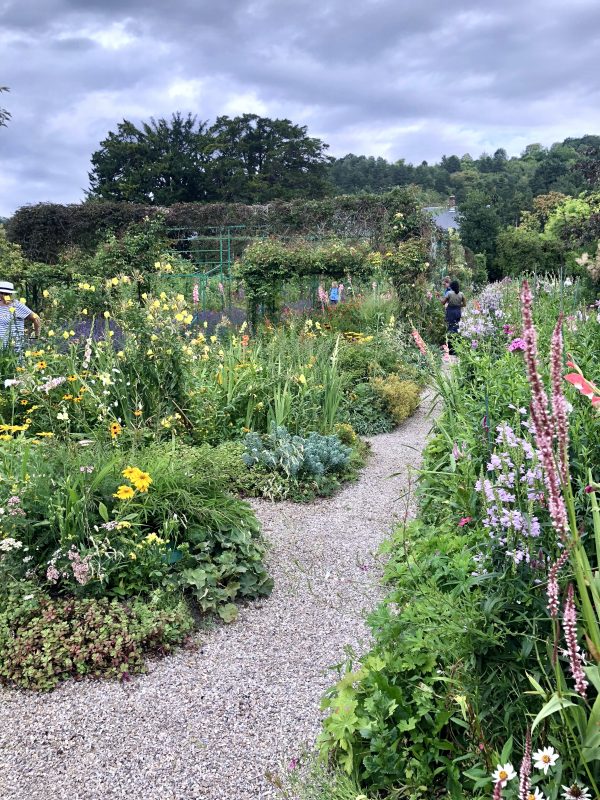 Despite 2 previous trips, we hadn't ventured to this part of France. I do recommend the champagne area too.
I was a a late comer to loving Monet and impressionism. It took a few art museums and a big book on Impressionism to grow my appreciation plus a children's book.
(I am an affiliate so for any purchases made I may recieve a commision but at no extra cost to you.)
We rounded the corner and there is was! His careful curated garden for splendor and riots of color! And yes, there was a large vegetable garden too. Monet hosted many guests and had had a large family to feed.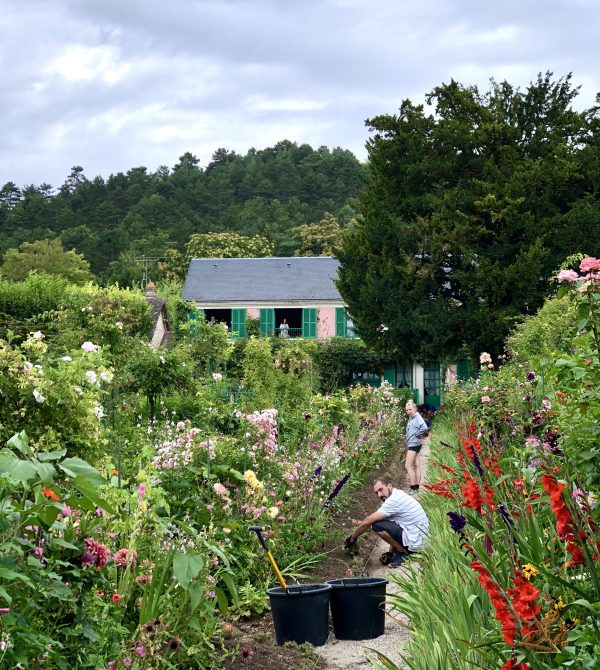 This was not the formal gardens of palaces and castles but of a man who loved nature and color!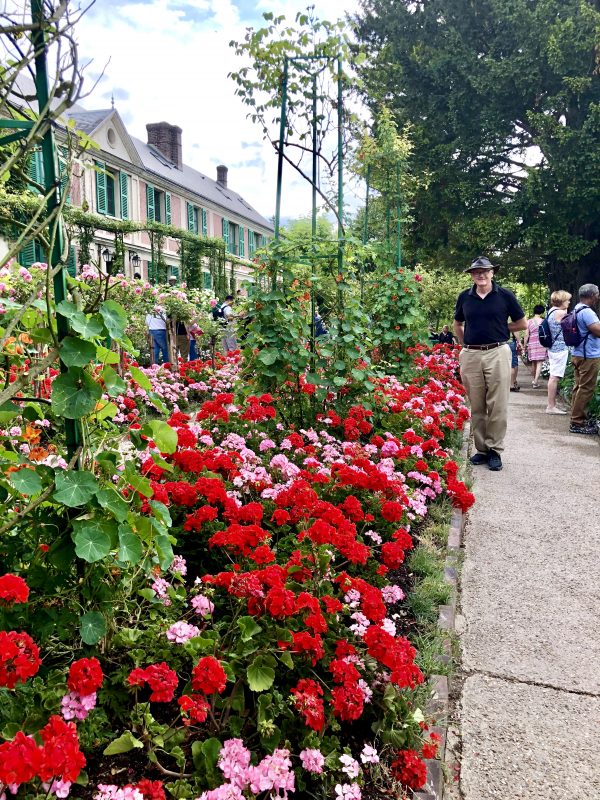 Jim is a gardener. Our pace was leisurely soaking in the colors. The variety of plants. Rows of flowers grouped by color.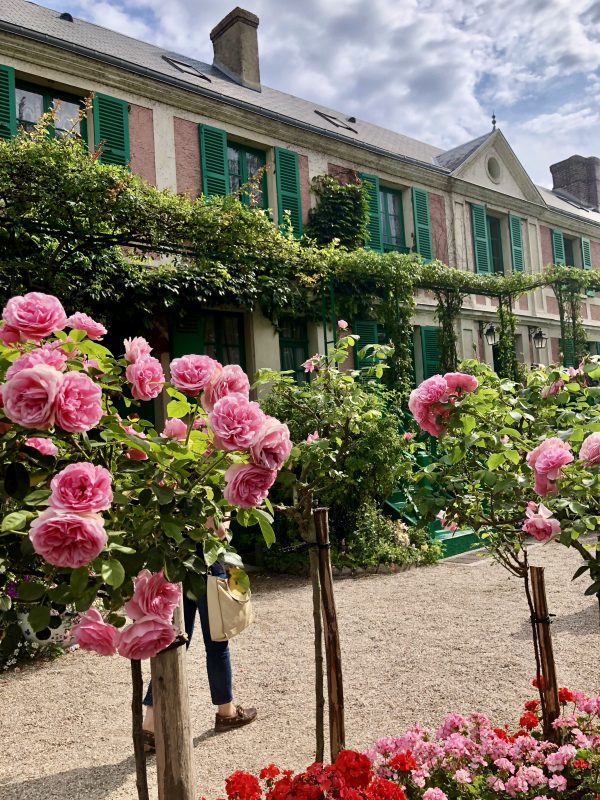 Eventually we found the water.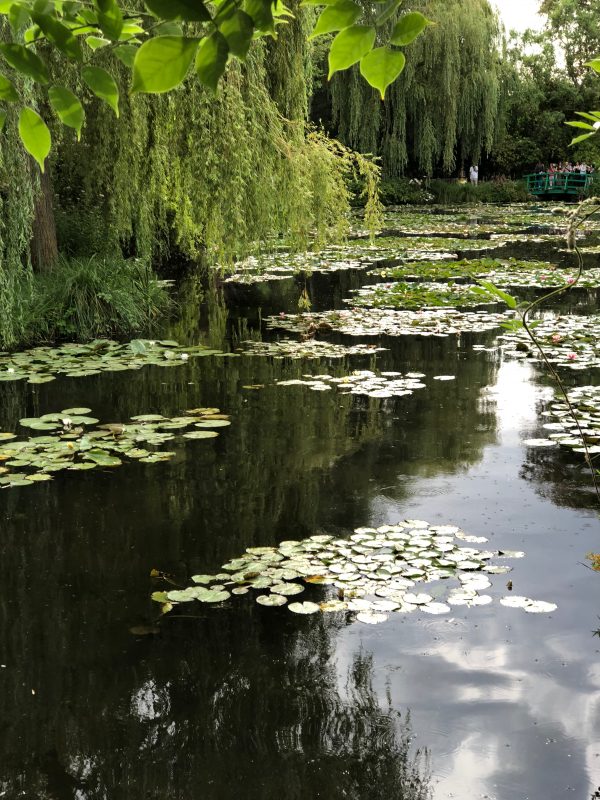 The lake.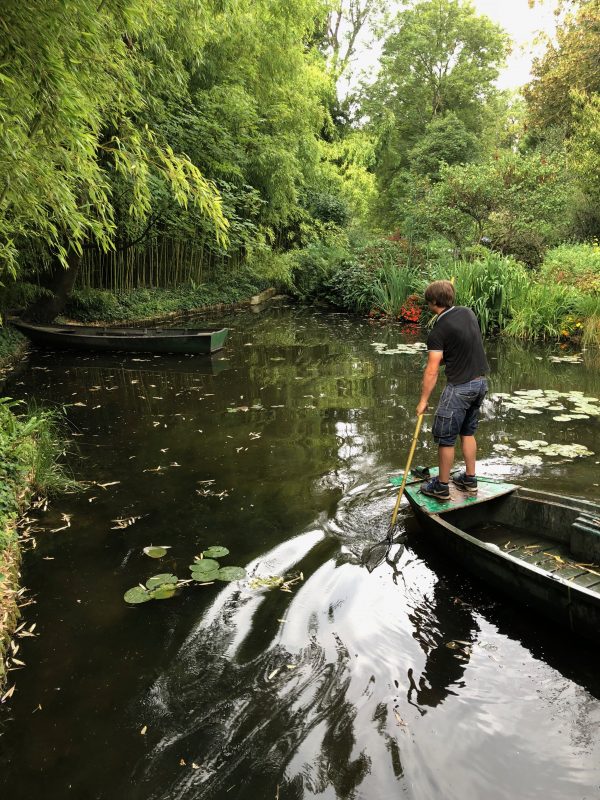 The bridge.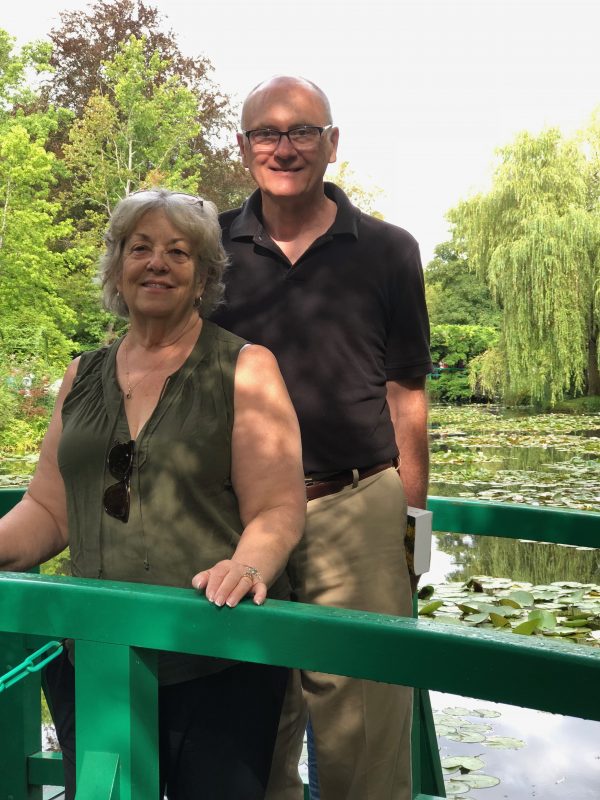 Jim and I are on the famous green bridge acros the pond. A young woman took this and naturally, we took hers.
The famous pink water lilies were in bloom but the lily pad and other plans and trees calmed the large number of sightseers. No pushing or loud noises.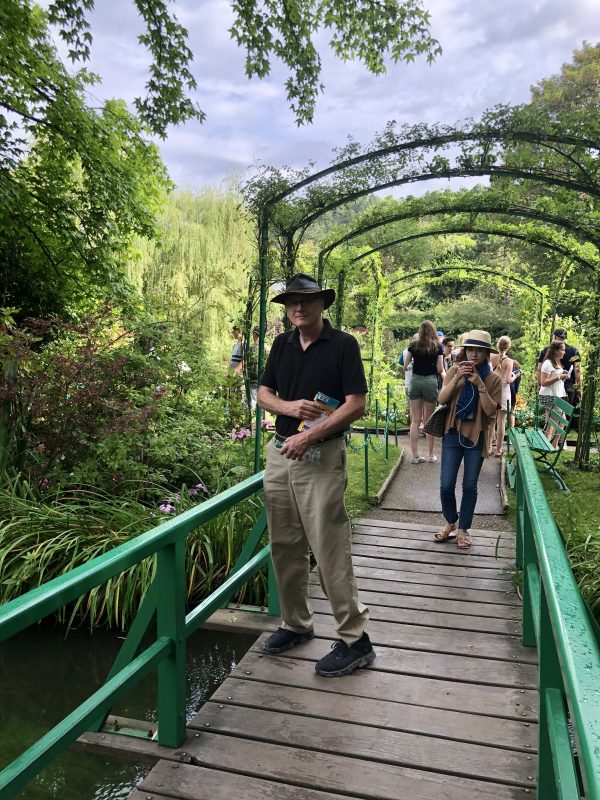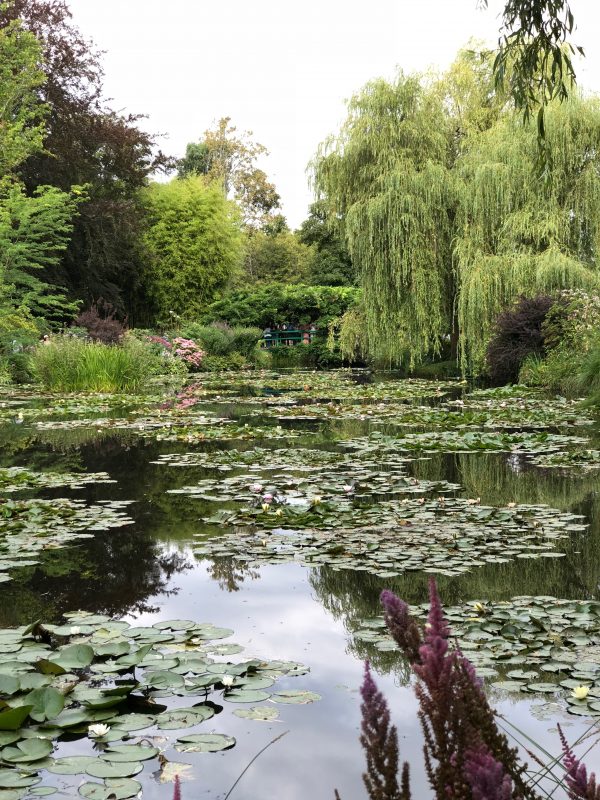 It was overcast and warm. You could see why family and guests loved to visit and linger sround the garden and lake. Sometimes, there were picnics too.
Monet painted his own family and friends enjoying the gardens and property.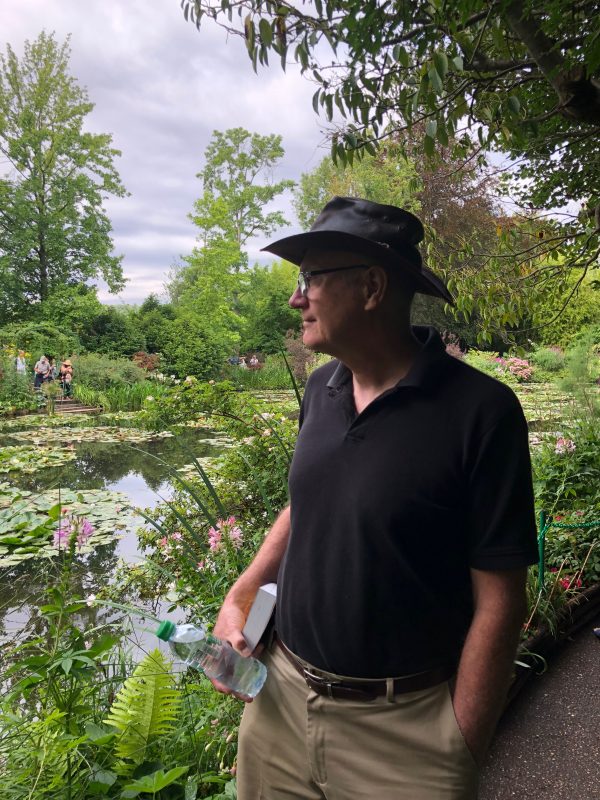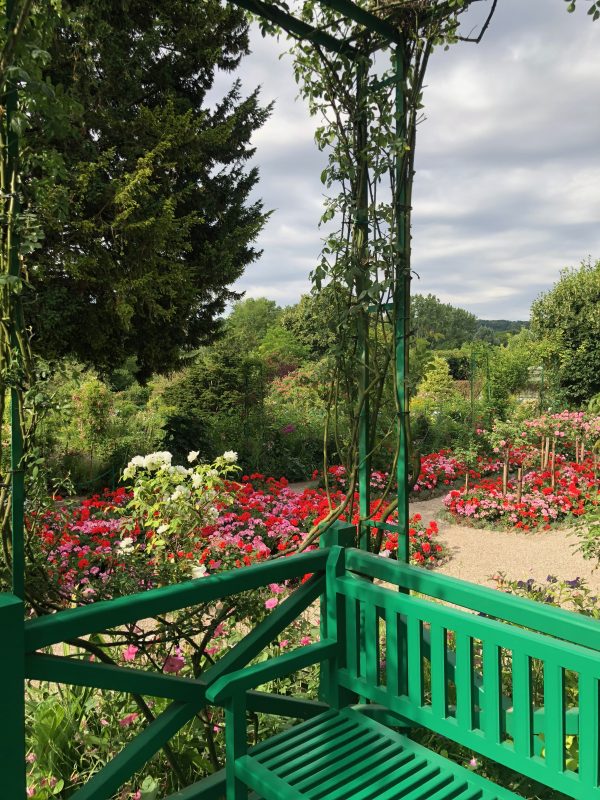 Hope you enjoyed the photo tour through Monet's gardens.
Next time, we'll take a look inside the home. You're going to love it!
Visitor information here: http://giverny.org/gardens/fcm/visitgb.htm
~~~~~~~~~~~~~~~~~~~~~~~~~
Below is a shopping list for your convenience. The items are the same or similar to the ones I use. I also included other favorites! Please note I am an affiliate so any purchase you make through the provided links, I may make small commission on at no extra cost to you. Thank you!

~~~~~~~