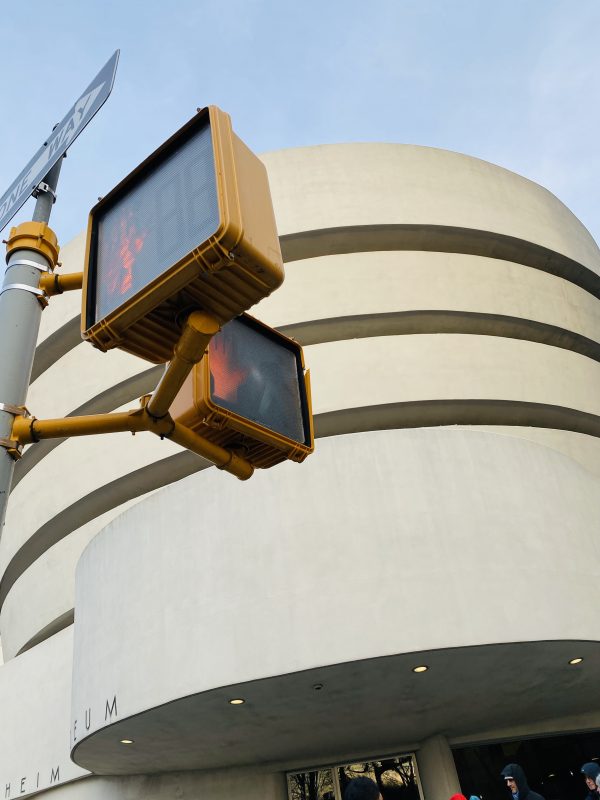 My first glimpse of the Guggenheim was unexpected. It was both awe inspiring and a surprise. It was small! It's a small but magnificent building. Stark white set on a corner of an old exclusive area set across the street from Central Park was not what I expected. But for the exceptional daring design, it would merely be a small neighborhood museum.
Our visit with Mary was prompted by the young reader book, The Guggenheim Mystery by Robin Stevens. Jim had drawn her name for our traditional Christmas Eve book exchange. He gave her the book plus the promise of a visit. It's a story of an art heist and the 3 young people who figure out the whodunit. The book was captivating. More on the art later.
We knew parts of the museum would be closed but it was more than we anticipated. We couldn't go on the fame spiral ramps. A look up was enough to catch my breath. We'll be going back.
Three exhibits in another part were open. Mary loved her audio guide. We meandered through stopping for those works that drew our interest. Artists and sulputures we've seen in books came alive!
PIcasso, Degas, and Kandinsky.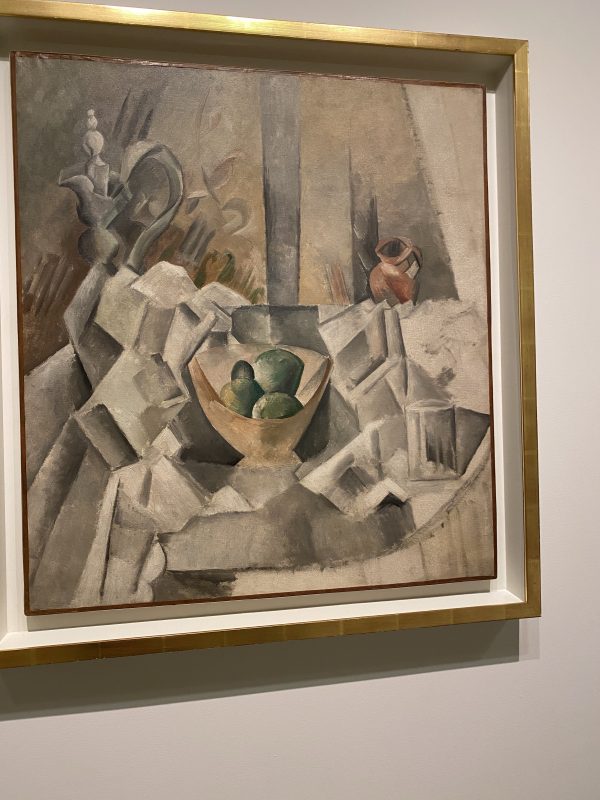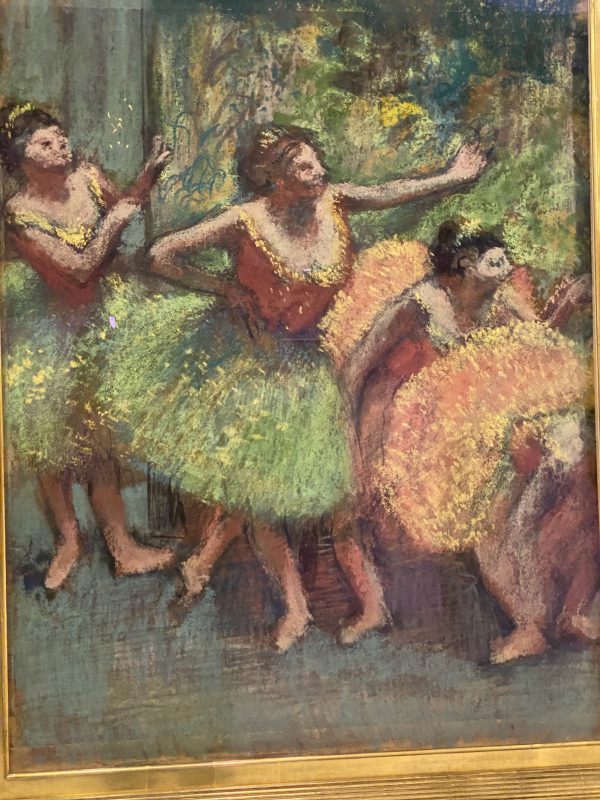 There were newer pieces by contemporary artists.
In retrospect I should have taken more photos of one of us with the art. The museum web site has excellent photos of the works. Click on BLOG for exhibit articles with photos.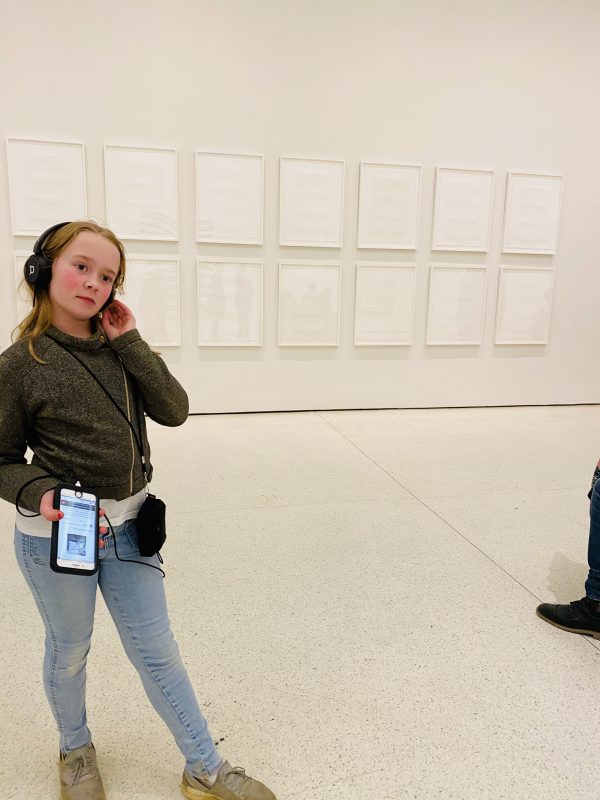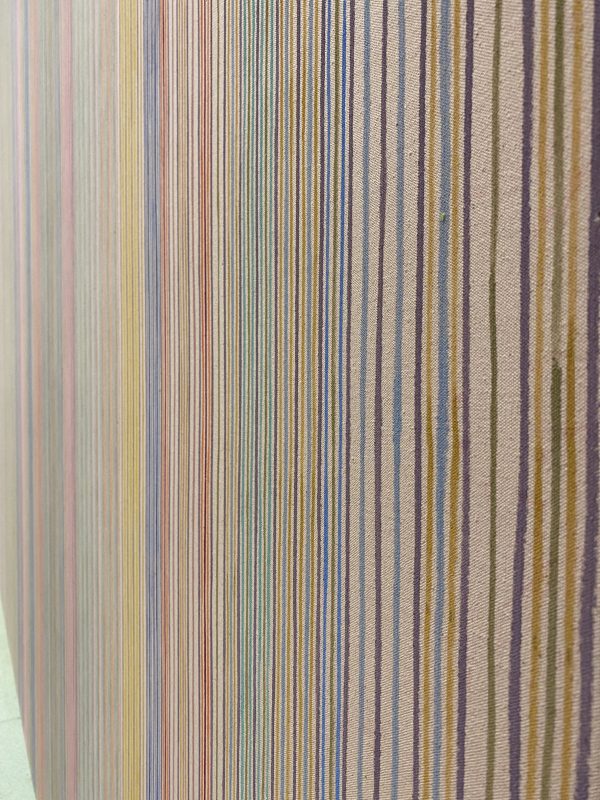 A large wall size work of color spectrums in the exhibit,
The Fullness of Color: 1960s Paintings,organized by Megan Fontanella, Curator.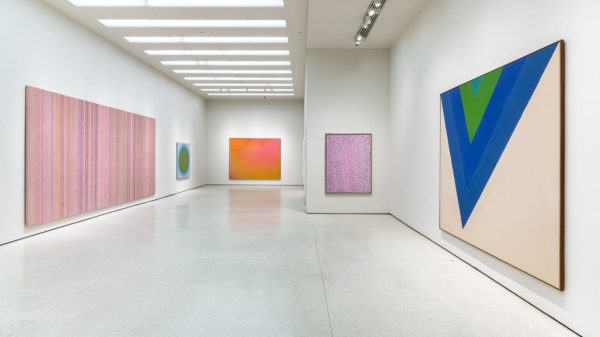 The large painting to the left is the full view of the one I took. Perspective! I forgot I wasn't taking photos for a coffee table book but for my granddaughter. Still I did include some single photos in the Shutterfly book I made for her.
The last exhibit we visited was the one with the well known artists. It was a selection from a privately donated collection; some were not on display.
Astonishingly, we looked at several Kandinsky pieces but failed to note that! We would have made horrible detectives especially since I actually read the identification plates ad the book!
Here is one.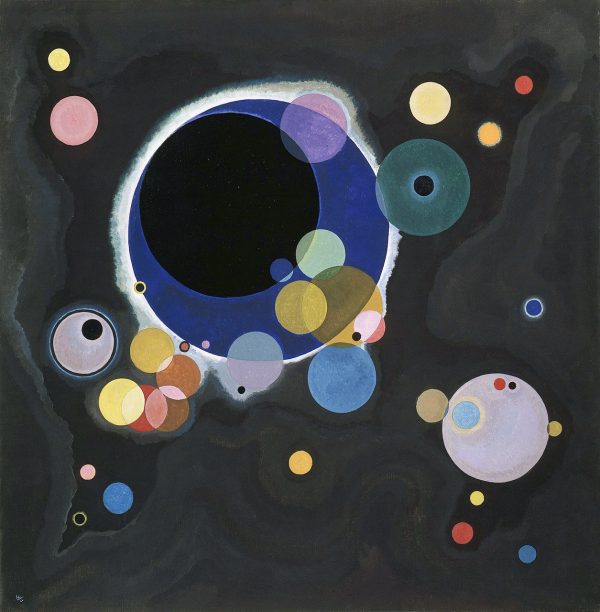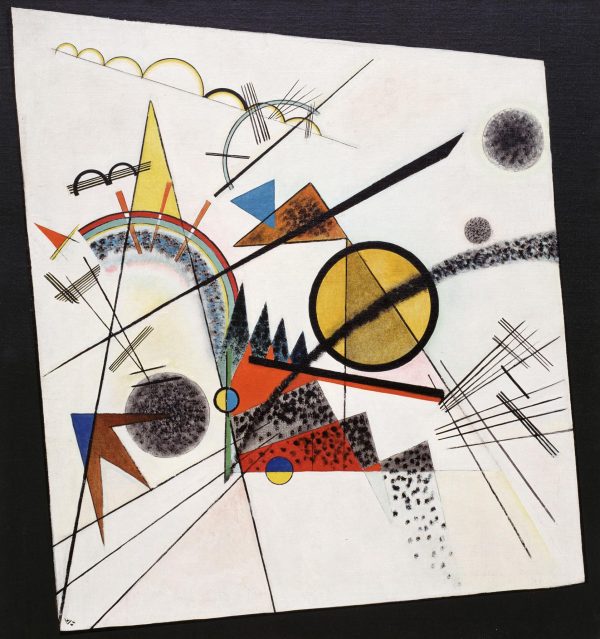 Though part of the collection, In the Black Square was not on display. It was the painting stolen in The Guggenheim Mystery.
During these difficult days the museum is not open. Here is where you can find the on line collection and plan a visit in the future. It is a magnificent building. We will go back so we can enjoy it to its fullest!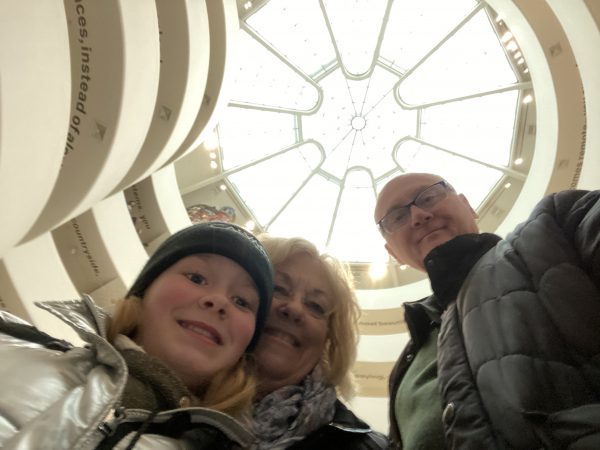 Around the corner was our last stop. Coffees, hot chocolate and pastries inside for warmth and charm. A wonderful day of exploration and discovery!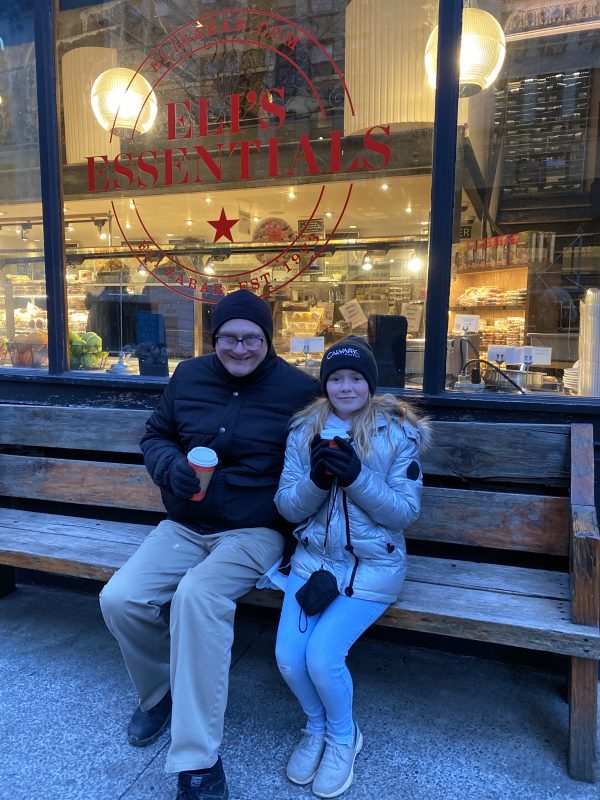 Hope you are inspired to plan some fun days at the amazing locations near your home or during a visit with family!