Sometimes you may want a little drama and a new dish to serve. This is just the dish!                 Easy to make and the taste pops! 
When our family gathers for weekends I usually serve big bunch style breakfast.  There are usually 12 of us with kids, significant others and grandkids.  For where we live, it's not a big family but it suits us just fine.  We look forward to the numbers growing.  Everyone lives close, down the highway or 3 hours away in DC. It was Meg's birthday.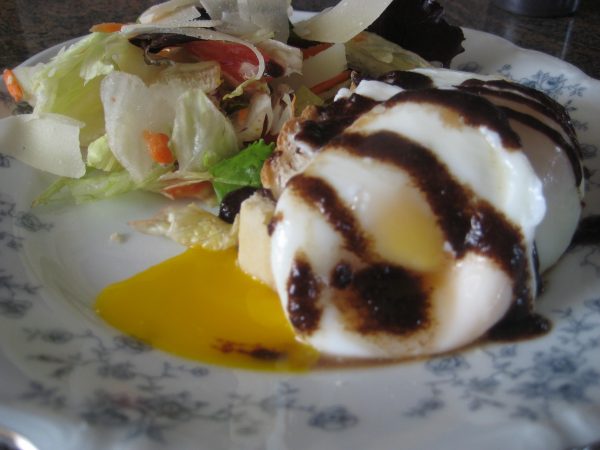 Poached eggs are easy but need to be watched so the sunny yolks will be runny.  The French bread toast soaks it in along with the delicious balsamic sauce drizzle for a dramatic look and taste.  This entire dish is a snap to make for a big impression and bold taste!
Poach the 2 eggs per person.  Lightly toast medium thick French bread slices.  Put eggs on top of toast.  Drizzle balsamic cream (recipe below) over the top.  
Serve with a salad dressed with a sharp vinaigrette.  (Recipe for salad and vinaigrette below) Even prettier when served on my mom's Haviland Blue Garland china.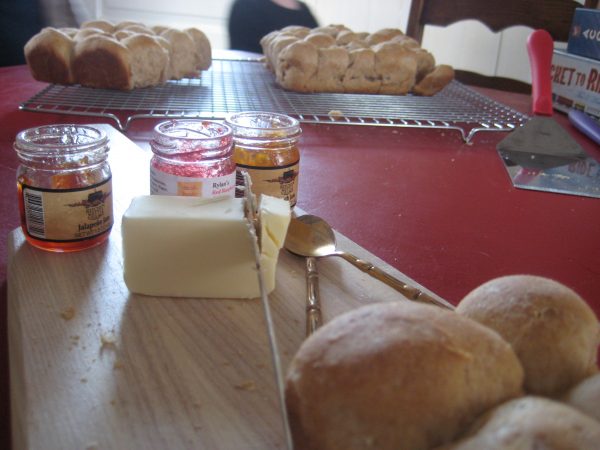 Nancy brought rolls shaped by big girl Mary.  I love using my new bread board for an serving platter.

When we spend the day together, the games come out.  After brunch, eating is easy come with hot rolls, sweet butter, and local Amish jams and jellies.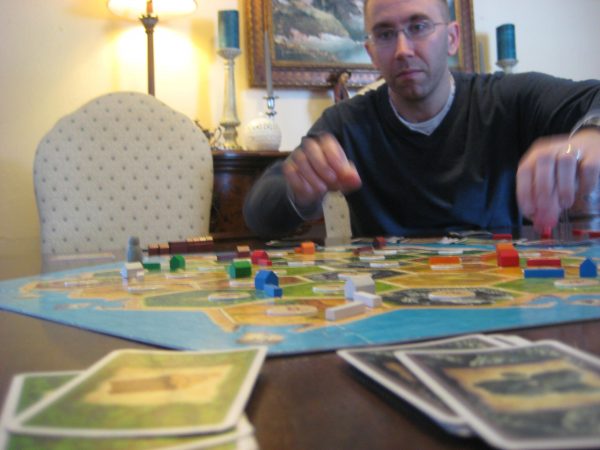 Settlers is among the favorite.  They like Aquire too.  We like Ticket to Ride but only 5 can play at a time.  Gang of Four card game makes an appearance too.
It was Meg's birthday!  Yes, it is a grocery store cake. We are fortunate to have TWO grocery stores that make really good cakes with pretty decorations.
Here  is where I found this recipe.  If you don't know how to poach eggs, Heather posted helpful pictures with instructions.
Linda Swagged Balsamic Cream 
This was a tough one. I couldn't find balsamic cream at the grocery store, TJ Maxx, Home Goods or Williams Sonoma. I could order some from Amazon but it was Friday and everyone was coming Saturday!
So, as I often do, I swagged it!  I had balsamic jelly.  This jelly melted can be a wonderful sauce for meats and vegetables.  So, why not to make the cream?
Spoon appx. 3 -4 tablespoons of balsamic jelly into a sauce pan.  I wasn't sure how much would be needed.  This made too much for the 7 of us. 
Slowly heat until melted.   Stir often so it does not burn.  
Add a splash or 2 of milk or cream (about 1-3 teaspoons).  Stir until blended.  This should make the color less intense.  Add more if you prefer the taste to be more subdued.
Use a squirt bottle for drizzling. Using a spoon works too.  I have the squirt bottles for cake decorating; no need to  run out and buy one.
Serves appx. 6 serving with some left over.
Paris Salad with European style Vinaigrette 
Prep time: 
Cook time: 
Total time: 
Serves: 2
Ingredients
3 cups of green leaf or red leaf lettuce
1 cup of grape tomatoes sliced in half
1 cup of boiled and chilled fingerling, small red, or small white potatoes
1 scallion thinly sliced
shaved parmesan cheese
VINIAGRETTE
1/4 cup of white wine or champagne vinegar
3/4 cup of olive oil
1 tablespoon of chopped garlic
1 tablespoon of Dijon mustard
1 tablespoon of agave or honey
salt and pepper to taste
Instructions
Ahead of time, boil potatoes, chill and slice.
In a large bowl combine the chopped lettuce, tomatoes, potatoes and scallion.
Drizzle with the vinigarette and toss.
Once tossed, sprinkle with shaved parmesan.
Serve on the side of the parmesan balsamic poached eggs on toast.
VINIAGRETTE
In a small bowl whisk together the vinegar, oil, garlic, mustard, agave or honey, salt & pepper. Drizzle over the salad.
What are fun things your family does are "gatherings"?  Special menus, games?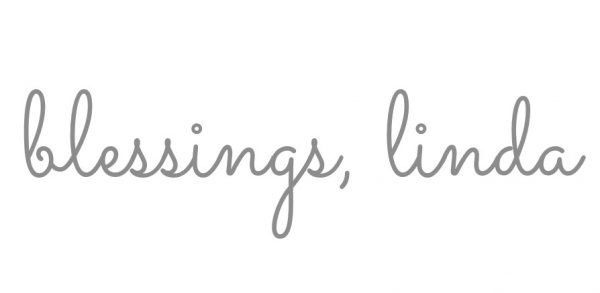 linking here:
Savy Southern Style   Full Plate Thursday     Wow Us Wednesdays    The Scoop  The-Inspiration-Gallery  fabulously creative friday linky party   Be Inspired!   Inspire Me Tuesday!   Home Sweet Home   Foodie Friday