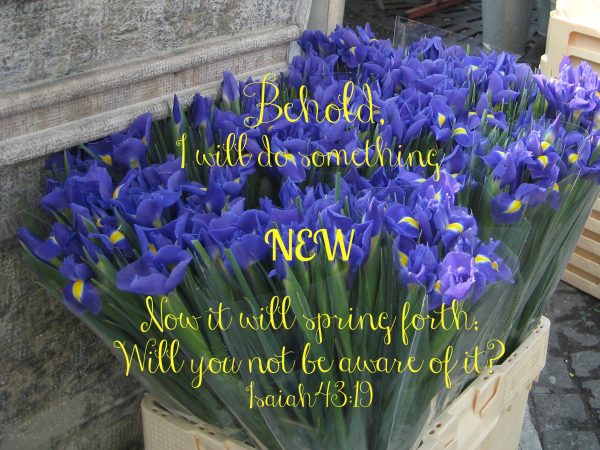 Behold, I will do something
new,
Now it will spring forth;
Will you not be aware of it?
I will even make a roadway in the wilderness,
Rivers in the desert.
Isaiah 43:19
Don't you love the anticipation in the rhythm of  the change of the seasons? Around here spring could not be more anticipated.  Or welcomed this year. Piles of snow are melting and little flowers are showing their faces timidly. The promise of spring is in the physical realm God reminding us He fulfills His promises of old that don't fade or change.
Lent is a season for quiet reflection.  It is the season of reconciliation and forgiveness. Many practice giving up something or engaging in special meditative activity like fasting or particularly focused prayers.
Purple is tradition for the season of Lent.  It is definitely also a color of royalty and authority from the days when Lydia made purple dye through the ages. It is the color of the deep inky purple of the humble pansy. The majestic irises are just that…majestic.
The color of white is pure and clean. Who could not notice the purity of the snow and how it was blinding when the sun hit it? So pure, so glorious. His purity had made us clean and pure.
Easter is coming!
For finding fault with them, He says,