Istanbul Spice Market
Later, Joseph of Arimathea asked Pilate for the body of Jesus. Now Joseph was a disciple of Jesus, but secretly because he feared the Jewish leaders. With Pilate's permission, he came and took the body away. He was accompanied by Nicodemus, the man who earlier had visited Jesus at night.
Nicodemus brought a mixture of myrrh and aloes, about seventy-five pounds.
Taking Jesus' body, the two of them wrapped it, with the spices, in strips of linen. This was in accordance with Jewish burial customs. John 19:38-29
Bins of spices overflowing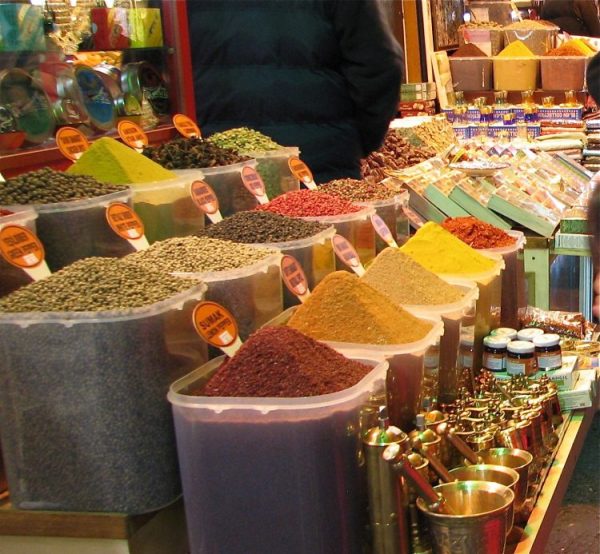 Spices in tubs and bags, jars of oils, nuts and fruits. We looked up and around. It was almost too much to take in. As we continued meandering through this exotic market that was unrivaled by any food markets we had seen in any of our global travels, it hit me!
75 pounds of these spices and myrrh and aloes were used to prepare Jesus's body for burial! What an unexpected place to learn about Christ's burial.
A Risk for Jesus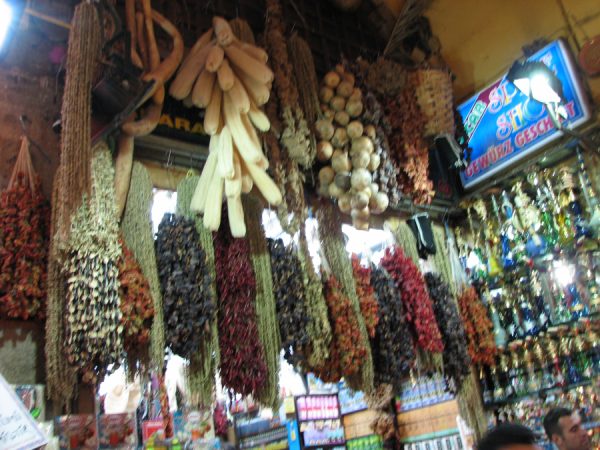 Joseph and Nicodemus, men of prominence defiled themselves according to the Law and Jewish practices by claiming the body of Jesus. First by entering Pilate's place. Not only did they touch a dead body; they carried His body to the tomb. Quickly they made the modest burial preparations. Nicodemus had 75 vpouns of spices for burial on hand. These were expensive. Even though it was 75 pounds of myrrh, aloes and spices, it was a modest amount, certainly not enough for a king.
They risked everything to bury Jesus.
Overwhelmed Senses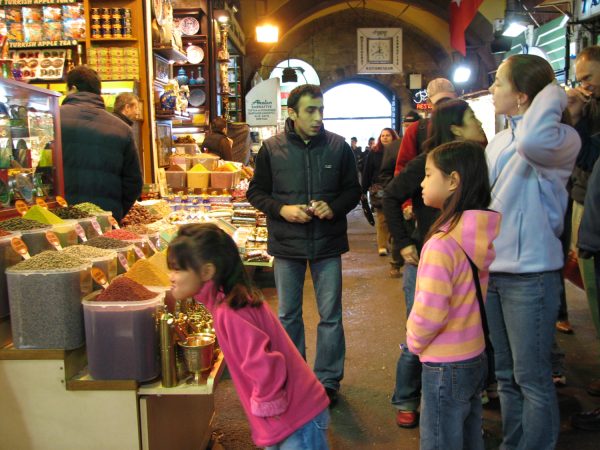 Amy and Meg Istanbul 2010
Did the pungent smell bring tears to their eyes? Did the oder cling to their garments reminding them of their sorrow? Had Joseph gone earlier in the day to prepare the 75 pounds and linen cloth knowing what was to come? Everything else had been prepared ahead of time as Jesus needed it, the colt for the entry into Jerusalem, the room for the Passover meal, everything, just when He needed it.
Why not this? Look at the Holy week passages and see how often the word is used. It was Jerusalem in the late afternoon of the day of preparation for the Sabbath. It had to be done quickly. And quietly.
As we were surrounded by the aroma and the sounds of the market, I worshipped and gave thanks to God. It was a moment when I experienced those sounds and sights and smells that brought to life in a small way more awareness of that sorrowful day and the morning after the Sabbath. Right there in that market even as the call to pray sounded across the city.
Empty tomb brings joy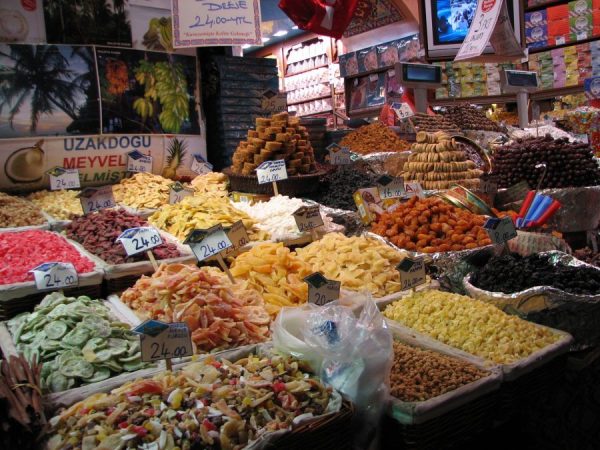 "
"But on the first day of the week, at early dawn, they went to the tomb, taking the spices they had prepared. And they found the stone rolled away from the tomb, but when they went in they did not find the body of the Lord Jesus." Luke 24:1-3
He has risen!
Have a blessed Easter!