What romance novelist in the 90's sold over 800 million copies? Any idea? No? See the answer at the end of the post. Hint. It is not Julia Quinn.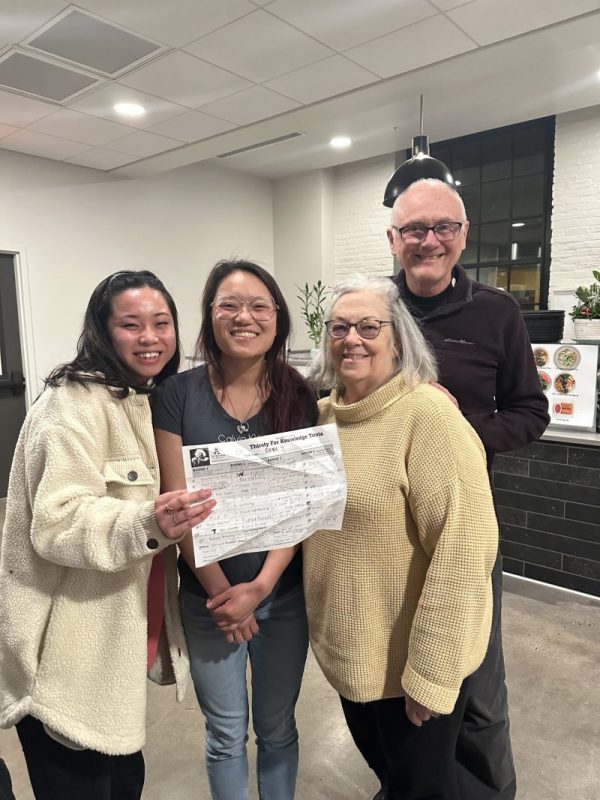 Jim, Amy, Meg and I went to Trivia night at the historic Southern Market that hosts Wednesday Trivia night every week.
Amy often has gone with friends for dinner and trivia. After noticing other boomers there she started asking us some of the questions thinking we may knew the answers. We did! She decided we needed to go. Good decision; we had a lot of fun.
Great fun for familes with older kids and friends. We did see all ages there. Granted, not many kids were there though it was a family friendly event. Honestly, as team members, little ones most likely won't be great team members!
trivia questions
The questions were mostly pop culture past and present. There were also some history and sports ones.
Who was the last president to be in a battle? Not Jackson or Eisenhower. They were not president when they were in battles. The answer? Our first president who basically declared never again would a president be in a battle. After all, the president has generals and the military to do that. The answer is George Washington during the Whiskey Rebellion.
The teams are pretty serious about playing! I know we were.
Did you know Finland has a cell phone throwing contest? We got the correct answer from the multiple choices options. Not South Korea or Portugal. Fnland is home to Nokia and we reasoned it was just crazy enough to be a contest in a cold country. Yes!
That was a crazy question for a bit of fun and guessing!
southern market renwal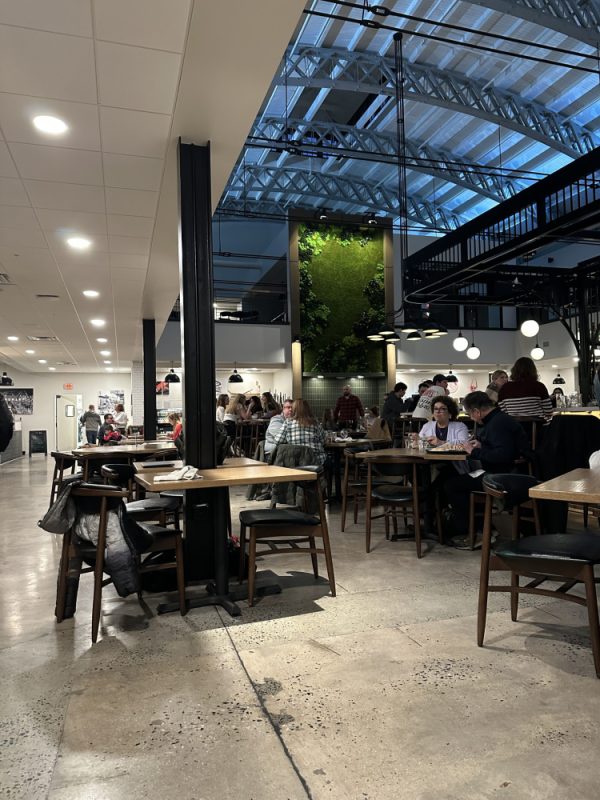 Let's focus now on Southern Market, home of Weekly Wednesday Night Trivia.
It is a beautiful old building, Lancaster City is full of beautiful old buildings and churches. It reopened in 2022 after renovations were completed.
That's were Trivia is on Wednesday nights. Drinks and food available!
Yes, it was a farmer's market when first built in 1888. The renovated open market area is now a food plaza. There is a bar in the center.
southern market revival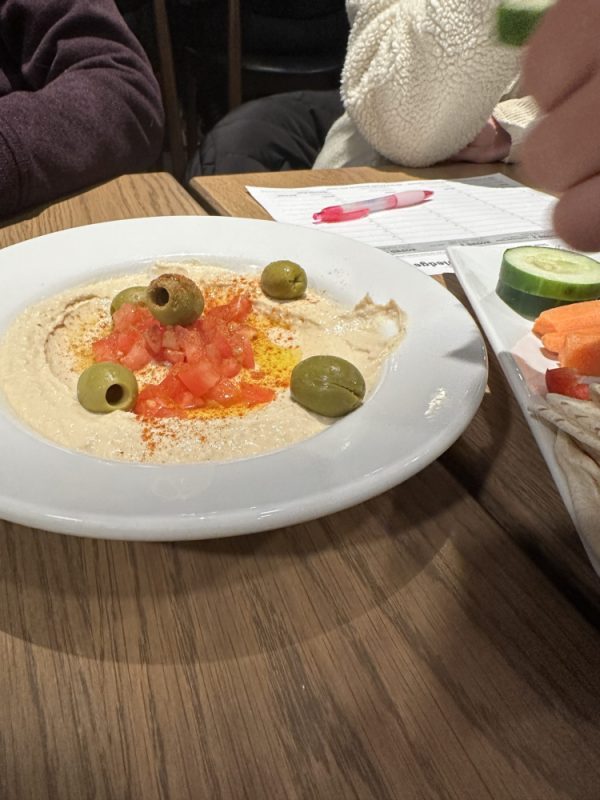 "We focus on emerging and established chefs, each serving up their own specialty fare, whether local, regional, or international.." Southern Market
We started with the fresh hummus appetizer and drinks. No hummus was left. The variety of food vendors means you can find something for every one!
In the center is Bar 1888. It reminded me of a old train stations with the curved iron trim. Bar 1888 is named for the date Southern Market opened!
The coffee bar Butter and Beans is in the lobby and has limited hours.
Part of the renewal was the renovation of the upper floors. I imagine both office workers, diners and friends meeting will grab a cup from the assorted menu.
Southern Market is a great gathering place for business meetings or with friends. Coffee, lunch, drinks or dinner, they've got it covered!
midweek trivia
After seeing her friend's grandparents there amid other boomers, she thought it would be fun for us. Meg came too. Our team name…Core 4. It's the nickname the older kids gave us, Mom,Dad and the 2 youngest kids. Please note they are 23 and 24.
Location: Southern Market Lancaster City (PA) 100 S Queen Street Lancaster PA
Here is time and location information so you too can plan to play Trivia!
Thirsty for Knowledge Trivia with DJ Bender
Wednesday, March 22, 2023
7:00 PM 9:00 PM
$1 off draft beer and wine during trivia hours – Prizes for trivia winners are gift cards that can be redeemed at select Southern Market vendors: 1st: $25 | 2nd: $15 | 3rd: $10 (visit our gift cards tab to see vendors accepting gift cards)
Location: Southern Market Lancaster City (PA) 100 S Queen Street Lancaster PA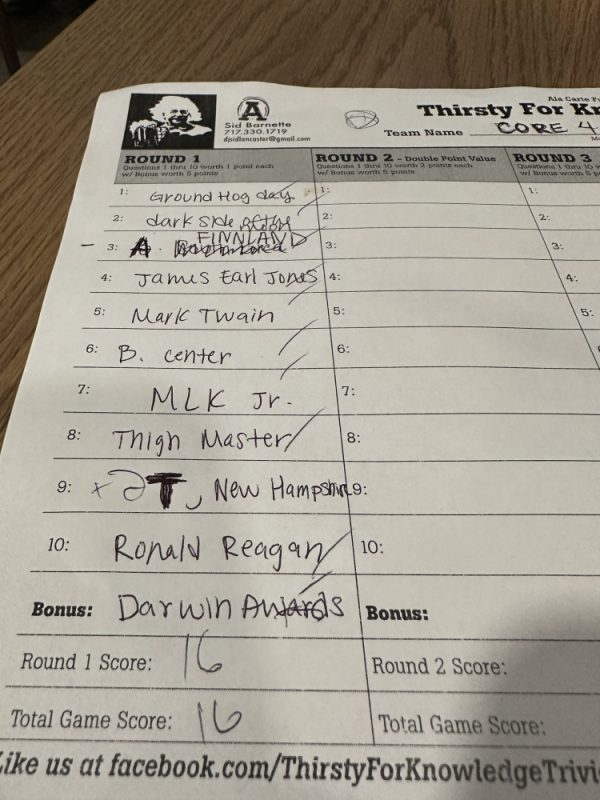 Bonus! Trivia tournaments are full of Boomer trivia. Jim and I most definitely are Boomers! Afer she tested our boomer knowledge she was sure we would like it. We did.
The Core 4 is a team of 3 generations, boomer, Gen Z and millennials. I think she brought us as ringers!
We got serious real quick. First round win! Less so with round 2. Round 3 text acronyms was a bust and was for everyone one in the place playing. Meg, our millennial got 3 only for the team. I wanted to know where the code book was. The game announcer said never again.
Round 4 went so much better. Second place teams, Beanie Babies and PBJ's scores were announced. We had more points!
Trivia winners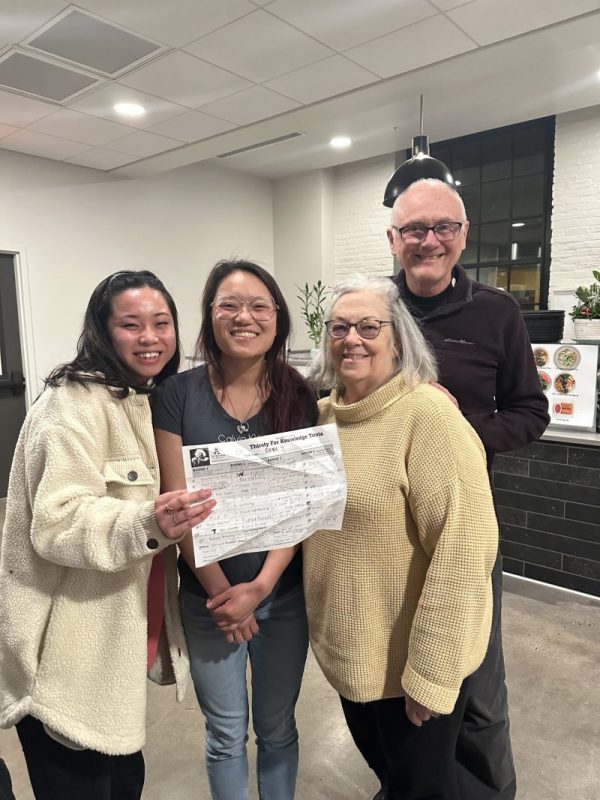 Winners! We won!
The prize was a gift certificate for food. We"ll be going back.
Amy was right. We did have fun!
You just never know when or where you'll find good food and fun for your family!
By the way, the novelist from the 90's was Danielle Steele.
check out FB for more information here: https://www.facebook.com/SouthernMarketLancaster
~~~~~~~
These games are family friendly. Some are for ages 5 -7. Little ones may need help reading the clues but can still have fun playing! Our kids and us have many of these games or similar ones!
This site contains affiliate links to products. I may receive a commission for purchases made through these links at no extra cost to you. Thanks for shopping with me!

~~~~~~~