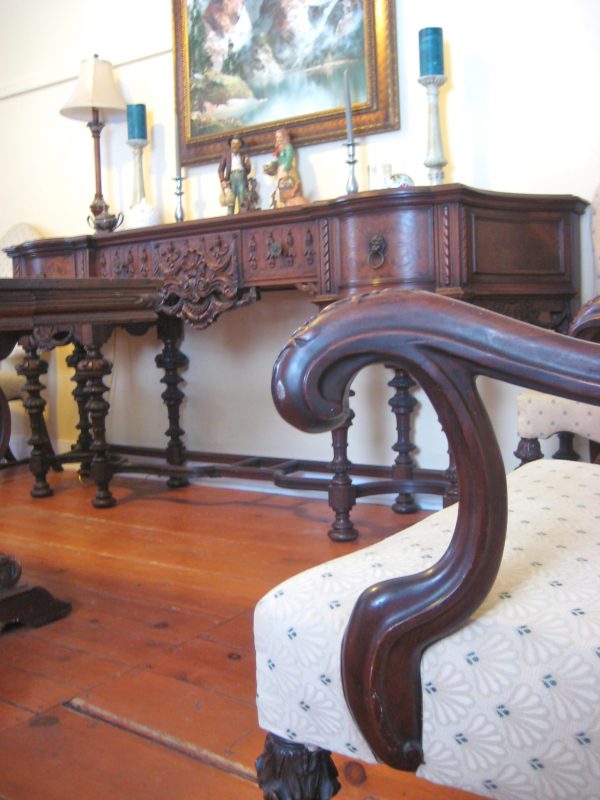 Old, old farmhouse…Italian renaissance dining room furniture.
It doesn't like  fussy.  It longs for rich traditional that makes her wood sing.
How to make it sing elegance?
This furniture is strong and bold. It needs large and classic. I found my inspiration at a new friend's home.  Thank you Anne.
Here's the process. 
First , always shop your very own home goods. Be sure to check out your holiday storage.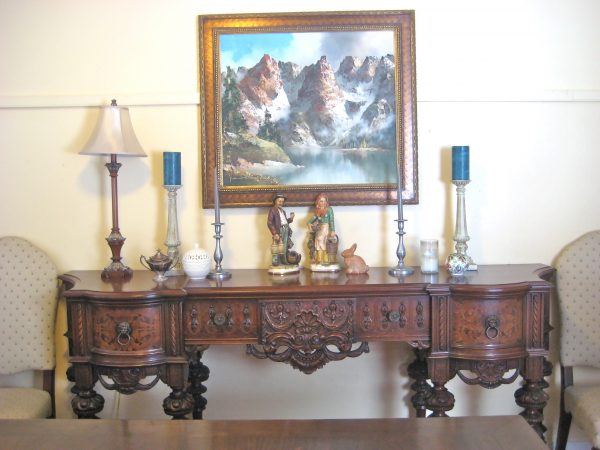 1. A strong central focal point.
Large painting or wall art and on the surface. The vineyard old couple came out of hiding.
2. Good proportions.
You will know when it is right because if you don't think it is, most likely it is not there yet. Trust yourself.
The vineyard old couple came out of hiding.  A mirror with a very tall paper mache angel from a craft store on sale works; an affordable option.  No kidding!  Something in your Chrsitmas decorations or a tall pitcher or vase.  Long branches fill a space well.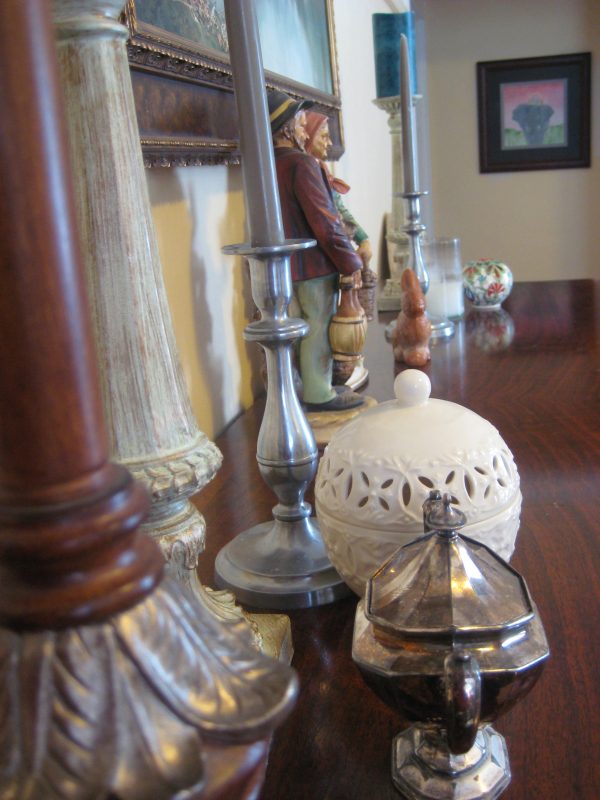 3. Layers and layers of varying heights.
Don't be shy about heights.  Often I am too meek and it shows.
4. Rich in color, textures and metals.
Symmetry draws the eye to the center. Plants would be welcome here.
5. Matching pairs of candle stickholders or lanterns of different sizes and shape.
Mix up the sizes, types of candle holders for more impact. Color impact courtesy of the candles.

6. Use differing shapes to add visual richness.
Colorful pottery votive ball and softly tarnished silver are so pretty. Large colorful glass balls tucked away in the Christmas boxes?  Pier 1 has glass and bamboo "softballs" .  Texture, shape, color.
7. Large to small, back to front building the beauty
Dig out those stashed smaller items with pretty colors or texture. Sugar bowls, creamers, candy dish. Odd numbers works here.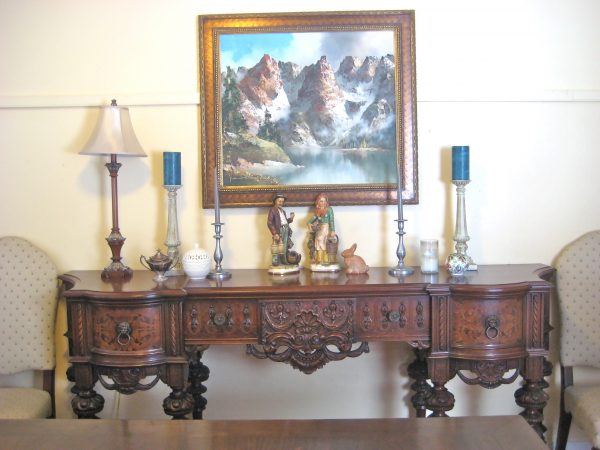 8. A tall candlestick lamp provides the soft light for the night.
I grabbed it from the living room and made the switch.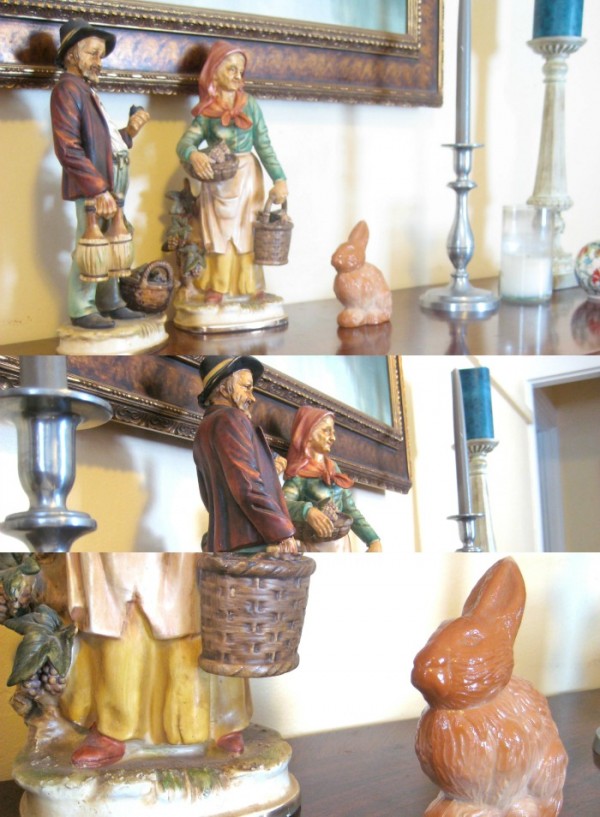 9. Fanciful additions are welcomed.  Did you notice the rich colors in the details?
The old couple reminded my dad of his grandparents who were German immigrants and farmers.
All done and I love it!!  The wood reflects light adding another visual element. Singing!
Pillar candlesticks and candles, white covered orb, Home Goods;
rabbit, silver sugar bowl, flea market;  old couple from my aunt,  oil from early years of marriage