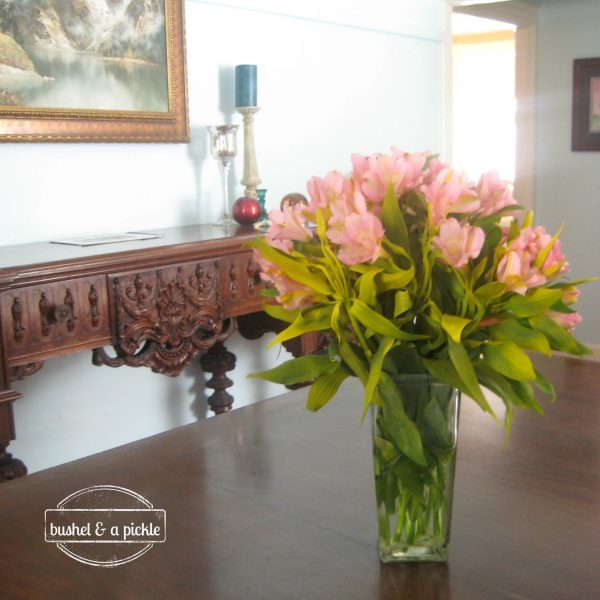 I have been stalled about what to do with some empty spaces and tables since we put away our Christmas decorations. Between being busy and unable to think of anything fresh, I did nothing. That's right, nothing. I left those 2 table bare, sad and cold.  The other flat spaces are still plain and mostly bare too.
Just couldn't think of what to put there. My perfectionist tendencies and looking at all the beautiful vignettes on beautiful creative blogs stalled me.  Then it came to me…a simple eye pleasing table centerpiece …
A simple vase full of flowers
            and understated color is perfect for making a room feel homey.
My dining room always looks better with a vase of flowers or greenery.  Fresh flowers don't cost much.  A biweekly purchase can be affordable especially when you discover which flowers last best.  When spring comes it is easier to cut from your yard.
This bunch cost $10.  I wanted a full tall bouquet to grace my dining room table.  That can be hard to find without spending more that $16 – 20 which is over my price unless it is a very special occasion.
My kitchen was needing some something. A plain tall candle stick would not do it. We have been eating in the dining room lately. That means I can put something larger or more elaborate vignette on the table.  There is not a lot of counter space to move the centerpiece to make room for plates and food.
You can never go wrong with flowers are the easy pretty solution.  Here I set them on a tray after they were trimmed and place in a vase that was an oval  Colonial candle. I added a bulky candle stick with a pillar candle.
What a difference it made in the room!
What are your tips for simple eye please table decor?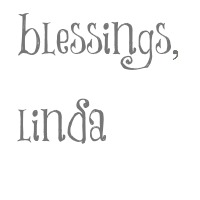 Maybe linking at these great parties!