Around lunch time yesterday my beloved family came home.  They had traveled across the globe to Thailand for work and friends.  Great goals for what was basically a work trip for my husband.  Lots of friends.  Lots of fun and refreshing times.  It was a spiritual time.
The girls headed for their rooms after eating.  Not quite ready to share or to talk much.  They needed down time.  Jim did the same but did make it down for supper and the Super Bowl.
Jet lag can really throw a body off.  Meg had the "airplane" cough that was lingering this morning.   She was up and industrious early.  She shoveled the walk.  She made cookies.
This is a recipe from her middle school Family and Consumer Science class.  The teacher, Mrs. Kress included basic recipes that anyone could make.  Smart lady.
This is actually for chocolate chip cookies.  She didn't want chips so left them out.  She hoped they would be kind of sugar cookie like.   They aren't but they are good!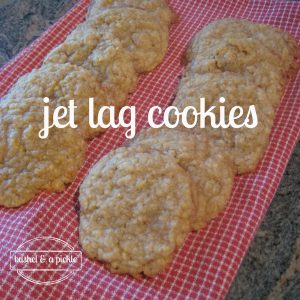 Jet Lag Cookies
cookies minus the chocolate chips
Ingredients
1/4

c

shortening

1/4

c

butter

1 1/4

c

all purpose flour

1/2

c

packed brown sugar

1/4

c

sugar

1

egg

1/2

teaspoon

vanilla

1/4

teaspoon

baking soda

Optional: 1 c semi sweet chocolate pieces
Instructions
Preheat over to 375 degrees

In a mixing bowl beat the shortening and butter with an electric mixer for 30 seconds or by hand until blended

Add egg and vanilla. Mix until blended

Add about half of both sugars, mix until blended

Add half of the flour and baking soda, mix until blended

Add remaining dry ingredients beating until throughly combined

Optional: Add chip and beat in by hand or on slow speed for about 10 -15 seconds

Drop rounded teaspoon of dough on the baking sheet 2 inches apart on to ungreased cookie sheet

(Using parchment paper helps with clean up)

Bake 8 -10 minutes or until edges are lightly browned

Cool on a wired rack or on paper towel

Makes 30 small or 24 medium cookies
Will took some for his lunch. He just texted…
"Cookies were really good"  
Is there any better compliment for a baker than that?
What are favorite "quick to make"  cookies at your house?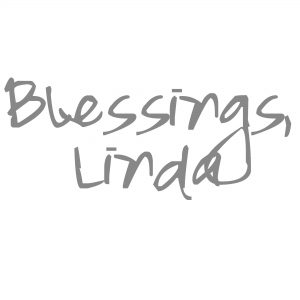 Drop by for a visit at these places:
Facebook/twitter/instagram/pinterest
maybe linking here
Miz Helen's Full plate Thursday
Foodie Friday http://designsbygollum.blogspot.com