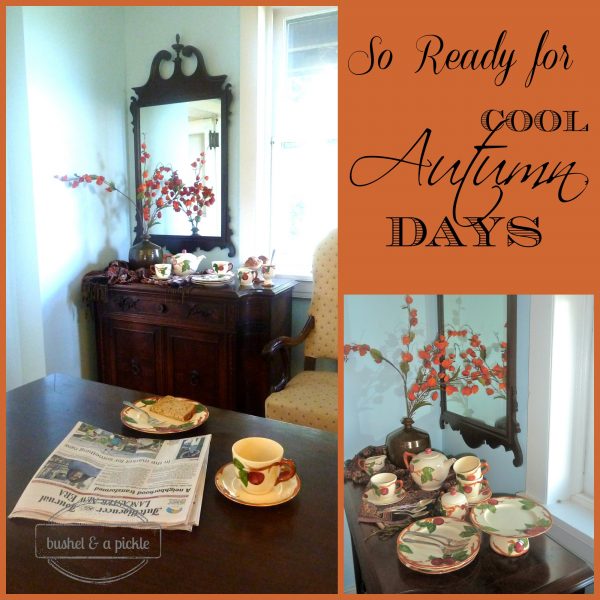 It's just about time to quit teasing fall and actually welcome her into our home with wide arms!
Vintage Elegance is for my dining room.  It's fun to see how many ways I can decorate this well used room.  I showed you a little peek of this; here is the whole vignette ready to for morning coffee on a cool Autumn morning
I gathered up what was handy to make this vignette on my credenza. The pieces for this vignette had to be different heights. Just stacking plates and cups wouldn't work; I didn't want them to look lost. The mirror provides a wonderful background expanding the taller items, usually flowers and sometimes tall candles.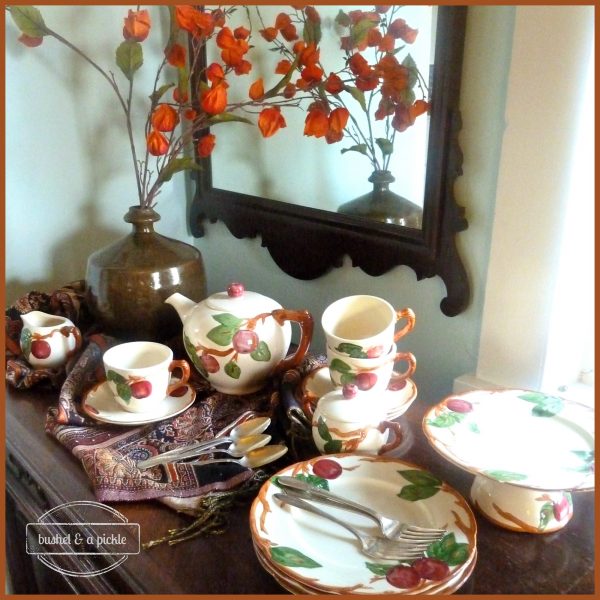 The elegant foundation for this vignette of Vintage Elegance came from my closet.  This beautiful shawl is a street market in Istanbul. The delicate sprinkling of clear sequins over the rich tapestry of color acts as a tray. The blue is faint but enough to connect with the wall color.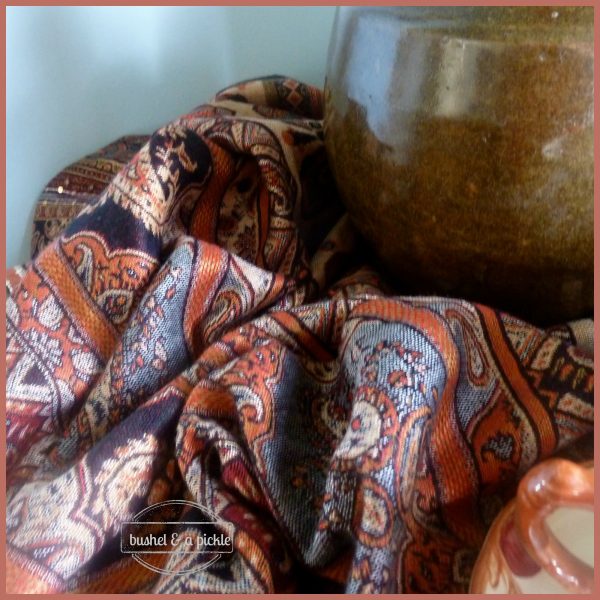 The vessel is an old oil jar from the countryside of China; my East Asia influence.  It's earthy brown. Because the lines are gentle and elegant, I included it.
Chinese lanterns were added.  There are 3 pieces shaped for the airy extended look. Yes, they are artificial. The bolder orange is a homage to the traditional fall colors.
It is apple picking season! Out comes my vintage Franciscan Red Apple china that is only used in the fall. I have a wide selection of serving pieces and plate sizes. The smaller bread & butter plates are just right for pastries.  My husband is the hot tea drinker. For a change I used the large egg cup for sugar. The pedestal plate is made with a plate balanced on a cup.
Vintage elegance usually has silver because nothing says elegant like silver.  The combination of Mom's silverware and flea market pieces are used.  She would approve.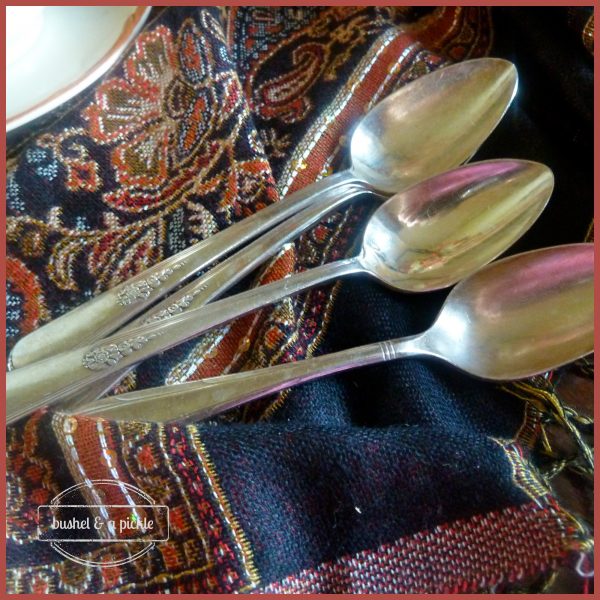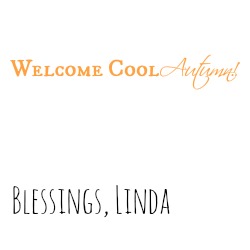 linking
Related articles across the web