First, let me just say this.
It is summer!
Be prepared to ask WHY a lot regardless of your kids' ages.  Be prepared for absolutely ridiculous answers.  Silly answers.  Because it is summer.  We lose our head jsut a little bit becasue it is summer.
This morning this greeted my husband who went down to make coffee.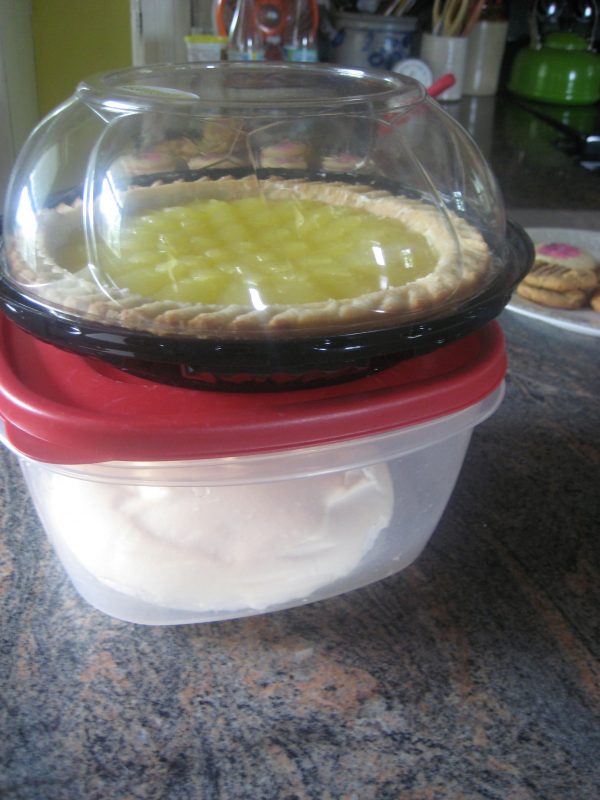 He came up puzzled. "Why?," the puzzled man asked, "Why would someone take all the meringue off a pie?"
"Oh," I blithely replied, "They (meaning hungry teen-aged daughter and friend) probably just wanted to eat it.  Hungry teen girls do some crazy things for food."
"No, no. The meringue is in the Tupperware in one big piece.  Why?"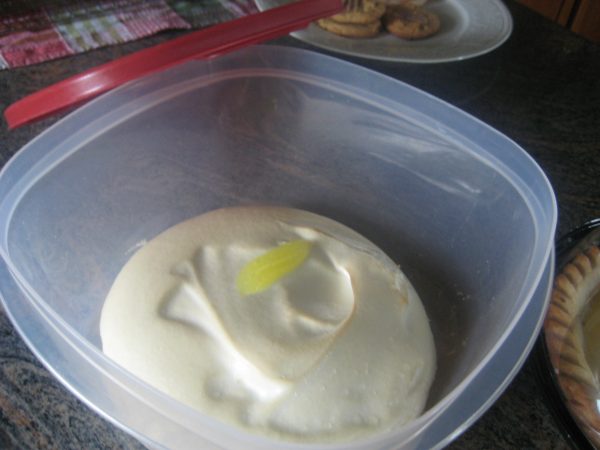 "Gee whiz, I don't know. Drink your coffee Honey."
So the summer begins.  
Why? will be our standard parental puzzled response to some cray cray teen request or actions.
Why?
Mind you these are not deep wonderings. Only puzzled ones over the teen actions.
He asked them.  They seemed amazed by the question!
All they wanted to do was to see if they could get it off in one piece. Really.
"Why?" he wanted to know. "Why?"
And they said, "Why not?"
It is summer. 
They put the meringue back  on Daddy's pie that he bought yesterday on the grocery store run.  All in one piece.
My question to him, "Why?"
"Why did you buy a pie?"
"I wanted too. I went to the bakery section to see what was on sale so I could buy something sweet. And there it was! My favorite kind of pie!"
O  k  a  y.
It is summer at our house.
P.S.  One of the sweet pea granddaughters just  climbed up on the back of the couch and plucked berries of my living room wreath for their "hunt for potion ingredients". Yep, it summer here and cloudy too! Don't even ask me what the words are to the song blasting from the kitchen!