Need some new book recommendations for you or the kids in family to start the year of right? This is a recap, not of posts from last year but of some books our family gave each other this year!
Jim got Cozy, a story of a young musk ox. When I spied Cozy, I had to get it for my husband. Why Cozy?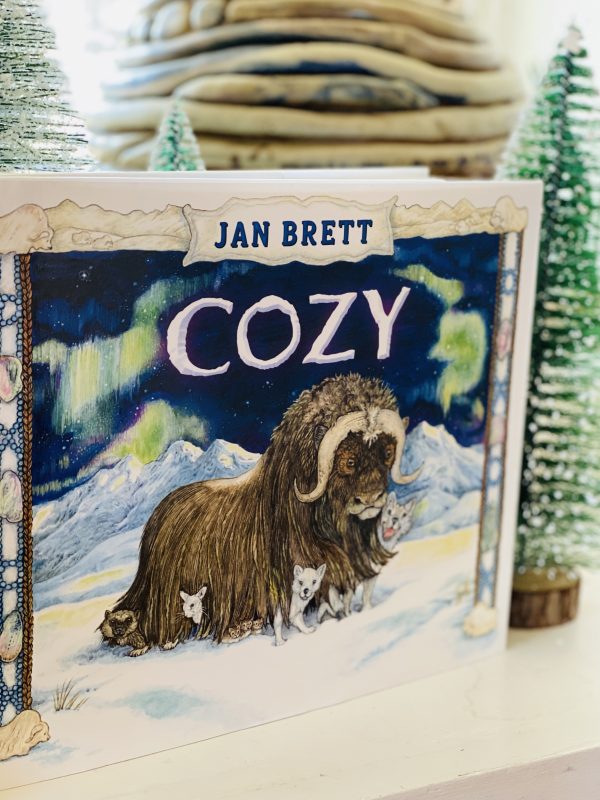 He told us the story later that night around the dinner table when the family played 'Truth or Lie'. lots of laughter and 'really's'. This unlikely story was one that everyone who hadn't heard the story before declared it "LIE".
Wrong!
Jim had seen the circle of protection musk oxen form when he was above the Arctic Circle. He was a West Point cadet on summer training. Pretty amazing! It was surprising how short they are. Jim liked the book so much, he ordered one for a classmates who was also on the trip.
differnt genres
Robert got a celebrity autobiography, Green Light. Hope he likes it! I drew his name.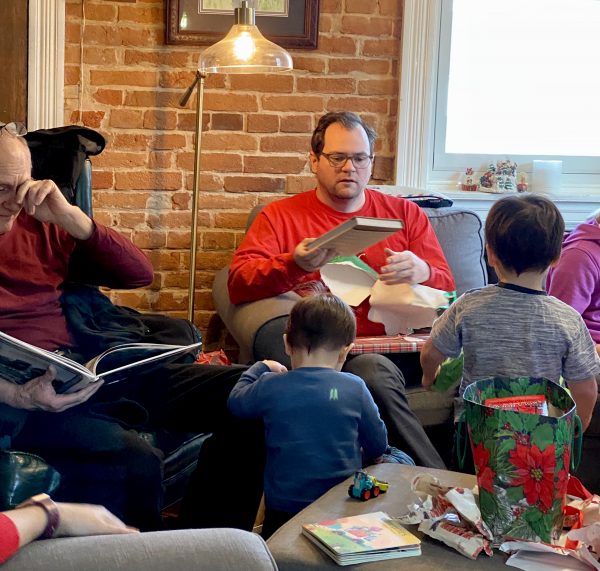 Did you notice the Dig PEEK A FLAP book on the ottoman? Because we had our Christmas gift giving in mid January the customary Christmas Eve book exchange was not exactly the same as other years.
Everyone opened theirs randomly. Typically, the older family members exchanged books with each other. The younger members are tucked away in bed earlier.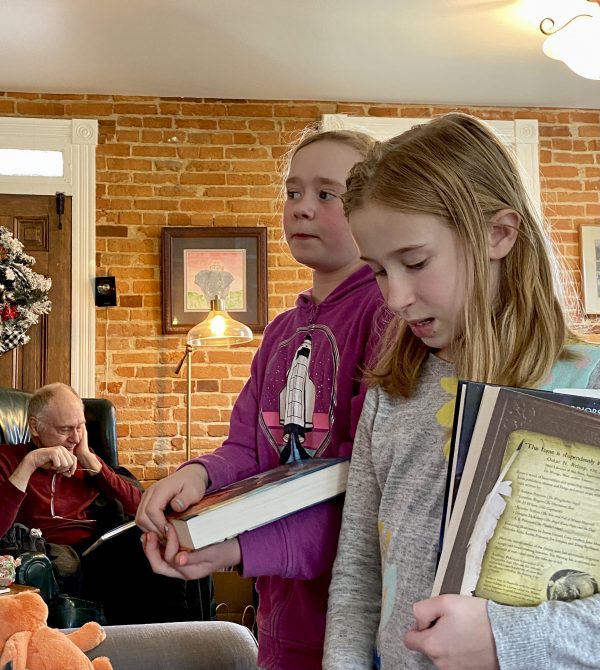 Book exchange bonus! It's a fun way to build a library of a variety of genres of books.
my books to start the year
This novel was my book exchange gift, All the Light We Cannot See. The reviews are great; the story sounds fascinating. I'm starting tonight. I do most of my reading in the late afternoon or at night these days.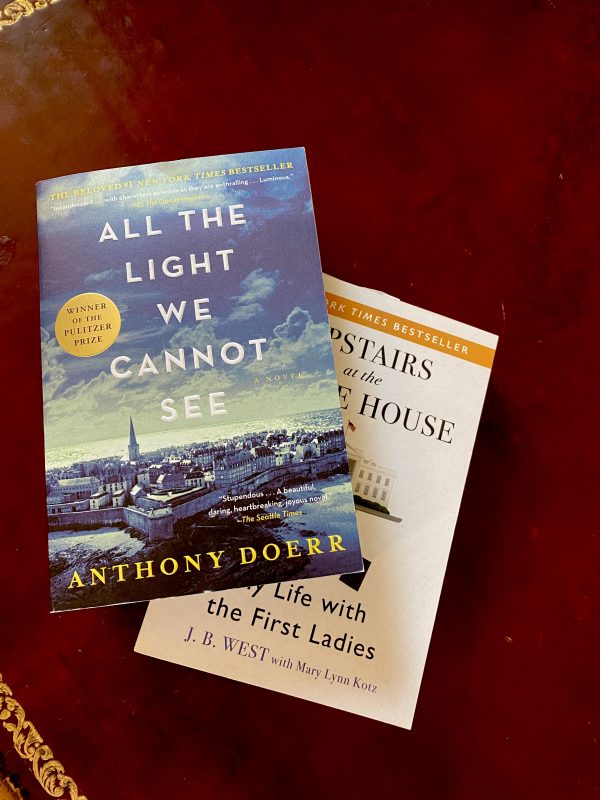 Under that book is one from a previous year. If walls could talk…in this case it was the Chief Usher who works primarily with the First Ladies. Upstairs at the White House: My Life with the First Ladies.
Some stories show how the first families were just that, families; other stories share touches with history.
fun books for daughters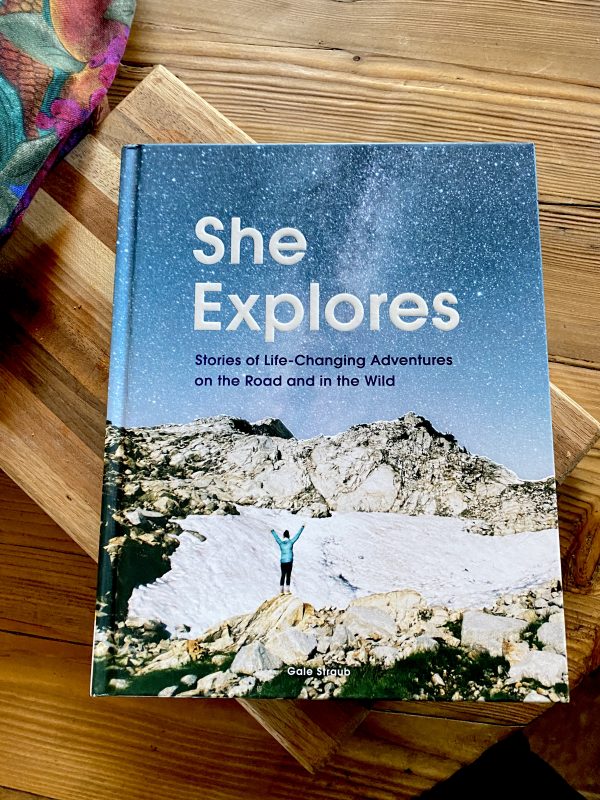 My daughter was really impressed with the photography in She Explores. Considering she is a world traveler and third culture kid, it means it is impressive!
She also got this from me. Her current fun obsession is with hedgehogs. Have you seen this Jan Brett book, Snowy Nap?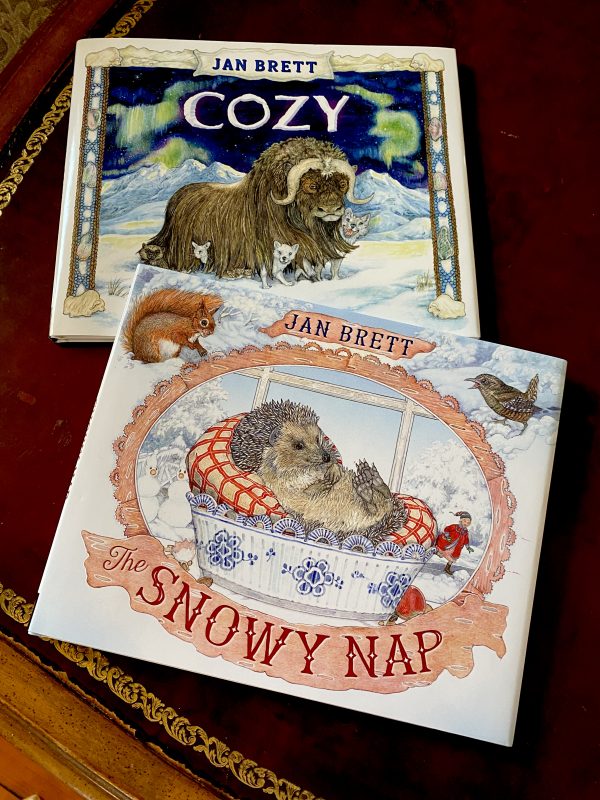 Though the kids aren't part of the book exchange there were plenty of books unwrapped. Three of them entered the imaginary world bring to them through their books and read most of the day.
Engrossed in a Book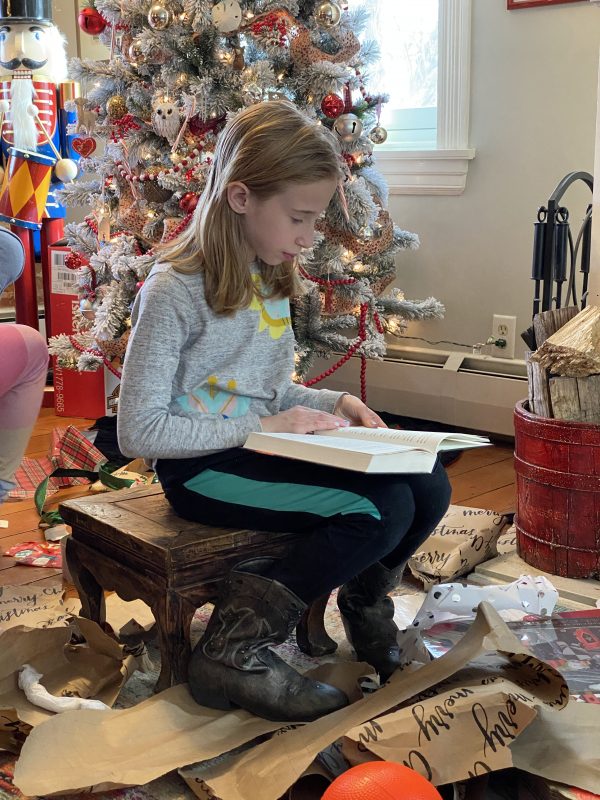 It's a joy to see them read, totally engrossed. I do that too and always have. My love for reading started with my mom reading aloud to my beother nad I then with bools checked out from the summer book mobile weekly. 
From junior high through high school on, during sdtufy halls held in the library, I would start on on one wall and work my way around the shelves reading.
What to get the kids?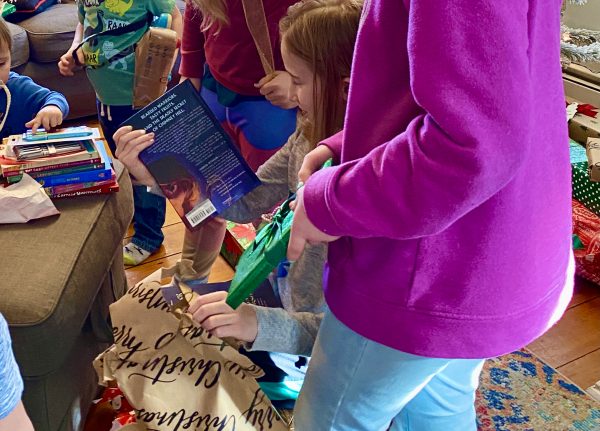 The big quandry…what to give the grandkids? From their lists! This year the 3 older ones had more books than anything else on their lists!
Here are some books from their list
Enola Holmes Series. This series consist of 6 books and sold independently. Yes, the first one made into a movie which hooked my granddaughters into Enola's story.
The Chocolate Sky (Crime solving Cousins, Book 3) I'm guessing their mom made her wait to get the next one!
The Treasure Key: (The Crime-Solving Cousins Mysteries Book 2) Another mystery series!
Adventures from the Land of Stories: Queen Red Riding Hood's Guide to Royalty All three love this series!
Wingfeather Tales (The Wingfeather Saga) Yes, another series! She received 3.
Treachery on the Twisted River: A Young-Adult Adaptation of "Peace Child," by Don Richardson. And finally, a young adult version of the classic Peace Child
Do I only buy books at Christmas? Absolutely not! Any time is a good time to buy a book! Just like anytime is a good time to read!
~~~~~~~~