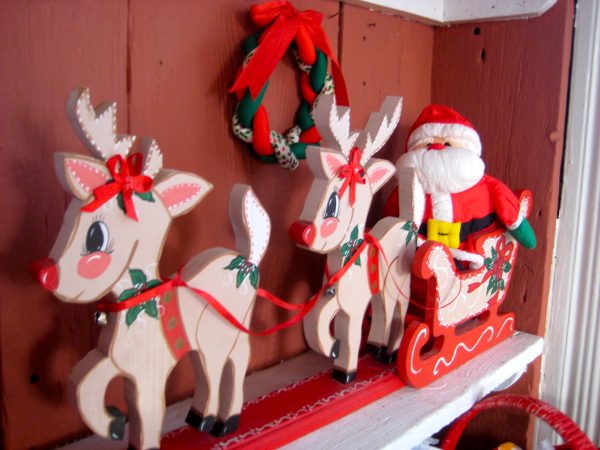 It's beginning to look a lot like
Christmas
in this old farmhouse.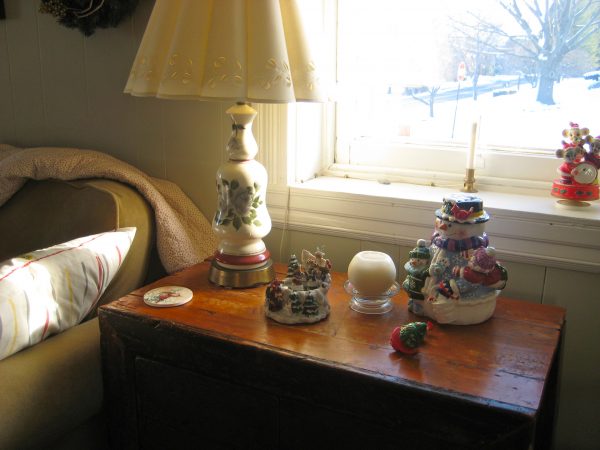 By some folk's count, I am behind and moving slow.  I guess. We have a slow paced Thanksgiving weekend.  Games, food, golf for some, food, movie, dishes, shopping for a new old home being renovated, games, food, and dishes.  No decorating.
For
Christmas.
At all. No regrets either.
The big red boxes all were carried down and  rifled through.  Would inspiration strike?  What would I leave packed away?  This would be a first! TO not put everything, every item out.
Some inspiration came from visits to Amish seasonal businesses by women, for women. Very creative and beautiful items to make our homes holiday ready were on display.  I did pick up a few things including some inspiration.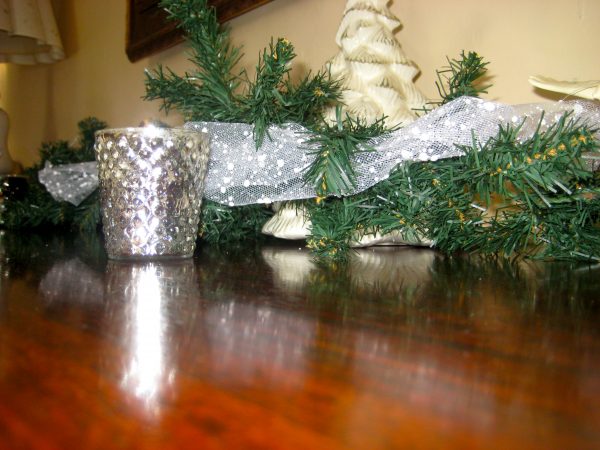 For 3 days I thought we would get the tree up.  Not so far.  I am beginning to think Loretta Young had the right idea in "The Bishop's Wife".  If only Cary Grant would show up as a tree  decorating angel!  No tree ornament would be left in the big red boxes.  Meg has decreed it!  It is
Christmas!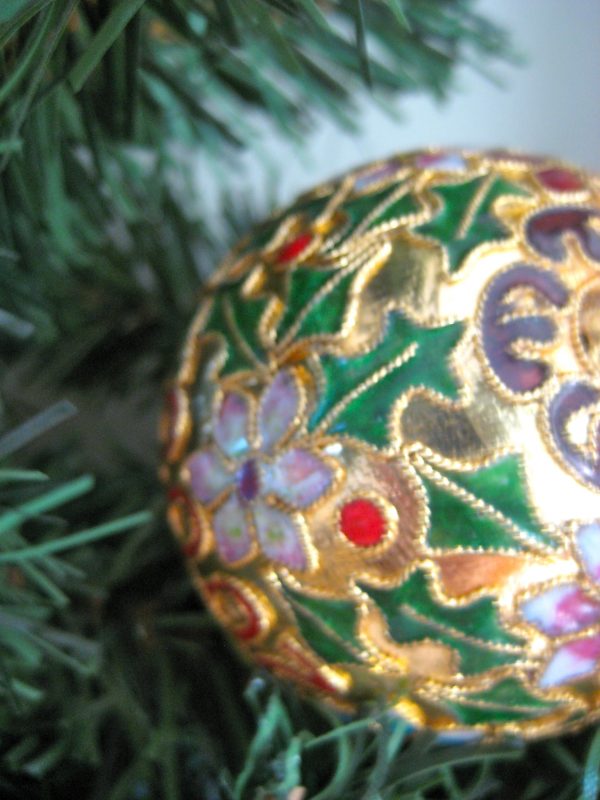 Lights and wreath were hung on the front porch.  I really appreciate everyone who has made our streets bright.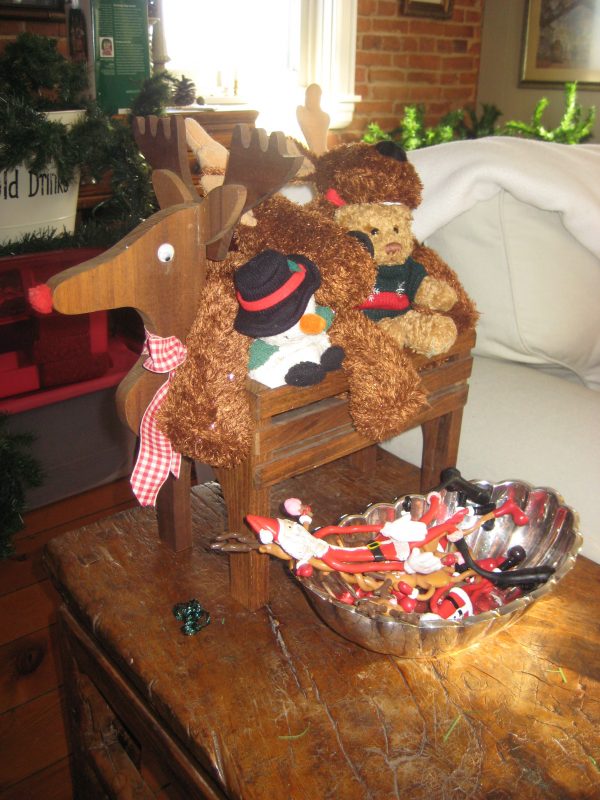 The sweet peas love to come over and investigate.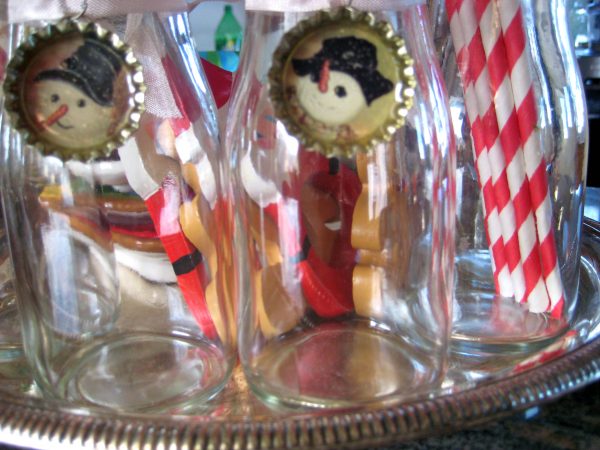 The special holiday milk jugs are out ready for the grandchildren's arrival.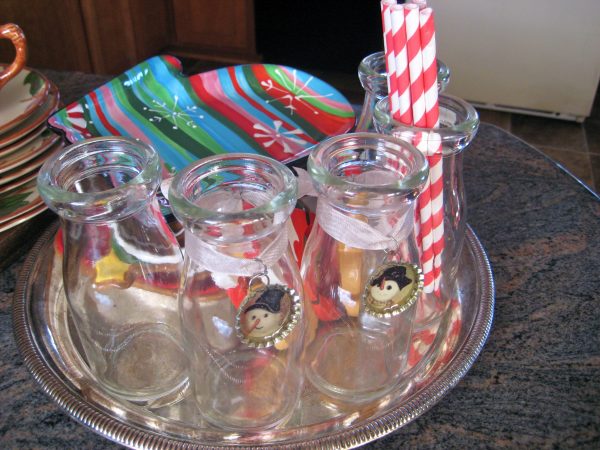 Hot chocolate is always on the ready with mugs near by too.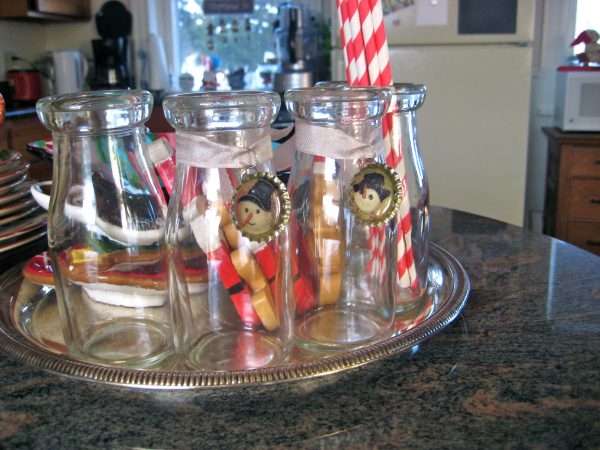 My sweet girls love special glasses and cups too.  We all do. Need a reason to sit and chat? Need to catch up?  Over a hot drink or an ice cold one served in a special glass or mug….we are picky about our straw too!
Tiny figurines are settled into higher places. I treasure them. It is a collection blended with my mom's and our family's.
Mom bought the upside down Santa because Robert often looked at his world as a toddler through his legs, upside down.
While trying to decide where to put a music figurine I wondered where to put it out of reach.  Jim, my dear practical husband asked why. It lasted through all the oldest kids at Grandma's and later with the girls. It would last through the littlest girls, the sweet peas. He spoke
Christmas
into the decorating. Love and family too.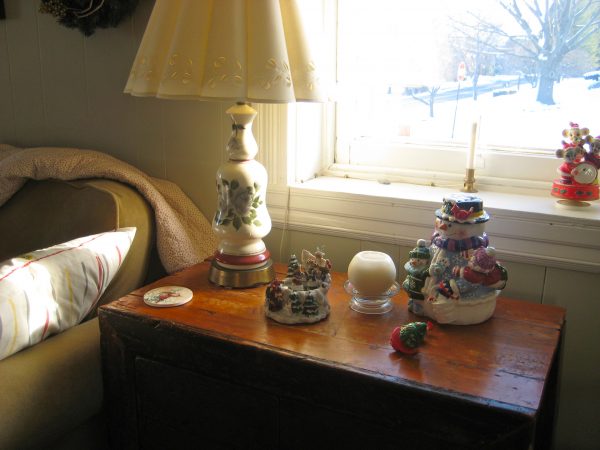 All are touchable and playable…love hearing the melodies. I think it makes their mom nervous.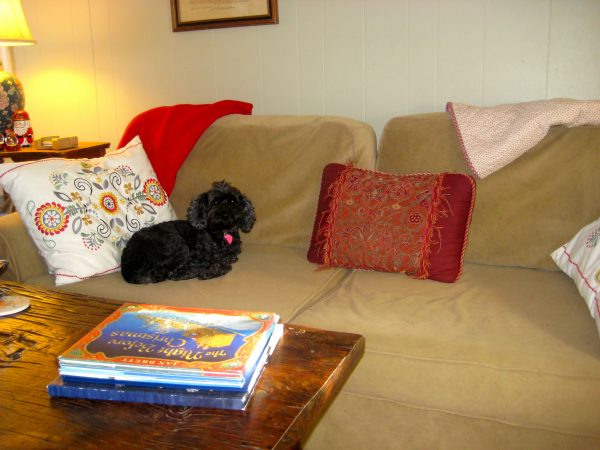 Shhh! Don't tell Dad Shadow is on the couch.   She is just being cozy.
I think we will enjoy and make lots of memories this year.
How is your
Christmas cozy
 coming along?
blessings, linda