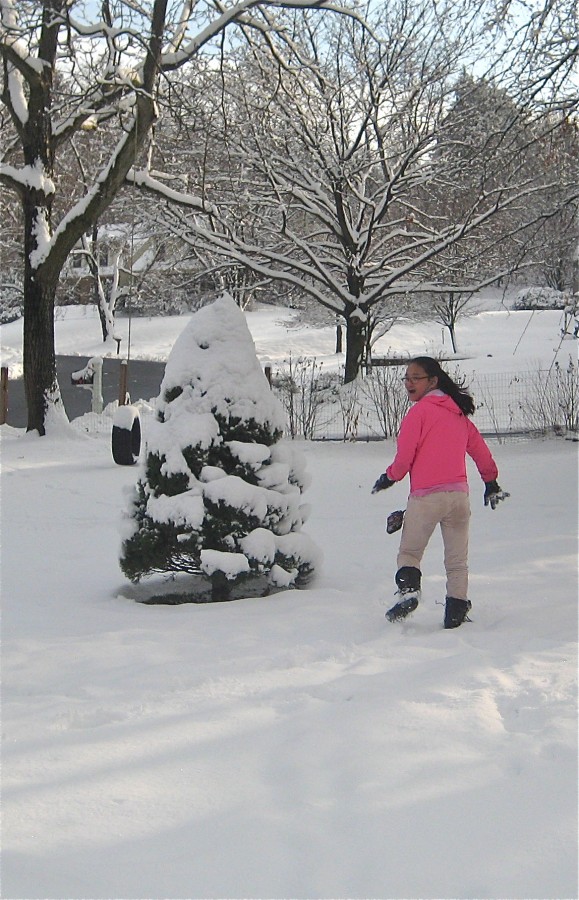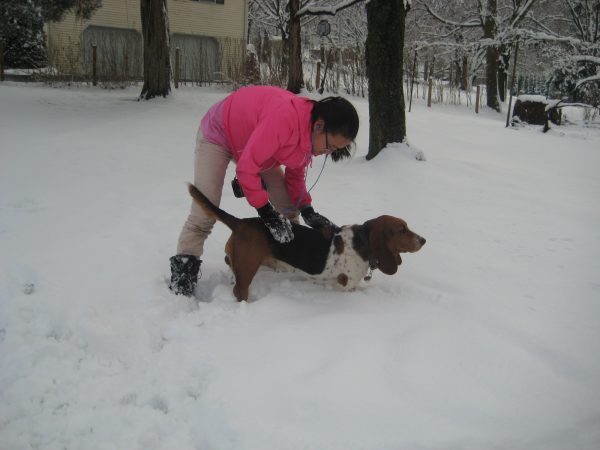 Have to say this southern gal loves snow. My kids love snow.  Even though it took me forever to get home from church, okay, just and hour, I was glad to see it falling in veil of white.
Nancy spun out into a cornfield. Nearby neighbors who she did not know help to push her van filled with my grandchildren out to the road.  Kind people who were so kind to come out and inconvenience themselves just to help.
The snow then fell on Monday night and Tuesday morning.  Loved it!
Our red berries are so beautiful!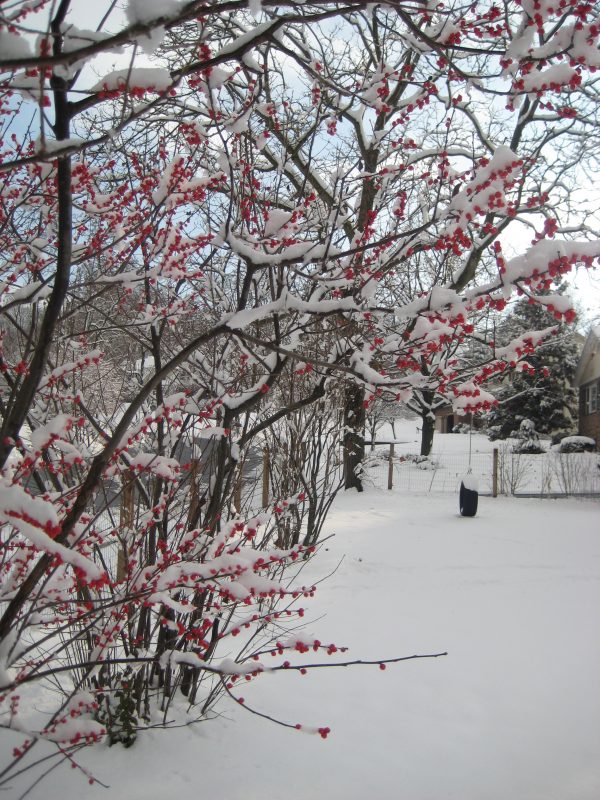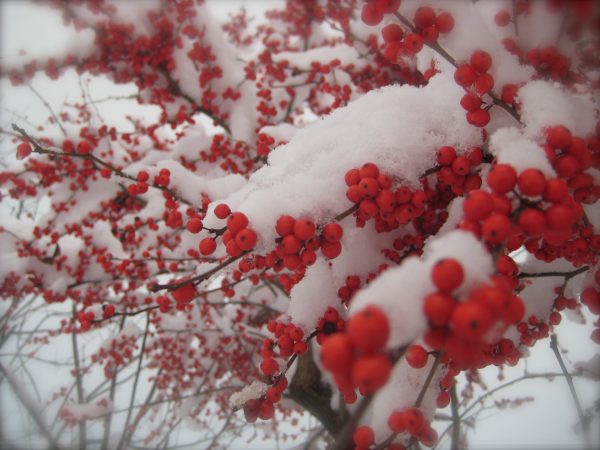 The outside is now decorated.  I am so thankful for the help! Nothing I could do would look any prettier!
Snow! 
But we do feel lights and wreaths also add to the Christmas cheer.  Nothing fancy but it sure looks pretty at night.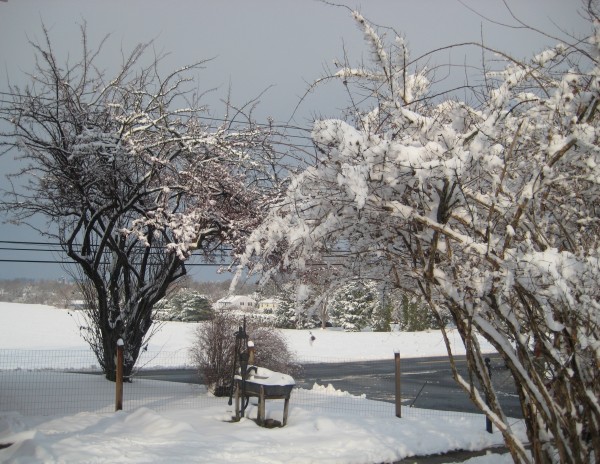 White and pure. What could be more perfect for the Advent season!
Now for the inside.
blessings, linda