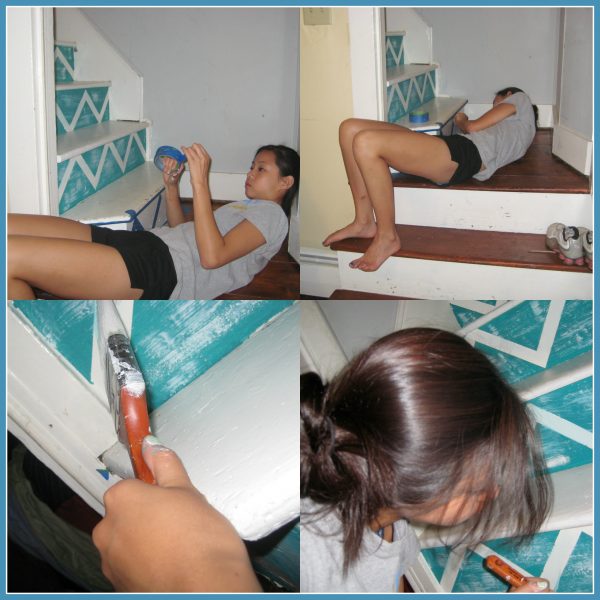 If you have stairs to paint especially in a tight staircase, get your teenager to do it!
                                                         Better yet if it is all her idea.
We were at a cute store in the outskirts of Atlanta I found on-line.  I was on the hunt for Miss Mustard Seed milk paint and we were down south visiting so it was an outing for us.
Amy spied exactly what color she wanted.  Annie Sloan Chalk Paint  Florence.  Are you sure?  Yes, Florence was the color.
The stairs were her project. All hers.
I want to encourage my girls to try and to explore their talents and gifts.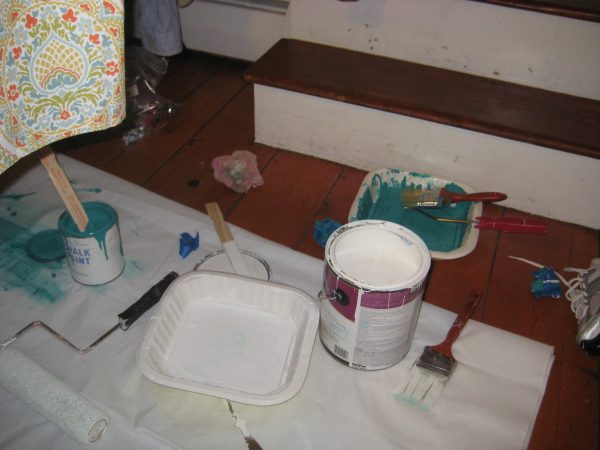 As you can see, the stairs were pretty beat up.  I had just talked about painting; she had a plan.
First,  gather the supplies.  Daddy's best brush. Vinyl tablecloth left over from the weekly we had a few years ago  "Summer Craft Days"  with the girls' friends.
Trim paint…Swiss Coffee Behr, Home Depot and the Hefty disposable baking pans.  You just never know when those pans will come in handy. Plus some blue tape left over from another painting project.
From the top to the bottom she worked her way down. Tape and paint.
I did not ask her what design or what her plan was. This was her project.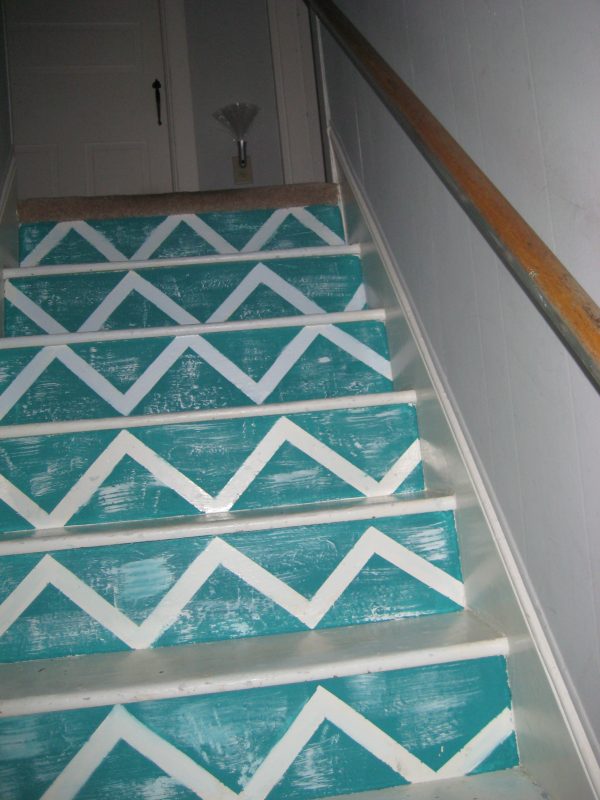 Chevrons.  Edgy and absolutely perfect.  It doesn't totally fit with the traditional decor on the first floor. So what?
I smile when I look up. It is nothing like I would have done but so what.  It is fabulous.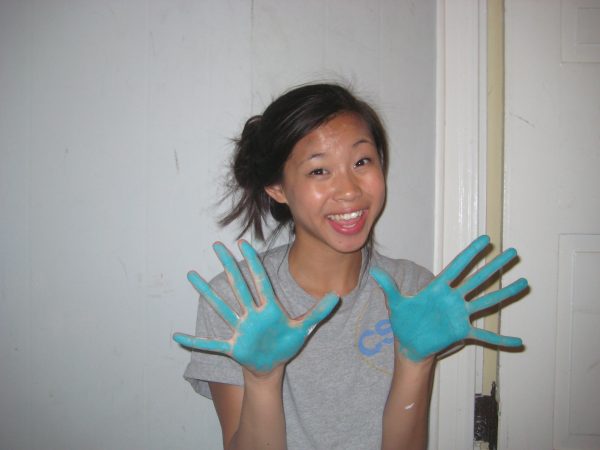 Amy did it all on her own!!      I think that is the best part of all.
blessings, linda
Wow Us Wednesdays linking here: http://www.savvysouthernstyle.net