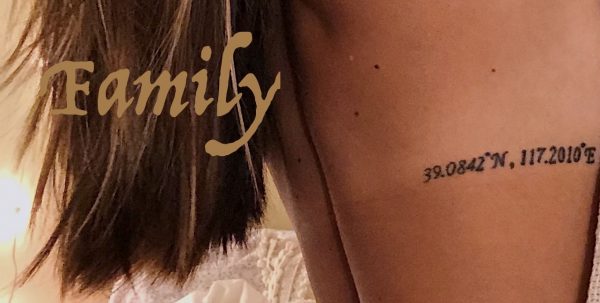 Ask someone about their tattoos and you will get a glimpse into their story. Often into their hearts.
My kids share the same tattoo. It represents a significant part of our family's story. It most assuredly involves our hearts.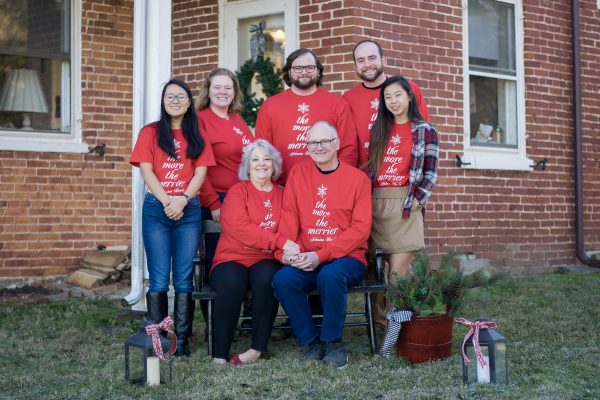 Amy, our fourth child wanted a tattoo for several years. We told her when she could pay for it and was 18. We weren't going to sign our permission. I had no idea what was on her mind then. Her 18th birthday came and she headed to the best tattoo parlor in town.
I didn't get it when she showed me her tattoo. "Do you like it Mom?"
"Sure. Ahh, what is it?" I do try to be a supportive positive mom.
"It's the place we became family."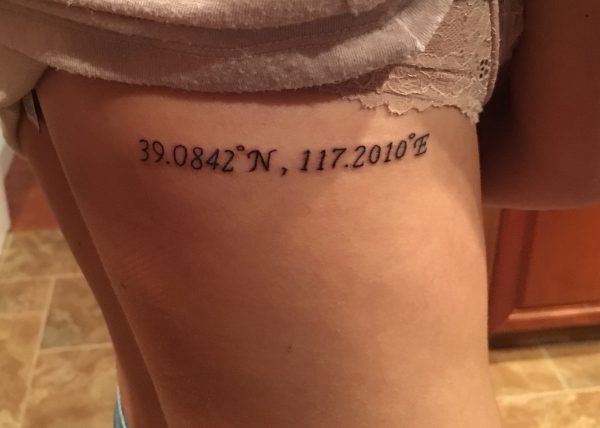 Did you get that? THE place we became family.
Latitude 39.0842N Longitude 117.2010N
If you look on a world map, you'll find this spot on the Pacific coast in China, the gateway city to Beijing. Tianjin, China.
Amy and her sister, Meg were born Tianjin, China. We lived in Tianjin, China. My husband, Jim volunteered at the Tianjin Orphanage for Handicapped Children. They were infants, so tiny, so weak. A mere 2 1/2 and 4 months old. They were at risk for death. Our older children were in 5th, 8th and 11th grades. We discussed and prayer if we would add to our family. We decided Yes!
We adopted them into our family, our forever family.
More of their story is HERE.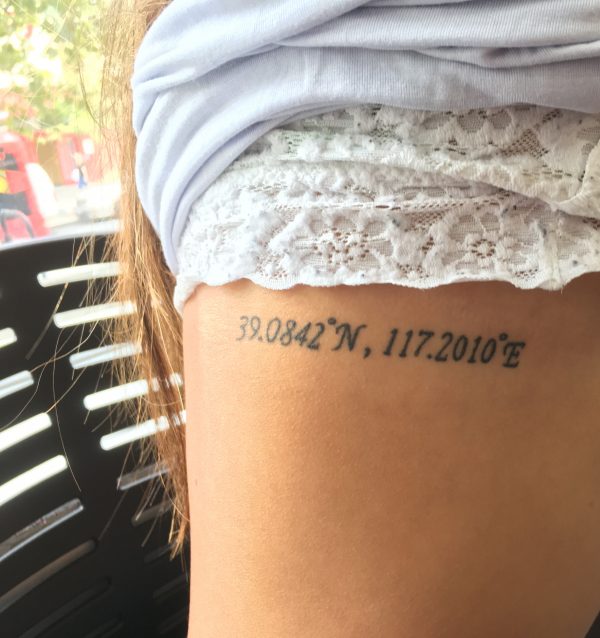 She wanted to mark herself for all to see…This is were we became family.
Next was Meg when she turned 18. She's our baby.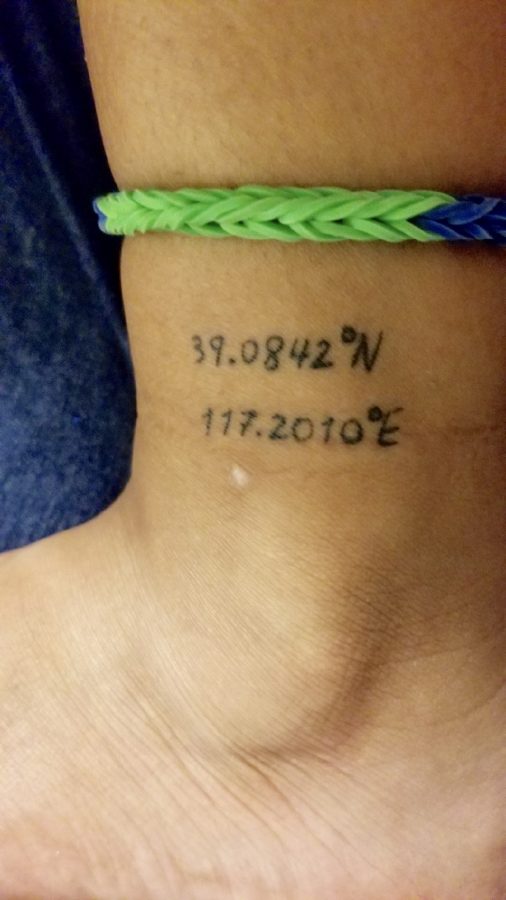 Amy convinced her brothers who never ever wanted tattoos. Only for Amy and Meg would they get a tattoo. They never ever wanted tattoos.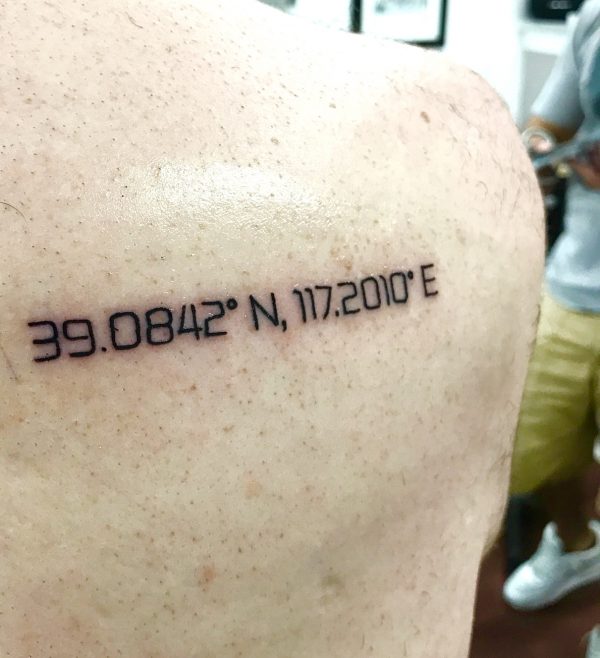 They all went too Mee's.
Nancy just couldn't bring herself to do it. She got a bar necklace for Christmas.
Her Christmas present that year from her sisters was an engraved bar necklace. She wears it often, nearly everyday.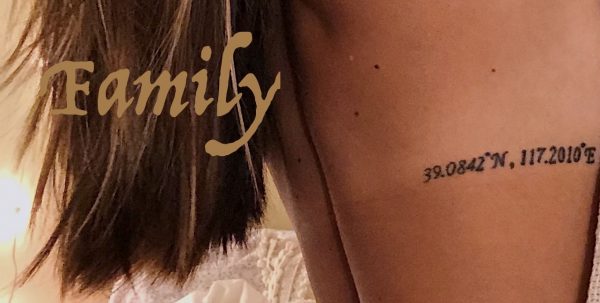 Jim and I were not invited to get tattoos. Being a sibling is the qualifier and we're just fine with that.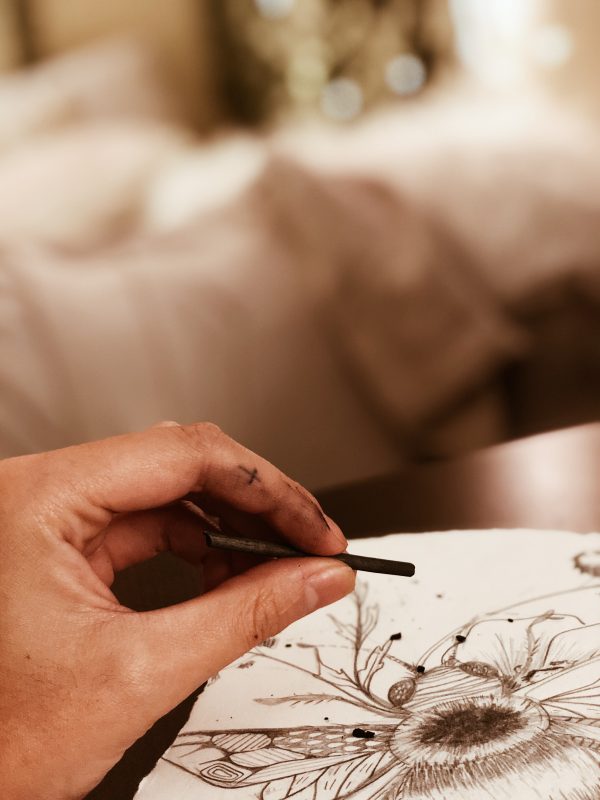 ~~~~~~
Next time you notice a tattoo, ask. You will be amazed. There is a story to be told!