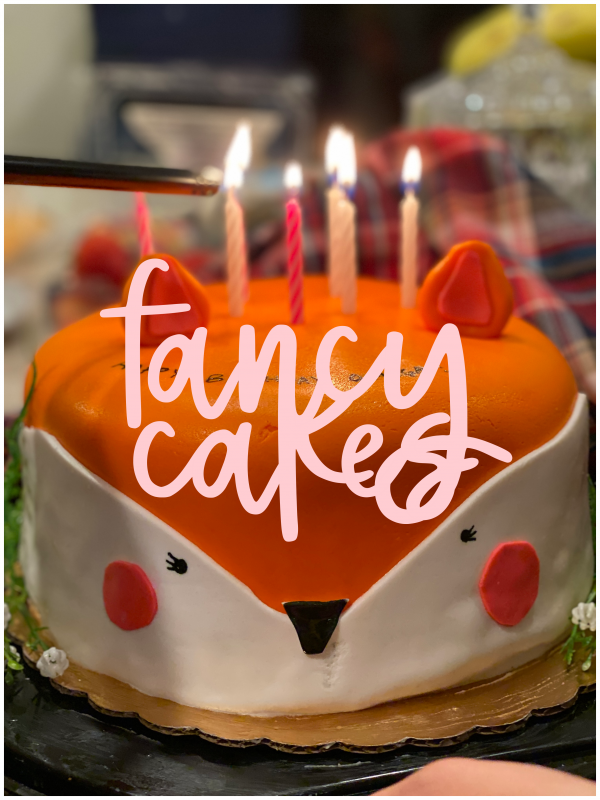 Isn't that a cute cake? Foxes are Omega's favorite animal. She has lots of stuffed foxes, books about foxes, clothes with fox pictures.
This cute cake was the latest in decorated cakes from our kitchen.
Involve the kids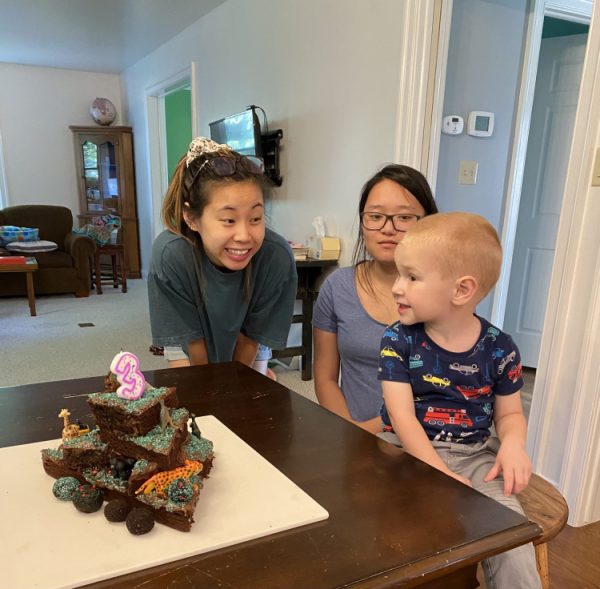 This was supposed to be a sheet cake. Instead, it didn't come out of the pan neatly.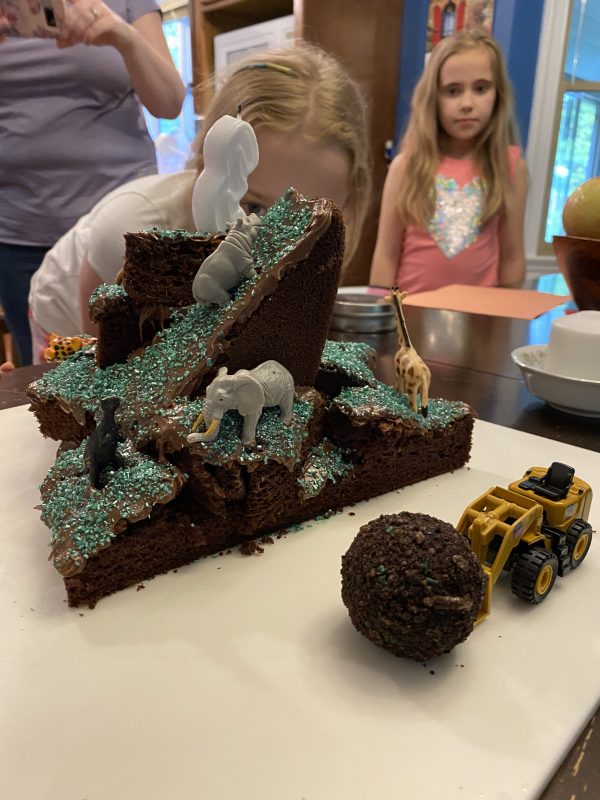 Those boulders are giant cake pop balls made from the extra crumbs, pieces and icing.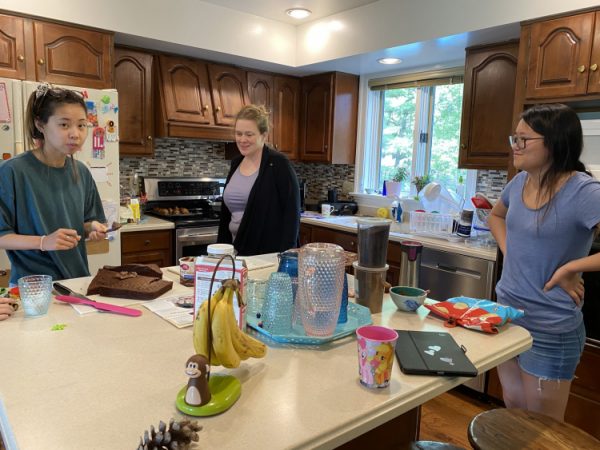 Yes, we use box mixes. This one is choclate. Yes, we sometimes use prepared frosting. Did you know there is a variety of frostings available for dietary needs?
Perfection is not the goal but to have a fancy cake for every special occasion and for everyone to enjoy!
This cute cake came about when the sheet cake didn't come out of the pan exactly whole. This is where creative thinking comes in. Cut, frost and stack the pieces. This mess of a broken sheet cake was salvaged by some quick thinking and raiding the toy box! Geometric pieces can be made into so many interesting cakes!
Add green sprinkles. It is a zoo after all. Place the animals 0n the 'clifts' and have the bulldozer to take care of the big cake pop boulders.
You may have noticed in many of my recipes, I am all about easy meals. Not that I don't go all out sometimes but generally, simple and easy is my habit. The same is true with cakes.
supplies in making fancy cakes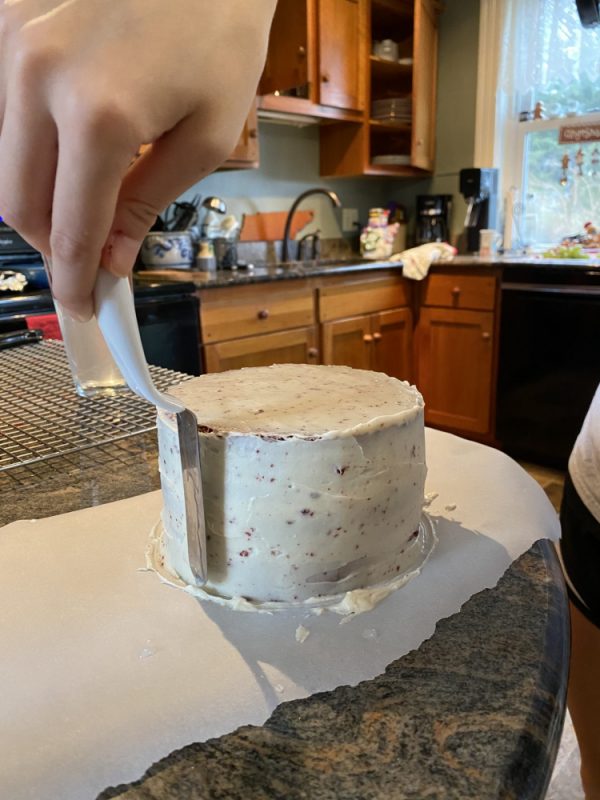 Our Christmas cake was red velvet from a box mix and decorated with crumbled chocolate mint candy pieces and mini chocolate chips. For a smooth icing on this 6 inch cake, use an offset icing spatula that makes the process easier.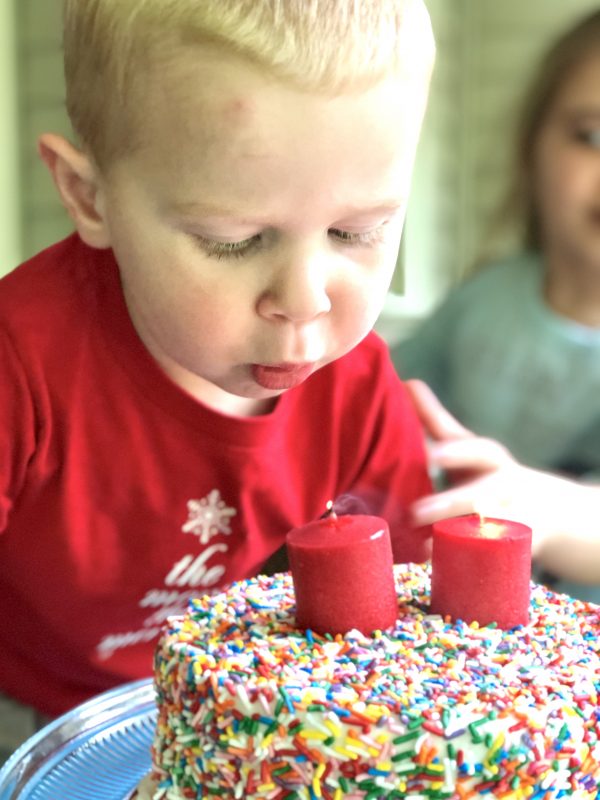 What do you need to make fancy cakes? Sprinkles, often lots of them. This basic cake was made festive by adding lots and lots of sprinkles on the side and top. Short fat candles just add to this fun cake!
Icing, homemade or canned? Yep, that time saving purchase is fine to use. Homemade buttercream frosting is also easy to make. See this delicious recipe from Rosemary at My Home and Travels. Combining Crisco and butter make the best buttercream icing that will hold up for decorating and has a rich taste.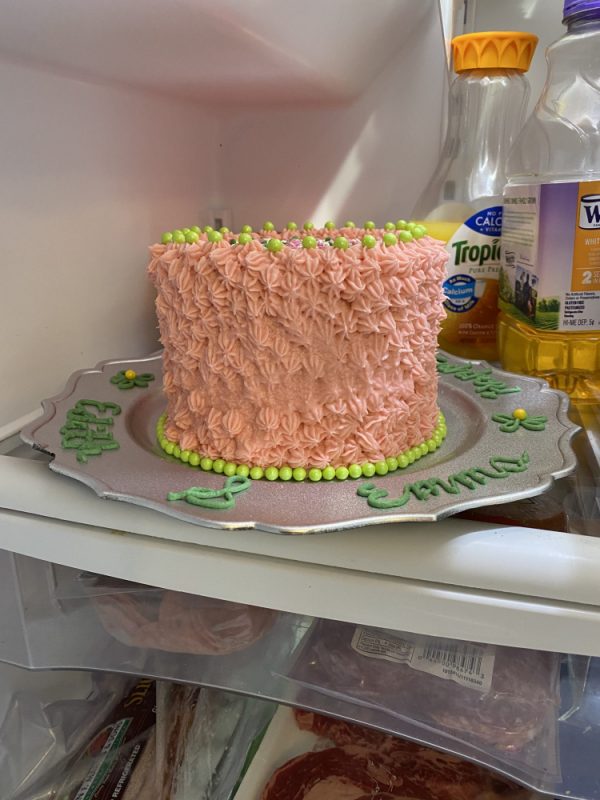 Do use gel icing colors. They are so rich and true. Plus the frosting won't turn runny! Pop the cake into the fridge after decorating so the icing will hold until serving time.
Specialty cake pans of different shapes and types are nice to have. They do take up storage space so if that is limited stick to the basics. You should have two 8 inch rounds plus a 8×12 sheet cake. You can't go wrong with a cupcake pan either. I also have 6 inch pans and a sponge cake one.
Using disposable decorating bag with a set of commonly used tips make clean up easier. Icing knives make icing so much easier especially if you are icing a sheet cake still in the pan..
Spatulas and a mixer are a must!
two more fancy cakes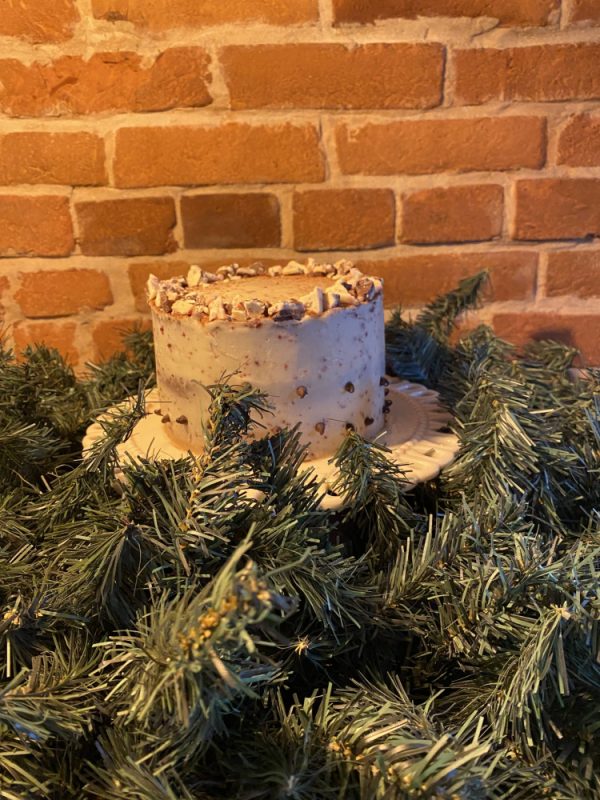 This is a red velvet cake baked in 6 inch pans. The icing is basic buttercream with bits oif chocolate candy. Larger pieces trim the top. Mini chocolate chips dotted the sides complete the simple decorations.
The cake is on a stand and surounded by greenery. The lovely festive presentation added to the festive atmosphere so this fancy Christmas cake was a a special treat.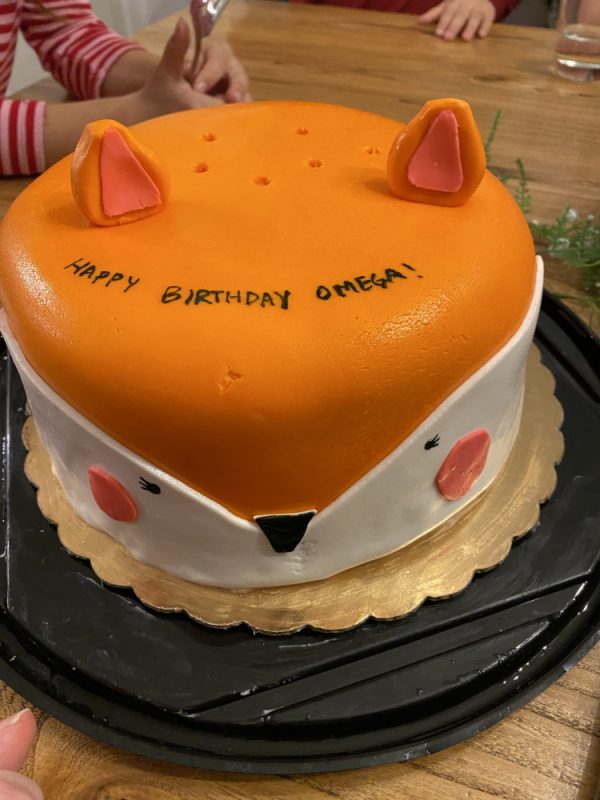 How did Amy make that cute FOX cake? Fondant! No worries if you haven't used it before though it may require some practice to prepare it.
Buy white fondant and tint it orange. Basiclly roll out how much you will need to fully cover the cake with some extra. Stone counters with parchament paper are good for rolling out the colored fondant. Add gel color with toothpick dots into the rolled out fondant. Fold over and kneed until you have a uniform color. Roll it out until smooth. Place carefully over the cake. Trim extra with a knife.
Use a pen with edible ink for the black nose, eyes handwriting.
Final Thoughts
Not artsy? Pintrest has so many fancy cake that are easy to copy and adapt to your style and occasion. Look on line for outlines of designs of flowers and animals to print and use. Cookie cutters make fun and fancy shapes. Let your imagination go crazy to make your very own fancy cake!
And have fun doing it!
~~~~~~~~~
This post contains affilate links that I will recieve a commission for purchases at no extra cost to you! PLease note these products may not be the same but are similar to the ones we use to make 'Fancy Cakes'. Happy Shopping and thank you.

~~~~~~~~