Procrastionation is putting off. Perserverance is don't give in. It is to keep on keeping on. Perfection is the enemy of preserverance. Piddling can be a coping mechanism to avoid, to put off the hard or to allow thoughts to rest or wander.
Piddling may be the opposite of self discipline. Sometimes it is actually a healthy move. Sometimes it truly is just putting the hard thing off.
It describes my actions some days. Piddling can be a protective action when you are overwhelmed or feeling emotions that need some sorting through. Sometimes it is just plain avoidance. It can be restful and peaceful.
To be clear, sometimes piddling is actually productive as you meander through the house to do this and that. At those times, I actually have accomplished something with random tidying up and a little reorganization here and there.
But living without intentionality day to day can result in frustration and minimal productivity and that doesn't even cover the loss of self esteem and confidence. It may mean a lack of purpose or a fear to not be perfect or of failure. It can be exhausting!
piddling, procrastination, praying
A seemingly easy choice for a 'better' life full of satifaction and joy. It is not. It is a clash of dicipline. I know what I should do  but it is a struggle sometimes.  A lack for consistancey in the practice of self discipline is not a path to a steady path.
I get a lot done. So much so that I don't get the things I really want to accomplish done. I let myself get distracted and can also not make the best choices on how I spend my time or what I do. I wind up piddling.
what is piddling?
Piddling is putting off tasks and work you know needs to be done but you don't want to do it. I do it, my kids do it. My very productive husband does it. I do it a lot! It is a distractor. We all do it, don't we?
It means to do little things that don't matter a hill of beans when overwhelmed or avoiding. It is putting off what needs to be done. Avoidance.
Piddling can be a good thing because it can be a mindless break in a busy time.
procastination is the bad friend of perfection
Procrastinating is putting off doing something you know you should; even what you want to do. I would say I'm not much of a perfectionist at all, but maybe I am. Because I procrastinate!
A couple of years ago I found out I am in denial.
I am a task person.
I went to counseling to help me in adjusting back to the US lifestyle after we moved back after years in China. It's called 'reentry' into a familar culture that is no longer the same.
I retook some of those evaluative personality type tests. While I did not like nor did I totally agree with one particular evaluation, it did make some things about myself very clear. Because those triple P words are often my mantra to my disgust. I thought I was more of a people person.
Procrastination is the bad friend of perfection.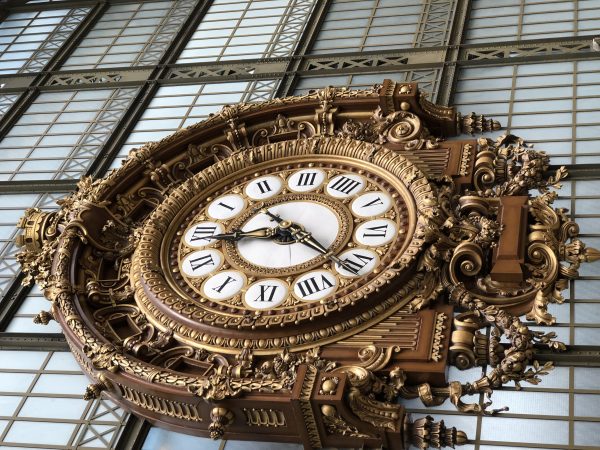 I hate that perfectionism causes me to stall. By the way, this isn't time management I'm talkng about.
There is a problem. I need to be careful to not ignore people over getting tasks done. Add that to being an introvert. That's a lot to push through.
Procrastination is my enemy. N O T my friend.
moving forward
How do I move forward? Well, praying. This is not a trite action but one with long term results in my walk.
I told someone recently I was praying about a situation e said but it won't change which was true. I told him it was for my attitude. Guess what? I did feel at peace as I walked into a potential contentious meeting.
Other tips that work when I use them…
Realistic lists
Active listening to my children and husband
Edit daily for the necessary and vision
Praying to support perserverance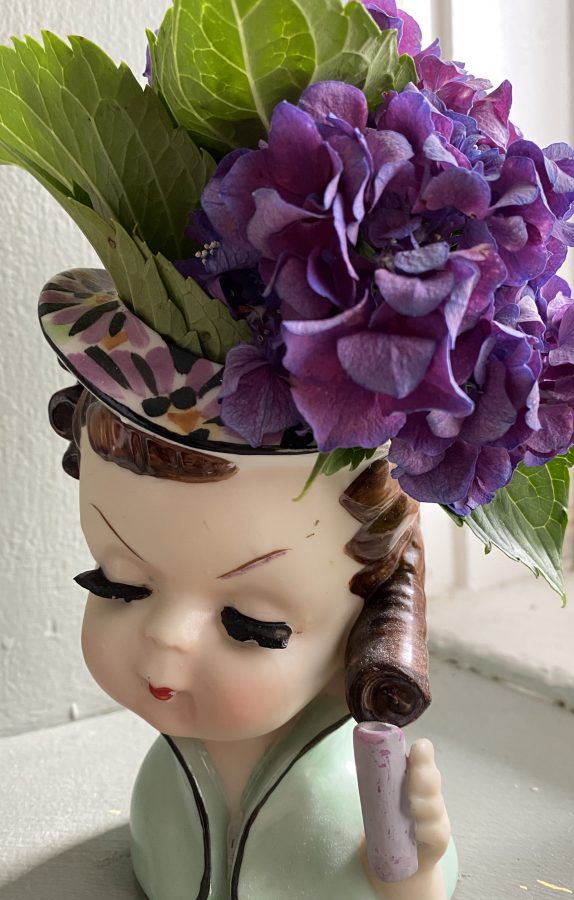 Persevere in pursuit of the godly life is not always easy. It is always good. It cannot be done without discipline, faithfulness and prayer.
…pursue righteousness, godliness, faith, love, perseverance, and gentleness…1 Timothy 6:11
This was on a desk sign one of our kids took to school as a reminder to persevere in hope. It was a terrible time for her and this verse was a help for her to persevere until the end of the school year. She made it.
perserverace in hope
What helps you to consistancy and perseverance?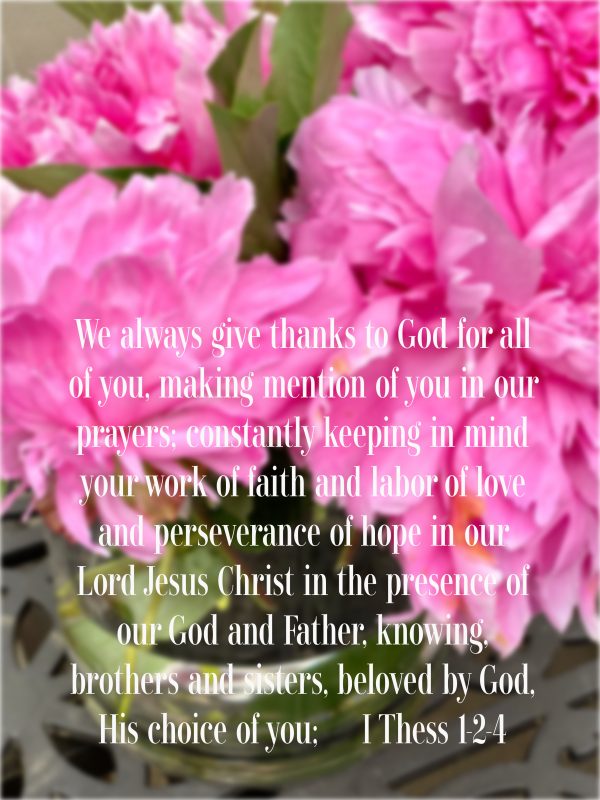 ~~~~~~~~~~~~