What a backdrop for a photo!
Bright, beautiful and perfect display of color and summer! We were surrounded by this and other creative booths and photo settings. It all added to creating the atmosphere of creativity, color and energy!
Haven as always is full of energy and anticipation. It's always a joy to reconnect with other bloggers you only see at Haven and to meet new ones. Having both a learning experience and a semi retreat atmosphere because of all the fellowship, encouragement and positive conversations is what makes the conference so worth it!
This year's theme was Haven…Transform Your Home. Transform Your Heart. Home…lots of ideas and looks at coming trends. Heart… the speakers Egypt Sherrod.. Most of us know her through HGTV. Now I know her better as I heard her story of perseverance and determination. How she took her talent, personality and creativity to being nationally know was not always easy or smooth. In fact if included a firing, discouraging words that could have made her withdraw. Her faith held her steady. Her story was authentic as she pulled back the curtain. Impressed with her heart.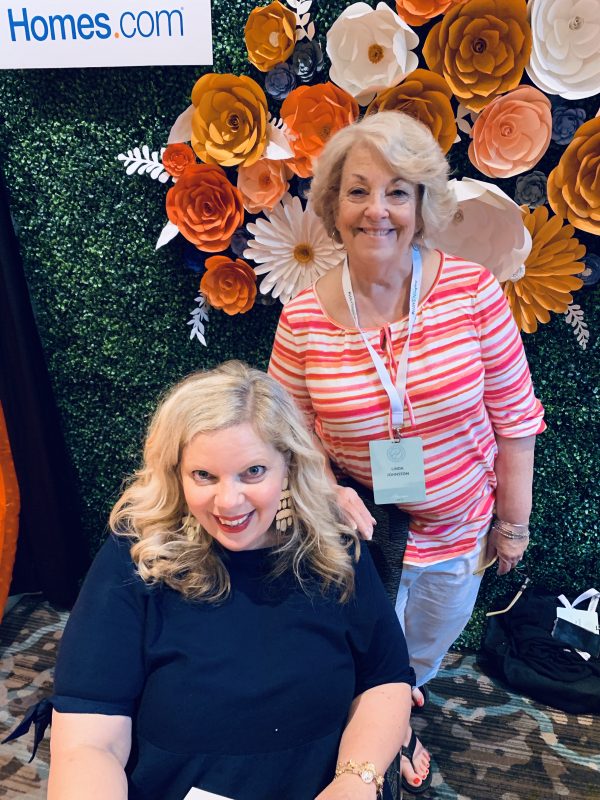 KariAnne Wood is a rock star! As she told about her first Haven conference and her sweaty palms with homemade business cards we all identified with her. Who hasn't been in new situations that are terrifying especially if you are an introvert. KariAnne remembers names. She is a big blogger and author and she remembers names. She remembered my name and if haven't seen her in 2 years!
I loved chatting with the Lady who makes us all feel better about ourselves and others. KariAnne, you rock!!
I won KariAnne's new book at the luncheon she spoke at!! Gasp! I rarely get my name drawn for anything. The DIY Style Finder is a beautiful book full of tips, hints and information Best of all, for most of us it presents inspiration that is doable and affordable! Her blog, Thistlewood Farms is HERE. There were others but I didn't make it to see all of them.
We had a fun simple craft night with snacks, of course! There was so much good food. Did I mention we were at the Grand Hyatt, Buckhead, Atlanta? Great host hotel!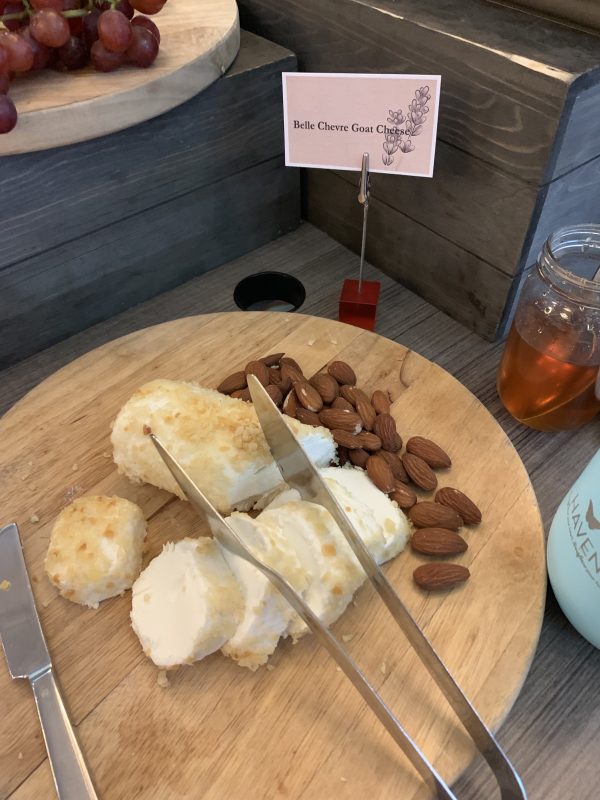 There were mentor groups led by very successful bloggers who shared their knowledge and we shared about our blogs and social media. Somehow I ended up in a group of couples. They were lovely and serious about their work. Hearing them share about their projects and gleaning from their sharing and the Q and A's was a pleasure. Keep in mind, I can't hammer a nail straight into a wall! My strengths lie in different areas of home improvement. I love listening to younger people to hear their hope and dreams and about their hard work!
My group mentors were Jeremy and Katie from BowerPower. So positive and knowledgeable! What I personally most appreciated was not being blown off because of my blog size, lack of DYI and most of all, being older. Our group will continue to be in touch through FB plus they made themselves available to us after Haven too. After going over notes and thinking about takeaways, I do have a few follow up questions. Katie offered answer them which will really help me out. Isn't it nice to know people who are willing to share their knowledge and experiences?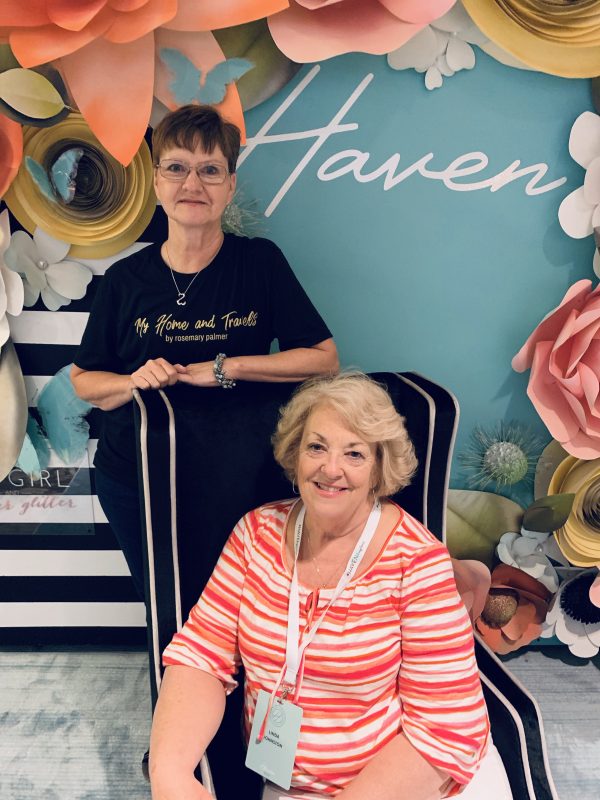 If you are a blogger and have not attended Haven, I do heartly recommend it. My cousin Rosemary and I have enjoy our times together at Haven! I met folks from both coast and in between.
I told one of my daughters during those kitchen casual conversations you have I learned a lot. She asked "What?" I had to tell her I need review my notes there was so much especially about social media. It will take me some time to process it all and apply.
Looking forward to diving in!!
This post contains affiliate links.
~~~~~