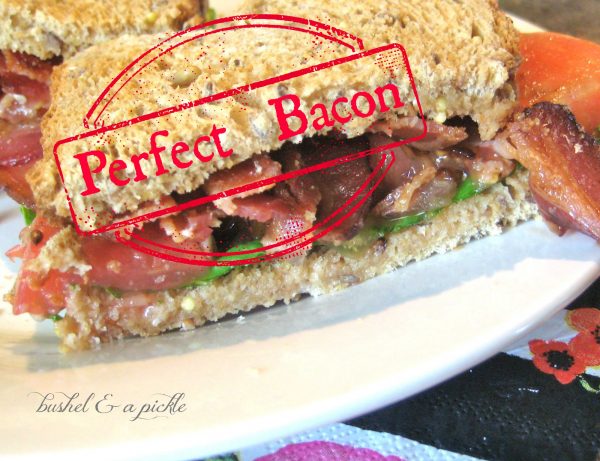 Who doesn't love a classic BLT?
Who hasn;t hated the clean up or burning those delicious slices?
Here are few tips for perfect bacon…
Tip #1.  Bacon on the stove top should always be made in a heavy bottomed skillet for an even crisp.  Cast iron is really good too.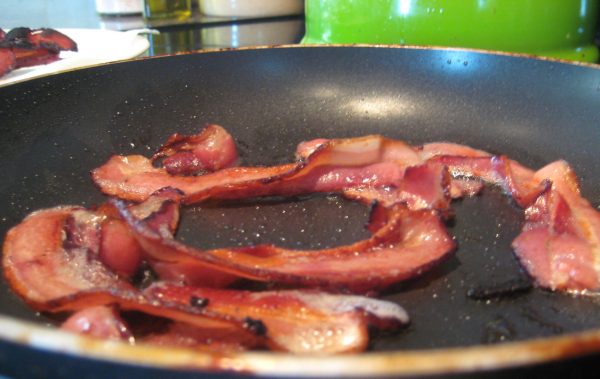 The trick to cooking perfect bacon without lots of splatter came from my Daddy.
You see, I was always in a hurry.  My biggest cooking burns usually came from being in a hurry.  You know, where you turn  the heat up just a little.
My cooking bacon was spitting and splattering just making one big mess.   Simple advice often comes in a few simple words.
Linda, if you turn the heat down it won't splatter as much.
Mentally I am thinking really, that's it?  Daddy was right.
Tip #2.  If you turn down the heat your bacon will cook more evenly and won't curl up as much.  
See my burned bacon…it can happen in a flash.  I walked away.
DIDN'T FOLLOW MY OWN ADVICE.
Why did I think I had a few seconds longer when I walked away?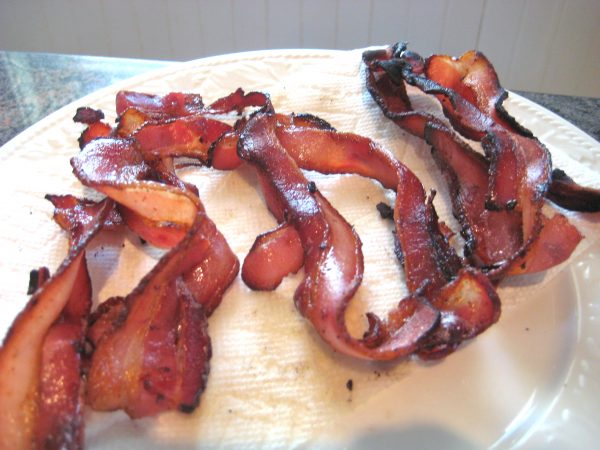 Perfect bacon just takes a little bit longer at medium heat with steady watching for time to flip and to take out of the skillet.
It is so worth the wait for a delicious perfect classic BLT!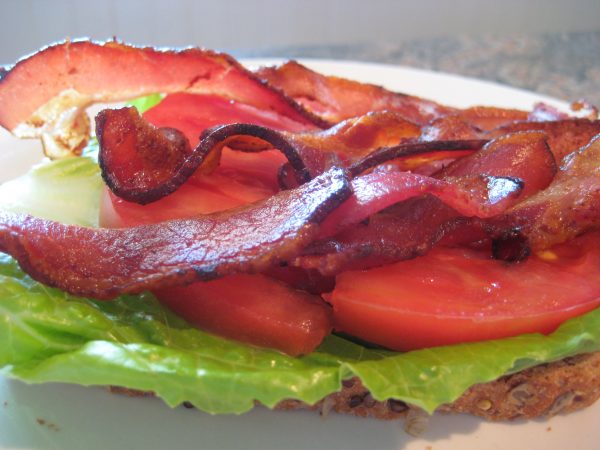 Steps to make a classic BLT
Have a good medium toast on your bread.  Too light?  The bread can get soggy.  Using a multigrain bread instead of white is the only update to this classic sandwich.
Use your favorite mayo.
Layer lettuce and thick sliced tomatoes warm from the garden.  That is a seasonal fabulous taste.  No salt is needed.
Don't be stingy with the bacon.
Cut in half.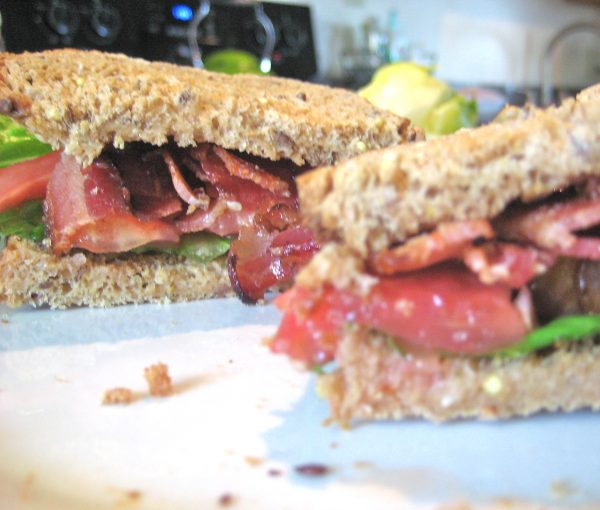 Take a big bite and enjoy the taste explosion.
Have a wonderful summer day!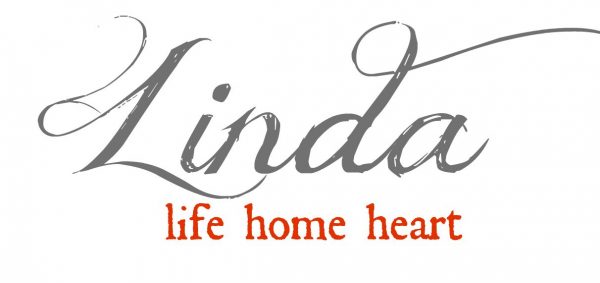 Come by soon for another visit!
(Sign-up to follow is at the upper right of the page)