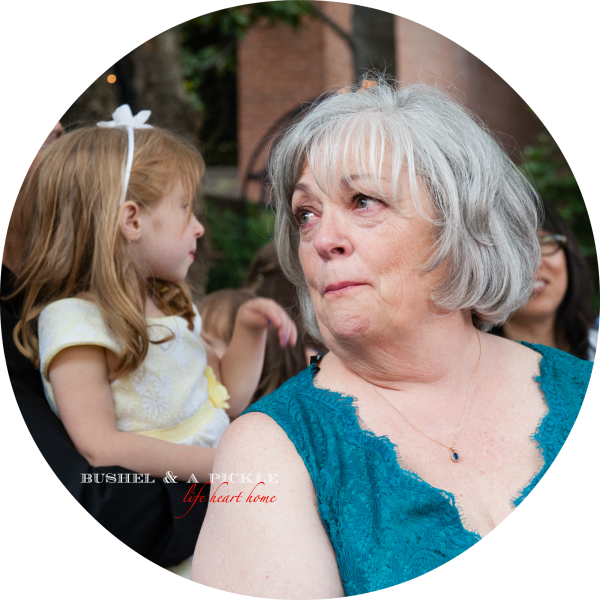 See this picture of me.  Do I look pained?
No!  My heart was full to overflowing.
I am trying my best to not boo hoo.
I was looking at my boys standing next to each other with their father.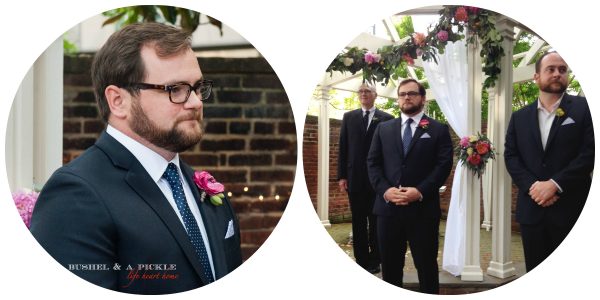 I was feeling emotional.  Joy for them with a mother's heart.
I was the mother of the groom.
I wore dark teal green and did not buy new heels.
I was escorted down the steps and aisle by my youngest son.  I told him to go slow; I did not want to fall on those steps!  He smiled just a little.  "Really Mom? I am not going to let you fall."
My little boy was getting married.  I was not the most important woman in his life anymore.  I am happy to say I am still important, just not the most important which is just as it should be.
But somehow when I saw her walk down the aisle and looked at his face, once again the little boy memories were whisked away to see the man who loved this woman.  Loved her to commitment
  

forever.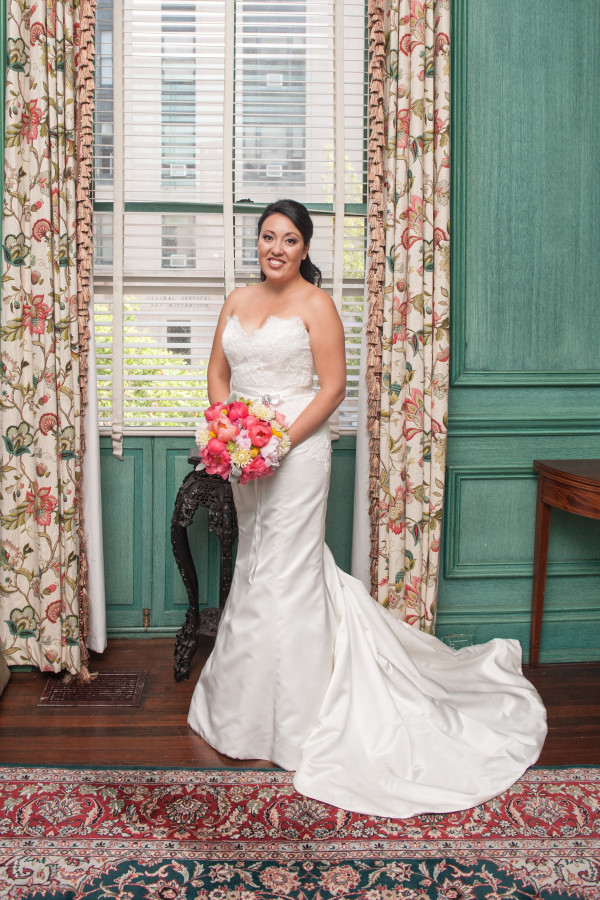 She was beautiful.
I was the mother of the groom.
I had different emotions that I didn't when my daughter got married.
I wore dark teal green and did not buy new heels.
I realized just how adult and grown my sons are.  My oldest is mother of four. My youngest two are no longer children.  All still need me. Just not the same.
Not the same.
I watched the mother of the bride and saw emotions and tears cross her face all that showed great joy.
I watched my beautiful girls come with grace, smiles and joy down the aisle.  The dresses were swayed gently as they walked.  So feminine. So perfectly beautiful.  I loved them.  The dresses too.
I watched Mary toss petals and scamper slowly down the aisle to stand with her aunts.
I seem to remember the other bridesmaids coming too.  Vaguely.  They were beautiful.  Smiling.  Who am I kidding?  They flowed together in a stream of color and heights as I tried to hold my threatening tears back sitting in that front row without my husband.  Jim was under the pergola with his sons waiting like the rest of us for the bride.
I was thinking about how different it was to be the mother of the groom.  Letting go of my son as another woman becomes his most important woman.
Not just saying the vows but committing themselves to the sworn promises.  Their love seemed palatable. It was almost to intimate to see.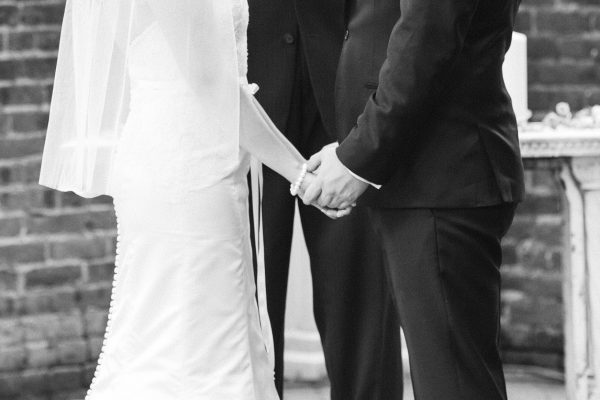 Robert kissed her hand after he put her ring of commitment, her wedding ring on.
He bent and held her hand up and kissed it!  That is the most romantic thing I have ever seen!  And it was my little boy with his bride!  That sealed the commitment almost more than the kiss at the end.
I almost lost it then.
We danced at their wedding.  I danced.  We all danced.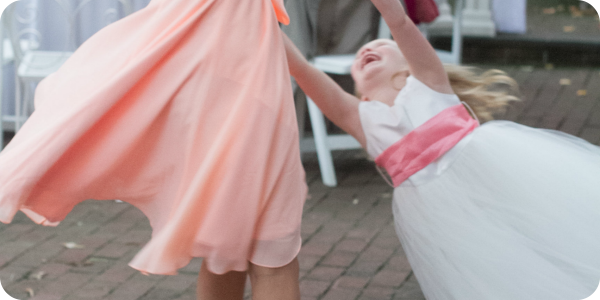 It was a joyous time.

All about the wedding planning and decorating fun to come! 
Drop by for a visit at these places: