I haven't blogged in FOREVER!  It ended up being a long, very long break.  I did a lot of thinking in between this and that and came to a conclusion.
Return to why I started blogging.
A way to share with family…at the time we lived on 3 different continents!
 A way to showcase some photography. Okay it mostly is for me and and the kids' benefit as I am hardly a pro.  Come to find out, I was okay with that.
A way to share family recipes as I shared bits of my life
A way to share some wisdom out of a life with lots of experiences.
A way to share my faith and how it continues to shape my life.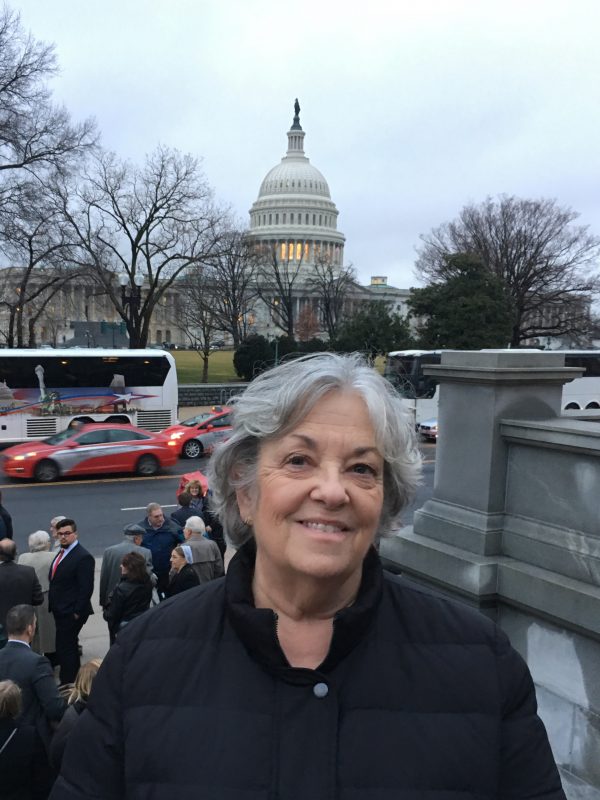 And
A way to be creative.  I had been neglecting that creative part of me.
First I decided to reflect back on this last half-year. It's a one heck of a busy doozy.  So to share that, here are a  few photos.
Jim and I started out the year on a bus trip to our nation's capital to view the swearing-in of our congressional representative, Lloyd Smucker and attend his supporter reception at the Library of Congress.  First of all, it was exciting.  Fascinating conversations flowed around me.
I had interesting conversations with a variety of people including lobbyists who stopped by to say hello.  To be there in our capital as the congressional swearing-in took place was privilege.  Plus the  Library of Congress is an unappreciated gem of history and architecture in our capital.  It's not on the Mall but totally worth the side trip!
Another weekend we went down to DC  to celebrate our January birthdays of Will and Nancy.  Why was this particularly noteworthy?  We don't usually get to celebrate like this…all together.  Us big people only went to Luca's, an Italian restaurant. Fabulous dining experience!
Our Monday mornings were filled with joy as we had our sweet Omega with us while Nancy volunteered in the twin's kindergarten class each week.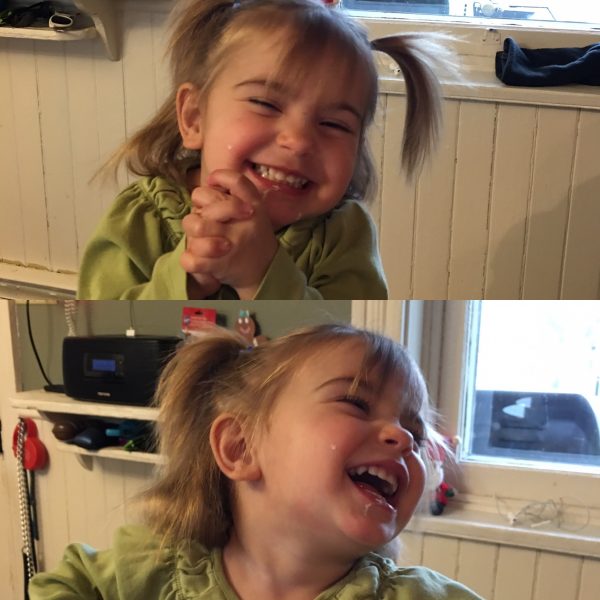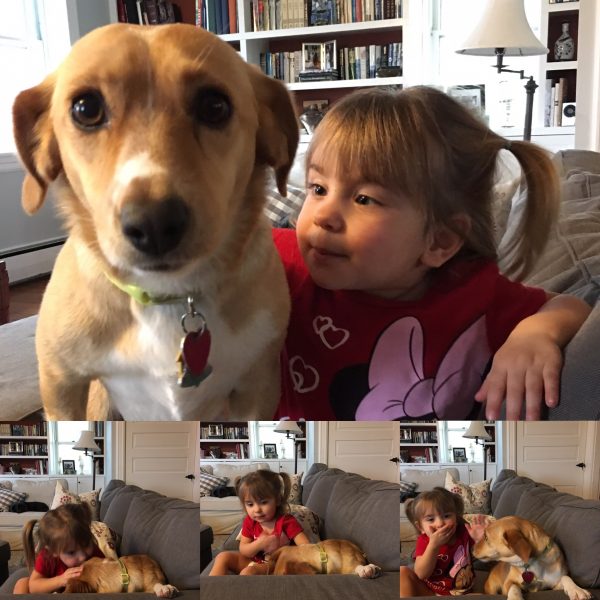 Not much snow this year but baby, it was cold!  Meg likes to shovel snow.  Her leap year birthday was a family affair too.  Everyone wears the birthday jester hat at our house!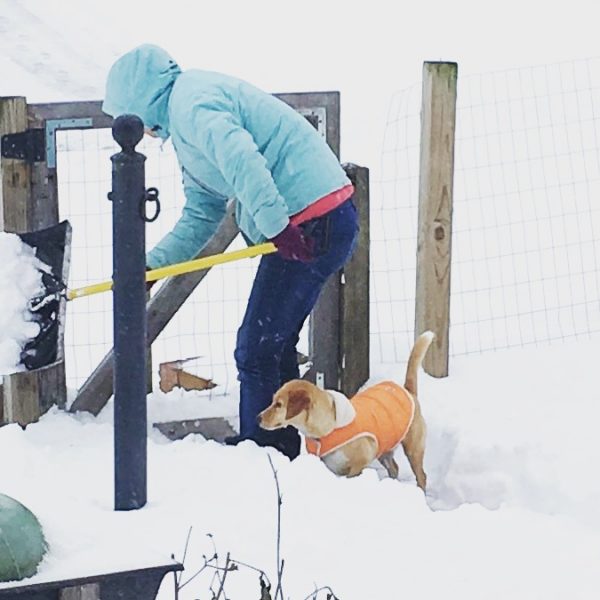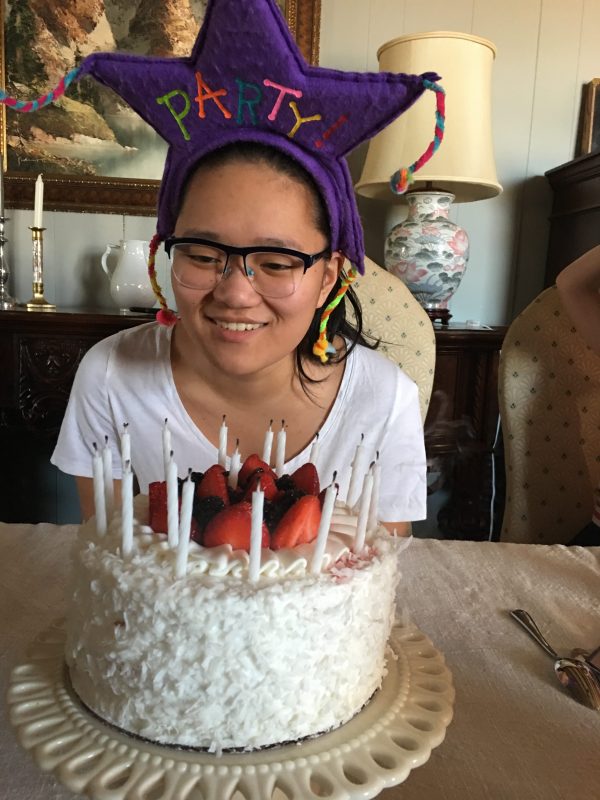 When you have 5 kids, 2 DIL's and 7 grandchildren, there is a lot of birthday going on.  The girls get their American Girls dolls when they turn 6.  Guess where we go?  To the DC store for lunch and shopping of course.  It is nice to have one close.
The DC gals join us.  No guys allowed as much as we love 'em.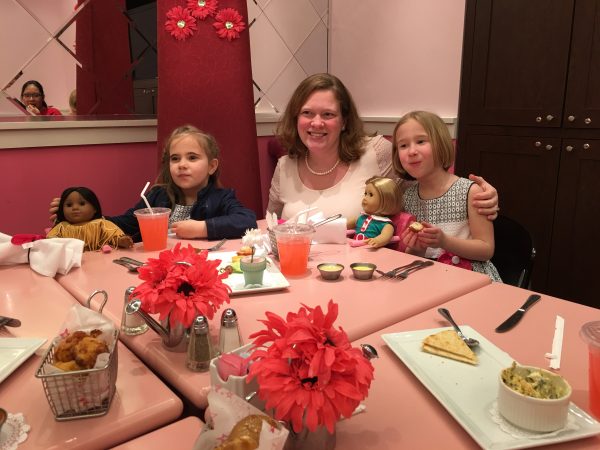 Have you heard of HIgh Point?  It is a furniture market that is held every fall and spring.  My husband works for one of the vendors. I went this year for a few days and slept on an air mattress in a side room.
Fun but not glamorous!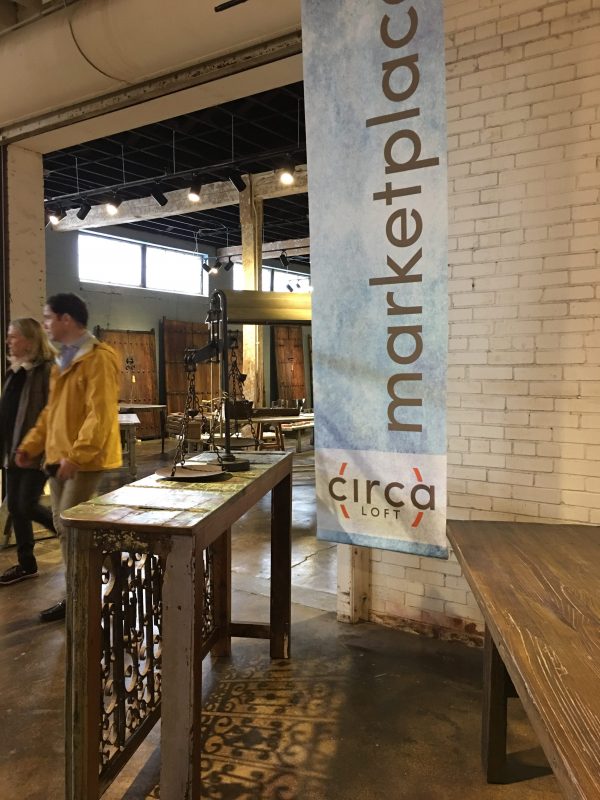 Senior Prom.  Jim said he never knew how stressful it was to be a prom dad!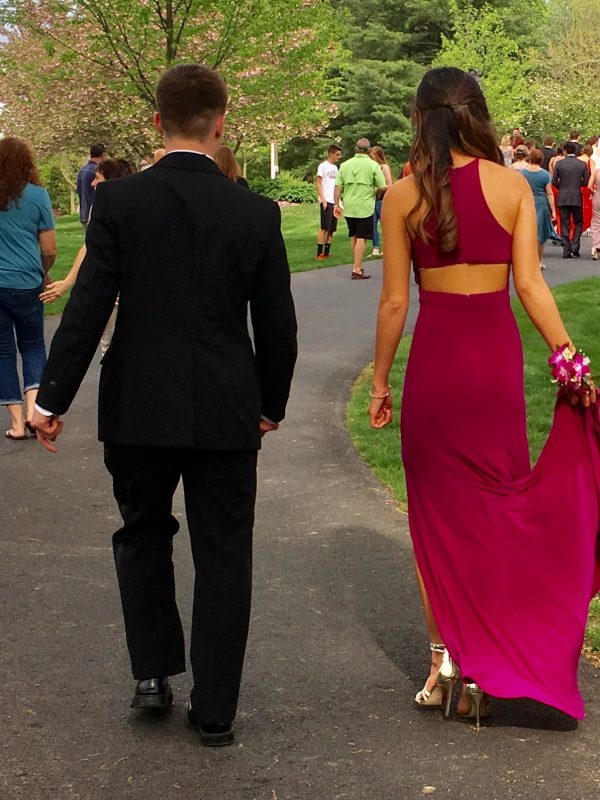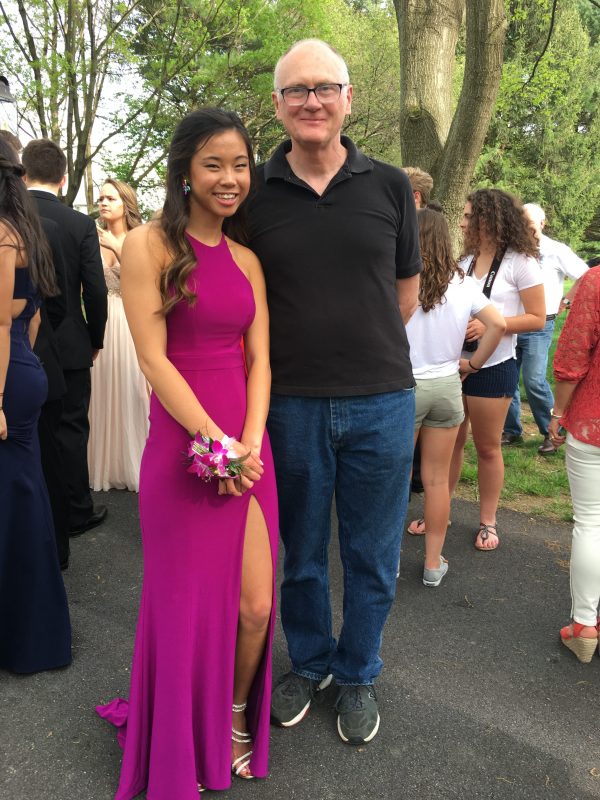 Last lunch out before Baby came.  Omega grabbed that plate almost before the waiter sat it down declaring MINE!
Fencing tournaments  The side bun is to keep her hair  up tight under the face mask so there is no violation.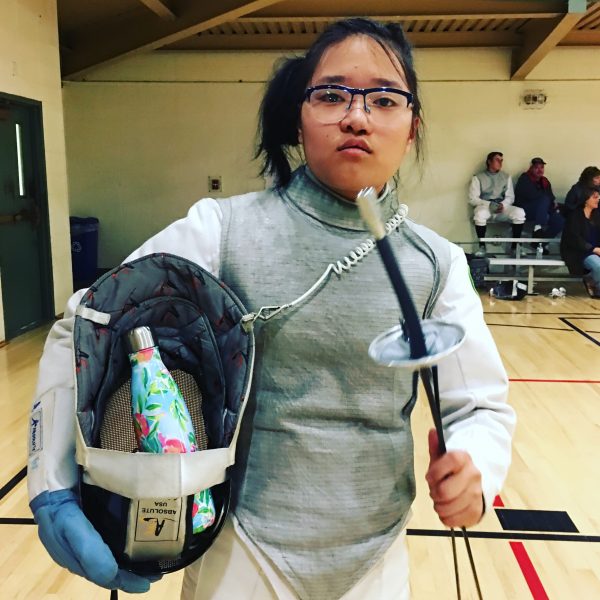 Fashion show at a Christian Women's Club luncheon.  I bought this outfit!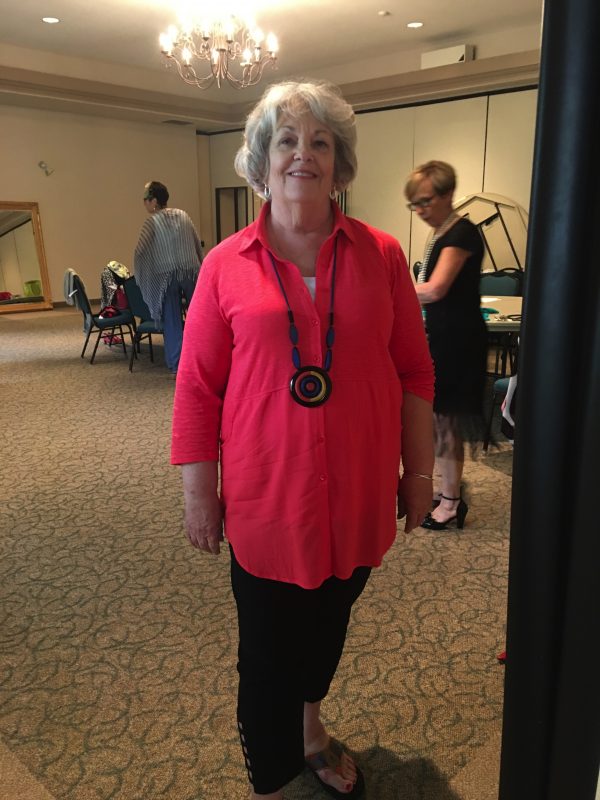 Our first lecrosse game.  She drank my water because her mom forgot water!  First time as mom of a player. She switched to field hockey.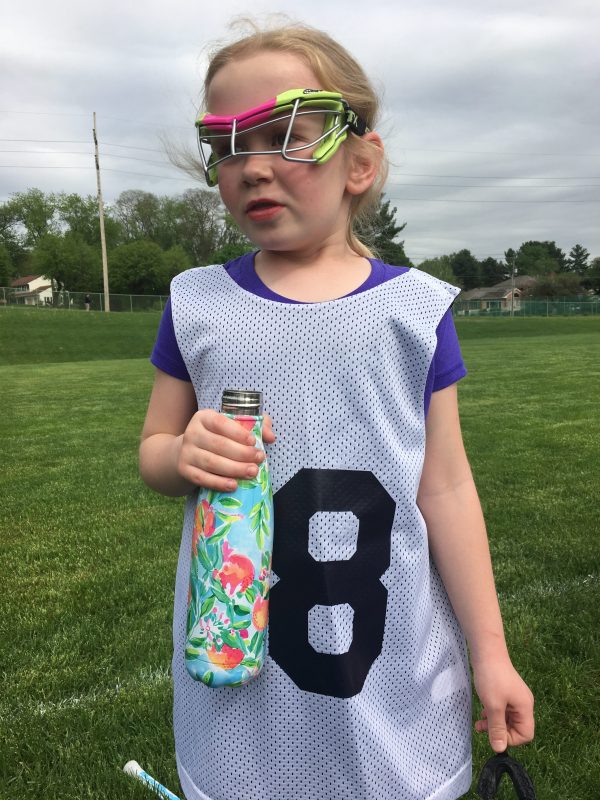 And the biggest event for our family…the safe delivery of Cor, our first grandson. Update! This weekend we celebrate our 3rd grandson's 3rd birthday!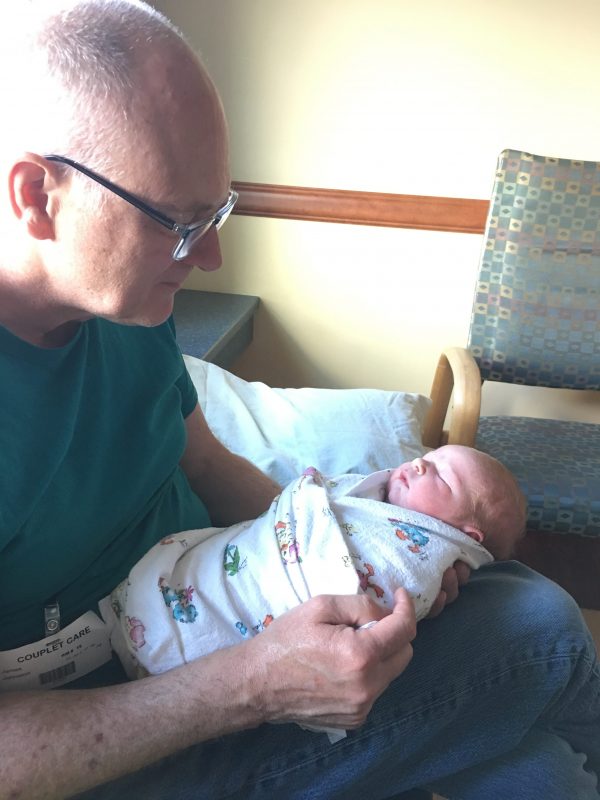 His birth was the same day as Edi's dance recital. Aunt Amy to the rescue for hair and make up.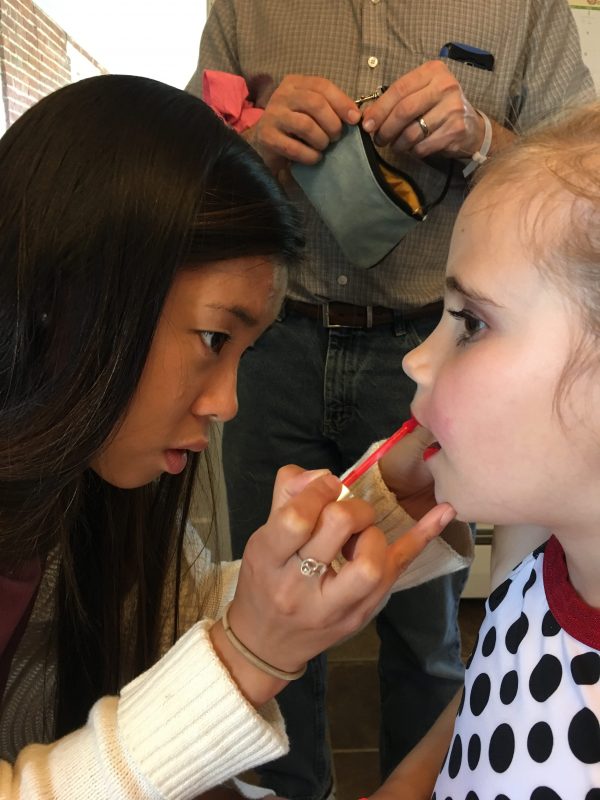 Graduation was the next week.  My head was reeling.  Along with this were exams, art shows, college visits, long involved applications and that list is still going as she readies for fall admission to Syracuse University. Graduated!  Both of the youngest daughters are launched!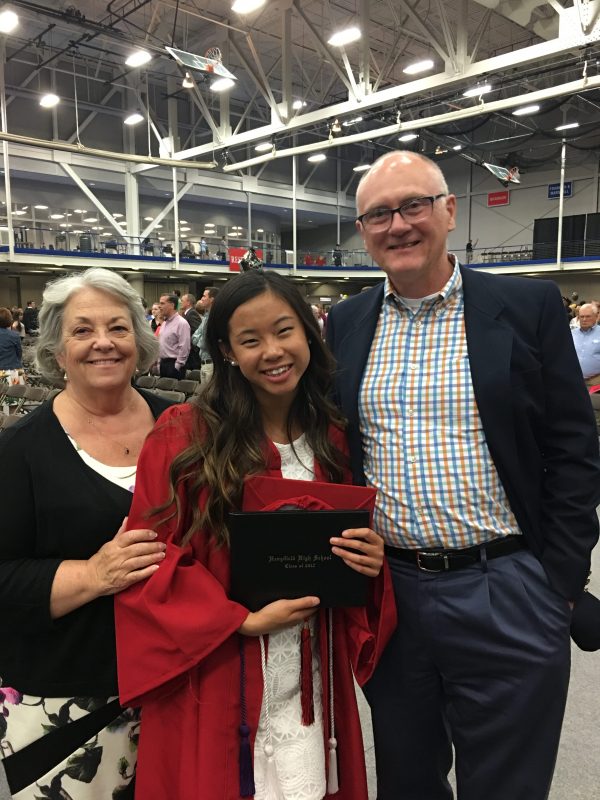 Table decorations for CWC June luncheon that same day!  Thankful I was able to go to the venue on Tuesday to set up with 3 women who helped me.  I enjoyed creating these simple arrangements.  More later on that.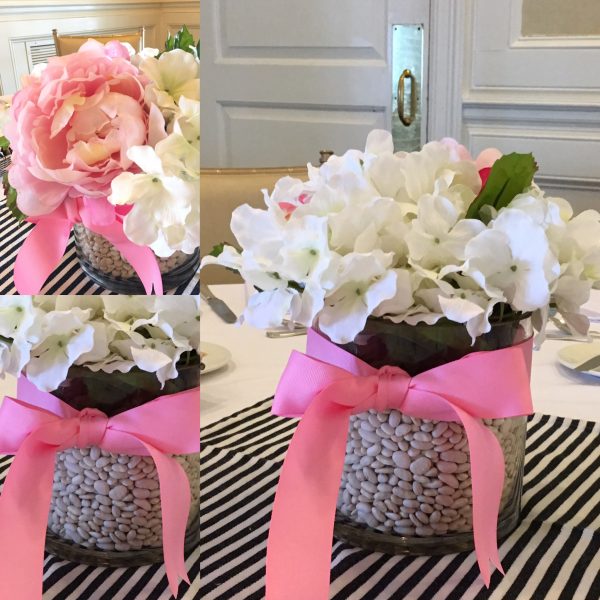 '
Uniform shopping for Meg's first job.  Non slip shoes required.  She told me her feet hurt after 6 hours of work the first day! Yep, that happens.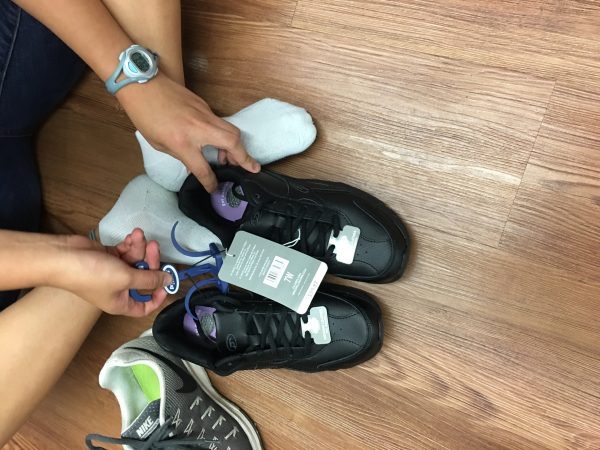 Both girls are traveling.  Hope to squeeze in a vacation before Amy's drop off date.  We need more days at the pool; sitting in the morning cool with my husband and more creative activities!
Life with teens has its challenges and its great joys.  Being grandma is sweet. Having our kids close is a joy.  A blessing I do not take for granted.
It's been to catch up and visit with you all.