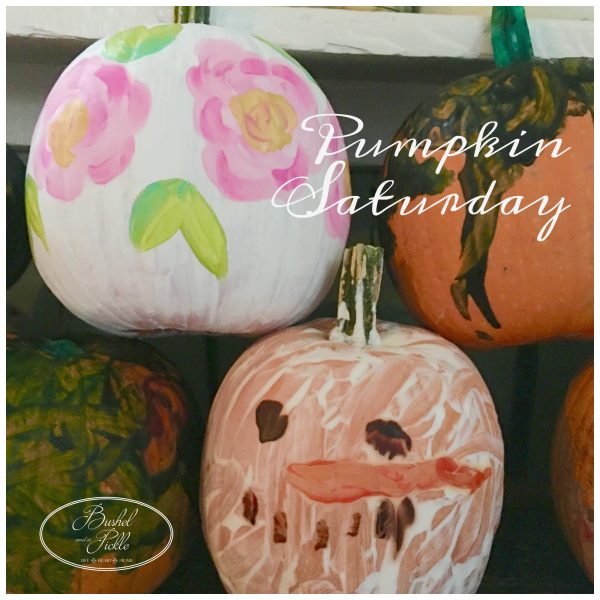 Don't you just love fall!
One of our new traditions is having pumpkins for the girls and the grandkids to paint.  This year the painting party was at our house.
First things first.
This year we headed out to the garden for our pumpkins.  Grandpa planted them especially for the granddaughters.  He missed the harvest though due to business travel but we made a video and shared it.  I love technology when it works and I know how to make it work!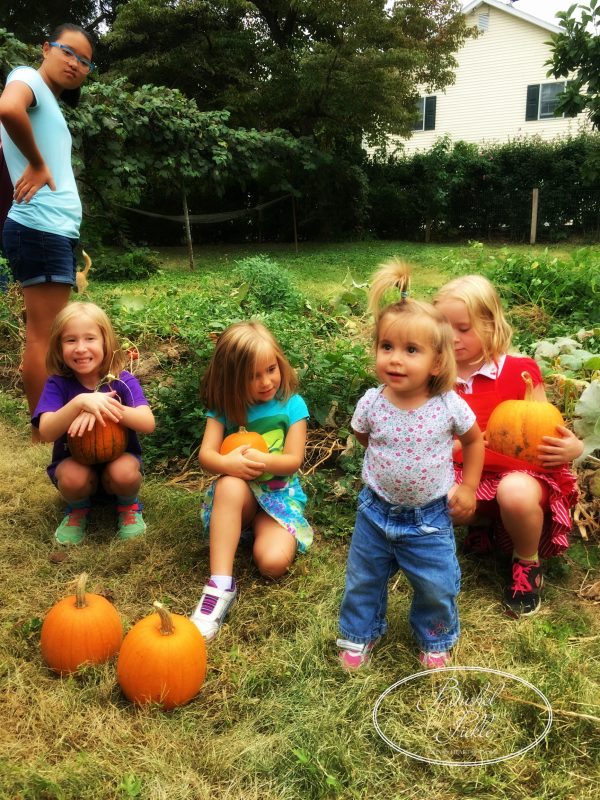 I like this special Pic Monkey effect for a change.  Usually I stick to cropping, exposure or shadow adjustments for my editing.
There were enough pumpkins for the girls to have more than one each!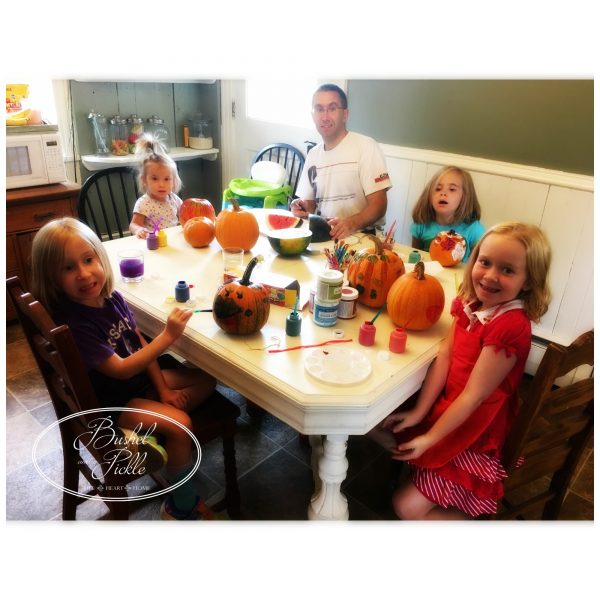 We munched on homegrown watermelon, the last of the season.
Making memories is more than photos though that helps us remember details we can share together.  It is building family and foundation for life beginning every day.
As I grow older, I cherish time with my family as I grew up recalling times like when I sat with my aunts who were the cat's meow because they were older in the watermelon field spitting seeds out as we slurped our way through the broken up pieces juice running down our elbows.
And the more recent like the one from Saturday!
Amy copied Lucy's blue pumpkin inspiration for her white one.   Lucy is a very creative lady.  Go here to see hers.  Amy added a gold swag on the top.   She used Deco Art Paints, easy to work with.  Meg and I got the Deco Art paint from Deco Art, a sponsor at Haven Blogger Conference in August.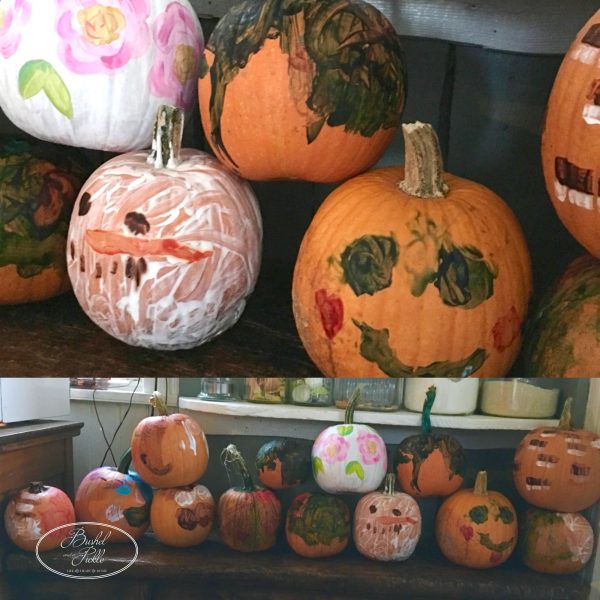 Emma wanted a white one too. She used the poster paint.  We do not recommend it for pumpkins.  It was too thin.  If your kids want to paint pumpkins, I recommend acrylic.  It's water based and covers nicely.  The girls were a little heavy with the dark colors.                                                             I managed to not try to get them to change!
The girls never noticed.   They were too busy enjoying themselves as they painted with great concentration bringing life to their creative ideas.
Emma's snowman is adorable.
 Amy stacked the pumpkins on the antique Chinese farm bench in our kitchen.  It was quite the display until Nathan took them away.  He came  over to help me with a project outside.  He made sure to get the white one Amy promised her.  Emma reminded him under no certain terms was he to return without the white pumpkin Amy gave her!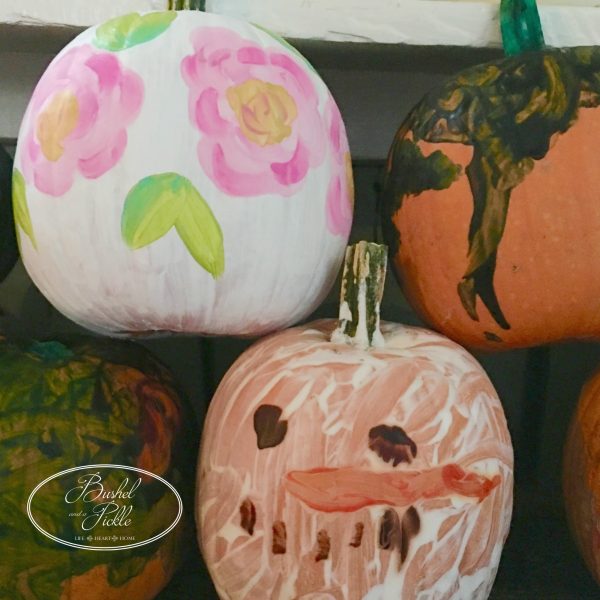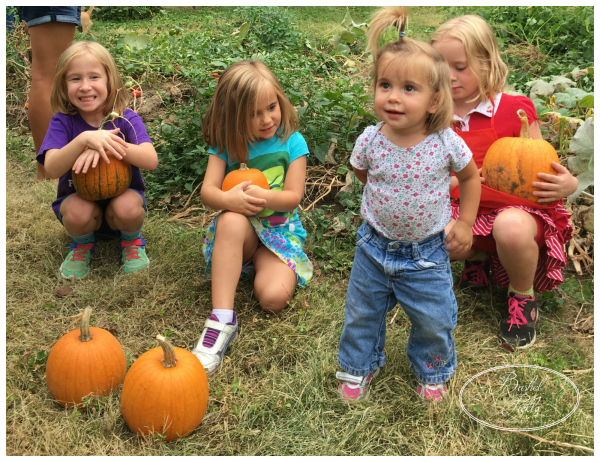 Can't think of a better way to usher in the fall season!
How are you ushering in fall?
Linking here:
Foodie Friday & Everything Else