This week Meg will be the proud owner of this little gem of a house! Isn't it cute?
I think it has a cottage look. Do you?
The front looks so stylish and welcoming with its great exterior color and shiny black shutters but like a lot of little gems….it needs some polishing.
Okay, a lot! You'll see.
polishing needed for this gem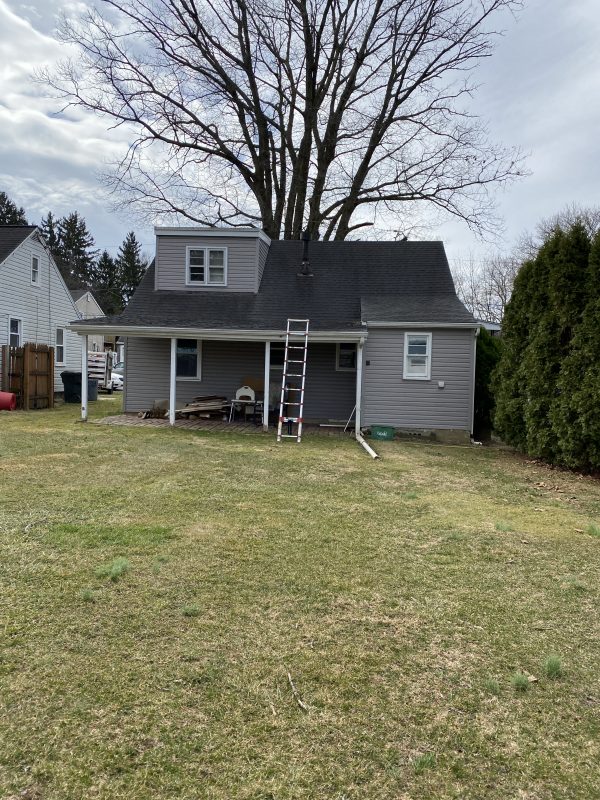 See those piles on the back porch? The neighbor hauled away all the extra stuff for Meg while we were there for a walk through. What a nice welcome to the neighborhood. Turns out we know the mother who was visiting the neighbor family. Small world.
It's a start!
Thankfully that broken fence isn't hers! That large white building in the back is an elementary school. The shed has electricity.
making a list
You know the list is going to be just about endless!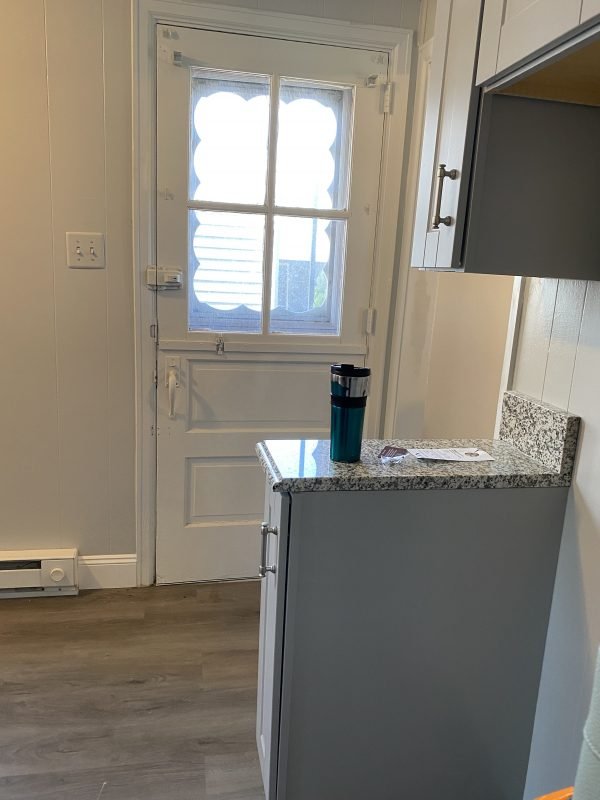 Actually quite alot of polishing is needed.
Except for the kitchen. it is completely new. The flooring and cabinets are a pleasant grey. Do you see the empty space? No stove or fridge. We're scouring FB, sales and other options for cheap. working and the right size!
New locks will be installed the afternoon after closing.
She is totally undeterred by no space for a dishwasher. It's fun to hear her comments her plans to make this her home.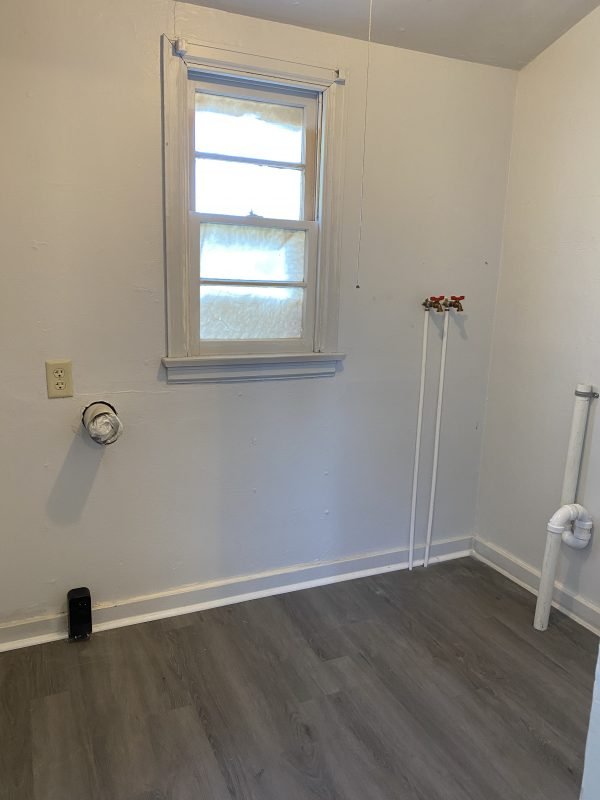 She already has a washer and dryer lined up. Cheap! Hope they work.
living room and beyond
Her loved ones will rally to help to get the polishing done. She needs so much…paint, blinds, lighting, flooring, a tub! Just the beginning. Her boyfriend is in the construction buisness.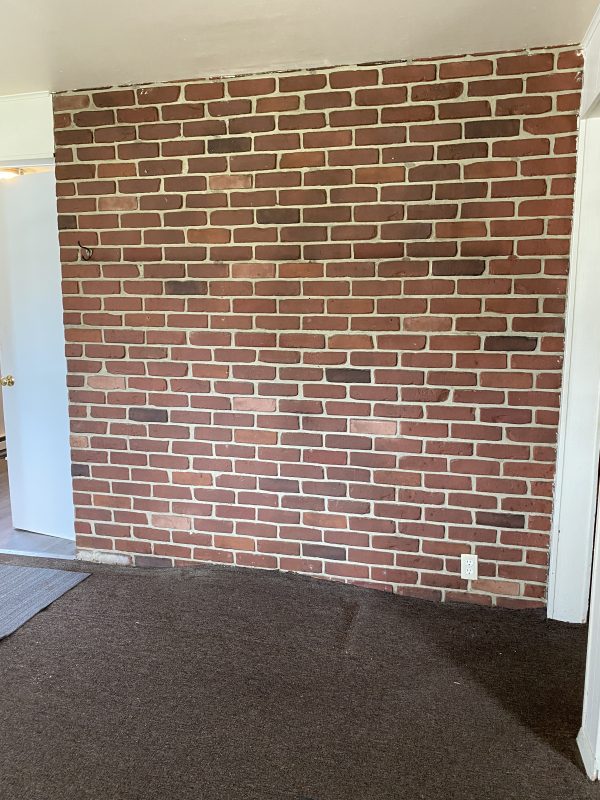 Prioritizing!
New flooring is a must! Her boyfriend is taking a day off. After closing they will be ripping all the carpet up! Hope the underflooring is solid.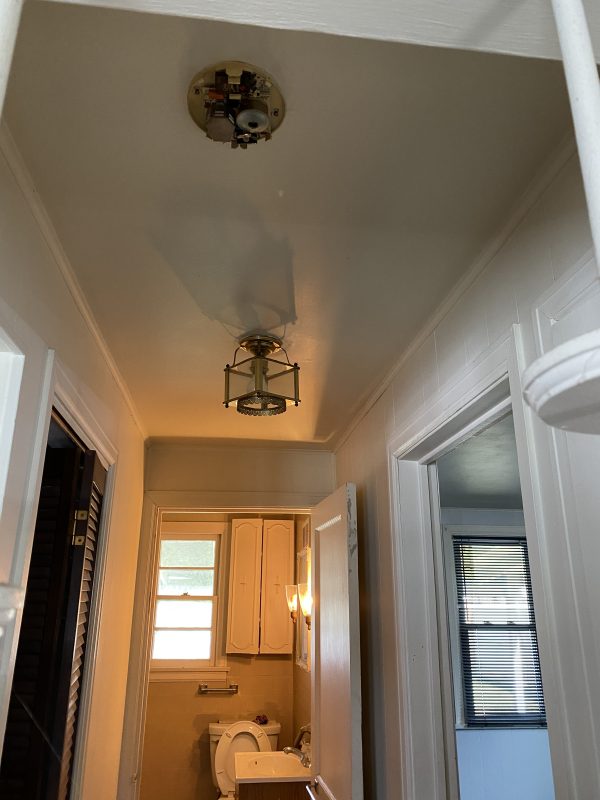 Major deep cleaning in the bathroom will do for now. She only has so much money.
Replace lighting? Oh, yes, after the major projects are done.
more to polish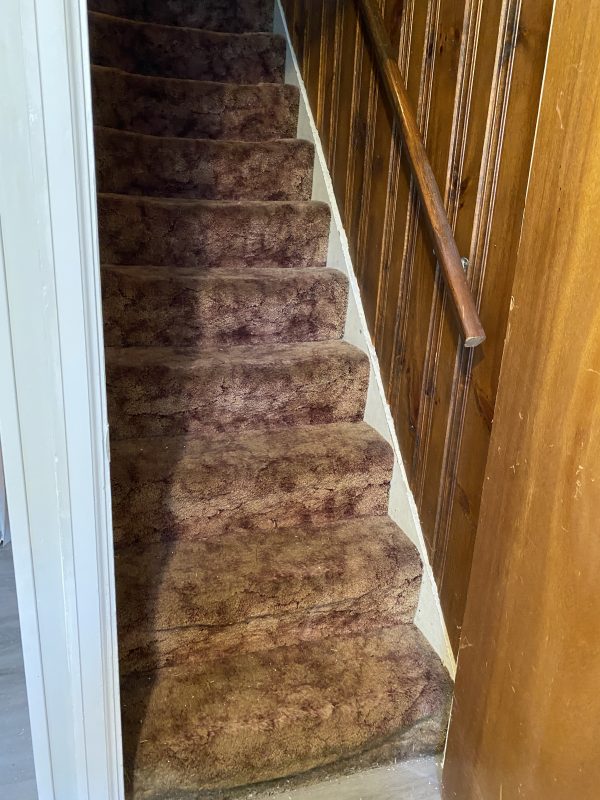 Remove stair carpet. It's saggy. The finished upstairs is a the bottom of the list of 'needs attention now!'.
She is ready to put in lots of sweat equity.
yard and porch polishing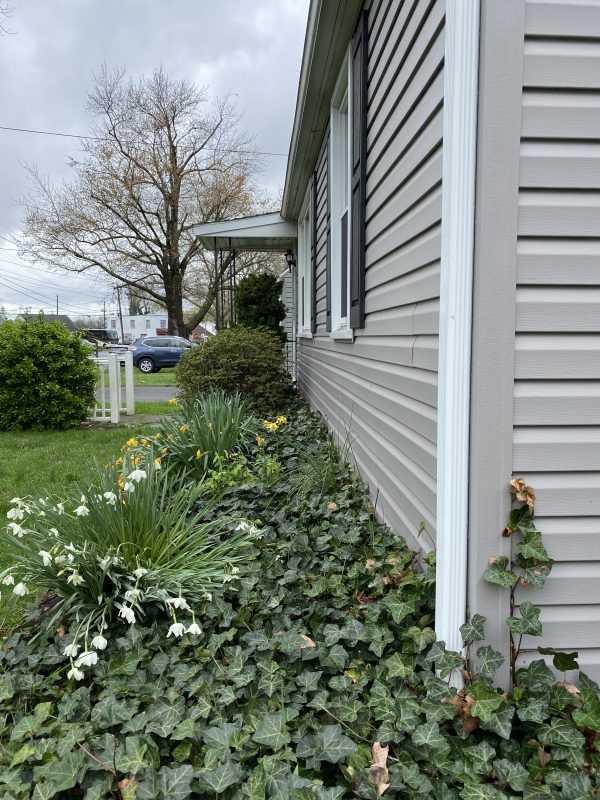 As we rounded this corner during a walk through, she said, "I want a butterfly bush there. This plastic edging has to go!"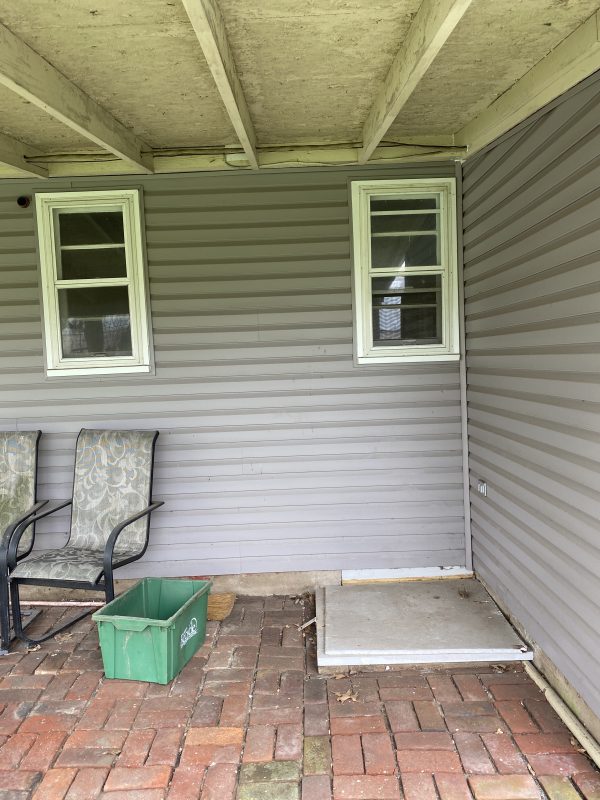 The backporch needs attention but is not top on the list. What a difference a good cleaning will make!
When the home inspector went to the crawl space, she was right behind him. When we went back to follow up, she went back down to make sure the work was done. She is conscientious and being a responsible home owner.
I'll be sharing the progress made over the coming months. By the way, she told me she wants aqua like the color of her hand mixer. It's going to be pretty!
She also has said that Amy, her artist sister and I will be helping with the decor. Her siblings are contributing with different furniture and other items. I'm shopping the attic and FB market, vintage stores and sales.
It is an experience for her as she learns and figures out how to plan projects, price and priorities. Jim and I will be supporting her every step of the way.
Would love to hear your thoughts and suggestions. Please leave your comments! We do appreciate each one.
This site contains affiliate links to products. I may receive a small commission for purchases made through these links at no extra cost to you.
~~~~~~~~~~~~~~~~~