Starting the organic gardening planting is happening! Jim plans ahead for what to plant every year.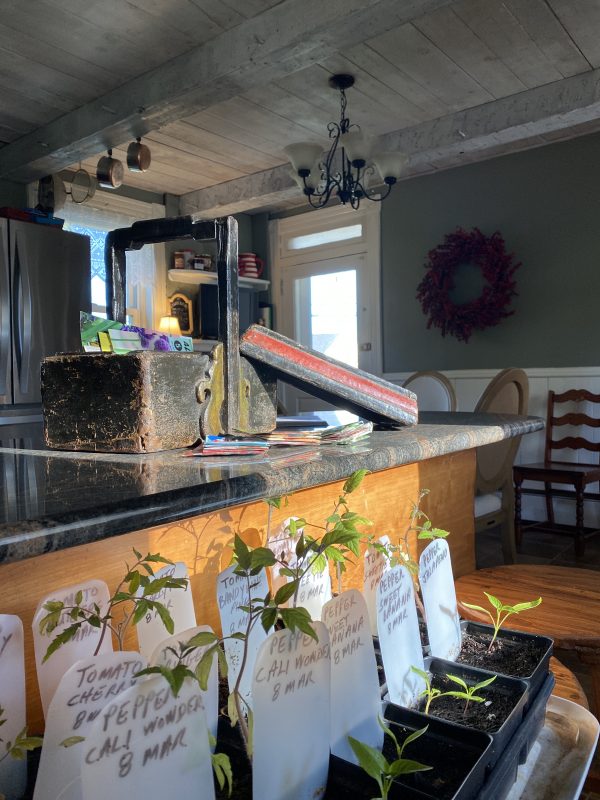 Jim is an organic gardener. He composts. He is careful to use only organic materials. His care means delicious vegetables for us!
meet our organic gardener and landscaper
My husband, Jim is our gardener and landscape designer.
Once he said digging holes was his hobby. Digging was a stress reliever for him when we came back to the US every 18 months or so. He loves nature; it is one way that encourages his heart in worship which was hard to find in mega sized Asian cities. Living in a different culture has its own unique stresses.
You can see how digging holes coupled with a love for organic gardening has made him a landscaper and gardener with a heart for nature.
years of diligent hard work
It has taken years to make our yard beautiful…working through many seasons.
This is just one part of our yard he has planned and cultivated. When we bought the house the yard was overgrown that had been neglected for several years. Along with the 3 older kids, we worked pulling up plastic and rotted wood from the middle of the yard garden. We trimmed and removed bushes. We survived through bee stings when we disturbed the undeground nest. We purchaed a new shed and put in back in the corner.
We have a compost pile too. It is surrounded with a wire fence. Read more about that because every organic gardener needs a compost pile!
years to beautify and grow
It took years of multiple trips back and dedicated working when moved back eventually embracing semi- retired status to retired with productive hobbies. His is gardening. Mine is tsking photos of my family and home. I'm also a blogger.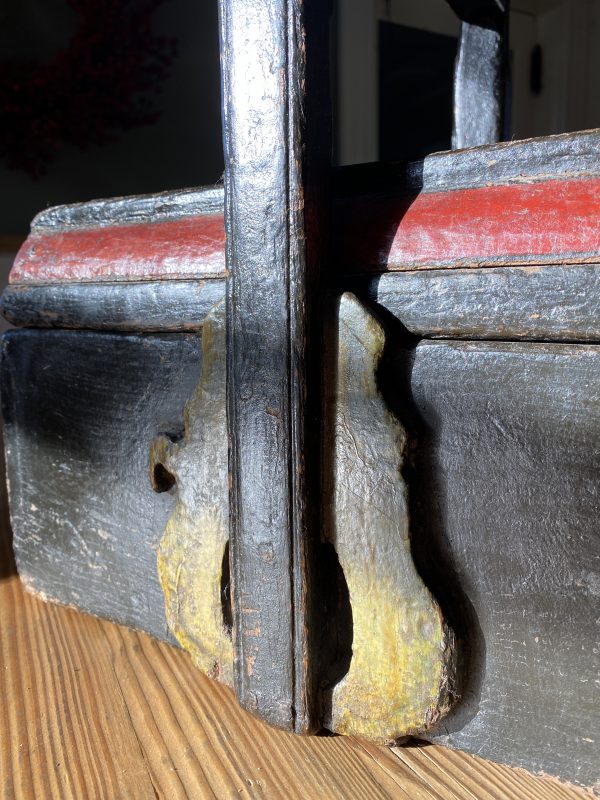 antique chinese picnic box seed storage
Serious gardeners know you need to plan and have a place to keep your seeds. Do you like Jim's?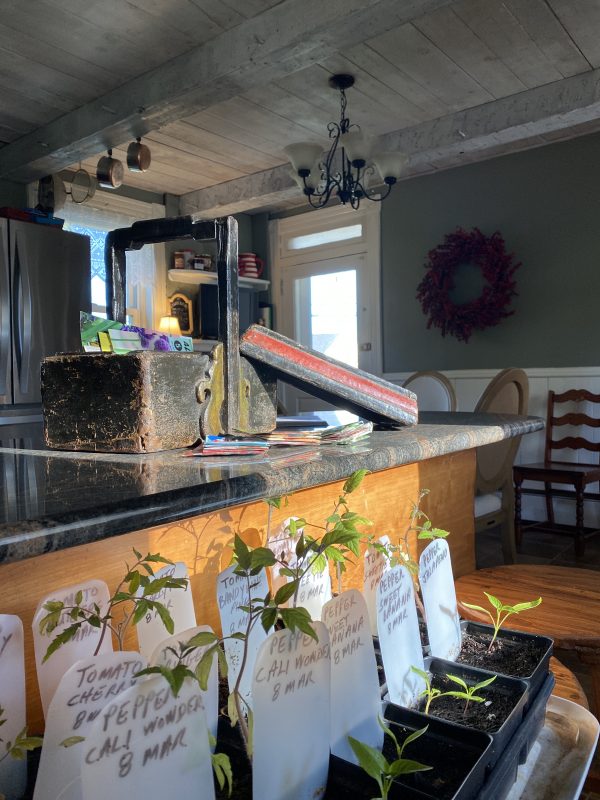 This is a antique lunch box from China. Storage doesn't always need to be a bin. Bins have their place. Goodness knows we have our fair share of bins! But why not use an unusual piece that adds character to your decor?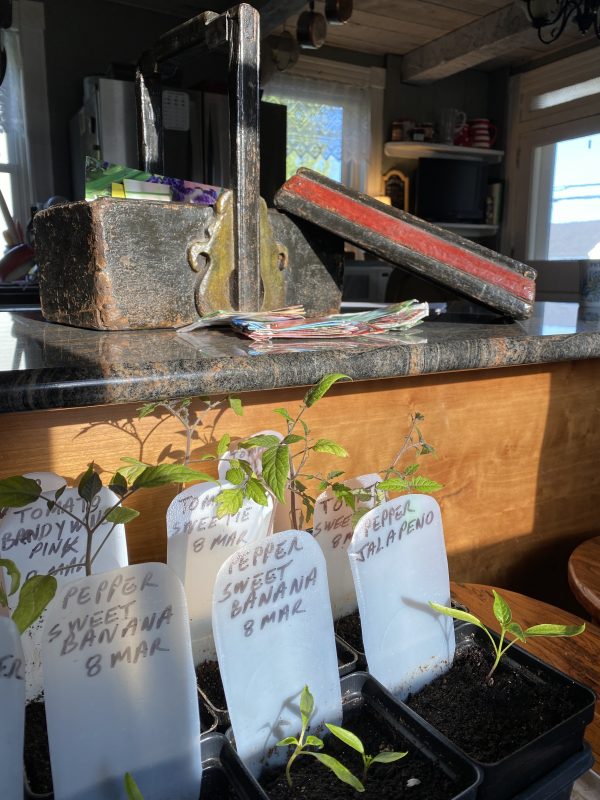 Working with Circa Loft has its perks like beautifully crafted antiques to bring home. Check them out at High Point Market. You can purchase from their warehouse floor.
We have already had asparagus and spinach from the early spring garden. The variety of vegetable seeds have been started and being hardened. Jim brings them each night. In central PA we are still have frost warnings.
One of our grandsons facetimed Grandpa to ask if he would be planting eggplants. "Yes", Grandpa told him. "Will you come and help me?" Guess what he said? You got it. Yes! Grandpa just has to set a date. He's three and likes dirt and eggplant.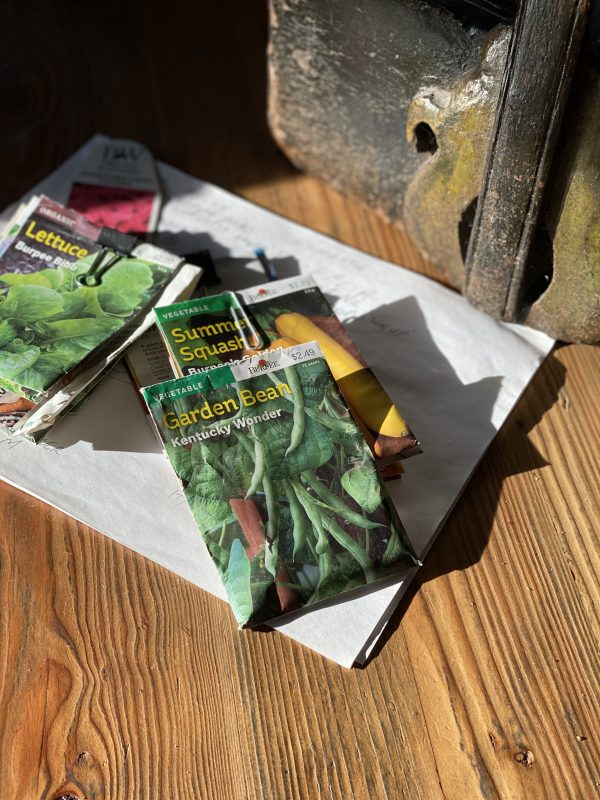 waiting for produce
Gardening involves a lot of waiting! A lot. Prepare the soil; start the seeds, baby the seedlings. Finally the frost window will parss and planting cna begin. Then you walk out every day to check on the growth. Finally, there are some fruits of your labor ready for planting.
We are looking forward to BLT's and Meg's Ratatouille. Other recipes from our garden are below. Please, take a look for garden and menu inspiration.
By the way, if you like what you're reading, please consider signing up for Bushel and a Pickle updates below.
PAUSE FOR REFLECTION AND WORSHIP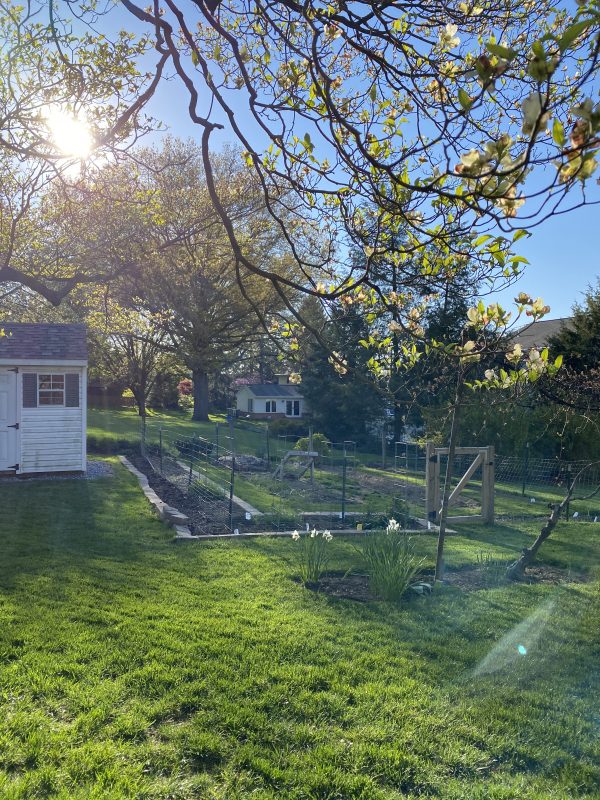 This is a view from our upstairs. It makes me smile.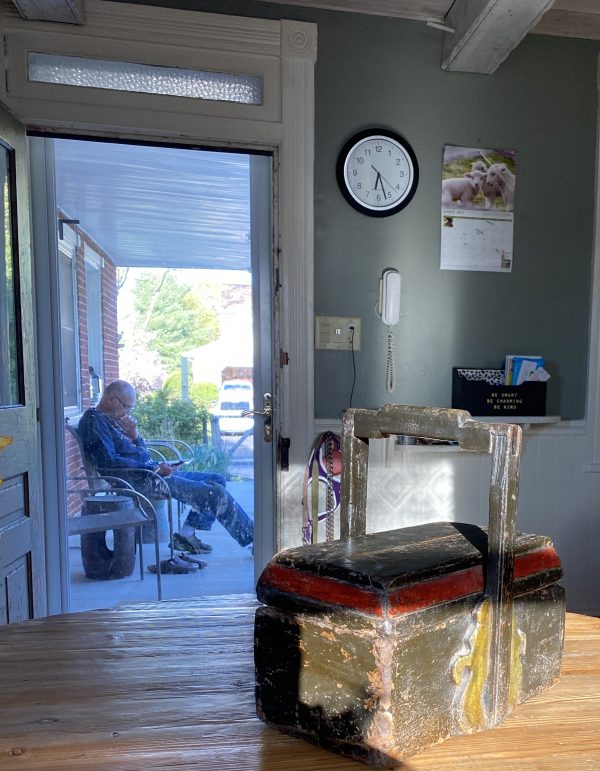 Jim typically pauses for the daily readings from Divine Hours and prayer. It is his habit. It is a good one.
~~~~~~~~~~~~~~~~~~~