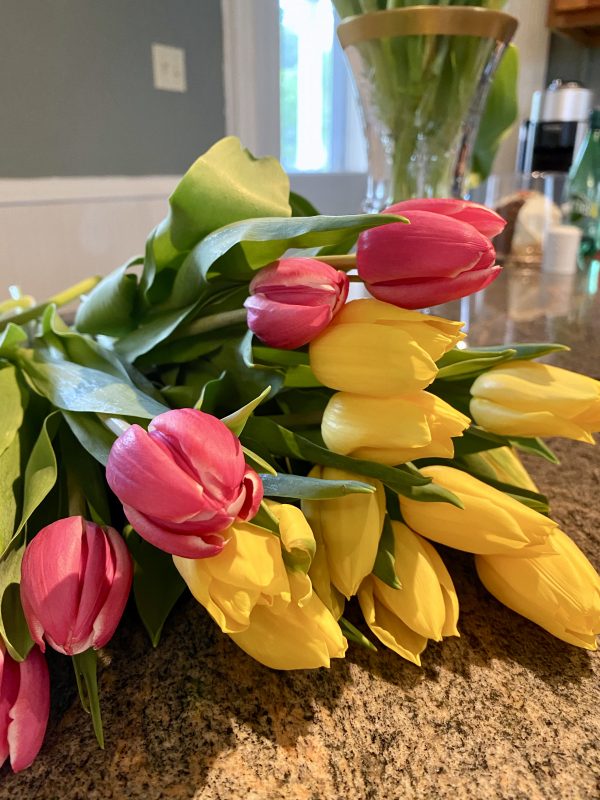 Yesterday Amy went to the grocery store for flowers. It was a friend's 22nd birthday. She delivered them and the girls were able to talk from a distance. Porches and stoops help gauge social distancing.
I asked her to grab some for us too. Our first peonies are spent. Except for a flowering bush with long droopy branches we are out of flowers to cut for now.
I trimmed the ends with the beautifully crafted scissors. As a lefty, I really appreciate how they fit into my fingers and hands perfectly. You know how there are some things you admire but somehow don't feel you can buy them? These scissors were that for me. Robert sent them from his family to me for Mother's Day. His wife gave him all the credit! I had not even mentioned to anyone how much I loved the design of these style of garden scissors.
The stunning arrangement started out in the kitchen. If you need some vibrant color in your home, flowers are an excellent way and change with every season.. These are fresh but I do use nice quality artificial too.
Amy brought home enough for a large arrangement! Three bunches of a dozen each. Because we spend so much time in the living room, I moved them last night so I could continue to enjoy them. This morning, seeing the tulips adding cheer and beauty to the room was a good start to the day. I put the few leftovers after I filled the vase in a smaller vase to continue to add their vibrant colors to the kitchen. Maybe it's quirky but I often move my vases of flowers around day to day.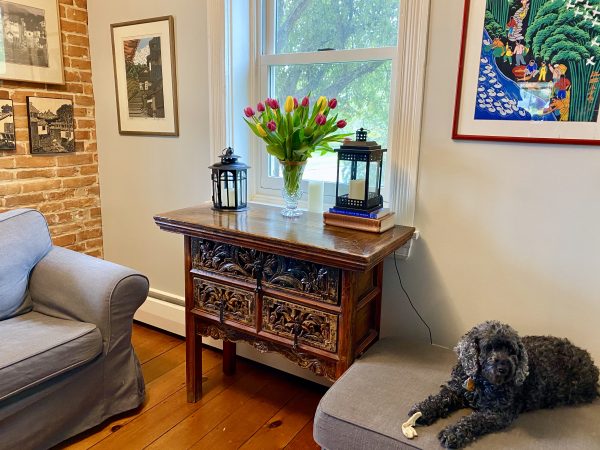 Let all the earth adore thee, and sing to thee: let it sing a psalm to thy name. Psalms 66:4
~~~~~