Morning tomato harvest is the best time for picking vegetables and flowers! We typically have tomatoes, sweet peppers and squashes during the summer.
The bounty of our tomatoes means lots of fresh delicious salads and sandwiches! Meg and Jim pluck them off on her way out the fence for a quick healthy snack.
The best time to pick is morning before the heat sets in!
I'll put some in the freezer just like I did when we lived in China.
The frozen ones through out the year will be for salsa and sauces. I don't want any to go to waste! Freezing is easy and quick. I did it routinely in China. The fresh produce offerings were very seasonal. No, I did not can. I still don't can.
Today, I am sharing a round up of garden fresh recipes.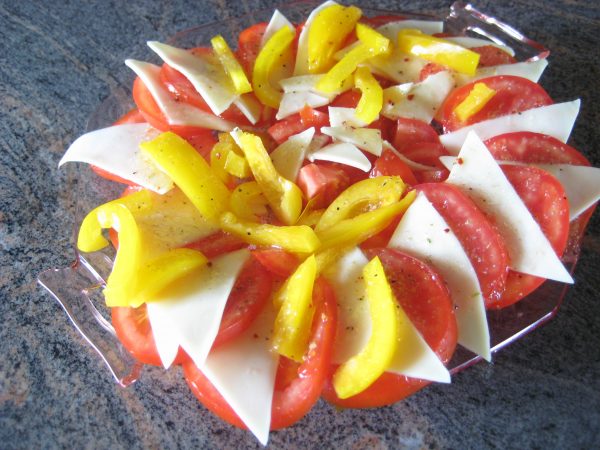 Here are a few favorites.
Above is the classic caprese salad tomatoes layered with yellow sweet peppers and sliced mozzarella. Love these bright colors. It looks so good and is so good! I used an old standby dressing, Italian made from Good Seasonings mix.
Classic BLT's….worth the effort to fry or bake the bacon. For a twist, add avocado slices.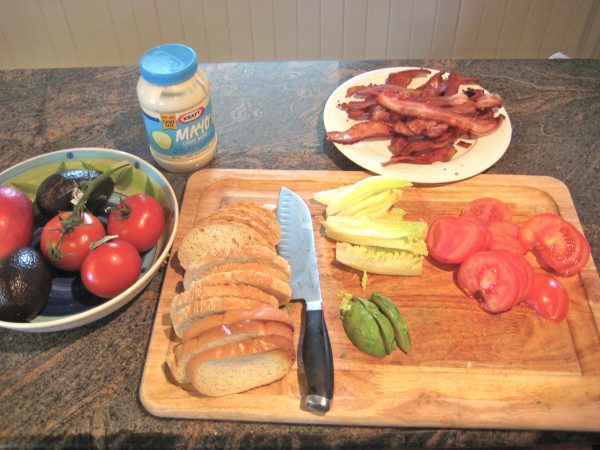 Make the dish pretty
Need a dolled up dish for a gathering? Skewer tomatoes, mozzarella balls and fresh basil leaves. Arrange on a white platter and drizzle with balsamic glaze.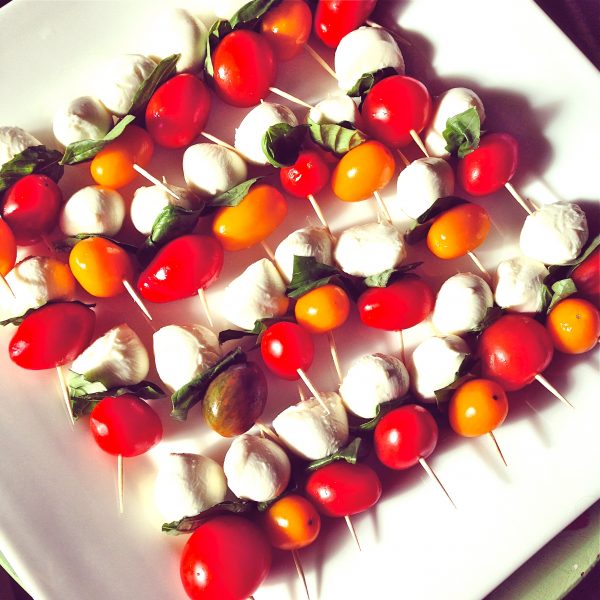 Is brushetta is one of those things that seems beyond your scope? Nothing could be further from the truth. Can you make toast and chop vegetables?
Impress your family and guests!
Chop fresh tomatoes into small pieces. Tossing with salt, pepper and a very small amount of extra virgin olive oil. Fresh chopped basil used sparingly is a taste treat! Optional adds are Italian seasonings and small amount of balsamic vinegar.
Toast thin slices of "loaf" bread brushed with butter or extra virgin olive oil. My choices are Italian or French.
Arrange on a pretty platter. Serve tomatoes in a charming dish. Adding those touches are like serving up a little love and extra special treatment!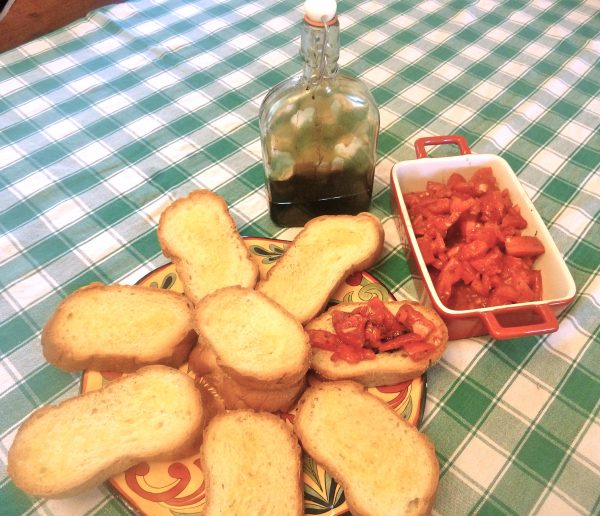 A light quick easy meal for those hot days of summer! Grill or quick sauté boneless chicken tenders seasoned lightly with garlic. Layer these yummy ingredients; sliced avocado, crumbled feta cheese, lettuce, cucumbers, colorful fresh peppers and fresh tomatoes! Dress with vinaigrette. Details HERE.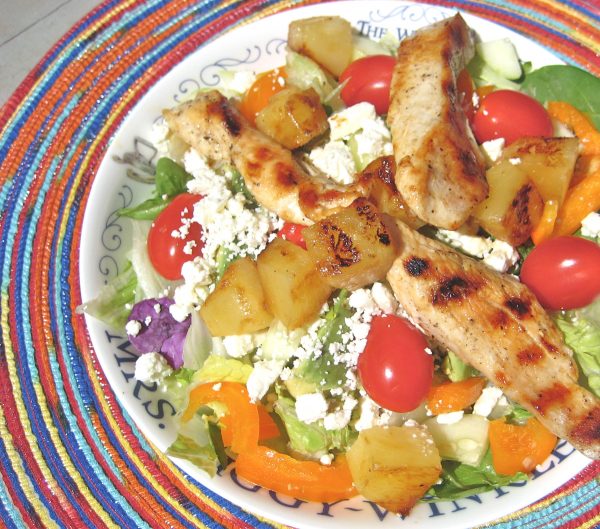 shrimp primavera
Go here for our Shrimp Primavera recipe! I make this family favorite with fresh (or frozen in winter) tomatoes and green peppers from our garden.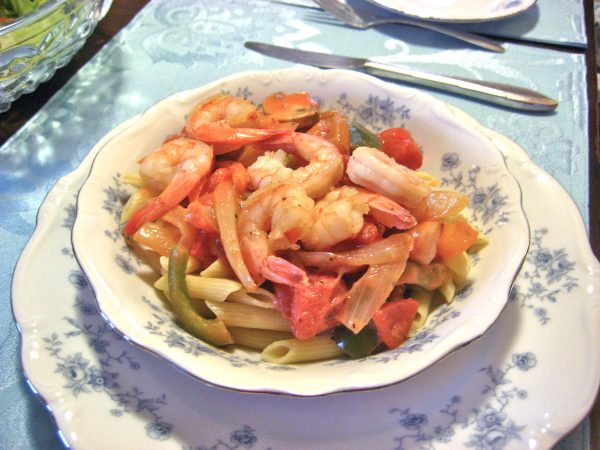 Classic simple tomato sauce served with pasta.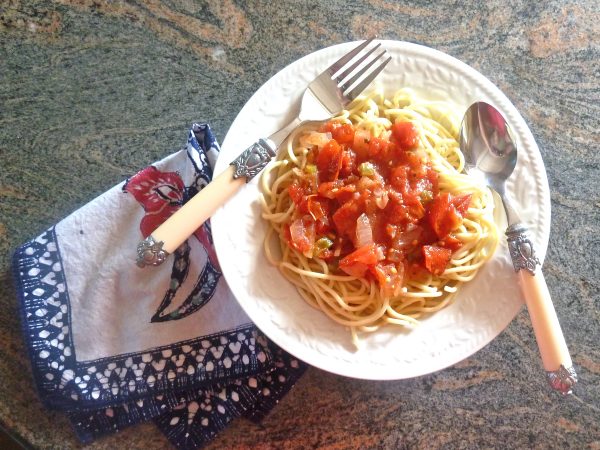 saute for pop of flavor
For a pop of taste, toss a few tomatoes sliced or chopped in pan drippings or olive oil. Seasoning optional. Served here with shrimp, asparagus and rice. These gently sautéed tomatoes are also delicious with steak.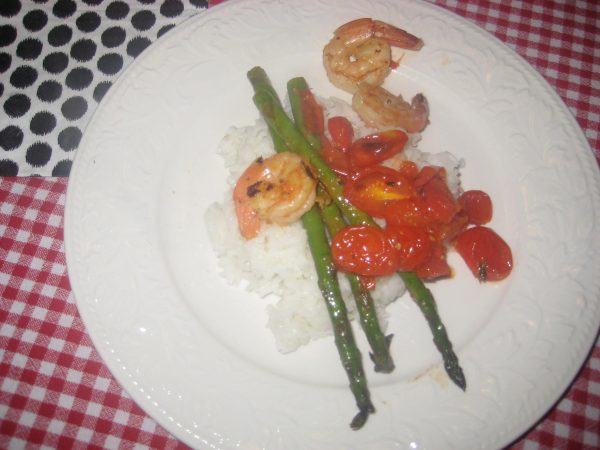 Finishing up where we started…
Traditional Greek Salad
Feta Cheese, Tomatoes, Cucumbers with vinaigrette arranged on a beautiful white platter.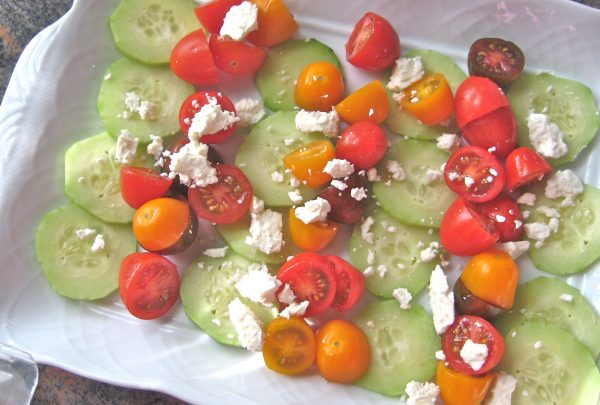 Arranging this salad on a platter makes it like a special dish for the holiday.
The possibilities are endless!
Hope this gives you some fresh ideas you and your family will enjoy.
Drop by for a visit here
Facebook/twitter/instagram/pinterest
~~~~~~~~~~~~~~~~