Are your garden sweet peppers ready yet?  How about tomatoes?  This is just the dish for them. Shrimp, tomatoes, fresh colorful peppers, sweet onions, sautéed mushrooms.  With pasta.
Is your mouth watering yet?  Shrimp Primavera is one of those dishes that you can dress up or down.  In other words, it is versatile and it is easy to prepare.
The first time I made this dish was for a formal Christmas Eve dinner.  We loosely follow a common tradition to have seafood on Christmas Eve.  I like the festive look with all the brightly colored sautéed vegetables in the intense red tomato sauce for the holidays.  Top with sautéed shrimp, it's a color explosion.  Serve over a bed of thin spaghetti or your pasta of choice with freshly grated Parmesan cheese.
 
We served it for Amy's Gotcha Day dinner even though it's Meg's favorite.
The tablescape is plain with a white mixed bouquet from the grocery store, our "fancy" Home Goods place mats that go with our Havilland china.  Flowers make any table special.
This looks good served on simple soup plates that allow the dish to shine.  There is a reason basic white dishes are a plus to have in you cabinets.  Serve with crusty French bread and a plain lettuce salad.
This delicious dish is a regular for us!  Enjoy!
Shrimp Primavera
Ingredients:
FOR THE SAUCE
FOR THE VEGETABLES
FOR THE PASTA
1 

lb

 

fresh linguine (or quality dry pasta)
FOR THE SHRIMP
1 

lb

 large shrimp, fully cooked, thawed and drained
sauté in Old Bay Spice and butter for warming and flavor
Directions:
Melt butter in 3-quart saucepan over medium heat. Add garlic and cook one minute. Add remaining spice and tomato ingredients, stir well and simmer for 10 minutes.

Meanwhile, in a large saute pan, melt 2 tablespoons butter. Saute vegetables about 3 minutes until crisp and tender. Add to the sauce and simmer 5 minutes more.

Cook pasta according to directions. When pasta is almost done, stir shrimp into sauce to heat through. Do not boil. Spoon Primavera over hot linguine. Pass Parmesan cheese.
Making these special days for my family and friends is a blessing!
How do you make your special even more special?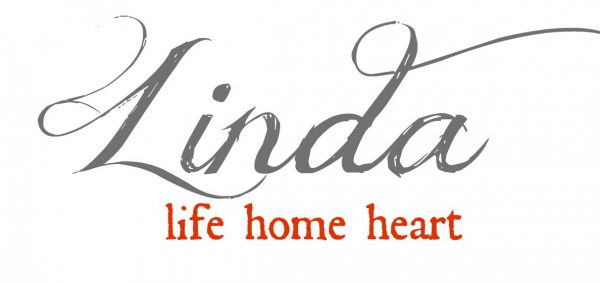 Come by soon for another visit!
(Sign-up to follow is at the upper right of the page)