Pork Chops with fig sauce makes a typical meal extra tasty and will impress your family and guests!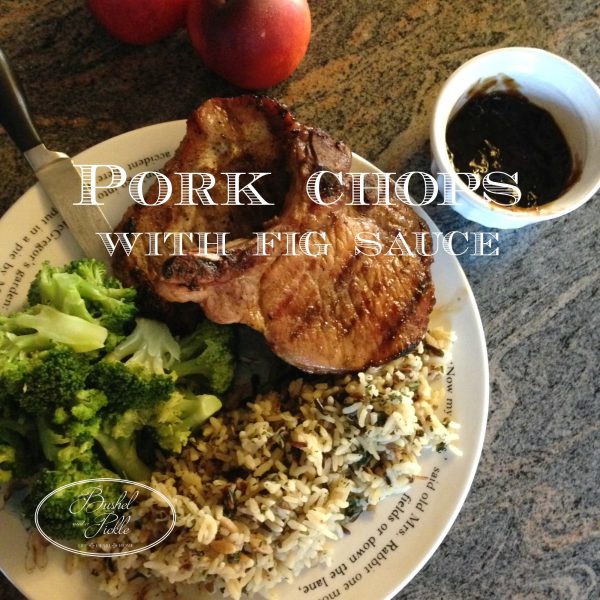 My thoughts are turning not only to gift buying but to what to serve the holiday week!  Yes, week.  Family is coming; it is a winter home based vacation for us all so we want some extra special meals.  This one takes a routine pork chop meal up a notch in flavor.
Earlier this week, when I was searching the jelly and jam selection at the grocery store, I spied fig preserves so I snatched it up having this sumptuous meal in mind for the holiday week. I figured I photograph it right before we would eat it…next week.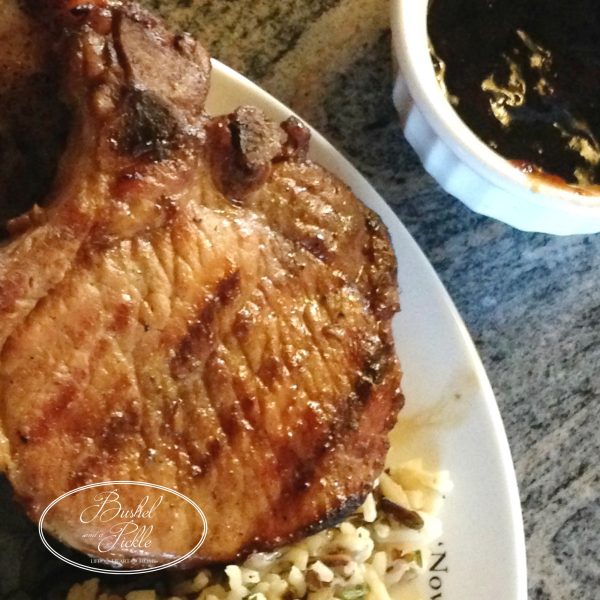 This is a fancy meal for special occasions without a lot of fancy preparation. Personally, I love that kind of meal!   The bonus is not going out which we all know can happen during Christmas week with last minute shopping or in our case, some Christmas sightseeing. Hershey Park has a beautiful light display we plan to visit one evening.
I was inspired after a spring time Sunday lunch at Carrabba's Italian Grill.  Pork medallions with fig sauce.  I am not a fig fan but the grilled medallions appealed to me. It was so delicious!
Fig sauce, no idea where to start? No problem. Start at your local food store and buy fig preserves.   Slowly melt the fig preserves in the microwave or sauce pan stirring often to prevent scorching. The secret of melting preserves for an extra punch for a meal makes these seemingly elaborate sauces  available for the home kitchen cook like me!
Steamed broccoli and Uncle Ben's Wild Rice are delicious sides ro serve. Add a green salad and you have a fancy meal better than a restaurant.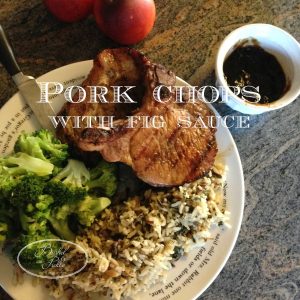 Pork Chop With Fig Sauce
Grilled pork chops with fig sauce
Ingredients
4 -6

pork chops or 8-10 medallions

fig preserves

olive oil if not grilling

salt and pepper
Instructions
Lightly season pork chops or medallions.

Grill until done or pan fry in olive oil.

Prepare fig sauce by heating preserves in sauce pan over medium heat until melted completely.

Stir frequently to prevent scorching.

Keep warm until time to serve.

Serve over pork chops or on the side.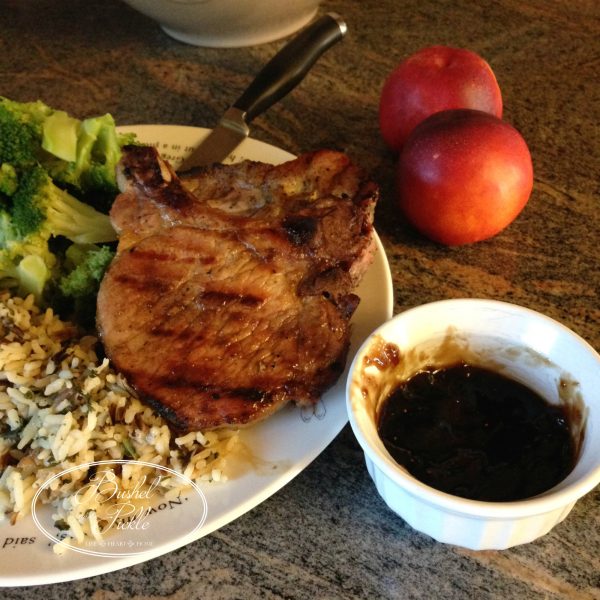 Hope this will inspire a special meal for your family and guests for the holiday season!
How is your holiday meal planning coming along?  Anything tips or special suggestions to share? 
~~~~~~~~~~~~~
The links provided may not be exactly like the ones I have but are similar. They are provided for your shopping convenience.
I am an Amazon Affilate and may recieve a small commision for any purchases you make at no extra cost to you!  Thanks!
~~~~~~~~~~~~~