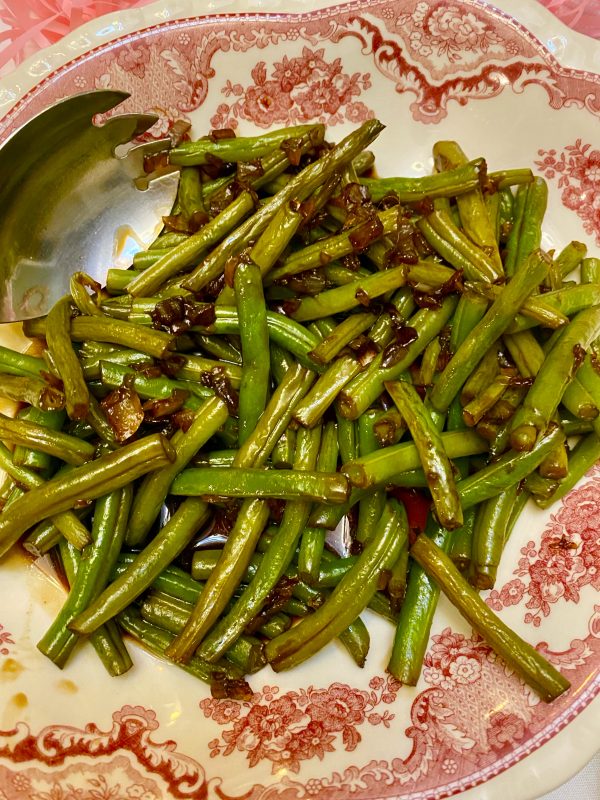 Easter is coming! How many of you ar serving ham or even Sunday's traditional roast beef? Do you want a new side dish that is easy to make from fresh green beans for a burst of flavor? This one is for you!
If you are like me, I often find a new recipe to serve along with the traditional ones. Just maybe like this one has, it will bcome a new favorite!
farmer's market fresh green beans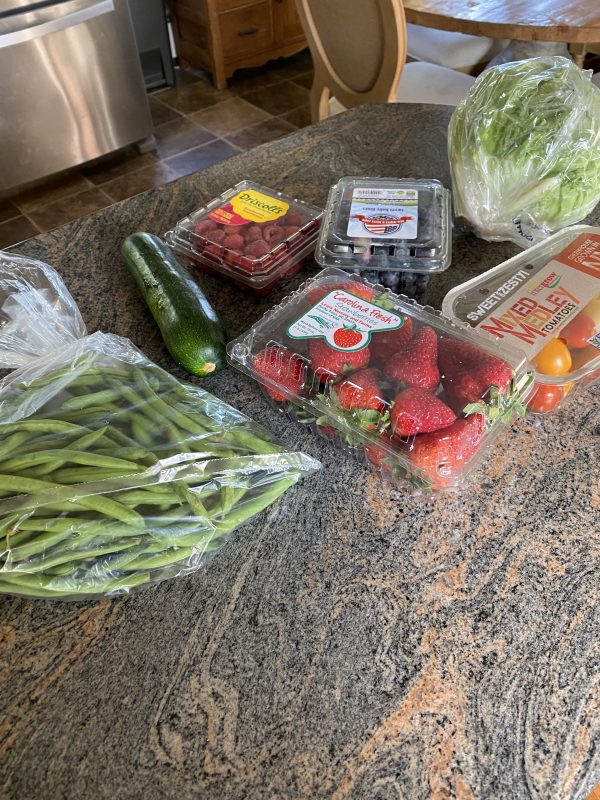 Meg went to out local grocery stock with our list. She came and reported the entire canned vegetable aisle was empty except for canned green beans and canned potatoes. No canned peaches or artichokes either. Is our local supply line drying up? Or was it a busy weekend and she was there on Sunday afternoon?
Thankfully we live where farming and gardening is more that a household hobby. I've started ordering fresh produce from a local farm. Pick up is only on Saturday mornings or at their farm by appointment. They usually have booths at the local farmer markets. The oldest one in the country is downtown, Lancaster Central Market. Jim's garden green beans hadn't come in yet.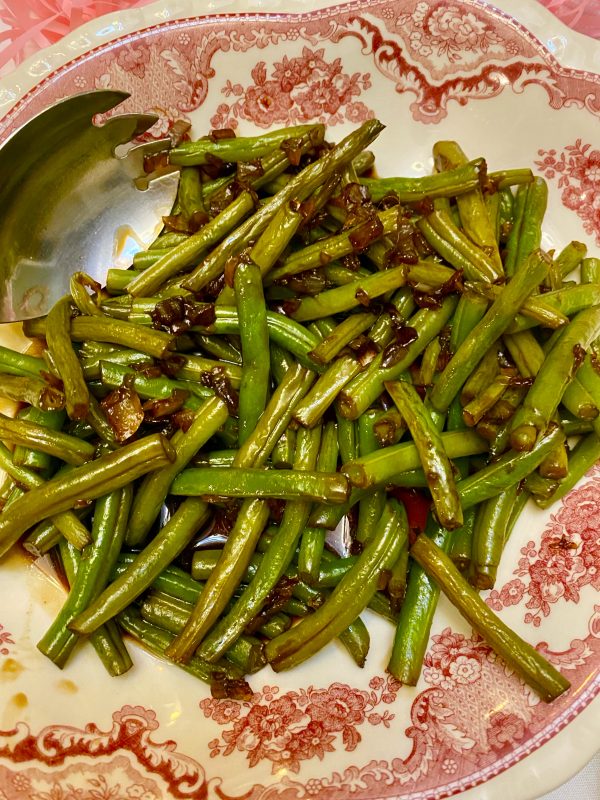 mom's country style green beans
My mom made canned green beans with red potatoes and ham pieces or bone by covering the pot and cooking at a slow simmer. Cracker Barrel's green beans take me back to those days with the same flavor taste but no potatoes.
These days for my family, I make fresh green beans with a balsamic demi glaze.
BALSAMIC vinegar changed green beans
Years ago I found this recipe in the Bon Appetit magazine. I wasn't exactly sure what balsamic vingear was in those days but hey, Bon Appetit chefs printed it so I tried it.
From my mom's kitchen every day recipes to fancy taste tested ones, my cooking changed. I added to both my cooking skills and style.
I wasn't exactly sure what balsamic vingear was in those days but hey, Bon Appetit chefs printed it so I tried it.
Oh my goodness! A flavor burst my family and friends really enjoy. It's easy to make and really low skill. The most likely place to mess up is burning the balsamic vinegar while making the demi glaze. That's fancy for reducing the liquid to thicken without burning it and leaving rich intense flavors!
It has became a company dish that is a regular for us. I prepare it from memory these days. The magazine one is long gone from my files.
shop local for speciality options
That was over 25 years ago. I have gone from grocery store balsamic vinegar to buying it at a locally owned store, S Clyde Weaver's. There are vats full of choices. I stick to the basic one. I take my own bottle to refill. It's a fun way to shop. The dark rich unflavored balsamic vinegar I use is so thick I almost don't have to make the demi glaze but it does intensifies the flavor even more!. I recommend testing different kinds from your grocery store but you need to recognizing price does not always mean best flavor!
By the way, all the different flavors from Weaver's or your local specialtiy store like it with different flavors and bottles make great gifts!
low stress great taste green beans
I only use a heavy bottomed skillet to prepare the green beans. You can see in the above photo how thick the balsamic vinegar becomes. after tossing them, thet will look even more tasty.
It's a low stress dish that will wow your guests and show lots of love to your family even the young grandkids. I usually serve it with roast beef and mashed potatoes.
These balsamic green bean dish is a great complementary side dish. Since it is a dish rich in flavor, don't serve it with a main dish with special sauces.
Hope you enjoy!
Balsamic Green Beans
A flavor twist for the common green bean that's easy to make for family and for a special dinner.
Equipment
skillet, knife, spoon, cutting board
Ingredients
1

pound

fresh green beans

1/4

cup

balsamic vinegar

1

tbsp

butter

1 /2

medium

onion, minced
Instructions
Trim and cut washed green beans into bite size pieces

In a skillet bring 2 appx cups of water to boil

Put green beans in boiling water, cook until bright green

Remove immediately, drain, rinse with cold water and put a few ice cubes to stop the beans from cooking

Add minced onion and butter to the skillet and lightly saute

Add the balsamic vinegar, cook on medium heat stirring frequently until the balsamic vinegar thickens This doesn'ttake long

Add cooled green beans to the skillet and toss to coat throughly while heating the beans
~~~~~~~~~~~~~~~
~~~