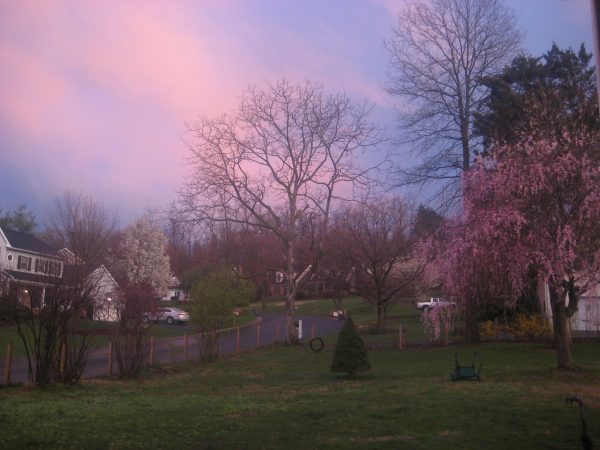 And the peace of God, which passes all understanding,                                                                                                                            shall keep your hearts and minds through Christ Jesus.                                                                                                               Philippians 4:7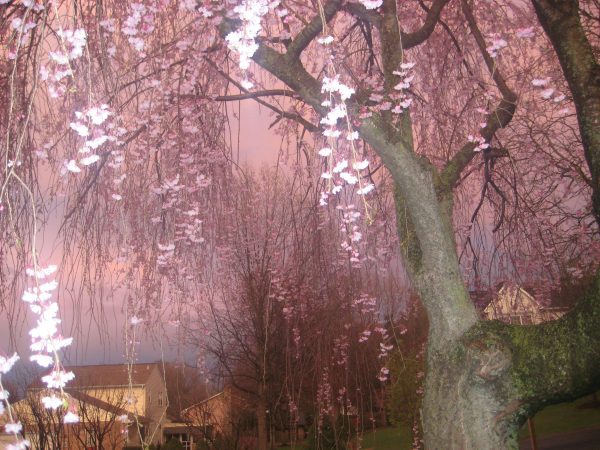 You know it is spring when the quick storms come through in the late afternoons with high winds and beautiful colors in the skies afterwards.
We had pink.  It was th same color as the weeping cherry willow tree blossoms. The air was so crisp and clear.  The color was soothing, bringing peace.
Sometimes, peace can be stillness in Him.  Maybe like yesterday there was no storm in my life. Watching the sky change as the storm came and went was not merely a reminder of His strength and creation; it was a reminder of Him alone. And it was good.
The LORD make his face to shine upon you and be gracious to you;                                                                                                     the LORD lift up his countenance upon you and give you peace.                                                                                                                                                                                                       Numbers 6:25-26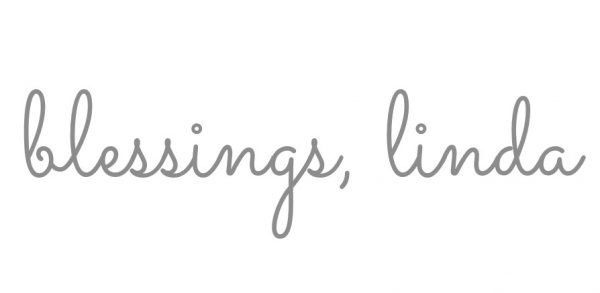 linking with
http://www.glimpseofourlife.com