A rose by any other name is still a rose…Sloppy Joes or Neat Janes….???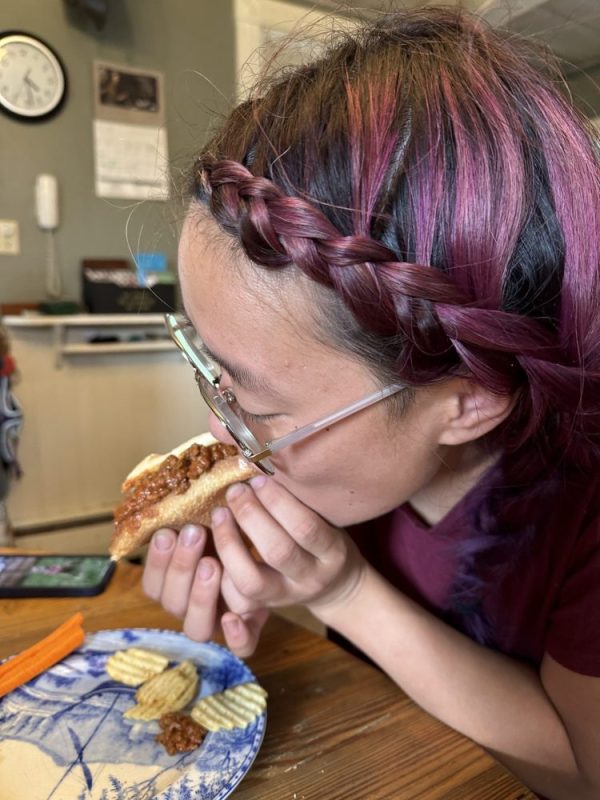 neat janes?
What are 'Neat Janes'? You may ask. We did. It was an easy meal of sloppy joes with a twist.
Sloppy joes served in hot dog buns the kids told us.
The buns sides totally keep the sloppy from squeezing out. It can also solve the age old problem of what to do with those extra hot dog buns.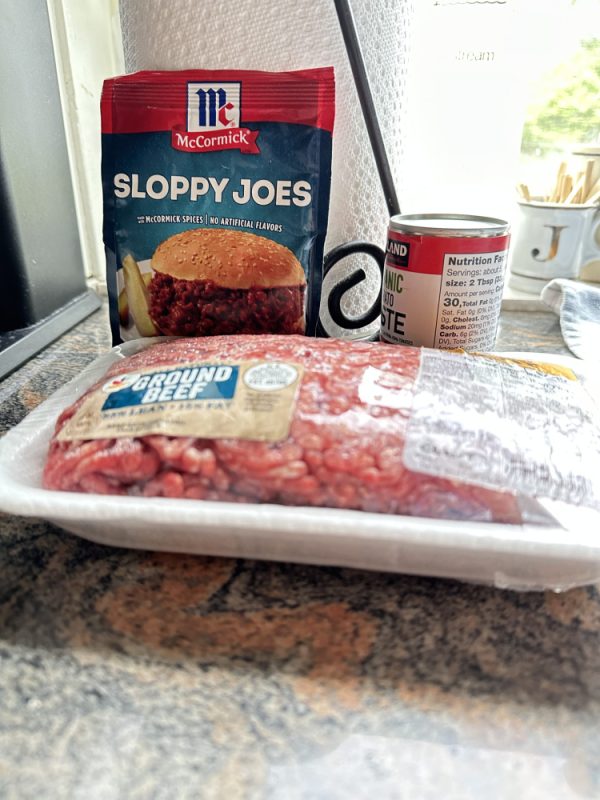 For the one who is not crazy about meat with some exceptions, we have chicken sausages (hot dogs) are on hand.
Another told us they do not like sloppy sloppy joes! You know the kind that may ooze out the sides of the buns. So their family's solution… 'Neat Janes'!
weekend meals for grands done easy
Our grandkid are here for the weekend so their parents could have a getaway with 2 other couples.
It's an annual trek to Cape May, NJ.
I can't say our eating has been especially healthy so far. Grandpa is picking up some fruit for us.
breakfast of champions?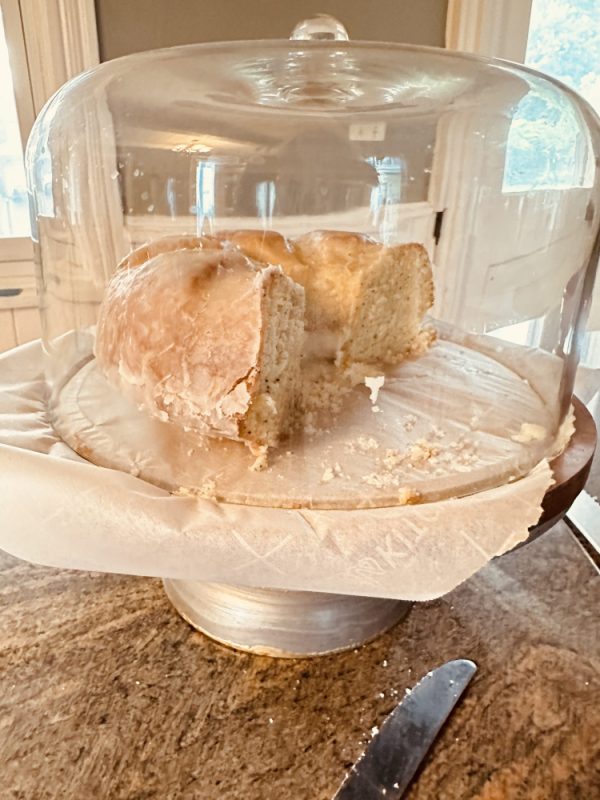 This morning so far, the first 2 up had cake. Meg and Mary took off to Meg's house last night to bake this lovely lemon poppy seed cake.
For breakfast usually, since it is just the 2 of us and I rarely bake these days, we don't have pies or cakes like when the kids were younger. That breakfast happened on the mornings when there was left over cake or pie.
We enjoyed the treat!
friday night sloppy joes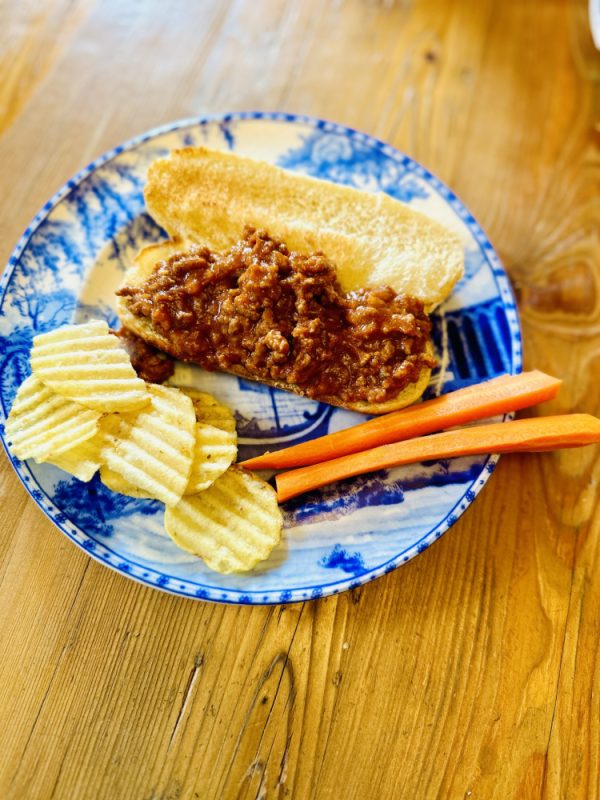 Kid friendly meals are on our menus for the weekend.
Spaghetti, salad and French bread is on for tonight. Chicken something is Sunday's meal.
Last night was Sloppy Joes served with potato chips and cold carrot sticks. Sloppy Joes are tradtionally served on a bun.
Change the bun to a hot dog bun and there you go!
Neat Janes!!
There will be cookies too. Aunt Meg is coming for Omega to go to her house to bake cookies. If there are any left, we'll eat them for breakfast. Fruit will be added; there will be a quick trip to the grocery store for the usual odds and ends.
The Saturday lunch menu is Dino nuggets and mac and cheese with applesauce. Grandpa will likely add carrot sticks.
easy meals for fun times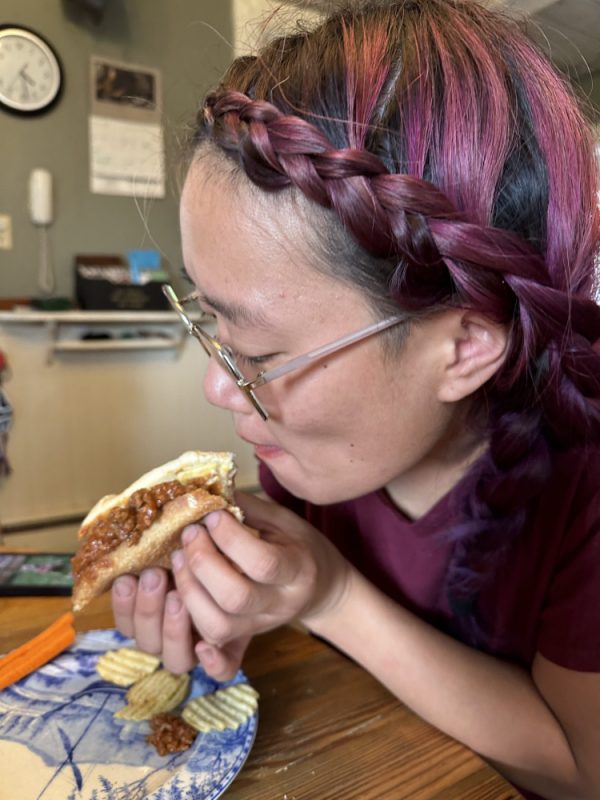 When we have a house fun planning helps for a smooth time together. That's true not just for having the grandkids over; it's true for each time any of our kids and families visit.
And kid friendly. Let's face it, sloppy joes with the season packet and small can of tomato paste is so easy. Just follow the packet directions and remember to brown the ground beef until browned and the sort of grey goes away. Watch it and stir frequently so you don't burn it.
Want Neat Janes? Use hot dog buns to eliminate the messiness of the hamburger bun sloppy Joe!
A fun name but remember a rose by any other name…could be a Neat Jane!
~~~~~~~~~
Below is a shopping list for your convenience. Please note I am an affiliate so any purchase you make through the provided links, I may make small commission on at no extra cost to you. Thank you!

~~~~~~~~