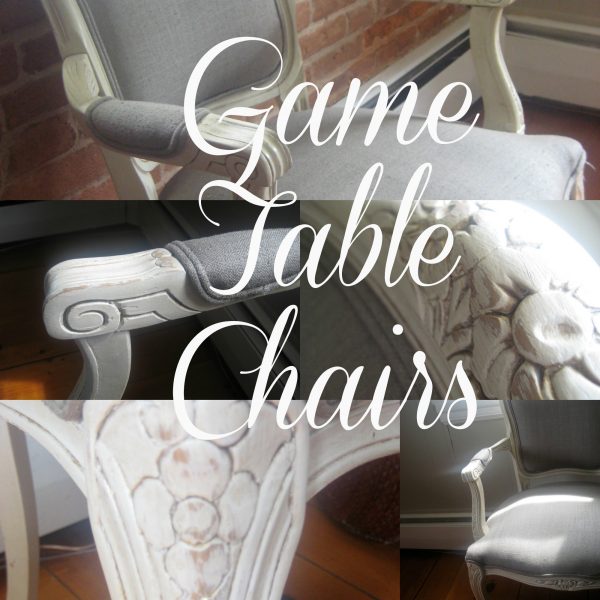 The long search was finally over!
I could just see it in my mind's eye but never found chairs that matched, were the right size and affordable.
Recently, this French style of chair has popped up at  bridal rentals and on blogs. If only I could find one. I came up empty handed on my forays into auctions, consignment shops and yard sales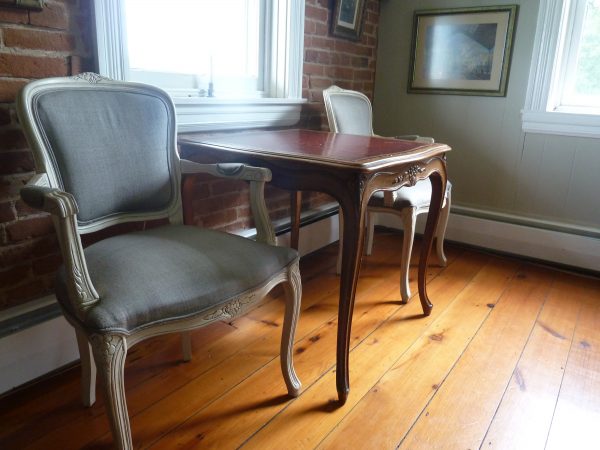 The "library" table that has moved with us from home to home for years is the chairs I have always wanted since we first got it from Jim's dad. It was part of Aunt Daisy's library.
I'll be really dating myself here…in TV and movie homes there was often a game table set under a window with side chairs, ready for chess or checkers. Bridge any one?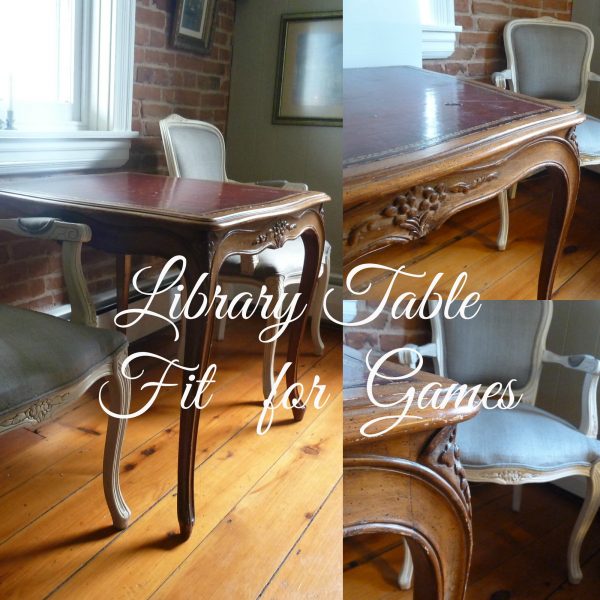 Surely Luckett's would have some!  My daughter and I took the day to drive down.  It was beautiful weather meaning not hot yet.
The big rain storm left huge puddles bordering on pond status.  Vendors and organizers were rearranging.  The wait in line with the other early birds was pleasant.  Nancy and I were women on a mission.  She wanted a china cabinet.
We both found exactly what we wanted even though I didn't know I wanted chairs with arms. I soon realized my big guys would never go for those tiny seated girly chairs.  Nancy and I sat and chatted in several pairs of chairs before deciding on these  charming linen covered one.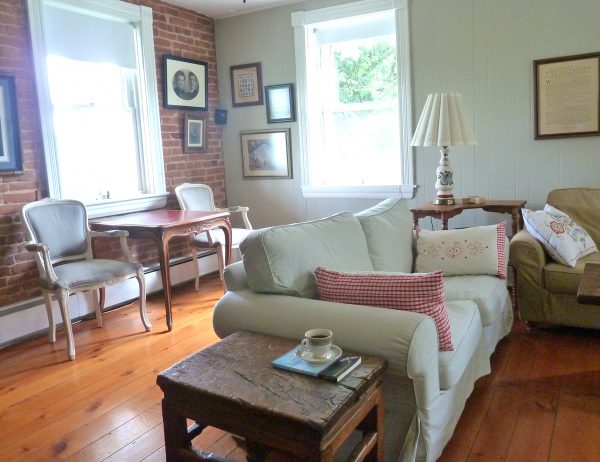 My dream for the "library" table was finally coming true.
PS. Yes, I'll be painting the table.
Have you had a "dream" space come together?  What was it?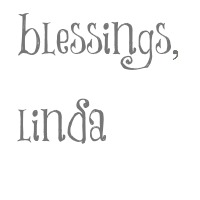 linking…