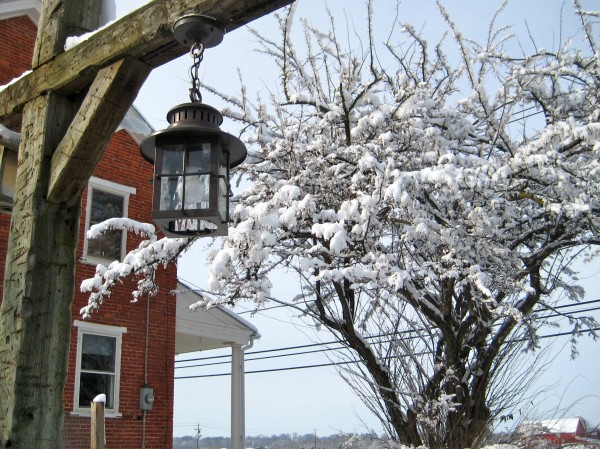 We have been catching up on some TV shows.
Because it has been snowing up here in PA. And I do mean snowing. Today it is drippy and icy but that snow is still there.
Even Meg is tired of it. She's always finding fun ways to enjoy life and being outside.  This what greeted us yesterday when Jim and I drove up.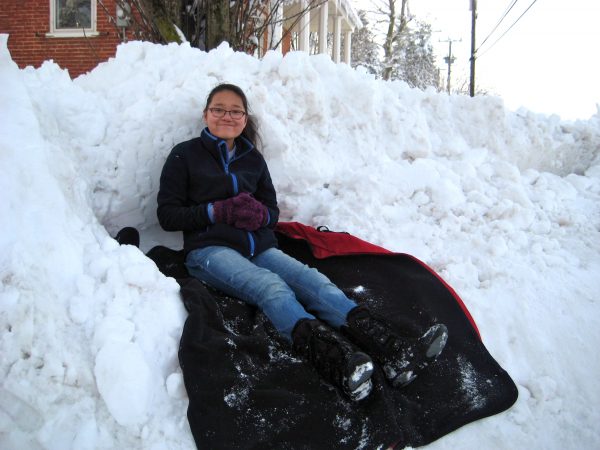 Agents of Shield  is one Meg and I find entertaining.  I was glad to read it is gaining ratings.  So far it is not too gross, not too raunchy, not too sexy but it entertaining is a fun way. I mean,  it is a spin-off from Marvel Comics of the fantastic world where the good guys win. It's nice to have some helpful aliens too.  Just fun.
NCIS.  A long time favorite.  Since the beginning. This season is another story.  A very different story. I do not like this new character. I do not like her at all. I do not like the non-story lines for the rest of the cast, especially Tony and Tim.  I'm giving it a few more episodes and then it moves to the bottom of my choices of what to watch when I caught up on "my shows".
Sherlock hasn't failed us yet!
Downtown Abbey is borderline too melodramatic. Amy says she likes soap operas.  If it weren't for Isobel Crawley and Lady Grantham would it be boring, boring, boring. Even the tense situation with Edith is boring. How dumb and desperate can you get?
So I am reduced to watching Kim of Queens. It is hoot! She treats the kids and moms decently. Can't say that I can say the same about a few of the moms.  The interplay between Kim, her mom and sister makes me laugh. I confess, I like hearing her accent.  There are times I miss the south and its idealized way of living. And it is rare that you are sitting in sloppy snow for days on end.
Then there is Momma Jo who keeps those wild sisters in tow!
We are headed out to make cookies with the Sweet Peas. My Yankee husband can get us over there and in spite of how long Nancy has lived up here, snow and ice plus Nancy equals sliding.  She's going to feed us too.
I think, we all hope back to school tomorrow. They have missed 7 days. Bless those administrators' hearts, they don't want the senior graduation date to be changed or our vacations to be messed up. As if anyone will really change their summer dates.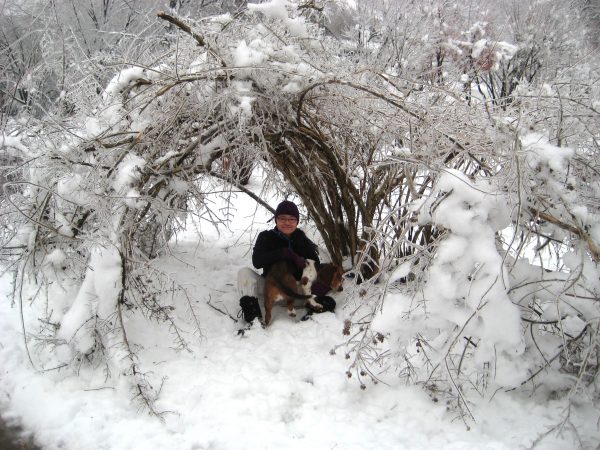 Now I feel better and can once again appreciate the "frozen" beauty outside my window.
blessings, linda