I often do my duty.  It was part of my growing up…never spoken with words.
I did my duty.  I do my duty.  My heart is often involved these days.
There is no need of a special gift or call.  Being kind is just that…being kind.
It is a requirement.       Of God.
I went to the Frankfurt Zoo with my son's kindergarten, several decades ago. I have never forgotten the conversation with the small shy boy he was paired with shyly told me,
"Will is always kind to me."  
Will was a tall and big kid.  He somehow knew in his young heart there was a need for kindness and this small shy boy needed it.
Always kind.
These days, I am thinking we could use some always kind action.  That apparently has never changed over the centuries, over 2700 years ago, more or less.
The words of Micah seem to be shouting about the news, above the sassy kid, above the curt clerk…above me and my wants.
To love kindness is required of us.
                                                                       To do justice.
                                                                                                 To walk humbly with our God.
These days the need for to do justice, and to love kindness, and to walk humbly with our God is no less than any other "days". We just can't ignore it.
I am not sure I love  KINDNESS.
This is a matter to talk over with God and to flat out practice kindness trusting the love will come.
'Cause God requires it of me.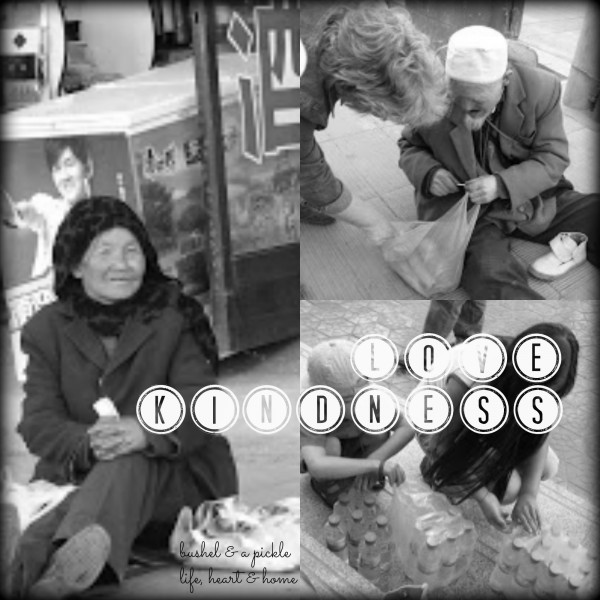 He has told you, O man, what is good;




    

and what does the 

Lord

 require of you


but to do justice, and to love kindness,




    

and to walk humbly with your God?

   Micah 6:8
How do you show you love kindness?
linking with some great blogs
Coffee For Your Heart
My Freshly Brewed Life
Sunday Stillness 
Weekend
Scripture Snapshot
Stillness of Sunday
Fellowship Fridays
Faith Filled Friday