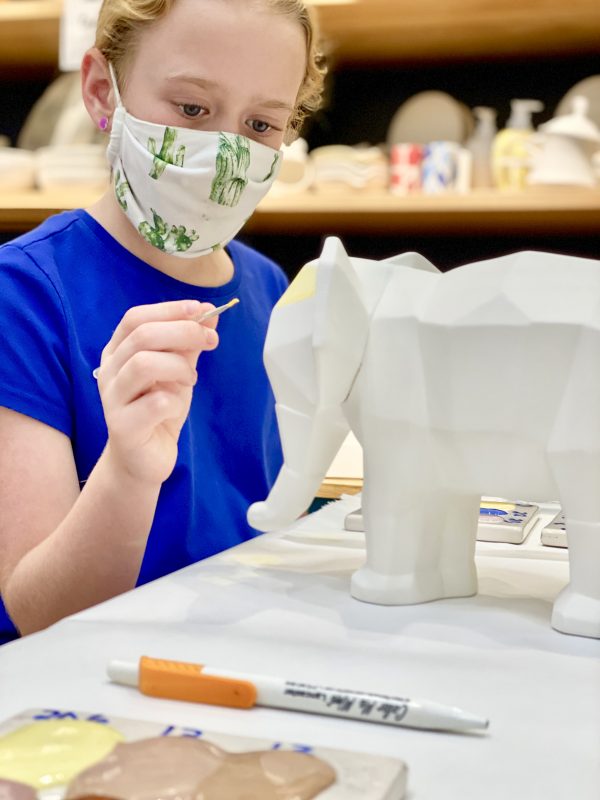 It was a last minute decision to have a night out with the granddaughters, Meg, their aunt and my youngest planned our time. Nancy, my oldest another mom was included. It was a girls' fun time!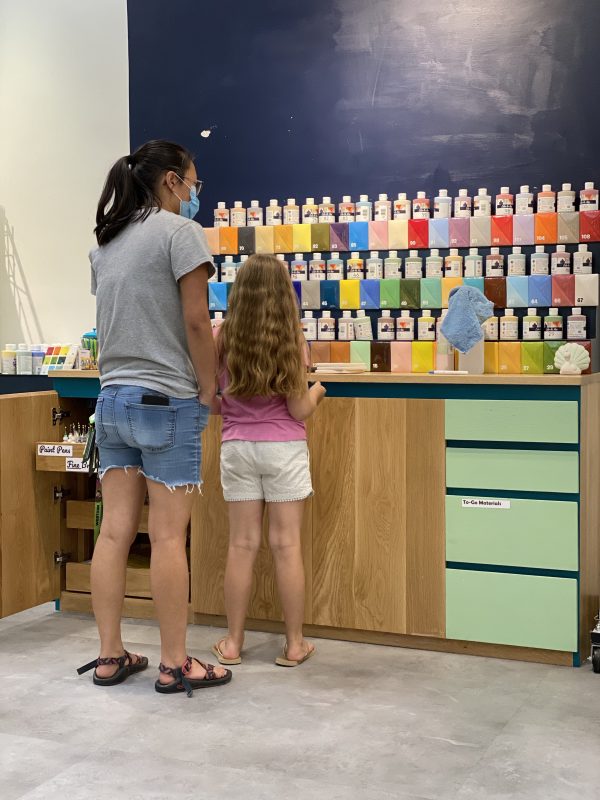 Paint Your own Pottery
First we went to Color Me Mine, Paint Your Own Pottery in the mall. The 4 nieces and Meg picked their pieces to paint. Nancy and I opted not to do our own pieces. We Face Timed Amy, my away at college daughter so she could be part of our fun. She chatted with the girls, her nieces and complimented their work while folding her laundry before her on line class.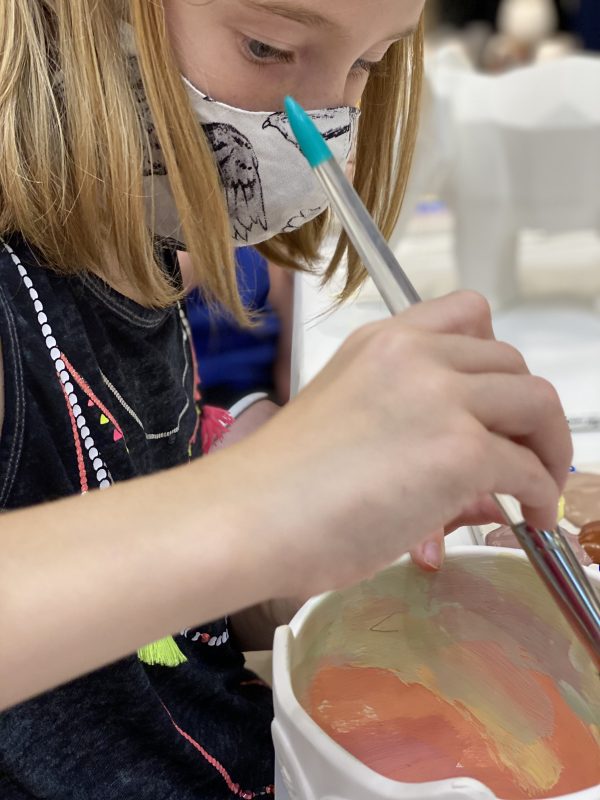 I thought we would be there about an hour. It took longer than I thought! We were there for almost 2 hours. Though we went past closing time, the girl who helped us was very gracious.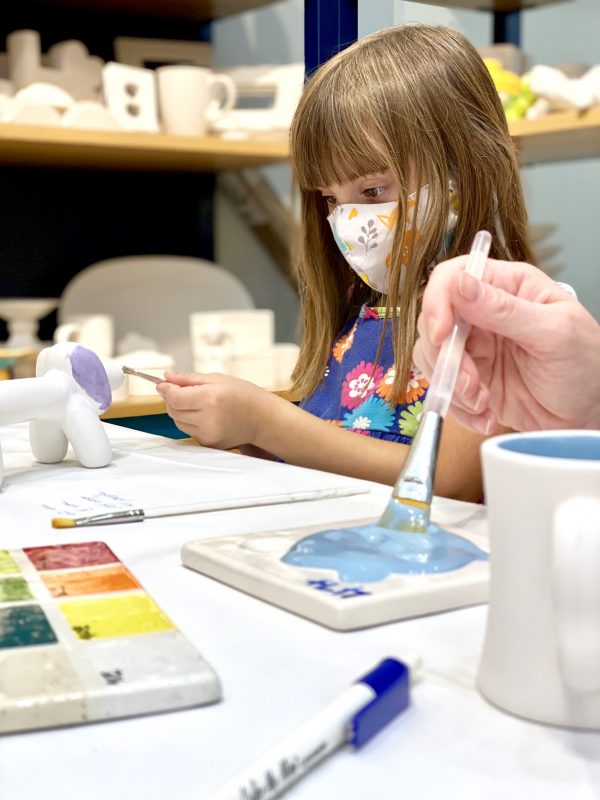 Omega and I are both lefties! I have been charged with teaching her how to cut, a necessary skillful every kindergartener!
After Meg, Emma and Omega finished we took off for dinner at BJ's https://www.bjsrestaurants.com on the mall property while Mary and Edi finished up. Meg will pick up the finished fired pieces.
dinner out
We were seated at a large table before Nancy, Mary and Edi arrived. Some restaurants will not let you do that! We called to check!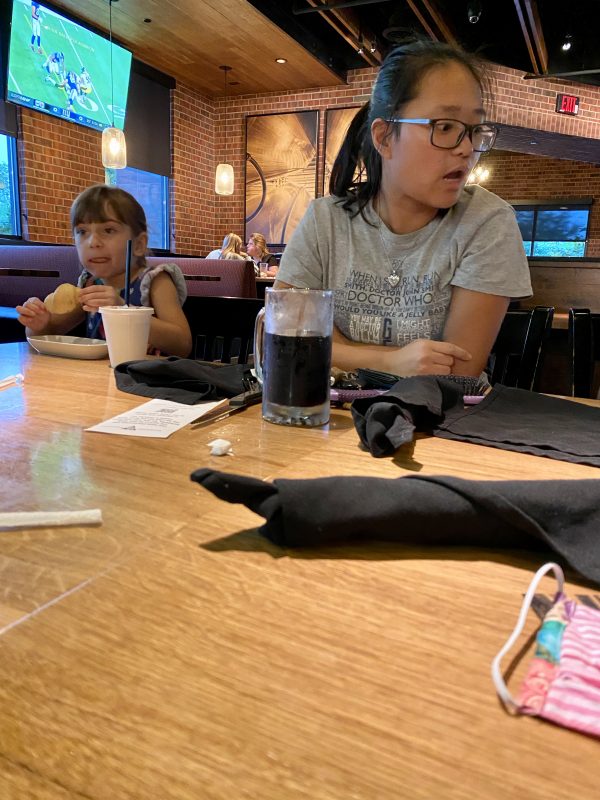 The 'handcrafted' hamburgers were so delicious! For hungry kiddos, when you order their kid meal, the server brings a garlic knot with grapes immediately to them. That was very welcomed last night. We didn't eat until 7 which is late for them. Did you knowBJ's has home made Root Beer brew? It was a hit. Conversation was lively.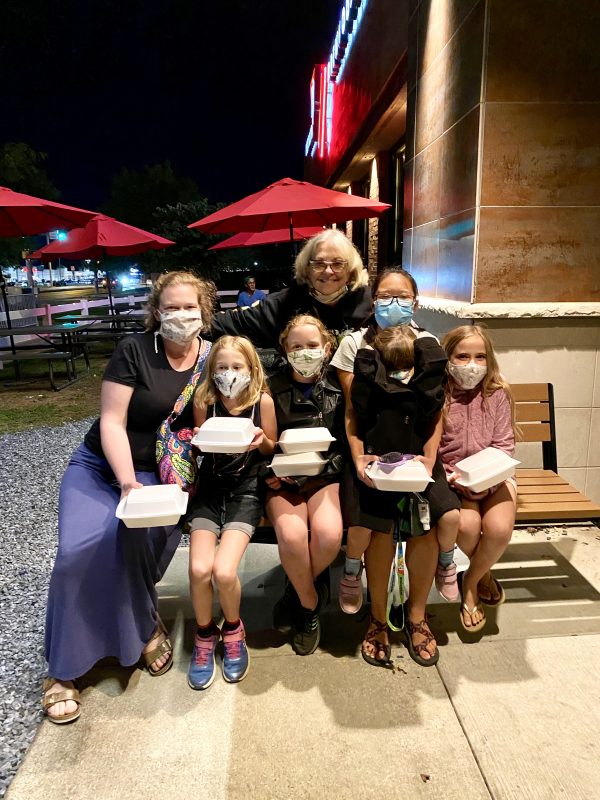 Jim was happy to see Meg and I brought home the halves of our hand crafted burgers.
We had so much fun! We missed Aunt Amy but Face Timing connected us. The SIL's were missing too. It's been months since we have ALL been together. If you are like us, you take every opportunity you can!
planning for fun
Taking advantage of local activities for children and adults too is smart. It supports local businesses and this pottery painting around a talk allowed for easy talking with each other while entertaining the kids.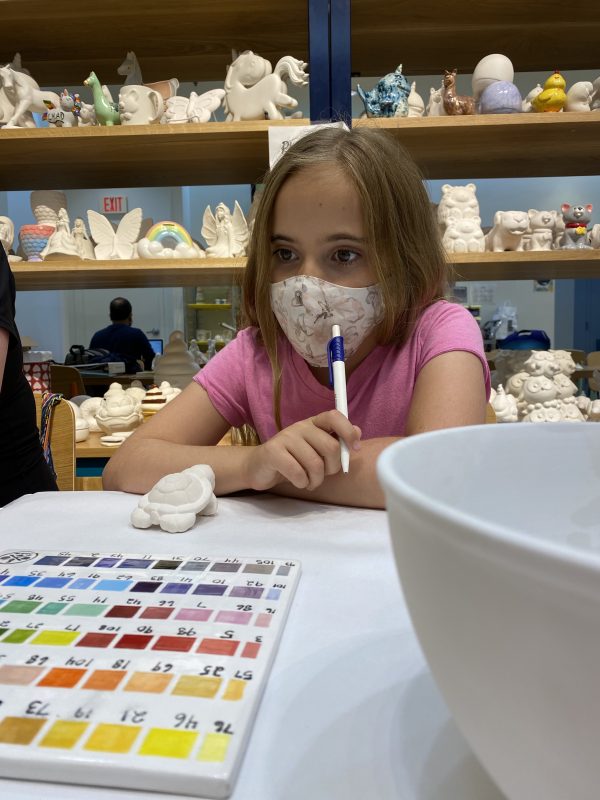 You know, sometimes it's best to plan ahead but occasionally those unexpected opportunities pop up! When Meg got off work early unexpectedly, she came home and said "Let's do this if Nancy and the girls can!" Within 20 minutes we were on our way to meet them at the mall! We didn't make dinner plans until the painting started.
It was a wonderful outing!
Have you had any impromptu outings with family or friends lately? I would love to hear about them.
~~~~~