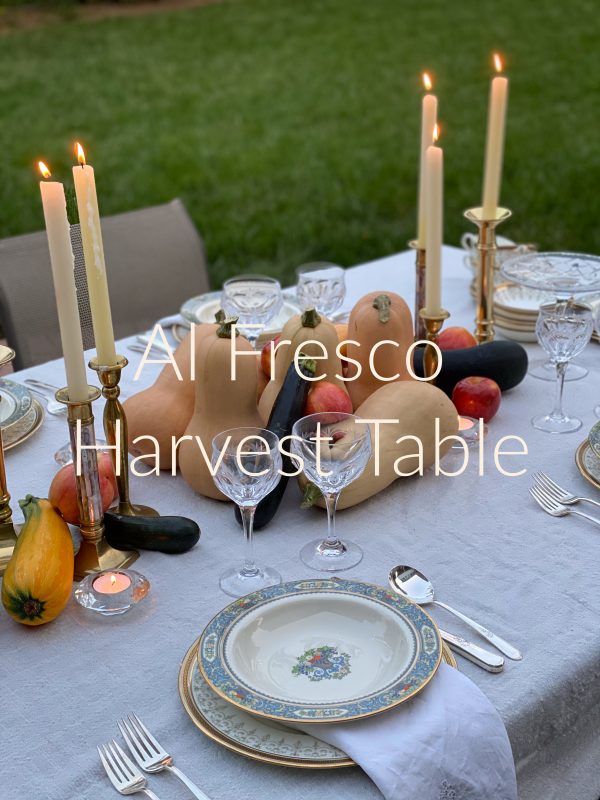 Do you set your table for different meals a different way? I set this table for both brunches, lunches and the beautiful dusk time of day too. The morning light is clear, bright and energetic! The soft light of dusk sets the atmosphere for lingering meals and conversations.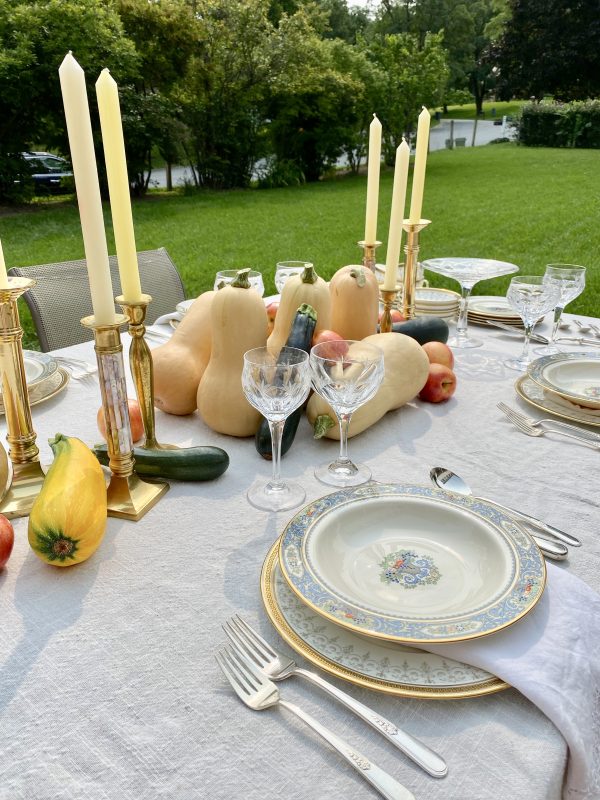 It's been in my head forever. Somehow, I never got around to setting it.
Yesterday morning I looked out the kitchen window and saw the 5 butternut squash Jim had picked earlier sitting on the patio table. For a kind of plain Jane squash, they looked beautiful in the morning light. I had my inspiration!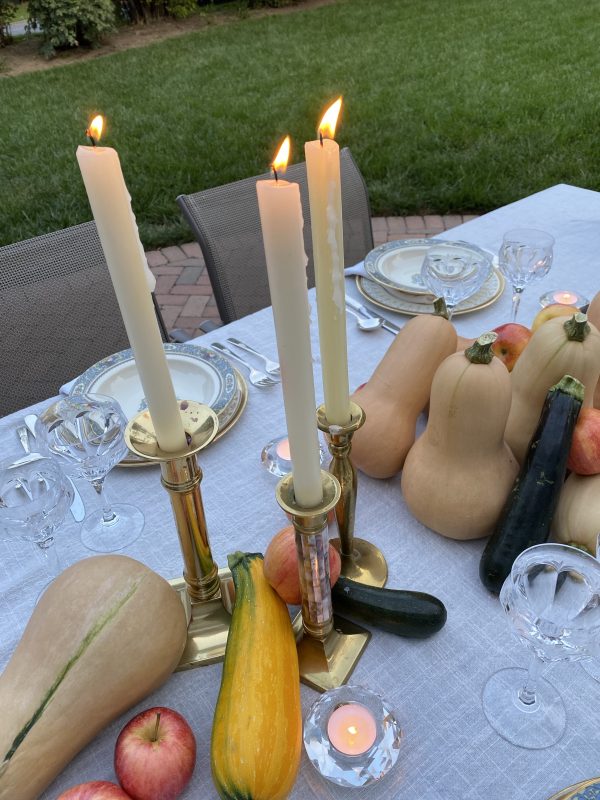 We've been anticipating the butternut squash being ready for harvest It's actually picking from the garden in the corner of our yard. He sat them on the patio table for the obligatory couple of days of sitting to dry out some before using. There were many more today! When visitors come, they will get one to take home!
These rather inelegant vegetables were to be the basis of my autumn al fresco table. 
I love eating outside, al fresco. So many days this summer it was too hot unless we moved the table under the trees when family came. but the temperatures are easing their way into true fall. I'll be resetting this table when my son and daughter in law come Saturday for the day. It's been over a month since we have seen them.
Let the layering begin. The linen tablecloth was the basis. After putting it on the table I put the butternut squash in exactly the same positions, well, as much as I could.
Fresh cream candles in the brass candle sticks were pretty but it was just kind of dull. I wanted some subtle color added.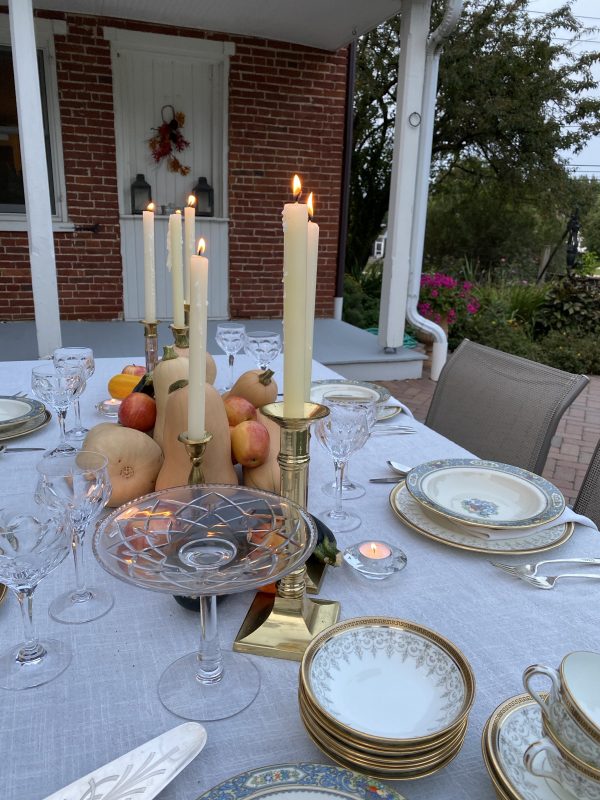 I tucked in some zucchini and yellow squash, more produce from the garden around the large butternuts and candlesticks. It was the color that was needed with different sizes and shapes for more depth and variety.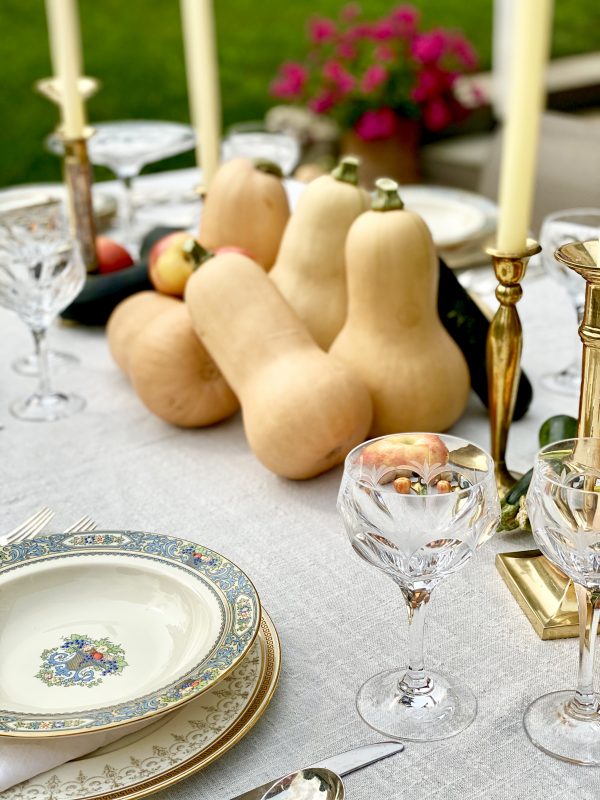 Apples! From the kitchen. Now you know arrangements are not totally random; you just want it to look like it all rolled out of bushel basket into that beautiful arrangement.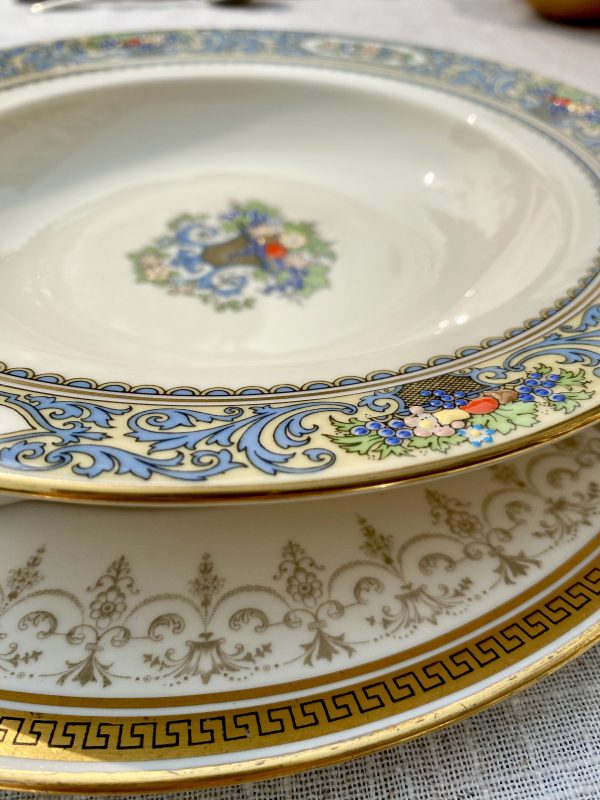 I mixed Great Aunt Daisy's dinner plates and my Autumn Lenox soup plates. Both are gold rimmed.
Why the soup plates? I wanted to use the soup spoon that's rarely use at all! You just know it has to be butternut squash creamy soup!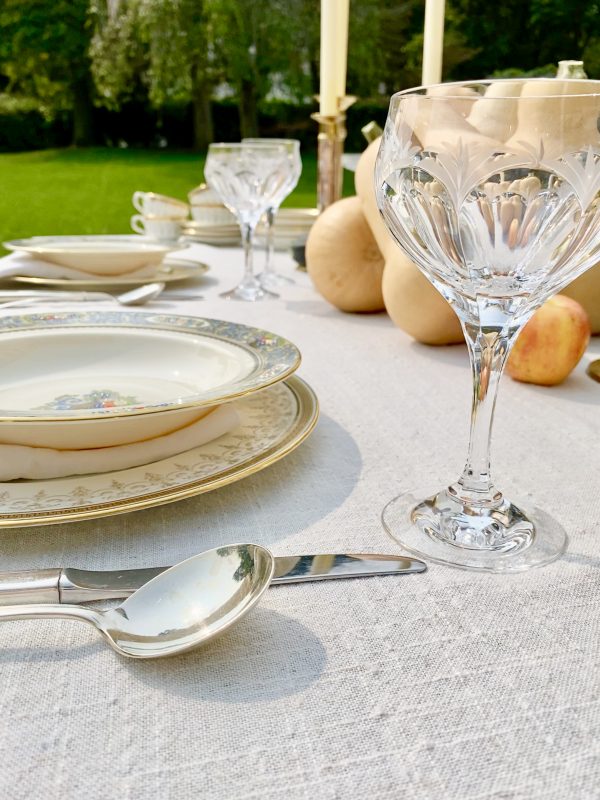 At one end I stacked the coffee cups and saucers. Dessert plates and small fruit bowls were both ready to be filled with deletable treats. There is also a small cake pedestal cake plate in the grouping.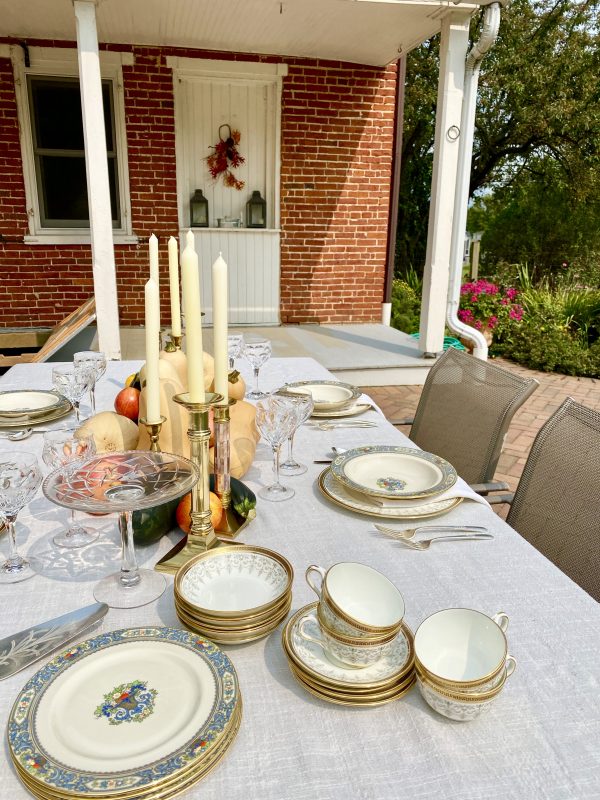 I decided to use the white and red wine crystal goblets. It made me sad to think we rarely use them as I washed the dust of neglect away.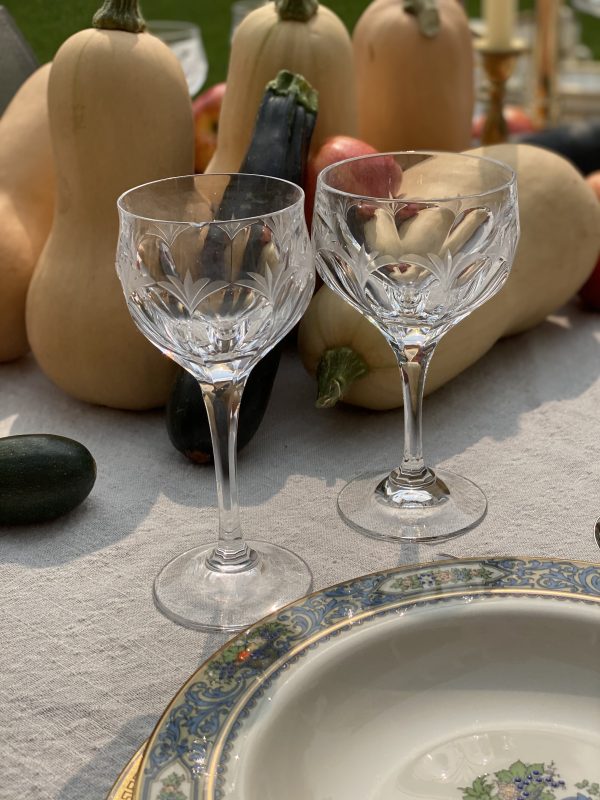 Next came the pure white vintage lace trimmed napkins from Great Aunt Daisy's. Our dining furniture was hers. LINK HERE. Following a new style or maybe a very old one, I folded them into larger triangle and put them under each soup plate with almost half showing.
I used my wedding silver, a vintage set from my parents.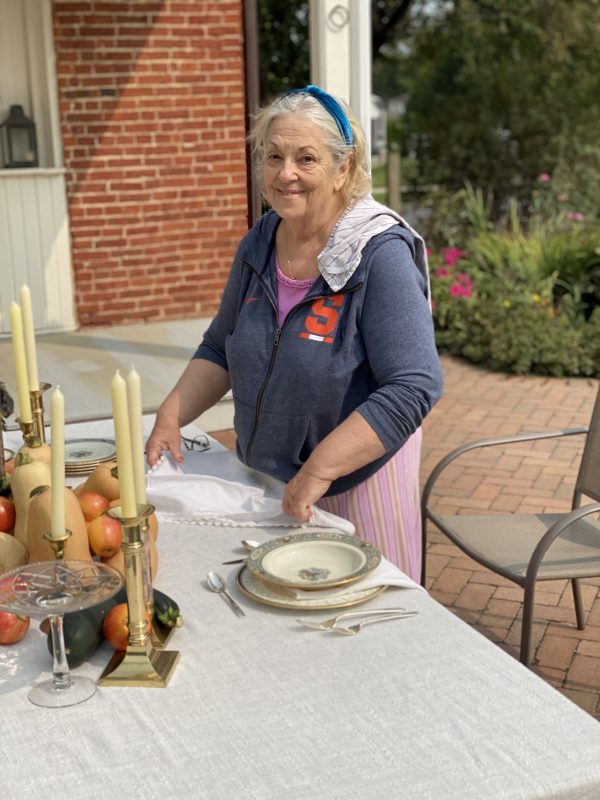 I took photos of the table in the bright sun. At dusk, the candles were lit.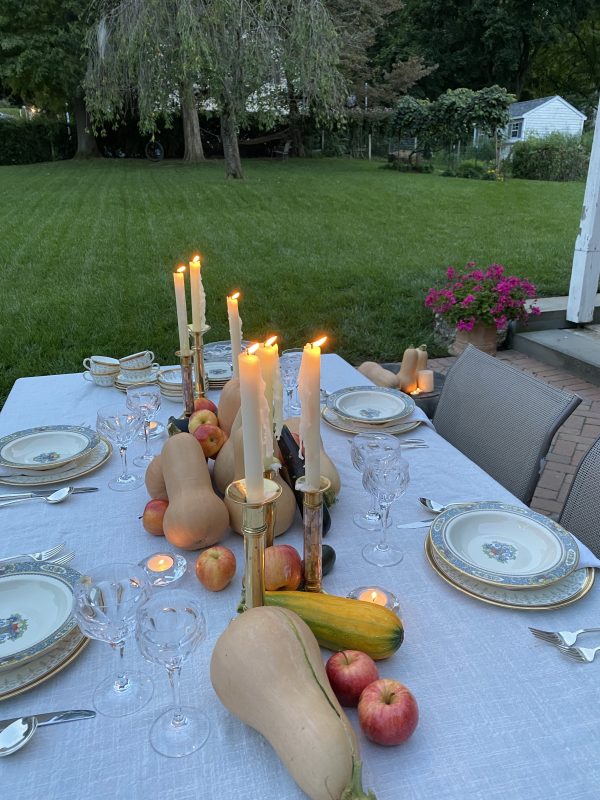 There is just something about candles at dusk. I think we'll start our Saturday dinner at dusk with fresh butternut squash soup.