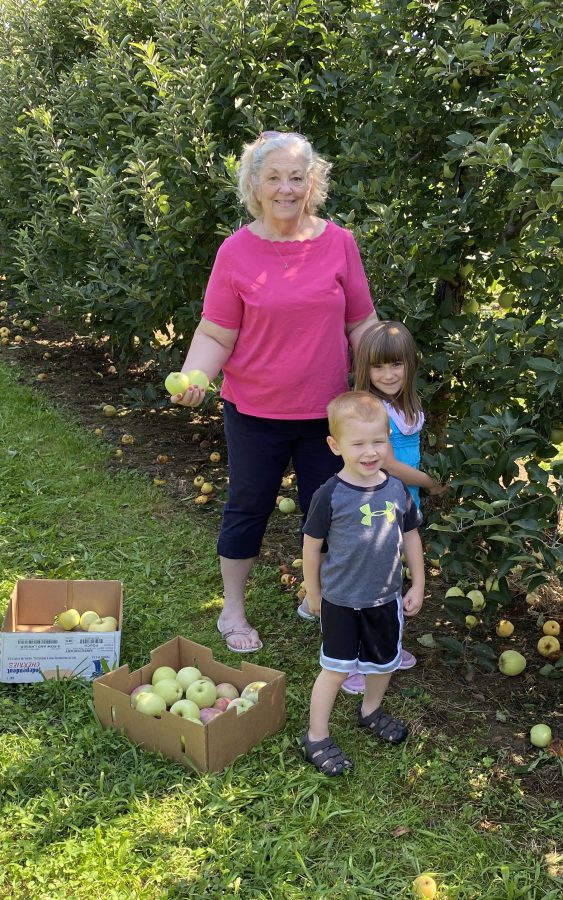 It was Tuesday. Must be a good day to go apple picking. Yes, school is in session but not all the grandkids are doing in-person school. So that means the other three along with my daughter and I can go on outings!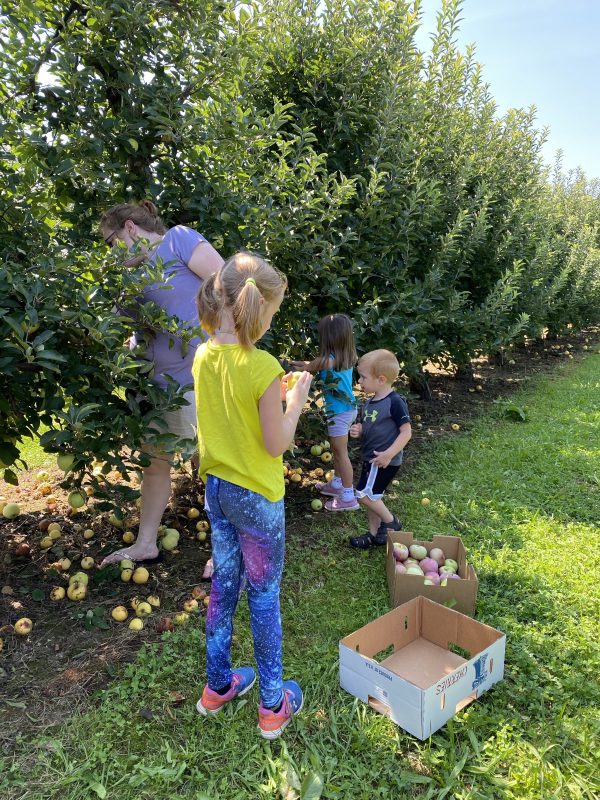 Autumn where we live means apple picking. Of course, by the time Nancy had the cyber class done with one and had rounded everyone up to get me, it was lunch time. The kids ordered PBJ on rainbow bread, with marshmallows! Nancy and I had the more grown up lunch of soup and special deli sandwiches. That is to say lunch hit the spot!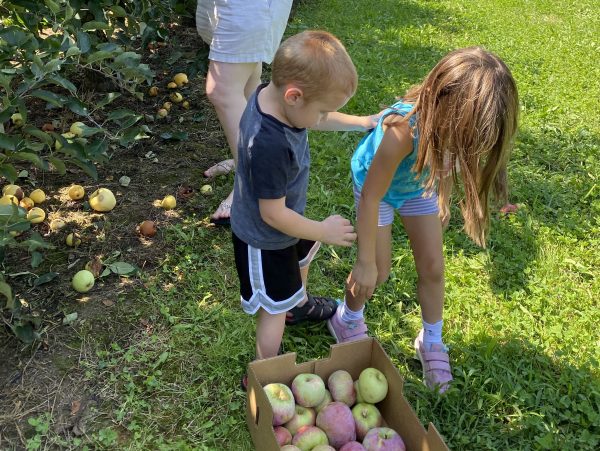 Now we're ready to pick apples.. It wasn't hot yet. Yet!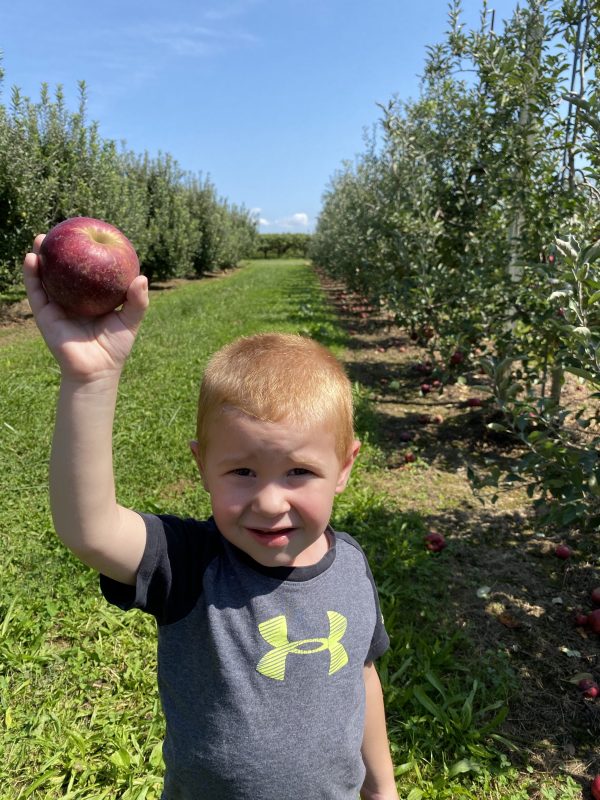 Picking time!
The trees are laden with ripe apples. There were 8 varieties ready to pick. We walked down the drive before we started. At all we had carry those boxes back full of ripe apples!
The kids with eagle eyes found their apples on the low branches. Nancy and I pick the apples deep in between the branches and higher up. It was a fun low stress activity, Fresh air, no masks, room to run, sunshine and happy kids. Our boxes were full in no time!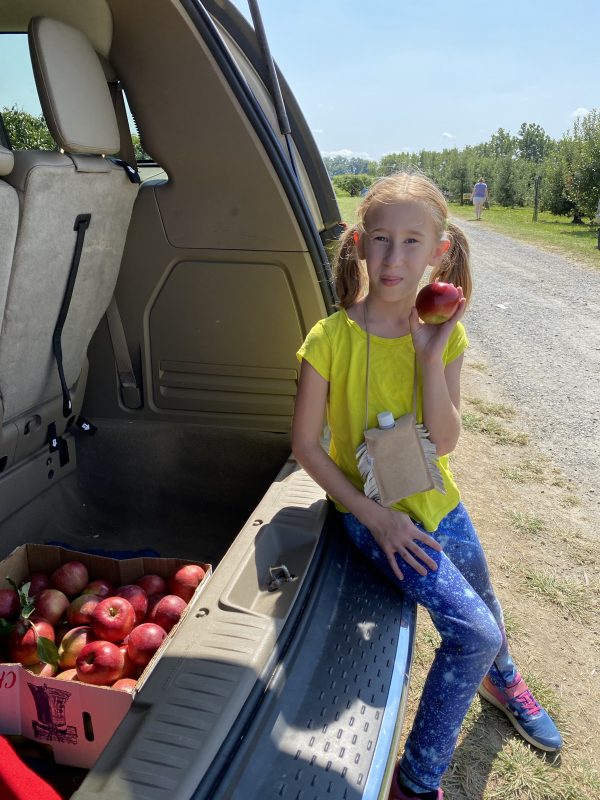 Boxes ARE FULL
They were full just about the time the sun was high in the sky and temperatures were getting hot. The worst of all were the pesky ants swarming around!
We put the apples in the back of the van, climbed in and drove out with a stop to pay. A bonus! We got 5 free Apple cider doughnuts. Jim, my husband had one that afternoon and declared them delicious! Nancy bought a dozen for her family.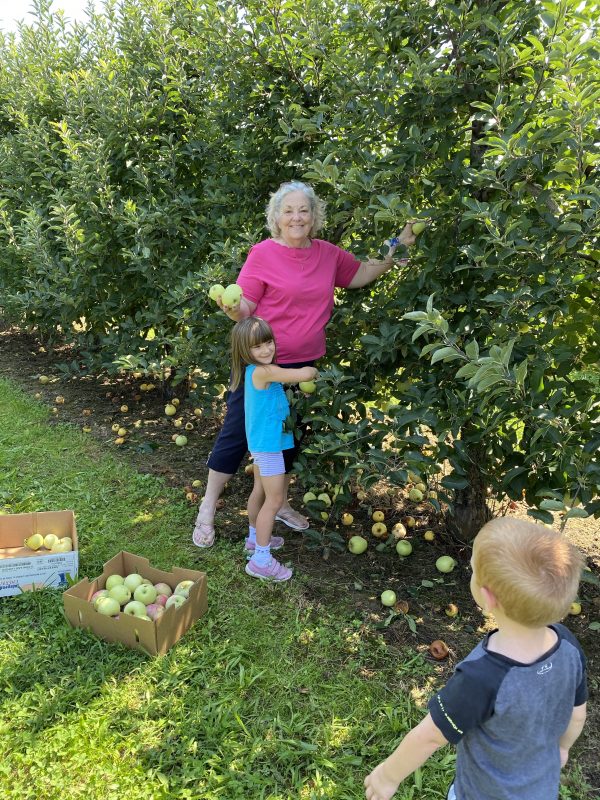 Apple Pie Anyone?
I didn't take any apples. Like Nancy said after the first few years of picking pounds and pounds of apples, she is very careful to not bring home more than she will use for baking or making apple sauce. Look for a post with a special apple pie recipe my DIL makes for us and my mom's.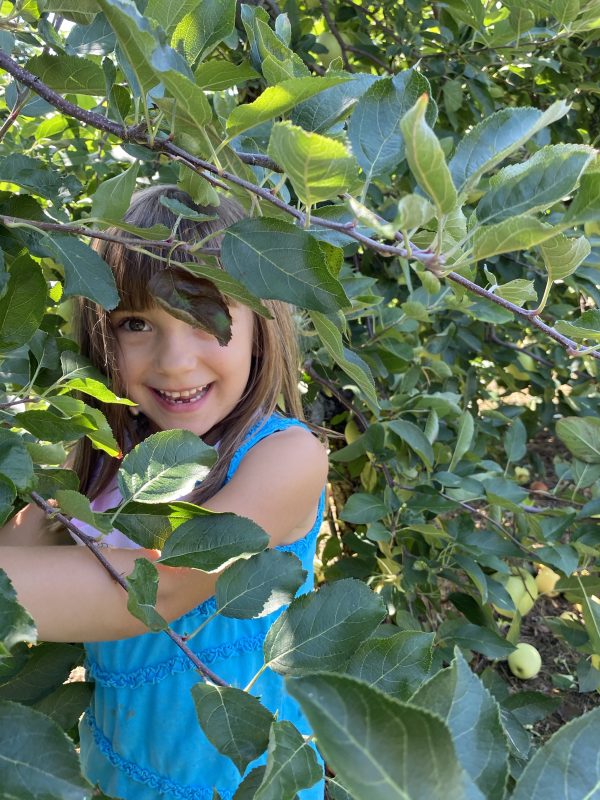 (She's so proud of losing her bottom front teeth!)
Apple pie is my favorite kind. It is especially good warm with a slice of sharp cheddar cheese on it! Or do you prefer apple pie a la mod, that is with vanilla ice cream?
Here is one of our favorite apple pie recipes. Its' a good one!