Making the back porch a seasonal welcoming spot was driven by color. Oh yes, pumpkins too!  A must.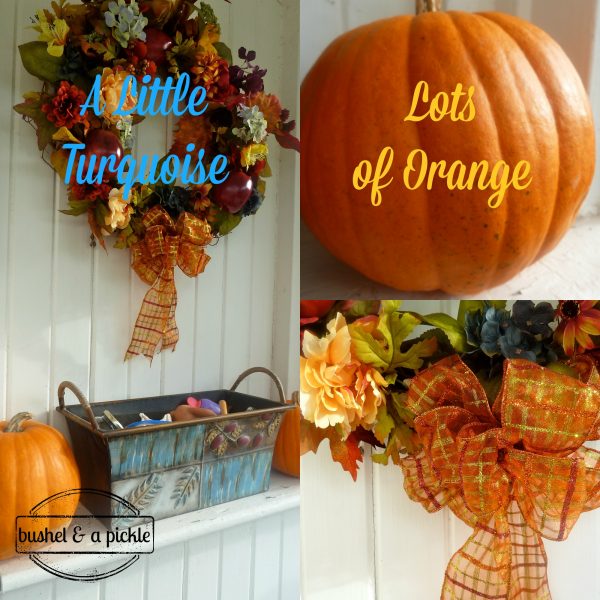 What's not to love about the traditional orange pumpkins.  The multicolored squashes with the intense seasonal colors.  The cool air is not the only way we know fall has arrived. It is the colors. Reds, oranges, gold and fall greens.
Turquoise is a great color that won't be lost in the intense colors!  It makes them even better.
When I got all the wreaths out this year, I took this one that is a little fancier for the blank wall. It is part of the closed up Dutch door.  It has all the colors of fall.
Puffing out the wire ribbon and making sure the arrangement on the wreath were balanced.  Seems no matter how carefully I store them that always has to be done.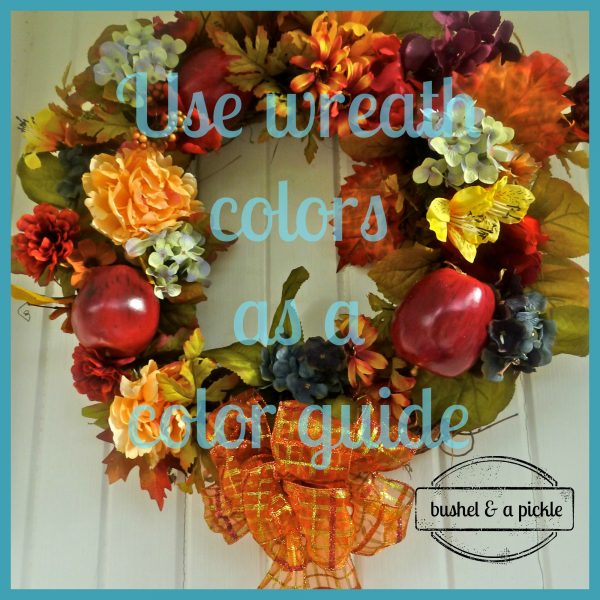 Apple red
Have you noticed all the apples in the produce section and at farm markets?  There are lots of apple recipes posted by many bloggers. Yum!  Apple red! 
My wicker is painted black. The pillows are time-worn, collected over the years.  For those cool days, we like to have light blankets to chase away the chill.  Pale turquoise touches in seat.  The pillow has those touches too with red and gold outlined in black. I love red!  There's nothing like APPLE RED to make a bold statement. These IKEA's blankets are perfect.
Turquoise!
The deep purple blues pick up the color in the box on the closed Dutch door ledge.  I love how the orange enhances the rustic
turquoise!

 
Orange! 
We have grandchildren who come one often and they know where all the toys are including the sidewalk chalk.  Do see the tiny pink circle in the big box?  Bubbles; easy to get to.  Just step up to on the table.  So glad the chalk box is
orange!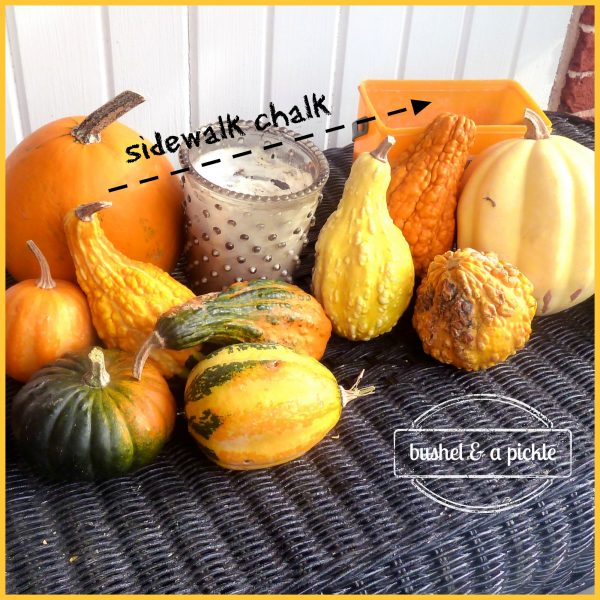 What colors do you use for fall?  How to camouflage toys?