Celebrating our beloved dog, Shadow was a joyful occasion! What's better than a birthday party? A birthday party for a beloved dog!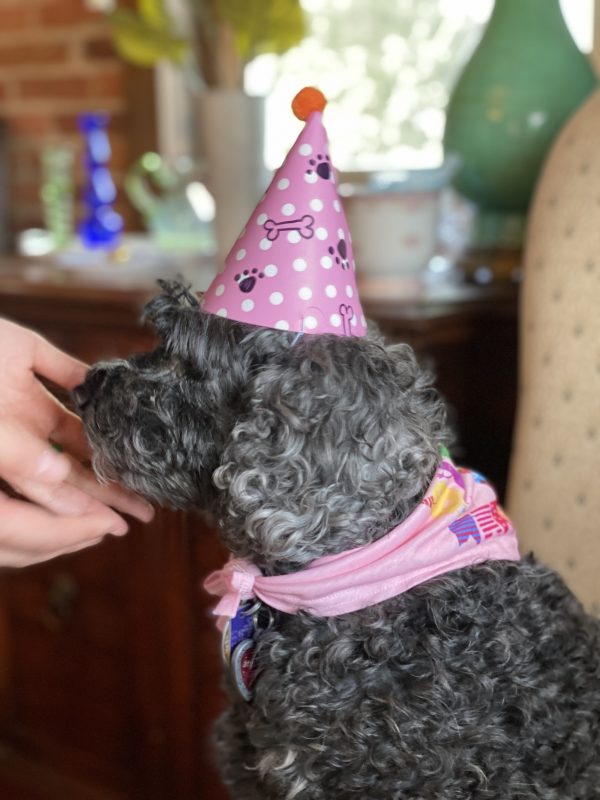 2007 Birthday Present
Shadow was a 2007 birthday present for Meg's 7th birthday! She named her Shadow because she was black. Though Shadow was a family dog, eventually, she and Amy really bonded. she always slept wiht one of the girls and still sleeps with Amy. We lived in China.
cultural experience
I wish I had photos of Jim. Amy and I shopping for a dog. It was one of those cultural experiences unique to where we lived. We went to the Pet Market that was in a 2 or 3 story building similar to what we would know as an unfinished office or department store building. It was an outdoor market with different vendors with a variety of animals and fish inside with booths or temporary walls. Itwas not Pet Smart for sure!
Shadow came from a breeder, we guess. The booth was more like a shop with clean pens and cages. Owning a dog was becoming a status symbol of the rising middle class. Eventually, licenses were required and they were very expensive!
She has her own special doggie passport/ license from China. They did not have tags for dogs at the time. Vet vaccination paper work was not enough for departure and to board a plane home. We needed it to bring her home!
A quirky detail. It has a dark red cover similar to Amy and Meg's passports for travel to the USA when we brought them home. Once in the US, their USA passports to be issued. Important papers for us all.
it's a birthday party!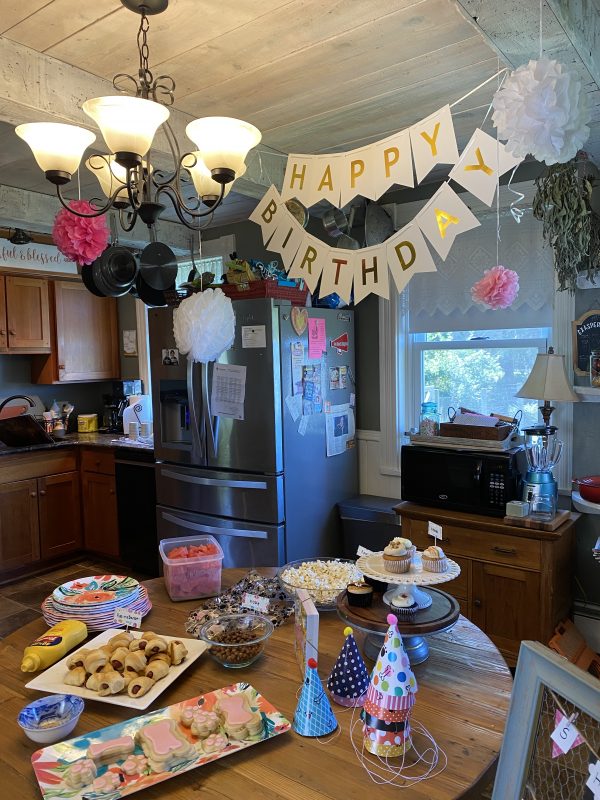 This year Amy wanted to have a special party for Shadow. Honestly, she could be an event coordinator for celeberations of all kinds. The decorations are from Amazon. I've posted the links to everything she ordered for this special event. See below for all of her choices for your pet party!
She invited the nieces and nephew with Nancy and Nathan. Their first look when they came through the door was the appetizers and 'pup cake' table.
The mini pup cakes came from Lancaster Cupcakes as well as the special treat box.
Aren't they cute? dogd, family dog, birthday party, pet birthday party, Check out your local bakery for special mini cupcakes and doggie biscuits for this and any other celebrations!
The mini pup cakes were a good choice since no one made it past the welcome table until they not only sampled but ate a lot before moving on! Before the late lunch of hamburgers, all the pup cakes and lots of the other small treats were eaten. Is it any wonder no one was in a hurry for the lunch of hamburgers?
party hats
Everyone was a good sport about wearing party hats. Peach, who is Meg's dog was not too sure about her party hat.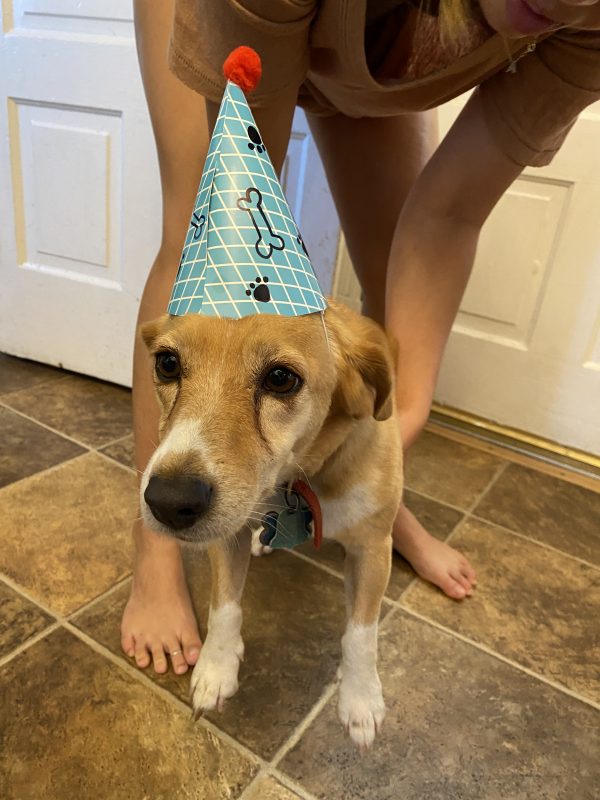 Heniz, our son's family dog wasn't too sure about the hat but was a good sport too. Heniz is with us while their family is on vacation.
every party needs a photo booth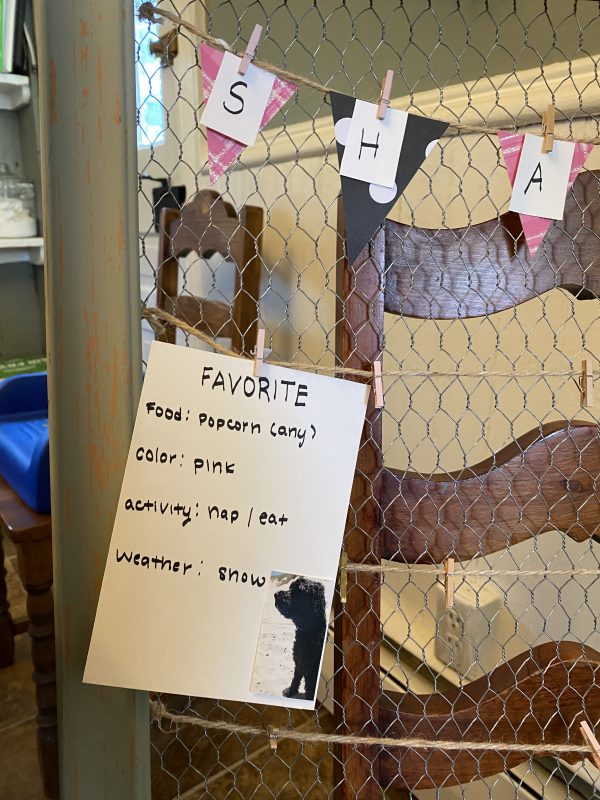 Is any celebratory party complete without a photo booth All the kids had their photo made wiht Shadow, the star of the day. I think she napped through most of it and definitely when we sat down to actually eat lunch.
Shadow does love snow! Pink? Pretty sure it is Amy's choice for her. And she does love to eat!
celebrating our beloved shadow
Shadow is a beloved pet we have been blessed with for 14 years! It was a joyful time to celebrate her birthday!
Here are the links to eveything you need to set up for your pet's birthday party! It's a reason to celebrate!
I am an Amazon affilate and may recieve a small commision if you make a purchase my links at no extra cost to you. Plus it helps me!
~~~~~~~~~~~~~