Looking back. Life changed when Amy was a junior. Her first foray into manging life in an apartment was about to begin. It would be the first of many changes for her.
It was still an emotional experience although not quite as much as when she was a freshman. Having onfidence in her helped.
A mom tip…I keep my phone on my bedside table for any late nightcalls. If I get those she has a good reason for making them. Though it wakes me up I love that she calls when she needs us even if it is to chat becasue it was a rough day.
Mary, our oldest grandchild went with us to move Amy in.
It was a new beginning for Amy as a junior and living in an apartment for the first time. That means new responsiblities.
It was a different experience for us all. Just the three of us that first year and one car. After moving in we checked out all the campus welcoming activities. Not this year. Our focus was setting in a new home away from home.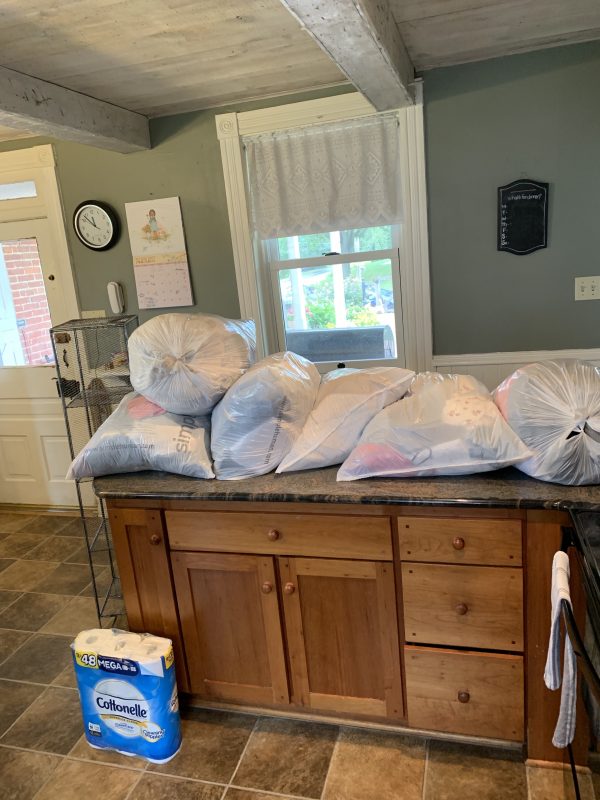 She will be responsible for totally keeping toilet paper in the bathroom and food in her kitchen.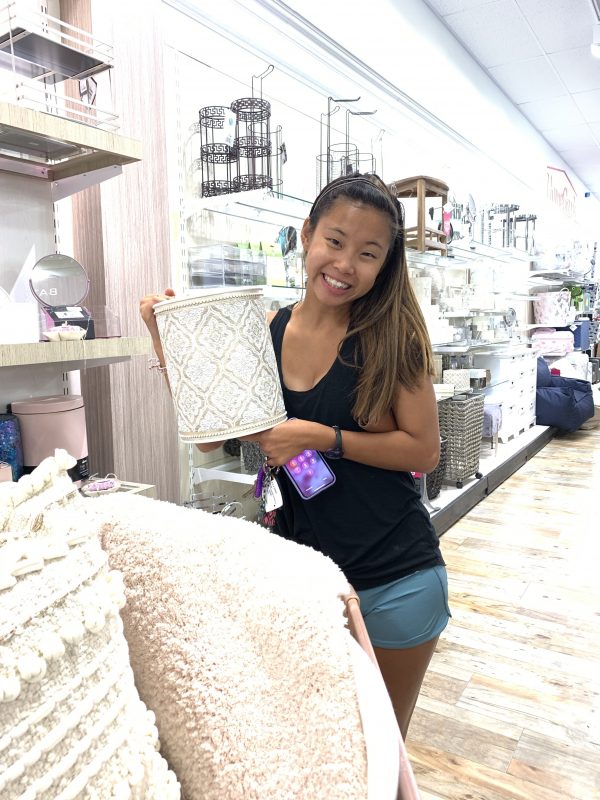 We did have a list. Mine included necessities like TP, kitchen towels, post and pan. Yu knw what you need for a more. She was more intersted in decor! Home Goods was the place to find those items.
Trash bags are de rigor for packing clothes and shoes. We simply don't have that many suitcases. Since she drives there, looking sophisticated on arrival isn't a must. When you move in a new place, the goal is not style, it is to get your stuff packed and moved!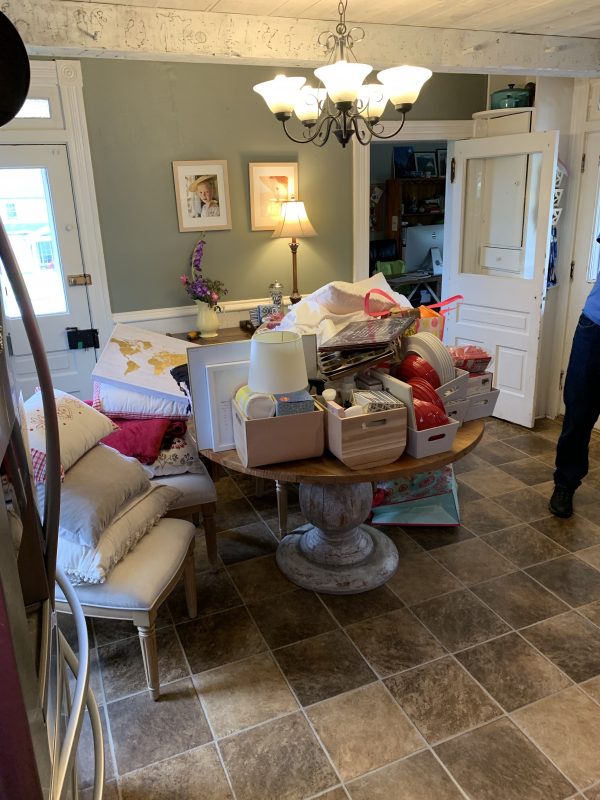 This year she asked us to come with her. We did not go when she moved in a dorm her second year. That was the year we gave her a car to use. Not only did she want our help and our supportive presence, she wanted our car space. Moving into an apartment means household goods and food besides a lot of clothes and shoes. Plus her winter clothes are bulky. Her school is in the snow belt.
A last minute addition to the move in crew was Mary, her niece. Mary is nine and going to a college to help move in because she is good at organizing is pretty exciting! Amy had gone to her sister's house to say good bye to her nieces when Mary asked to go.
The ride up was uneventful. Little did we know how much Amy really was going need us. The foray into full adult responsibility is not as easy as I recall it being for kids these days regardless of how we have prepared them. Could she have figure it out? Eventually. I was glad we were with her. There were logistical hold ups I missed. As an example it turned out our insurance wasn't the right kind required by the management company. That took awhile to sort. Thank goodness for USAA! They are so through and easy to work with. And smart phones!
Amy's roommates had already moved in and were willing helper to carry Amy's bags of clothes another items up 3 flights of stairs. She has great roommates who are friends from her freshman year.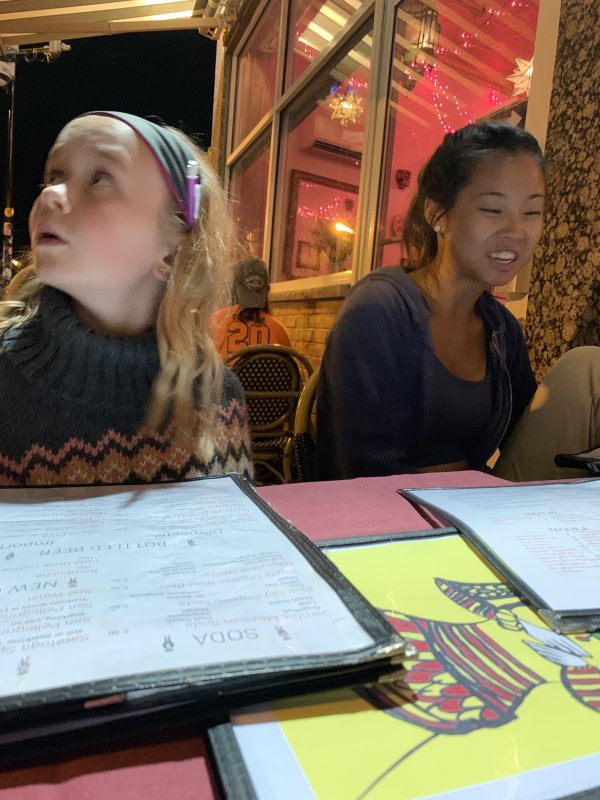 By 9:45 PM we were at a fun Mexican restaurant eating a delicious dinner to the sound of raving up motorcycles from across the seat. It was not uncommon for sidewalk dining.
Mary had her second Coke for the day. Amy said she was hyped up. Meg told me that is exactly why she never lets her have sugar after dinner when she babysits Mary and her siblings. It was already way past her normal bedtime.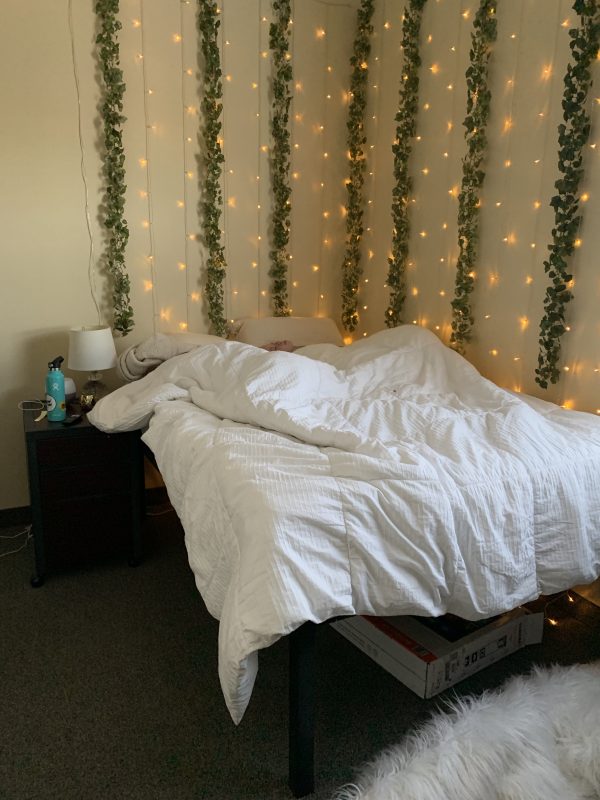 The good part is she kept Amy going until 1 AM to finish up her room and adjoining bathroom. Did I mention this was a nicer apartment than Jim and I ever lived in!
We were able to stay there for a good night's rest and left early the next morning. Amy was groggy but gave us hearty hugs good bye.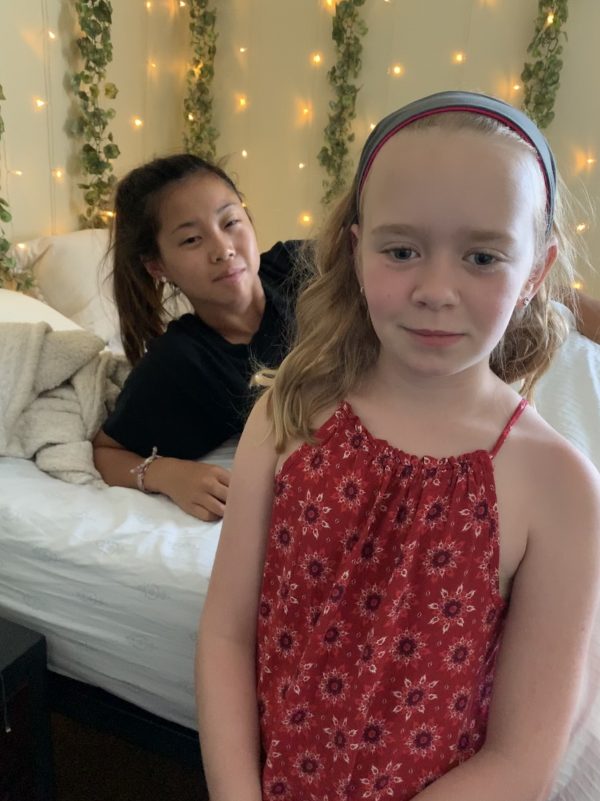 So another season begins of changing and growing for her and us. Both exciting and a bit sad with times of missing her and her presence in our home.
We're already planning a visit on a football weekend!
~~~