It is our gathering place.  "Welcome to our home!" happens here as soon as you come through the door.
When the girls come home in the afternoon, we all congregate there.  Snacks are eaten. Sometimes our evening meal is ready for them because of their schedules. Sometimes we have an afternoon tea with heavy snacks and a late supper when everyone is home from the evening practices and activities.
I LOVE those times of connecting, the almost daily tradition.  One aspect of the girls now being in high school is finding those new ways of connecting as a family around our afternoon and nightly activity schedule.  Yes, we do eat together regularly but there are times that just is not going to happen.  So we have cast about for a new way. That can change with each semester.
See the tree over the Annie Sloan Emperor Red table with the bowl full of pine cones and a candle.
It's the first tree in the kitchen for more that a few years.  There were just so many ornaments on the living room tree already.  I really wanted to use the handmade old family ones.
The " falling over all the time flat on the floor" old tree with some sad branches tree had not been thrown away yet!  Jim pulled it out and  stabilized the base so it wouldn't fall over all the time.
It's perfect on front of the side window decked with the ornaments the kids have made over the years and ones I made with my mom decades ago. Twinkling lights with a candy cane here and there is perfect for our farmhouse kitchen.
It warms my heart to see the tree each morning before the sun brightens the sky.  I like our tree ornaments being separate and easier to view.  So many represent a memory.
There is just something extra special this year that is drawing our family even more together.  Loving it!
How is the Christmas season drawing your family together this year?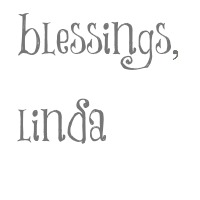 Maybe linking at these lovely places!
http://www.adelightsomelife.com/2014/12/home-garden-thursday-23.html
http://www.frenchcountrycottage.net/2014/12/feathered-nest-friday_11.html#more
http://www.nancherrow.com/2014/12/fridays-unfolded-link-party-137.html
http://akadesign.ca/weekend-retreat-link-party-97/
http://www.impartinggrace.com
http://thecharmofhome.blogspot.com
http://www.savvysouthernstyle.net/2014/12/wow-us-wednesdays-199.html