Have you noticed the questions on FB about Christmas trees? Well, I can tell you folks want advice on one or two trees, Themes or family memories focused? Why not both…if you can!
This tree is our main tree. Our family tree. It will always be my first choice.
Our home is large enough I can put up mulitple trees. The second tree is for me to decorate and create another beautiful tree.
I love Christmas trees and lights and the hope they represent and the peaceful feelings in the soft light of early mornings and late nights. Bottom line…they make me smile!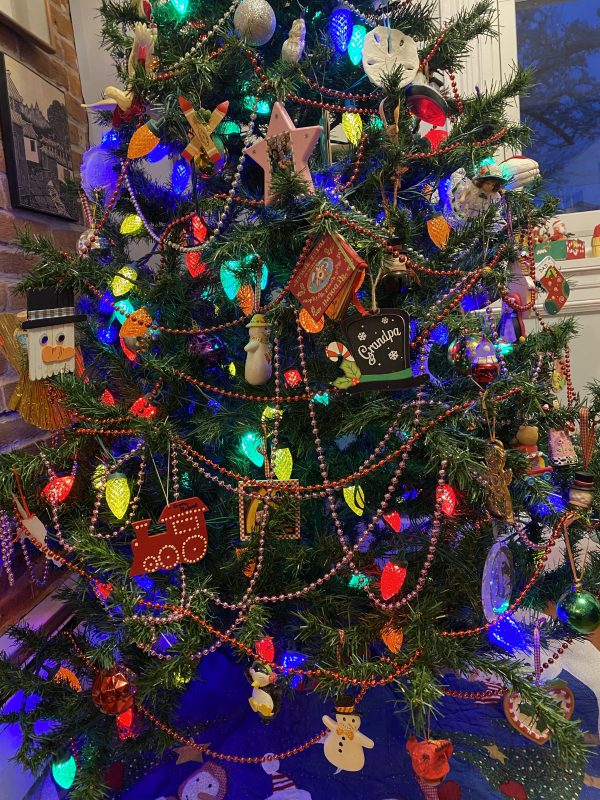 In the morning quietness I'll come down and turn on the coffee and all the Christmas lights. Then I sit in the stillness, reflecting, maybe prayin, giving thanks to God and definitely bringing quiet to my soul.
Trimming this tree has been in stages. The imitation glass beads were done by our 2 youngest grandchildren. who declared it looked like a spider web with great pride. I left it. This tree is memory laden.
Memory Tree
Much of my Christmas collection are homemade and very traditional. There are some that are whimical and decades old; Mom had them to delight the grandchildren. Today, my grandchildren are still being delighted.
Our decorations also included those collected from the many places we've lived over 40 years of marriage including internationally.
Today, our grandkids love playinng with the nestle dolls I bought in Germany. You can find a variety of stacking dolls to purchased for your family.
My older children loved their grandparents' house at Christmas. Why? Not just because of the beauty. My mom always had toys and decorations that were for play and touching. We'll always have that kind of tree and decor in our main living area.
Guess what? Just like Mom and Daddy, we also use fine china, silver and crystal when we all dine together for a special holiday meals. See our Farmhouse Sparkle Tree here.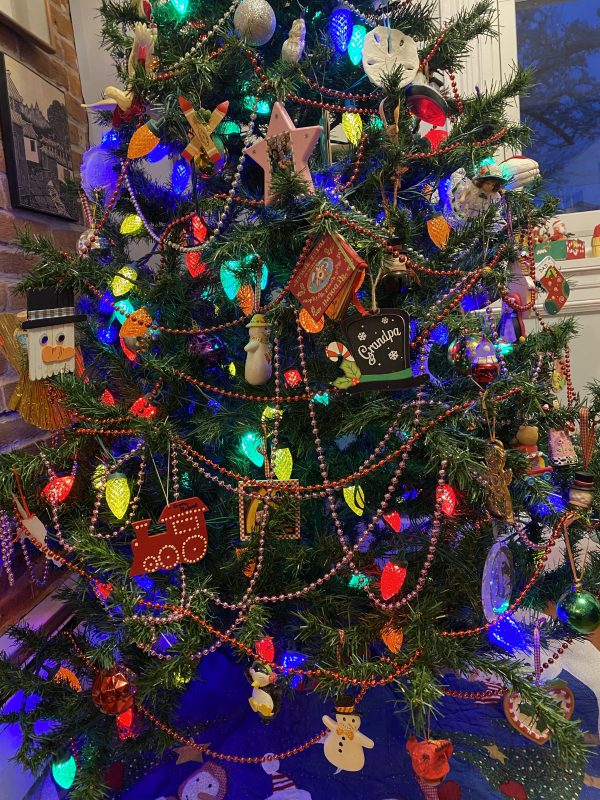 Display Christmas touches through the room
Where do you display the collection of small figurines, nativities and angels? On your built ins? Window sills? It's a bonus that this room is colorful and relaxed so we set up the display shelf by shelf loosely putting related items on those close together.
Little helpers make decorating merry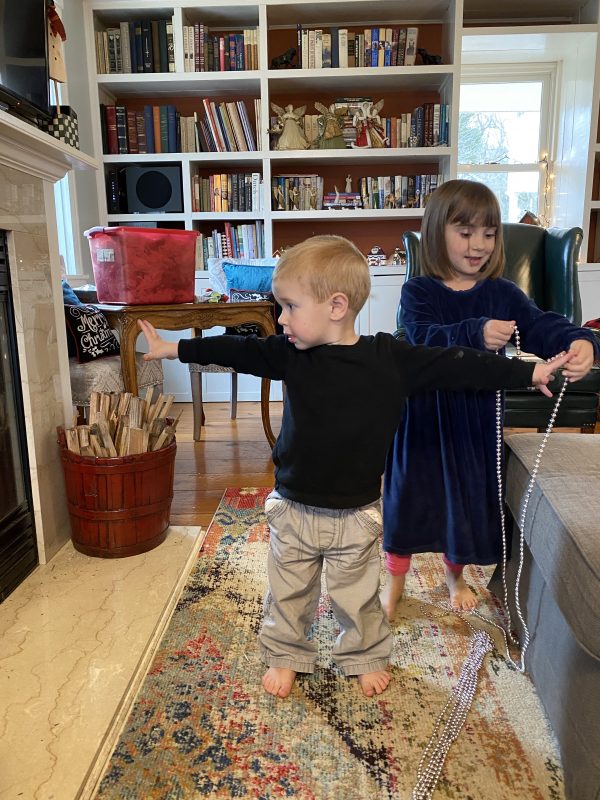 These beads were proudly hung by my two young cuties!
Did you know spider web style of hanging bead chains was actually popular in the Victorian days. A great way of reflecting light before electric lights. They stay just as the little helpers sting them!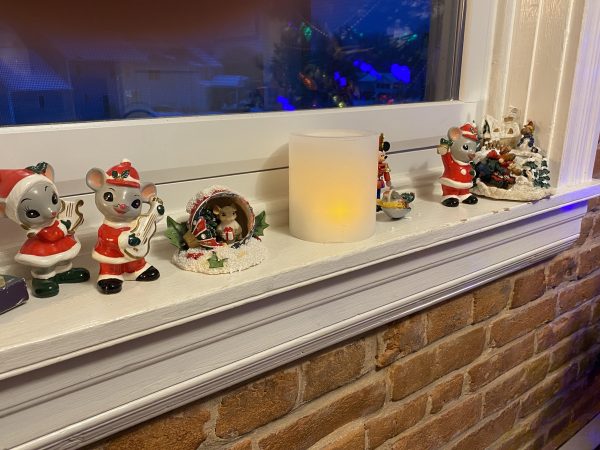 It takes me awhile to decorate as so many pieces and ornaments evoke good memories. These mice were Mom's. See the dolly angel; it's a little crinkled but to this mom's eyes, so beautiful.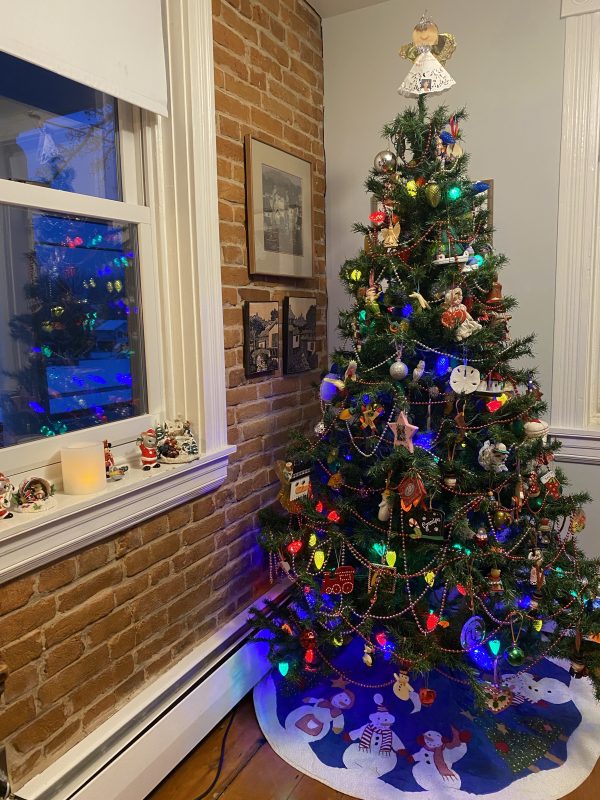 Christmas in the city and more thoughts
Our Christmas in the City goes up somewhere every year. It is a mixture of Dept 56 and local gift store buys years ago. I reuse the snow blanket and store them in zip lock plastic bags.
I didn't use too many balls on the tree but the colors are so rich! I just dumped them into this antique tray to sit on the corner card table. Plastic because they are in reach of little ones! It had to be easy to move because we actually play cards and chess and checkers around the French card table.
Amy's home this week! For Christmas celebrations, we will gather with all 5 of our children and their families. Our older children try to do the every other year share between parents for Thanksgiving and Christmas which we REALLY appreciate!!
May your days be merry and bright!
""""""""""""""""