Chicken Divan is a wonderful dish to serve witth rice for family and company.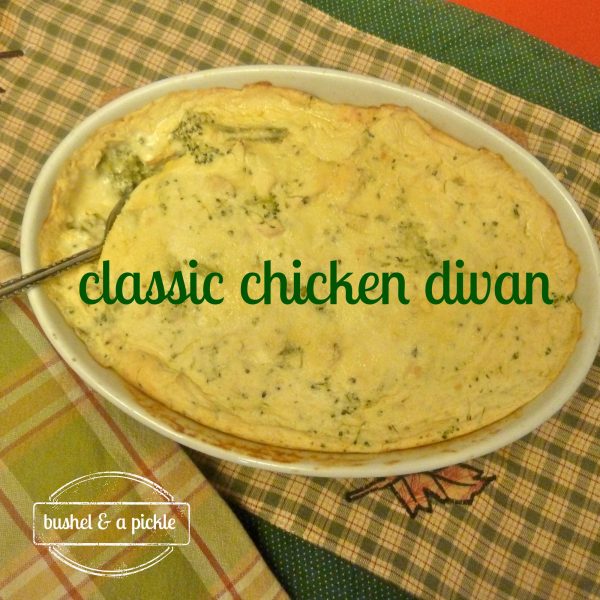 What would you like for dinner? Eyes wide with anticipation, the answer was "Chicken Divan? ".
Then I would often tell her no because it thought it just took too much time. So one day, I timed myself making it.
I was wrong.
With a little coordination of pots on the stove, this dish is pretty doggone easy and not time-consuming to make!
In fact, it is one of those can't fail kind of dishes. You don't even have to measure salt.
But don't leave out the cooking sherry because it is what enhances the flavors in to so-so to fabulous!
This casserole freezes beautifully, holds up well for reheating for lunch the next day. It cannot be beaten for a wonderful entrée for a family gathering or big crowd dinner.
It is part of my go to dishes for special occasions and large groups.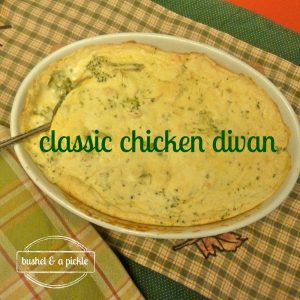 Classic Chicken Divan
Simple to make chicken and broccoli casserole for dinners
Ingredients
2

cups

cooked chopped chicken

1

frozen or 1 large bunch fresh broccoli

cut into bite size pieces partially cooked

2

can

cans of cream of chicken soup

1/2

cup

mayo

1/2

tsp

lemon juice

1/4

cup

cooking sherry

1

cup

Parmesan
Instructions
Mix ingedients except 1/2 cup Parmesan cheese and broccoli.

Pour into 9×11 baking dish.

Top with remaining cheese.

Bake at 350 for 30 minutes.
Your family and company will love it!!

Do you have a favorite dish for family and company that is a hit?
~~~~~~~~~~~~~
This site contains affiliate links to products. I may receive a commission for purchases made through these links at no extra cost to you. Thanks for your support.
Scroll to the right to view my recommendations!

~~~~~~~~~~~~