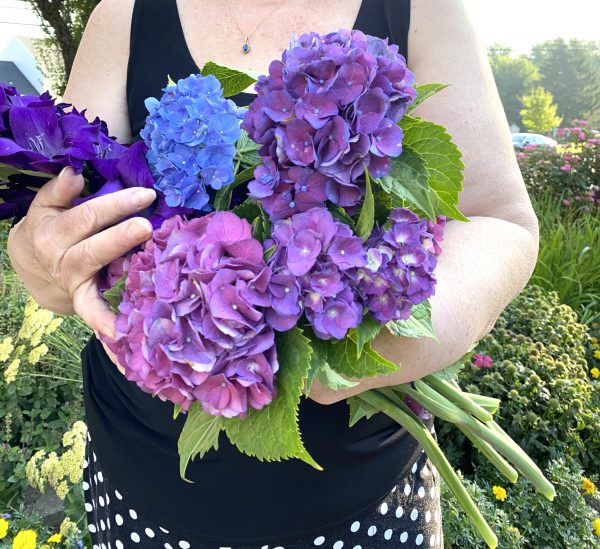 It's Monday morning. Yesterday was a day of rest. Taking a bit more time to reflect on the past week and to plan for the next coupled with thanksgiving and prayer is restorative. It is part of practicing the art of contentment.
And don't we need that not just for these days of nothing feeling quite normal, but every day?
I am not saying this because I am in need for I have learned to be content. whatever the circumstance. Philippians 4:11
We had a much needed rain. The water is still glistening on the floors and grass. Our county has farmland that is filled with row after row of produce that always could use just the right amount of water. The corn is so tasty!
Our summer flower garden is still flourishing. I enjoy watching the rose bushes when bursting out with delicate pink blooms that eventually fade and to bloom again.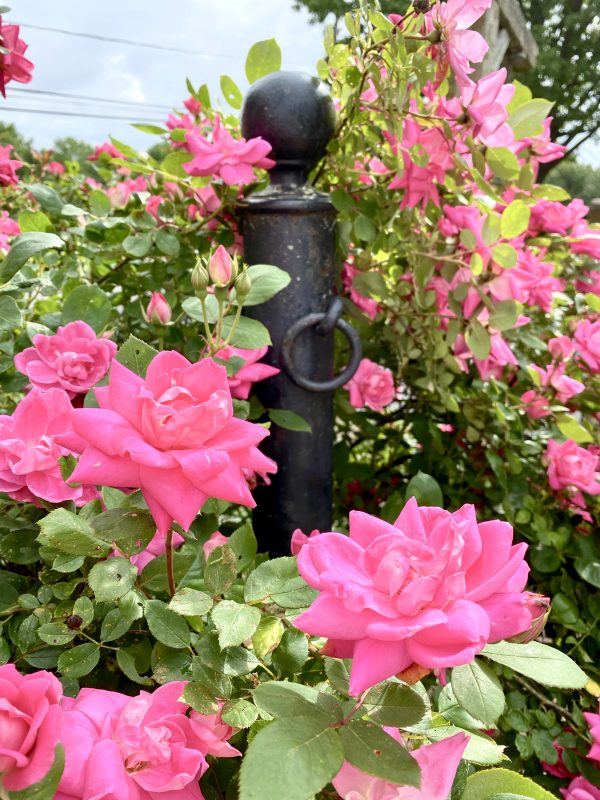 The hydrangeas and gladiolas grace our yard and our home. Our side garden colors are yellow, purple and pinks of many shades.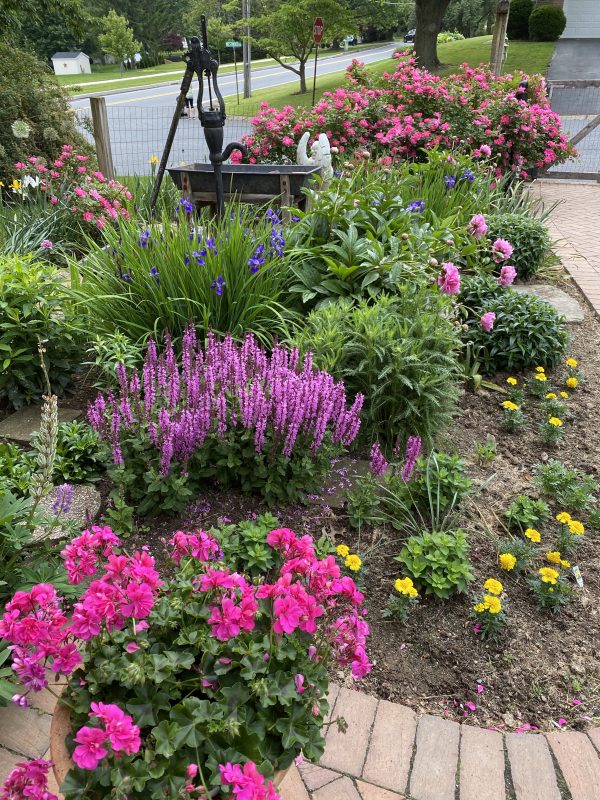 Cutting flowers early in the morning before the sun's heat increases is best for our blooms. I love the quiet serenity of stepping outside before the day begins. The only sounds are bird songs with the occasional car driving by.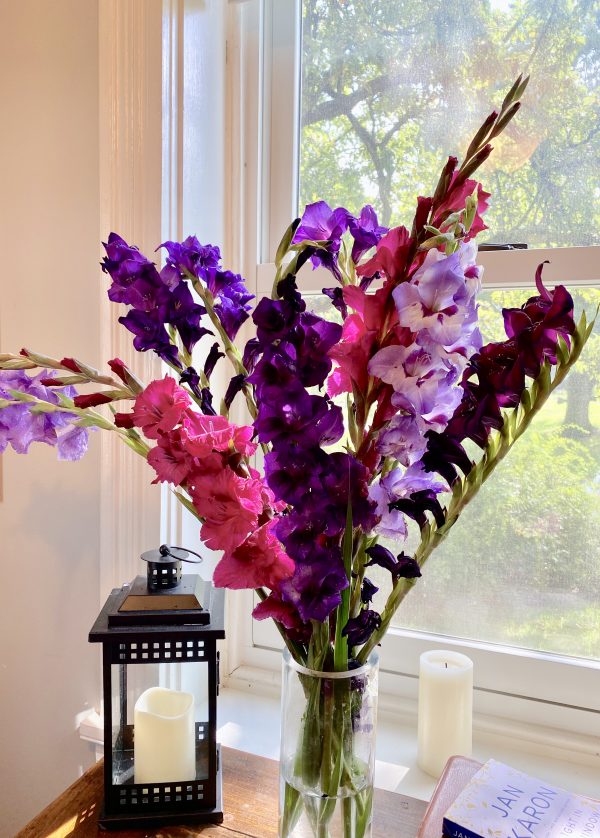 Random visits to the flower garden and daily devotions is the way I begin my day. No, I don't cut flowers every day. It's nice to keep some in the garden.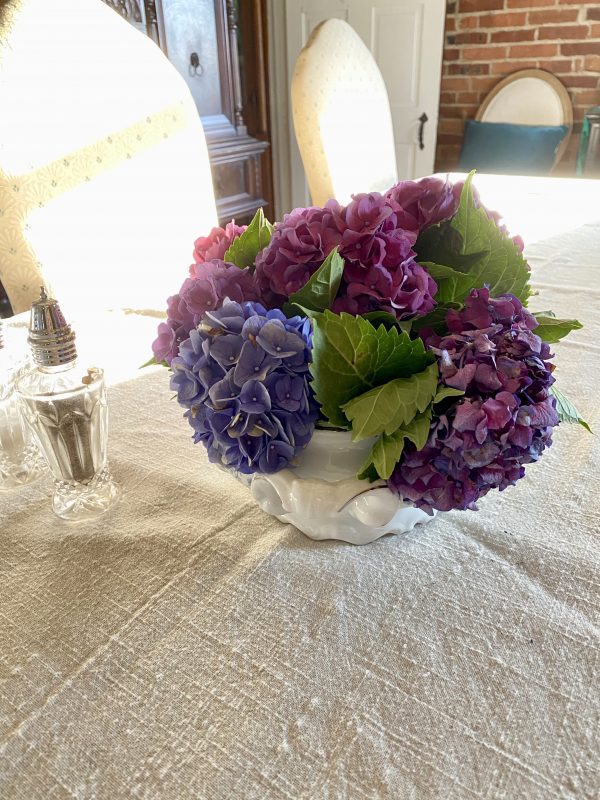 In between the blooming cycle reminds me that waiting for beauty should not bring discontent but rather anticipation!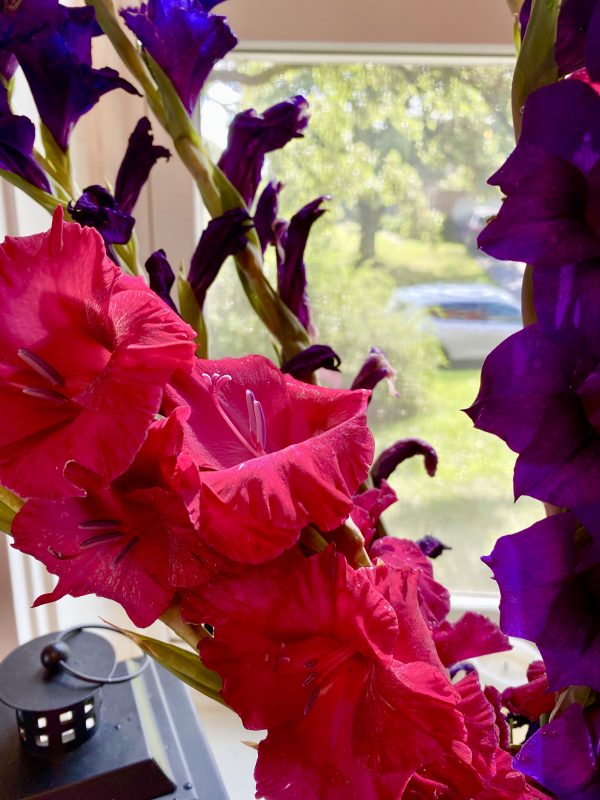 Our garden flowers inside our home brings a sense of peace and satisfaction. Contentment. They are just so pretty! I'm a big practitioner of making our rooms both pretty and functional along with creating an atmosphere that is inviting and comfortable. I want my grandchildren to know they can go to the cabinet with the toys and play or run upstairs to the book cases full of books. I actually like putting the piles of books away after a visit.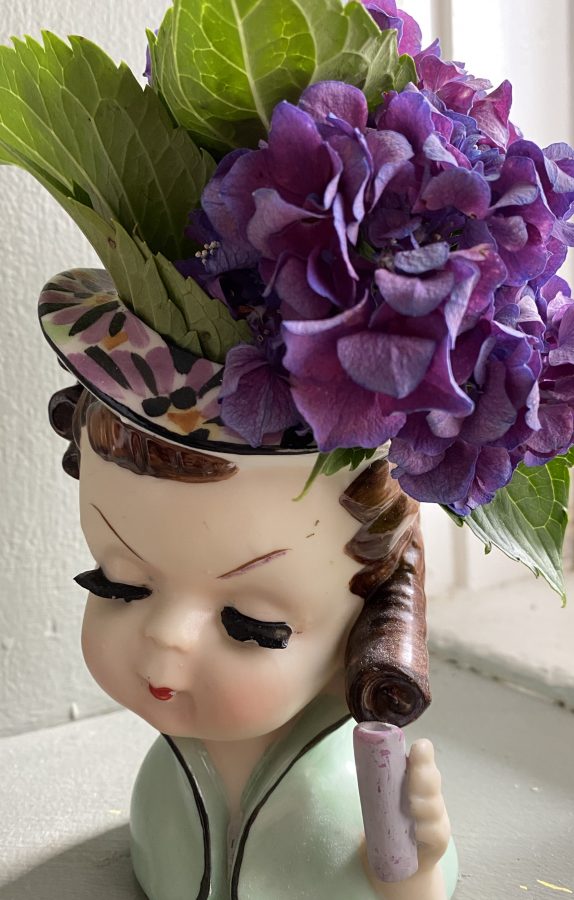 Our surroundings can bring signs of contentment but that is not our source of contentment. I need this reminder in our current circumstances with health concerns and the ripple effects of school and college reopening before us. The pursuit of contentment in all circumstances does bring the sense of possibility and peace as I practice these things. He will and does meet me there.
Now may our Lord Jesus Christ Himself and God our Father, who loved us and gave us eternal comfort and good hope through grace, comfort your hearts and establish them in every good work and word. 2 Thessalonians 2:16-17
~~~~~~~~~~~~~~~~~