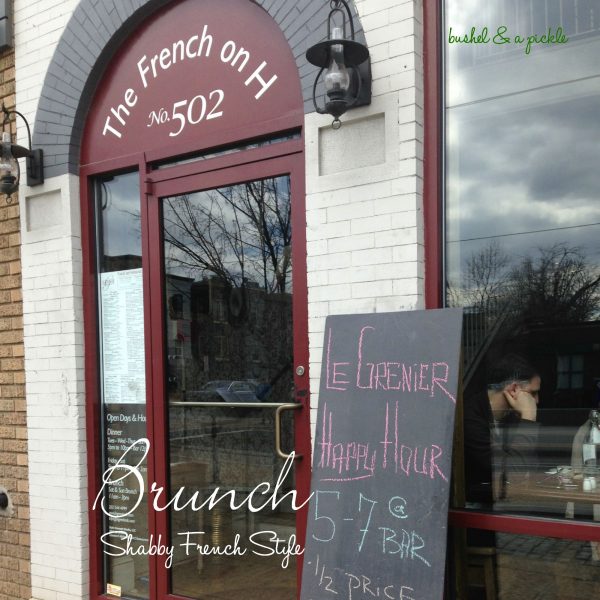 The window had arches. The chalkboard annouced the daily events.
I knew we were in for a treat!
We were ushered upstairs.  The seemingly original wall paper was peeling.  While I would HATE this in my own home, it added the shabby to idealized quaint French cafe of yesteryear.
Nancy, Meg and I joined Jessica, her mom, Cathy and friends for Jessica's DC brunch wedding shower hosted by one of her mentors.
Le Grenier on the H Street Corridor in DC.
There is something to love with DC's cosmopolitan feel with a rich history that surrounds visitors and residents alike.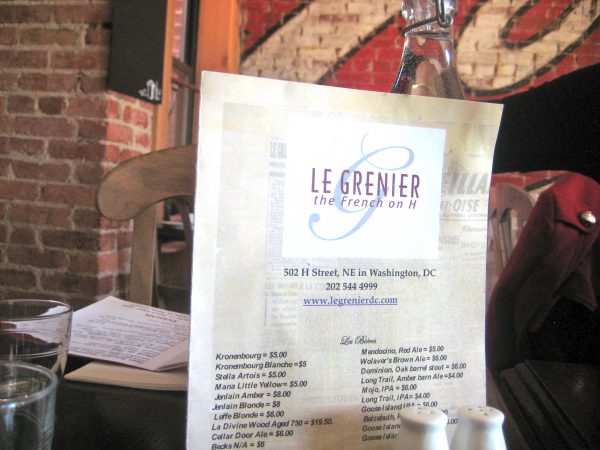 Le Grenier is only one example of the charm tucked around the city.  It's lovely restaurant tucked between 2 older buildings.  It was built between two older buildings in their alleyway.   Narrow and deep adds to the unique charm.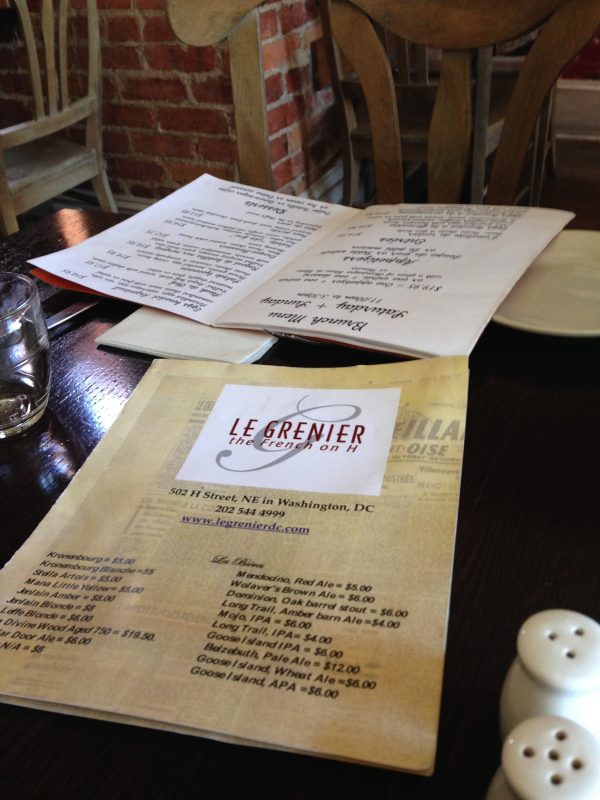 Framed with an old Coca Cola sign painted one side of the older building wall and peeling vintage wallpaper on the other sets the stage for this shabby French vintage decor.  The servers are charming and oh so attentive.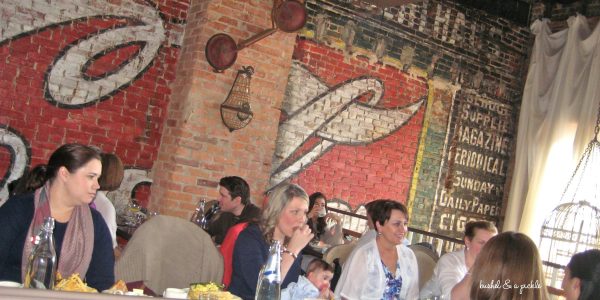 The food and service was excellent.  No French required.  The warm bread and European style butter was divine.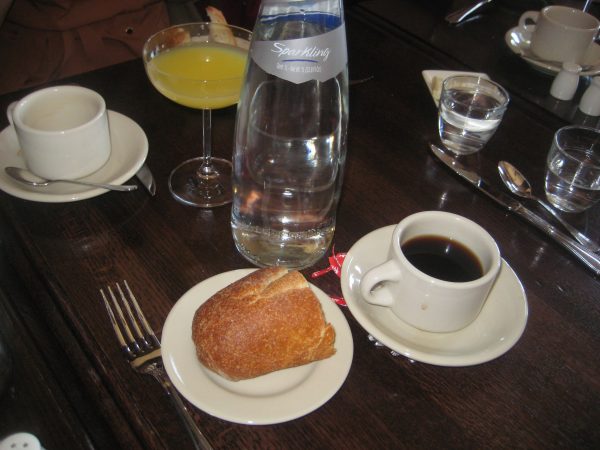 The server kept the French Press coffee coming.  It was richly delicious.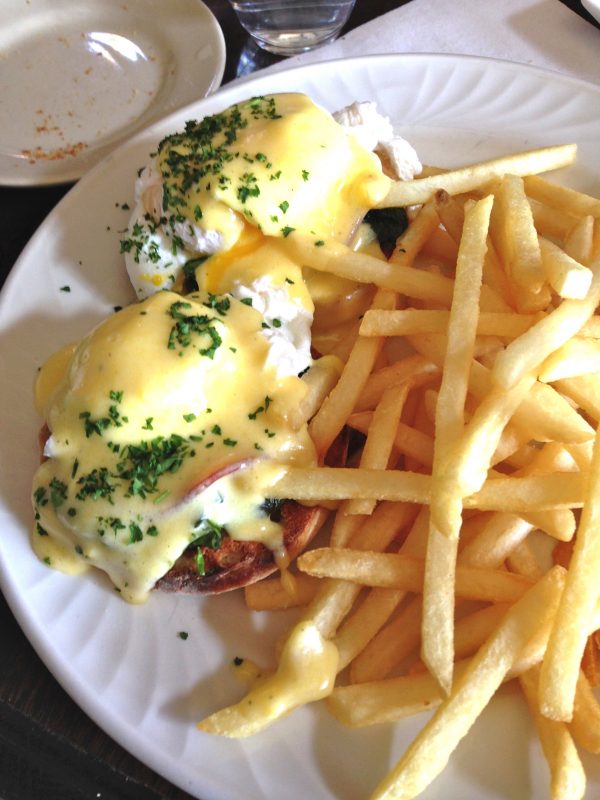 French Fries was a choice with every entrée.  Need I tell you…yummy.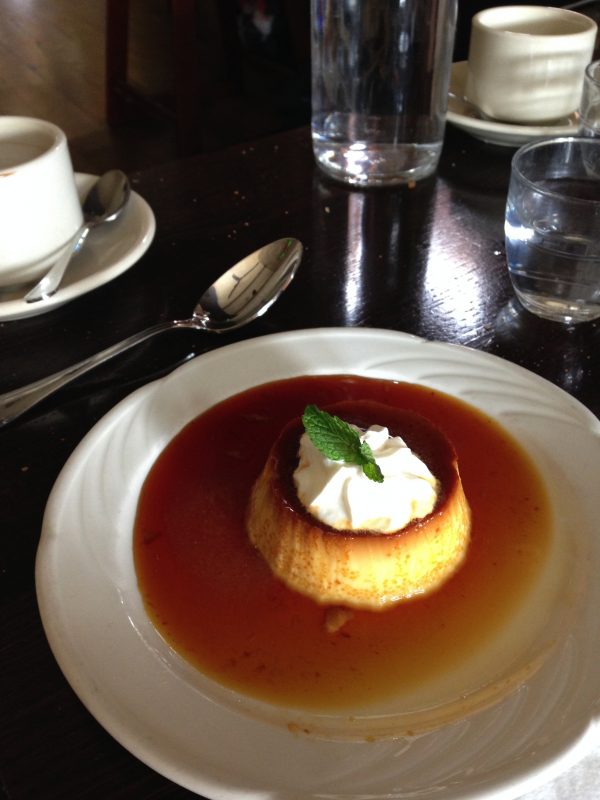 Meg had the Cream Caramel for dessert.   She also had French Onion Soup, a favorite she rarely passes up when we go out if available.  It did not disappoint.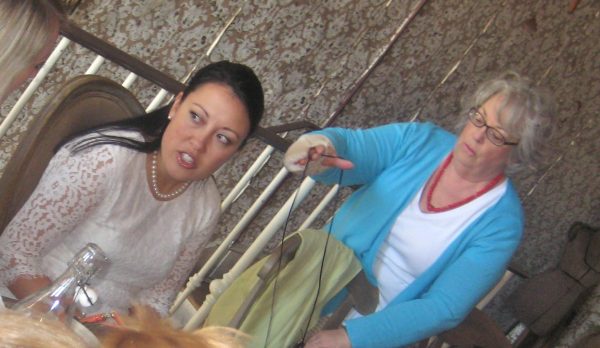 Cathy, her mom was there too, having flown in from Denver.  Bonus was shopping all together for the Mother dresses.  Nancy found two!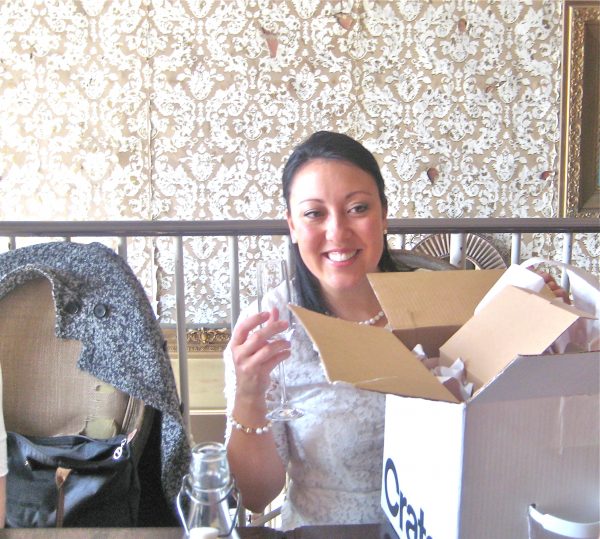 We missed Amy but she sent along a wonderful present just for her newest sister; she has 3 now.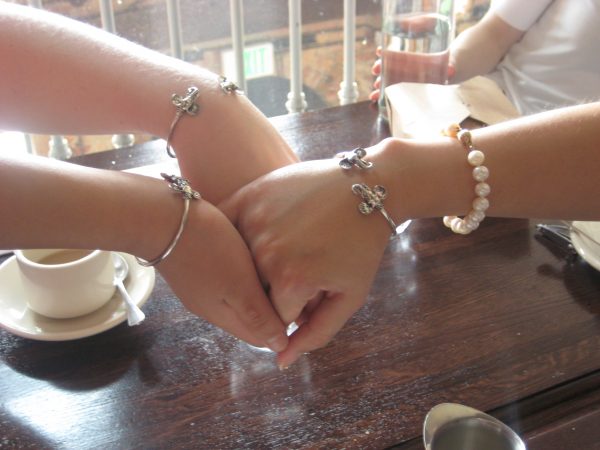 A matching bracelet just like Nancy's and Meg's and a sweet note.  Jessica was already "Sista".   Amy texted her calling her "Sista" as soon as we got the news she said yes.
Don't you love the sweeping LONG sheers tied back with heavy cords.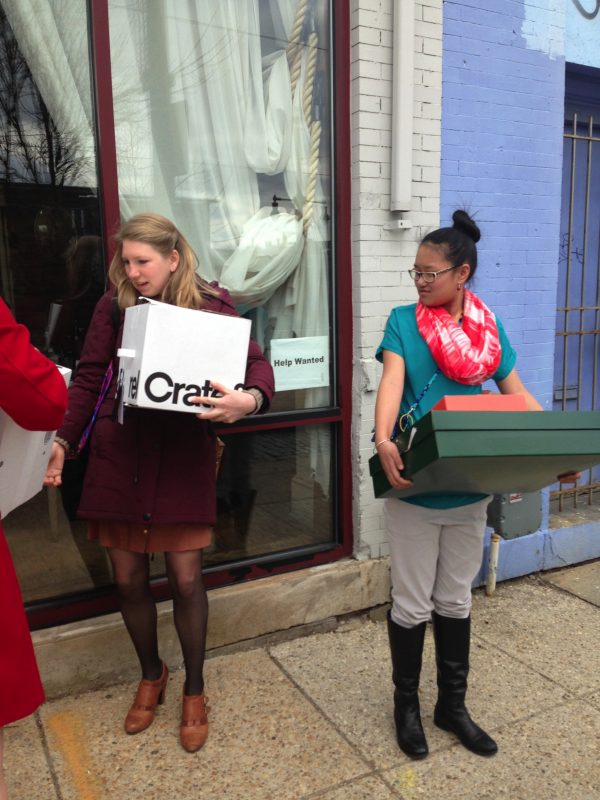 Meg and friends helped carry the gifts to the car.
It was a very special celebration for all of us!
linking here