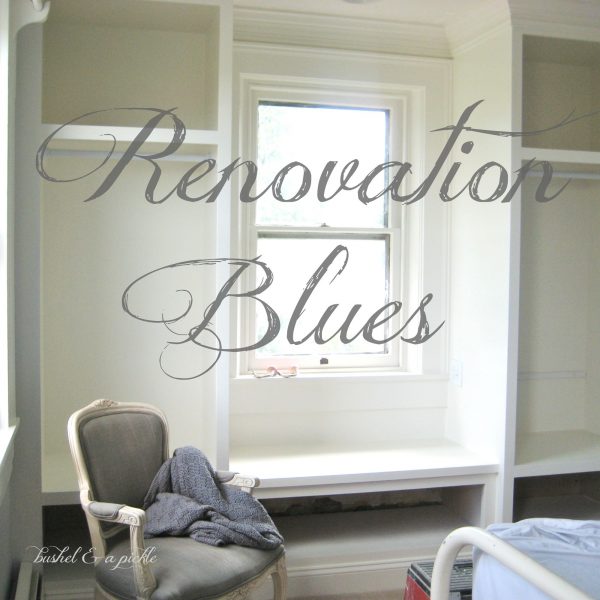 At our house we have the renovation blues!
The closet doors are 2 weeks late.  TWO weeks!
The custom made doors were not painted as ordered.  We just got a call that the paint job was not satisfactory; one more coat will be applied.  I am so glad our contractors have high standards.
Thursday the girls' closet doors should be here.
Last week was a long one.  There were self imposed time outs for all of us one day when it was all too much.  Tension over "stuff",  literal stuff that was creeping out of the confined area into the hall spilled over to us.  Late doors.  Unsettled and messy home.  We had it.
The renovation is at a stand still.
Through it all, I remind myself how very fortunate we are to have a house to renovate.  To be able to renovate.  To think of how my creativity will be put to a challenge that I actually will throughly enjoy!
Good attitude and a realistic perspective is so important in renovations! 
And in everyday living! 
Eventually it will be done.  We are just a mere 2 plus weeks behind. Typical I  think.
What are your renovation stories? renovation blues? Share with us.  
I would love to read about them! 
Come by soon for another visit!
(Sign-up to follow is at the upper right of the page
linking: