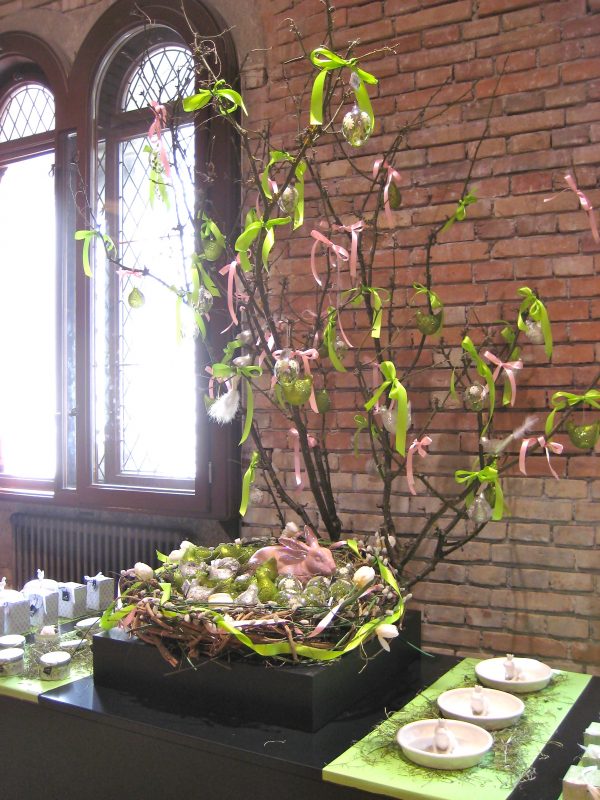 inspiration at the castle
Are you planning for Easter and spring decorations yet? My spring travels to Germany and Swtizerland and living there inspire many of my Easter decorations.
This charming Easter Egg Tree with other seasonal decorations was in Neuschwanstein's Gift Shop. During a girlfriend trip years ago we were tourists in the Bavarian Munich Garmish area before we headed to Switzerland for a Bible study leader training. A must see was Neuschwanstein, the iconic castle that was populalized by Disney's Sleeping Beauty's Castle. The real Baverian castle by King Ludwig was the inspiration and pretty amazing!
bunnies and eggs
Spring amd Easter decorations were every where from cafes to gift shops like this one at the castle.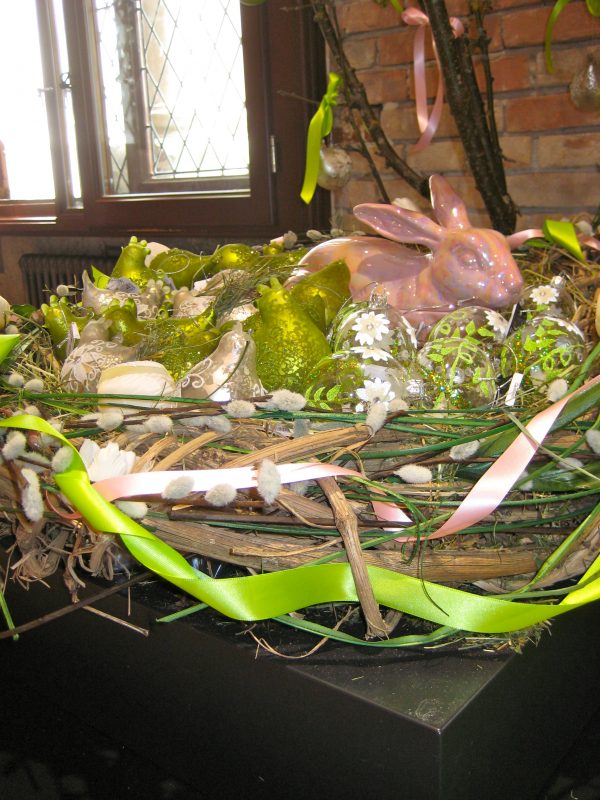 Don't you love the pussy willows and ribbons intertwined with the vines! Look closely and you'll see clear eggs painted with white flowers and yellow centers. Those glitter fruits are perfect for a touch of sparkle and drama. I have just the rabbit to nestle into the filled wreath surrounding the tall branches filled with eggs hanging with pastel ribbons. I think this large arrangment with the tall egg tree maybe perfect for our dining room this year!
The castle
At the base of the mountain, it was clear as we had lunch at an outdoor cafe before our long carriage ride up to the mist surrounding the castle. Truly a fairy tale place.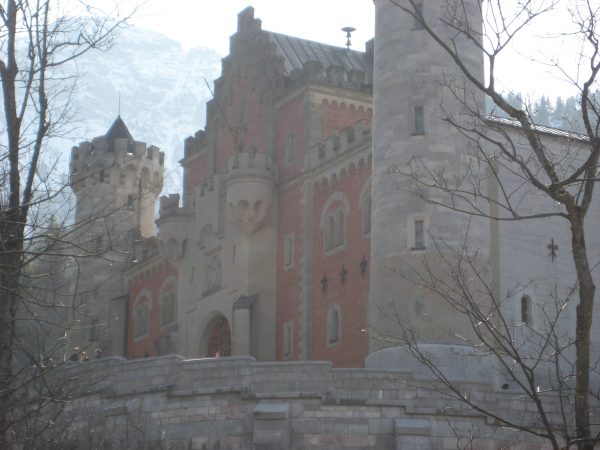 Germany really embraces spring with Easter trees and other charming decorations. The decorations begin to appear when Lent begins. Outdoor flowers markets came alive with color and blooms.
flower markets and shop wndows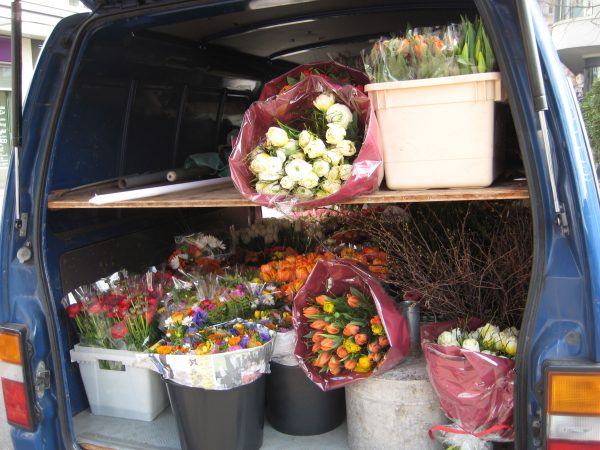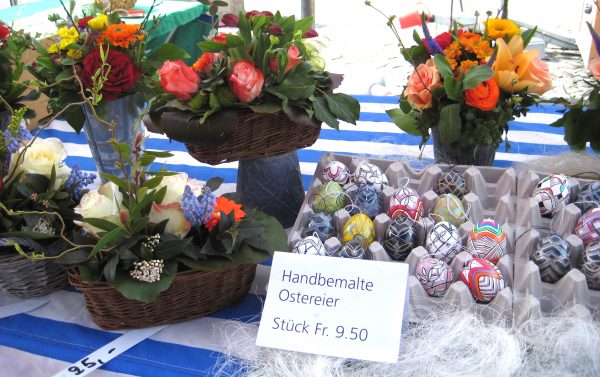 Eggs and bunnies show up in shop decor and yards even on straw wreaths.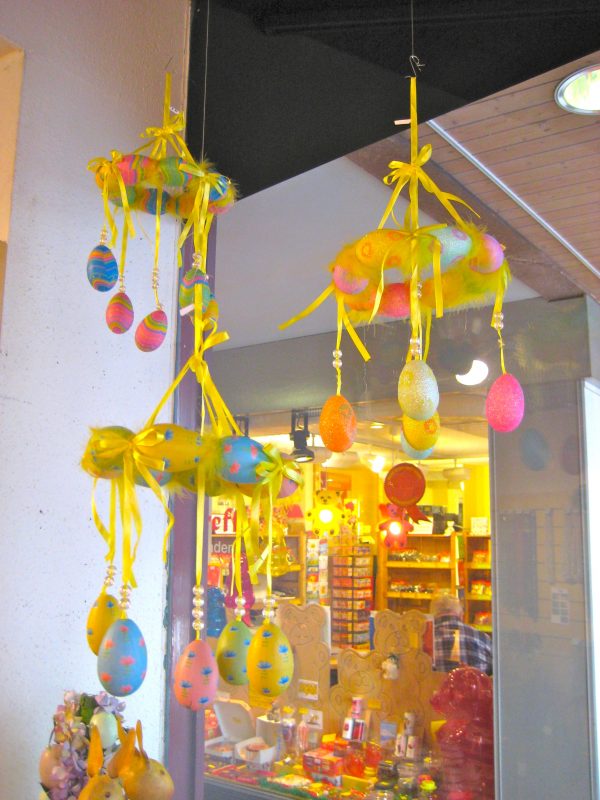 village door decoratons
Across the country, Easter egg decorations begin appearing on trees in yards. Doors are festooned. Window boxes are filled with pansies. Spring is coming!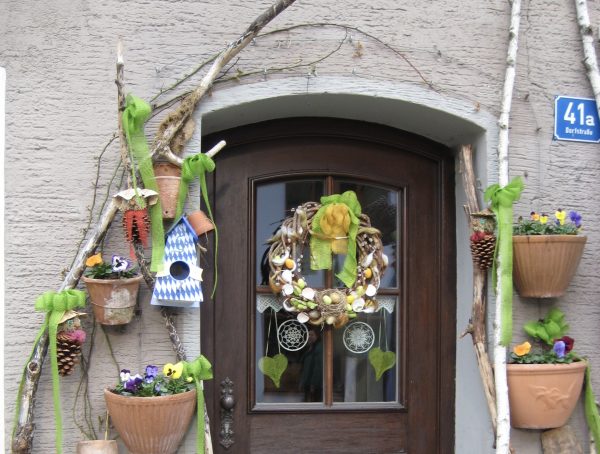 Who knew cut branches and big fat long sticks could be so perfect for Easter door decorations? So many different elements for perfect for a village door! Or your porch!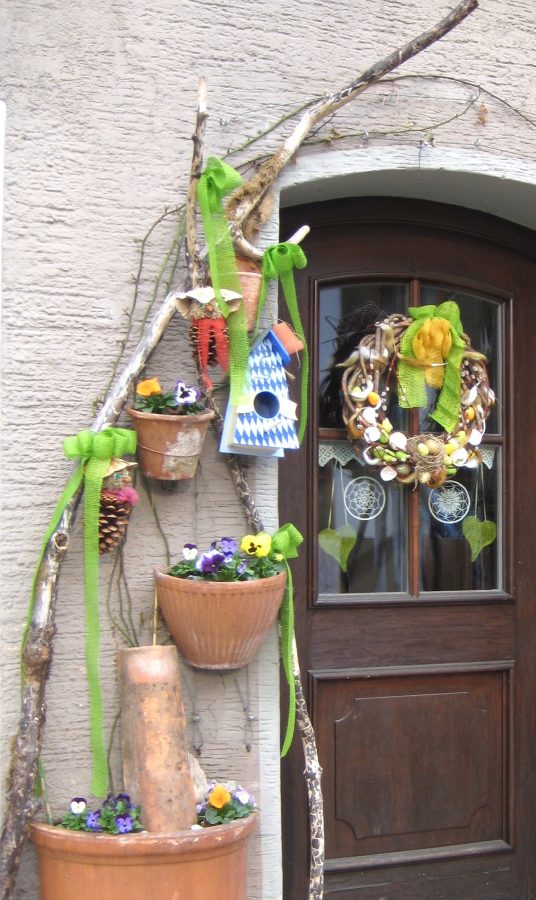 Did you notice the details of pansies and lots of spring green ribbon? The birdhouse is in Bavarian crest colors. The pots are a bit shabby; the branches are rustic. Panies are a favorite early spring flower for planters.
Our family had Easter trees in the past. Actually, it was a large paper or felt tree affixed to the wall in our dining area. Paper ornaments the girls colored and glittered were stuck on. That inspiration came from the book No Ordinary Home. Readings for Holy Week have been our most frequent custom.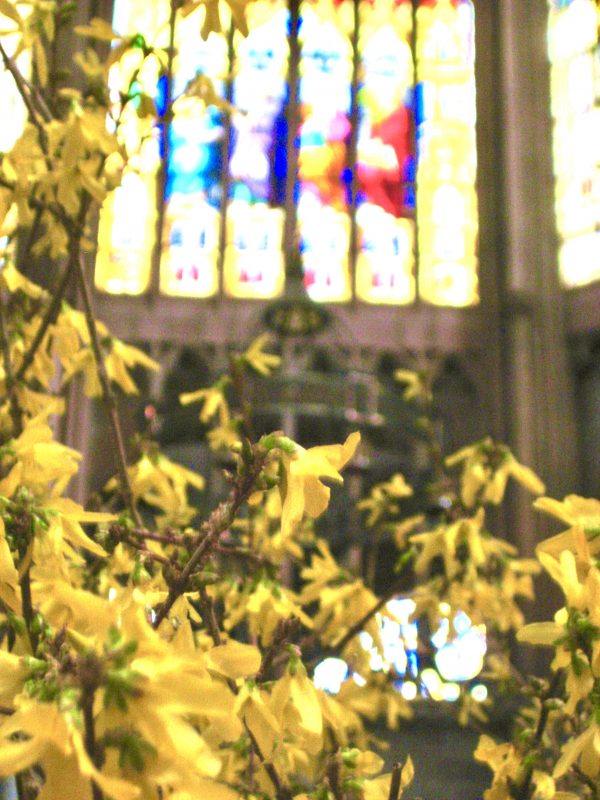 Spring when it comes, she will be so welcomed this year. Though it is still bitter cold and it snowed again this morning, spring will come.
Hope you were inspired too!